Looking for easy Thanksgiving and Christmas side dishes and salads? We have curated 35+ sides and salads. All you favorites included, some old classic holiday sides and few new ones! These are sure hits on your holiday table!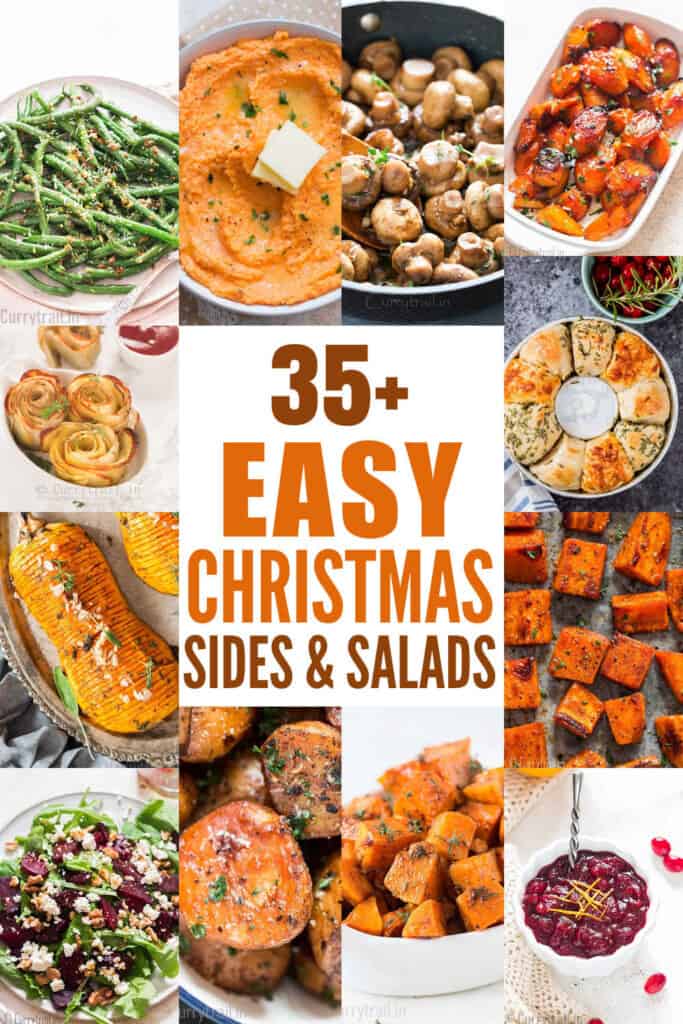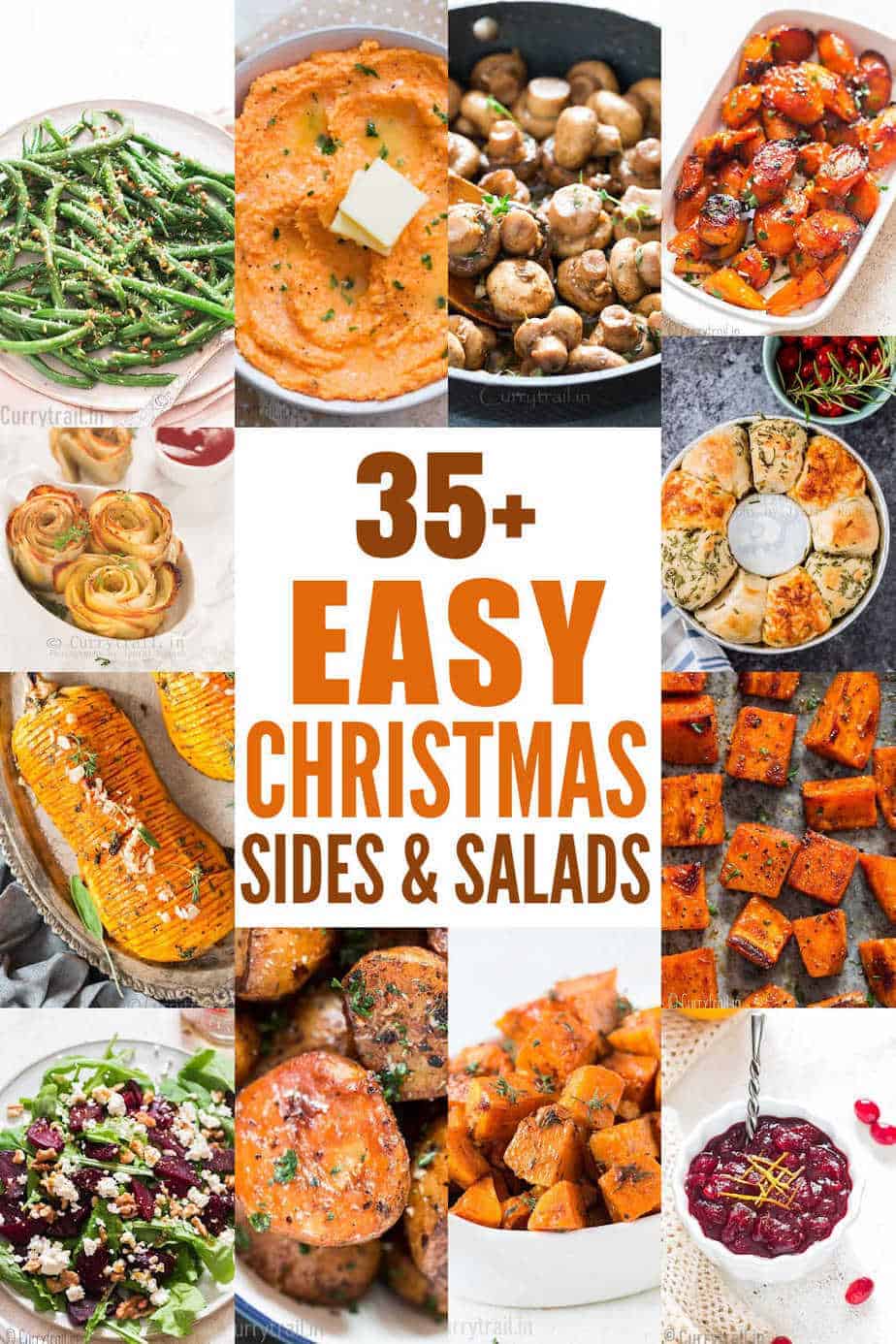 Turkey is no doubt the 'hero' dish on Thanksgiving table. But if you are like me, then side dish is what you would look forward to.
Side dishes are my favorite part of the meal. Be it stuffing or gravy, mashed potatoes or roasted potatoes, sweet tart cranberry sauce to comforting corn bread. Having many choices of side dish to choose from is what makes Thanksgiving and Christmas dinners THE BEST!
Your one-stop place for all easy and best Thanksgiving sides and salads. Hope this is useful for you to plan your Thanksgiving/Christmas holiday dinner, and beyond.
Which one is your favorite from the list?
Classic & New Thanksgiving Side Dishes
These gem recipes are sure to be a hit among everyone! Holiday dinner or beyond, these recipes will go on your repeat menu list.
Thanksgiving & Christmas Salads
Salads that you will want to enjoy all year long, not just during the holiday season!
Add Something New to Your Holiday Dinner Table
Always stuck to the same menu for Thanksgiving dinner? Try something new this year. These thanksgiving side dishes would be a welcome change!
We hope you do love these classic and new Thanksgiving side dishes recipes.
IF YOU TRY ONE OF MY RECIPES, I'D LOVE TO SEE WHAT YOU'VE MADE! TAKE A PICTURE AND USE THE HASHTAG #CURRYTRAIL ON INSTAGRAM SO I CAN SEE! I'LL DO A HAPPY DANCE IF YOU TRY MY RECIPE AND SHARE IT WITH US!