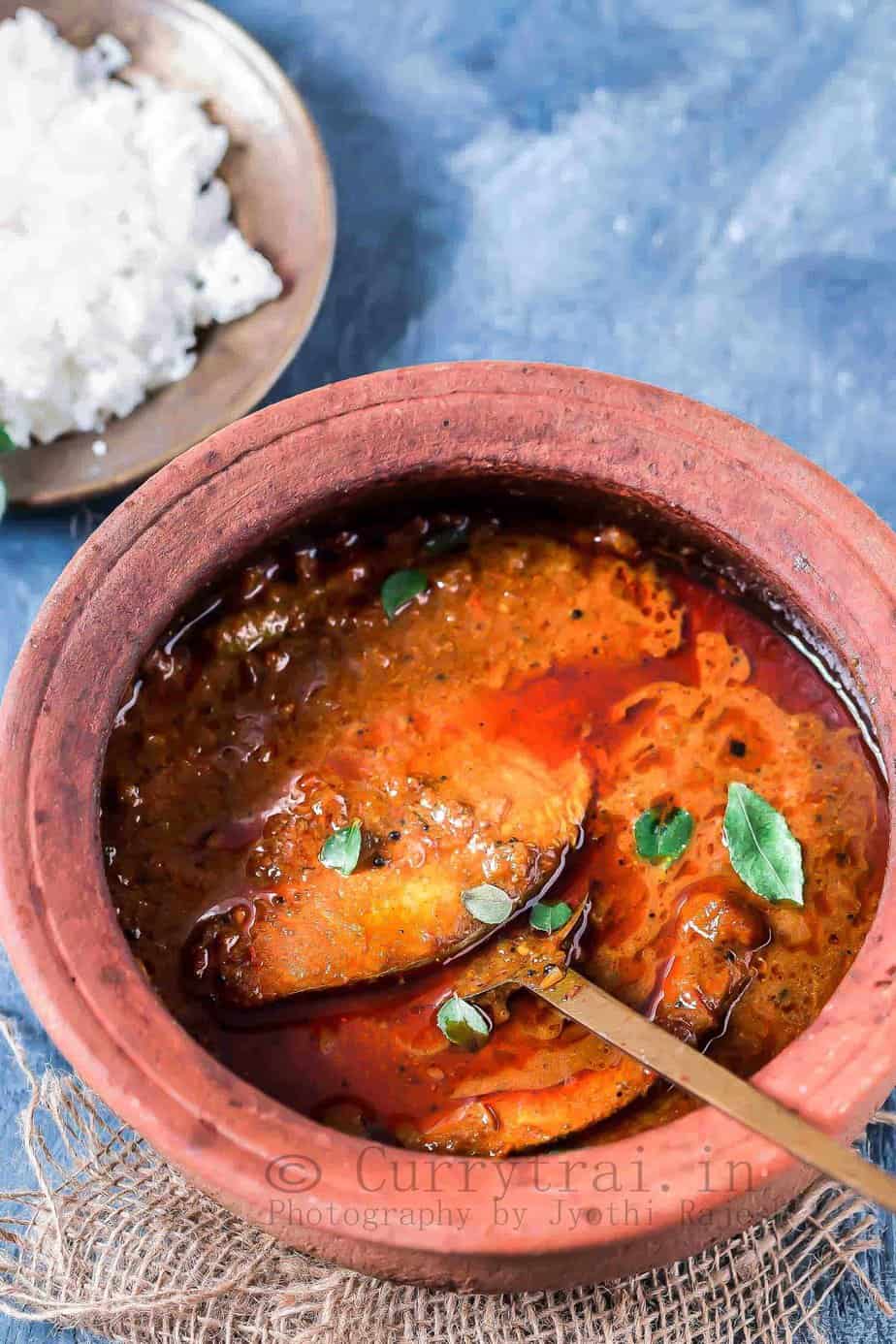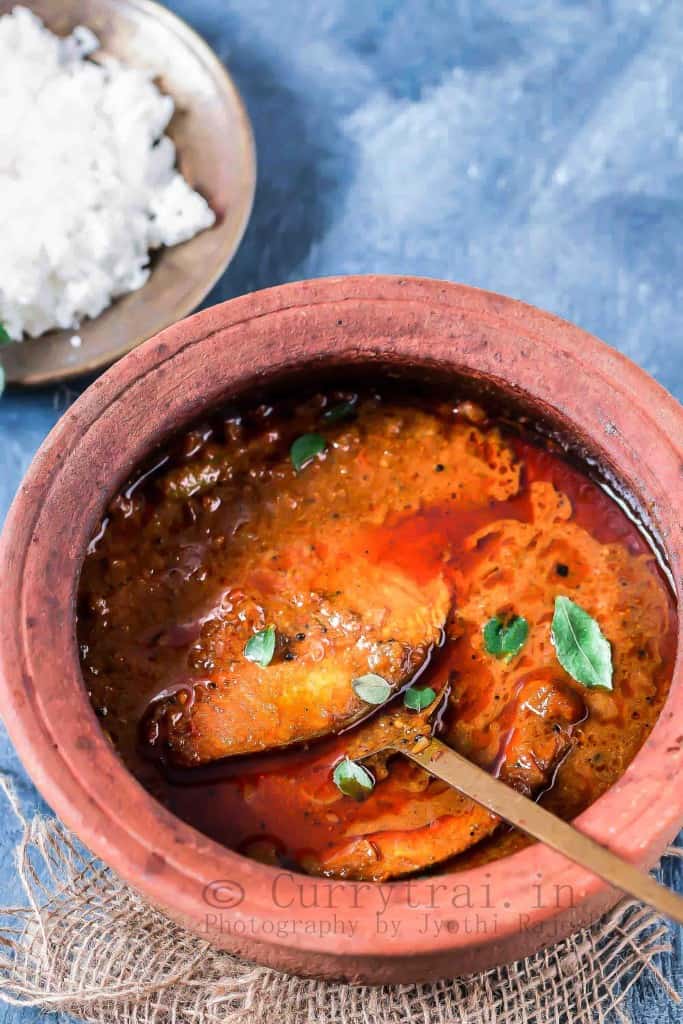 It's been quite here for few days now. Were you wondering if I vanished!? 😀 I'm right here. So why wasn't I blogging regularly, you may ask? It's just one of those moments where you feel like not doing anything at all, I had one of those moments! I have a few recipes lined up. Photos ready and the recipe is written down as well. But I didn't feel like sitting down to post the recipe. I go through this "enter a pause state" now and then and those moments I just take it easy.
So while I kept away from blogging for a brief period, I did other exciting things. One of the days last week, I just took my car and drove. Mom was at home to take care of things, so it was just me and my car. I went without a destination on my mind. Parked my car in a parking place and walked to explore tiny narrow streets in one end of Bangalore. I was a little scared to walk the un known streets all alone, but thank goodness the roads were not deserted and ladies were out too. Good decision to go to such streets when it is bright. The roads lined up with all types of shops and people were busy shopping everywhere.
I walked into one of the small shop which had displayed brass items on the outdoors. As I walked in I asked the seller if he has antiques. He replied immediately "no madam". But the shop looked like it was a treasure house of antiques. I convinced the seller that I want to check inside the shop. I dared to do that as there were other ladies in the shop looking for some pooja items. If the shop had no customers I wouldn't have dared to walk inside.
The shop guy kept saying, "Nothing inside, it's all scarp" and I went on "let me check, I'm interested in scrap!" The ladies in the shop and the shop keeper sure did give me a weird look, like "is she crazy!" I found a shelf full of old antique brass stuff. Oh picking those antique pots, hidden behind all shiny glorious new brass items from one of the deepest shelf's was like a treasure hunt. And as I went on pulling out the old "scrap" the shop keeper went, 'oh that is old madam that is scrap madam, and you won't buy that scarp madam'. I finally managed to pull a few and picked small ones that works best as props and told him to price it. He weighed them and gave a coat. Bargained a bit (I have to confess, I suck big time in bargaining) finally finalized and got a few. I will share the photos of those antique props a little later.
A little prop shopping and a lot of "me" time rejuvenated me. So now I am back to sharing recipes with you all 😀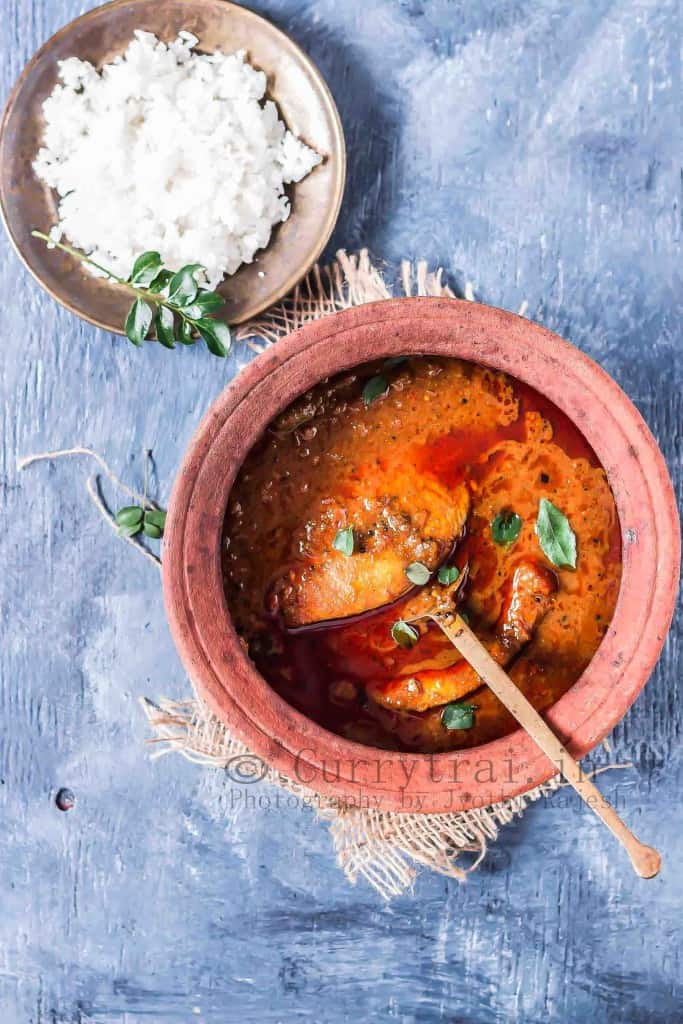 This Nadan meen kari is traditional Kerala recipe. It's a red spicy curry which uses kodumpuli and shallots. You can use sardine or any other fish. My family loves seer fish, easy to eat and taste, so I made this curry using seer fish. This spicy finger licking fish curry pairs up perfect with steamed rice and kappa. I got this recipe from a friend of mine in my neighborhood. Fish curry tastes out of the world when you prepare it in clay pot.
With fish curry – it always tastes best the next day or after few hours of cooking. The fish and the curry absorb all the spices and blends well. So I always prefer to serve it a few hours after cooking.
Ingredients
500 grams fresh sea fish(sardine, mathi, seer or any other fish)
1 cup shallots, chopped
2 small tomatoes, pureed
1 ½ teaspoon ginger-garlic paste
½ turmeric powder
1 tablespoon red chili powder (add more if you like more spicy)
1 tablespoon coriander powder
1 teaspoon fennel powder
1 ½ teaspoon pepper powder
3 – 4 pieces kodumpuli
4 tablespoon coconut oil
1 teaspoon mustard seeds
1 sprig curry leaves
Salt to taste
Water
Method
Clean the fish well and cut into pieces. Add salt and turmeric powder to the fish and let it sit for 15 minutes. Then wash the fish again well. Add 1 teaspoon of salt, 1 teaspoon red chili powder and ¼ teaspoon turmeric powder. Rub it all over the fish, place them inside the fridge and leave it to marinade for 30 minutes to 1 hour.
Heat coconut oil in a clay pot. When oil turns hot add mustard seeds and wait till it crackles. Then add chopped shallots and sauté till onions turn pink.
Add ginger-garlic paste and cook till raw smell of the paste is gone.
Add tomato puree and cook until the puree turns thick and oil separates from the sides of the pan.
Mix all the spice powder with 1 tablespoon water into a thick paste. Add this paste into the pan and cook for about 3 minutes.
Add 1 cup water and bring it to boil. Add salt to taste and continue to boil for another 3 minutes.
Now add kodumpuli and boil for another 10 to 15 minutes until the curry turns a little thick.
Now add the marinated fish, reduce flame, cover and continue to cook on low flame for about 7 to 10 minutes or until the fish is cooked well.
Turn off flame. Nadan meen kari is ready to be served.
With fish curry – it always tastes best the next day or after few hours of cooking. The fish and the curry absorb all the spices and blends well. So I always prefer to serve it a few hours after cooking. I re-heat it and serve it with hot steamed rice. Bliss!