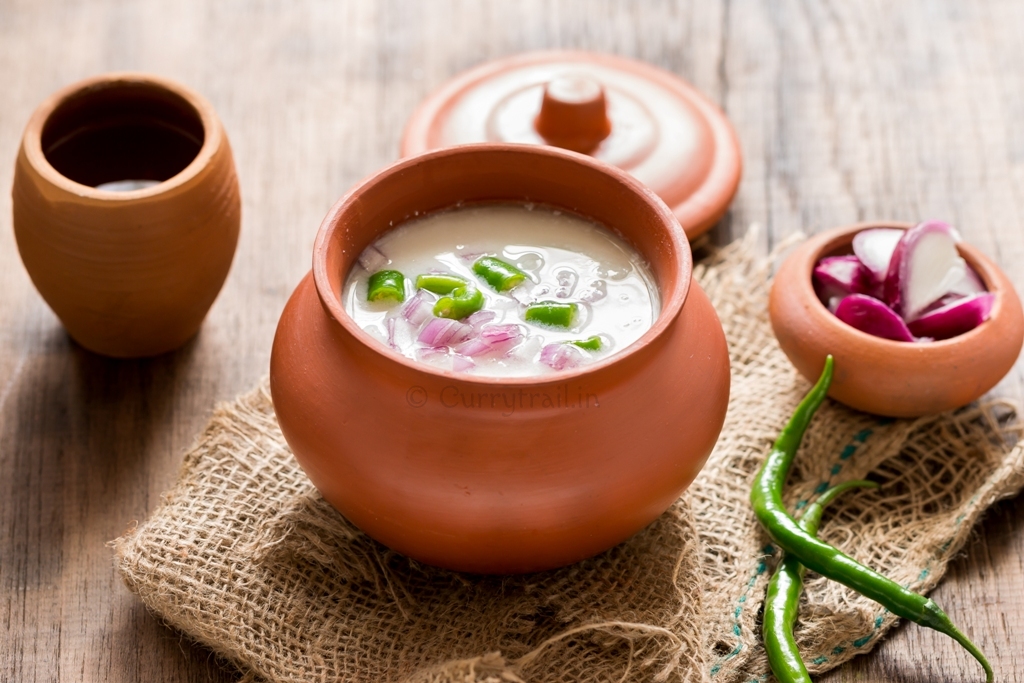 When we were kids, we were taught not to waste food. Well, our mom and dad never said anything specifically about not wasting food. The way we were bought up was any food served on the plate should be eaten, one liked it or not. They taught us to take only those food items that we thought we will like to eat and once it was on the plate we had to eat it. So we were always careful about what we took in our plate. No matter what we were not allowed to throw food in the bins! They used to mention the struggle they had to earn a good meal. There were 12 to 14 kids (yes my grandparents had those many kids) to be fed and my grandparents worked really hard to feed every kid a good healthy meal. The struggle my grandparents went through was something my dad and mom have seen and they learnt that food is precious and that there are so many families, kids, old people who don't get even a single meal. Dad used to mention a few stories to us about how they struggled, how dad had to work after his school days in his parent's field, so they would get extra helping hand which will help them earn a few annas extra. My dad' parents used to be farmers, they owned a huge piece of land in which they used to grow a lot of things. But they never really had other people working in their farms. It used to be family business and only members from the family used to work on the fields. The more people they had the better their earnings were!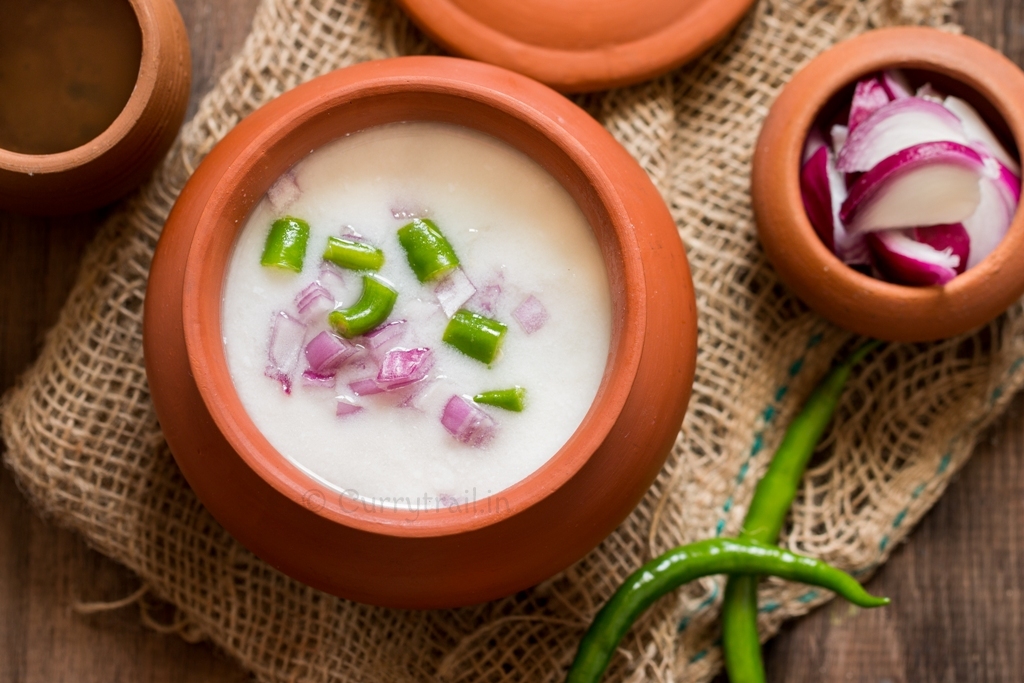 So when mom would cook any meal, be it breakfast, lunch or dinner, the left over never ever went into the bin. If there was left over breakfast, mom would eat it during lunch. She would serve us fresh hot rice and sambar for lunch. Whereas, she would eat the left over breakfast that would have turned cold and dry. Yes even the idli's and dosas were her lunch at home some days. The left over rice from dinner would turn into the most delicious, soothing breakfast dish next morning. We would pour water into the left over rice and leave it at room temperature over night. Next morning, a few tablespoons of curd, a pinch a salt and few chopped raw onions and green chilies would be added to the rice. Mix well and we would drink it like porridge. It tastes so amazingly delicious. This kanji is called a poor man's breakfast. My mom hails from Chennai. Though her father was a policeman, they have grown watching fishermen in close. Some of their neighbors used to be fisherman. She used to watch those fishermen, wake up early to go catch fish. From whatever they caught they would sell it to all the neighborhood houses. The leftover catch they would take it to their homes. The wife would cook rice and spicy fish curry as a meal for dinner. The left over rice would turn into kanji for next day morning breakfast. The fisherman would drink the kanji(porridge) or neeragaram(neer = water, agaram = food) as we call from the earthen pot directly and they would bit of raw onions(usually pearl onions) and green chilies and if they had left over fish curry, they would eat the fish and pour the curry in their hand and drink it after drinking a mouth of kanji. Some even have kanji with dried fish roasted in a bit of oil(karuvadu as we locally call it)
It's a very humble breakfast dish. It's a healthy body coolant for summers. I could survive the harsh summers with just this kanji! It's so refreshing! The slightly fermented rice has lot more health benefits. It's believed that continuous consumption of this kanji can ease you from your stomach ulcers(read updates info below), prevents you from dehydration during summers, and is also rich is vitamins (vitamin B12 in specific). So next time you have left over rice from your dinner, do not pop them into the fridge or throw them in bin (Pleaaaasse don't waste food. I beg you). Turn the left over rice into this amazing, "no-cook" breakfast.
Ingredients
1 cup cooked rice
2 cups water
¼ cup curd or ½ cup buttermilk
2 tablespoon chopped onions
2 green chilies
Salt to taste
Serving suggestions
Few pearl onions
Green chilies
Moor molaga(chilies soaked in curd for few days)
Spicy Indian Pickle
Instructions
Soak rice in 2 cups water overnight. Authentically we use earthen pots. Try to use an earthen pot to experience the best cooling effect.
Next morning, add beaten curd or butter milk and mix well. Add salt, chopped onions and green chilies.
Serve in earthen pots or tumblers for breakfast. Serve with any combination of the suggestions mentioned above.
Drink a mouthful of kanji, bite a piece of pearl onion, or green chili (if you can take the heat), or lick a small portion of pickle, relish the most humble dish. I promise you will simply love how cooling this dish is.! Try it!
Updated later :- I heard from a friend of mine Teena, that when kanji is consumed regularly one tends to put on weight! I never really put on weight while we used to have it when we were kids. I guess the reason could have been that we were underweight(until I gave birth to my first child) and my metabolism was way too high before, my I never really gained weight as such. But in case you consume this kanji regularly and notice you are gaining weight, please don't consider drinking this on regular basis, unless you want to gain weight!