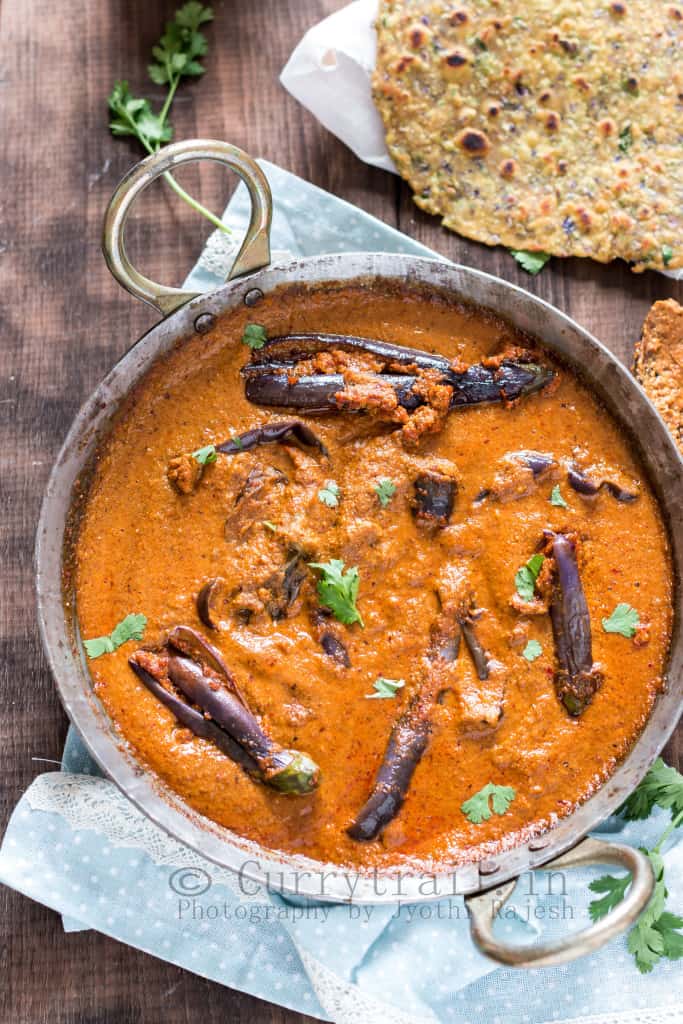 Isn't it weird that when the husband is travelling on work, the geezer, blender, washing machine, water purifier – all starts behaving crazy, or rather stops working! Is feels like almost planned that all these appliances just wait for that right moment when the big boy walks away from home and the next moment they start acting weird!?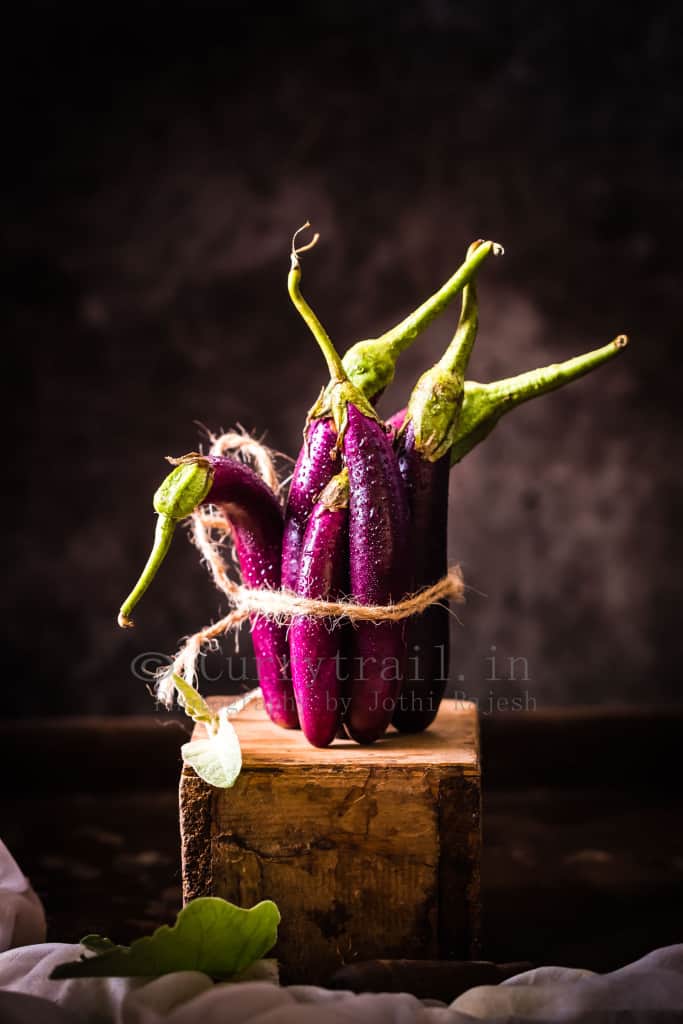 So, the big boy is travelling on work for couple of weeks and even before he could land, all the major appliances were giving problems. The geezer which was working all fine until the day he left suddenly stopped working. The washing machine gets stuck in between while washing the load and my blender is screaming with some screechy noise every time I run it! Gosh, how is that even possible that one end up having all problems at the same time!
I call myself an Electronics Engineer, well that's just goes on certificates. I have to confess, I really don't know anything electronics in practical life! 😛  Shhh just between you and me okay!
So while my appliances are giving me a hard time, and I feel helpless because I can't even call up Raj for help due to different time zones, I am trying to manage help from whatever source possible. I have been making a couple of calls and I have been running behind some people. Hopefully all these appliances on which my life depends start behaving well soon!
Kids are missing their dad big time; the little one doesn't understand the fact that he will not be seeing his dada every evening. He still keeps asking us when he is going to come, what time? Daughter is missing her bed time stories that her dada reads for her. A few weeks more to push! Finger crossed!
This Hyderabadi special bagara baigan is the most delicious baigan(brinjal) dish you would ever have and it goes perfect with my Hyderabadi Dum Biryani recipe. Even if you are a person who hates brinjal, you must try this curry. Chances are that you might develop a liking towards brinjal. 😛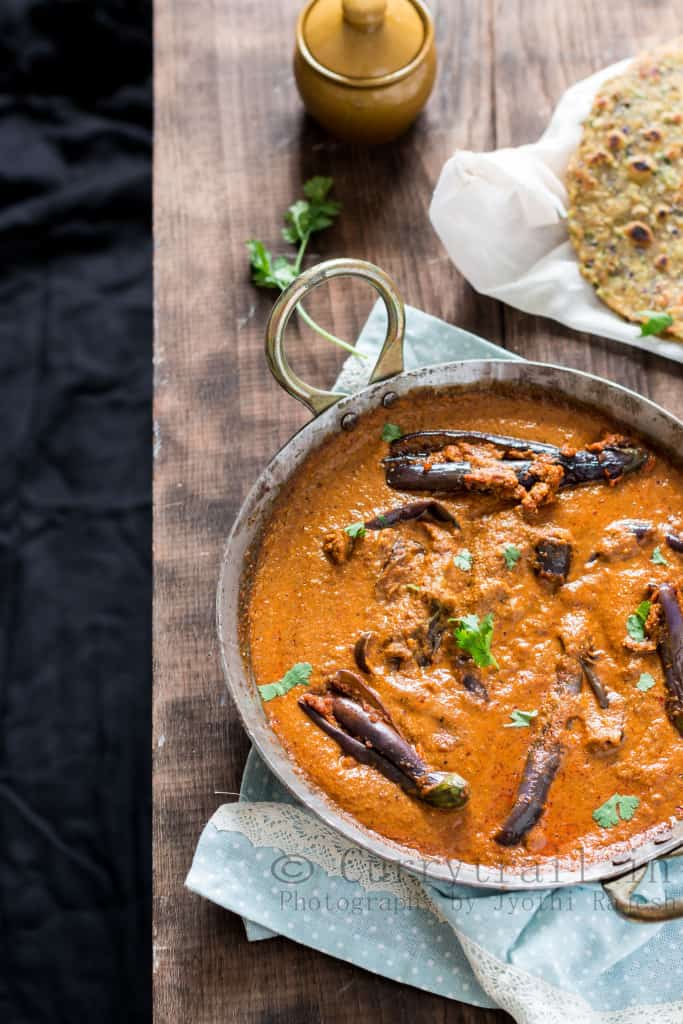 I was very happy to receive some organic brinjal from my generous neighbors a few days back. The brinjal were so fresh I couldn't resist photographing them! I have seen purple round brinjals and green long ones. But this was the first time I saw purple long brinjals, so fresh, so purple, so gorgeous, so organic, so healthy! 😀
I decided to make bagara baigan soon my neighbors got me a basket full of these yummy brinjal. Bagara baigan is an authentic Hyderabadi dish that is robust in flavors but very easy to make. This is a popular and very rich Indian eggplant curry of Hyderabad. It is usually served as a side dish for biryani's. But it also goes perfect with rotis too. Try this recipe once, even if you are a brinjal hater and let me know what you think about brinjals and this curry later!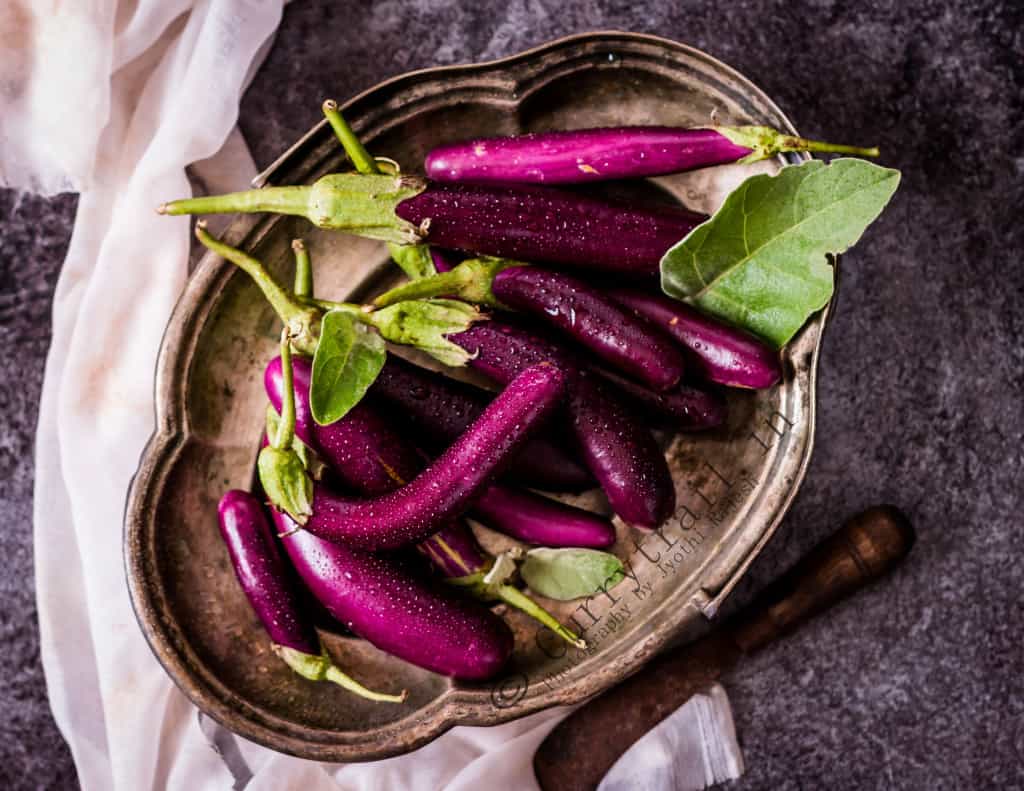 Ingredients
8 baby purple brinjal(egg plants)
2 big onions, sliced
¼ cup peanuts
1/3 cup dried coconut, grated
8 to 10 dried red chilies
1 tablespoon coriander seeds
1 teaspoon cumin seeds
1 tablespoon sesame seeds
1 teaspoon poppy seeds
2 inch ginger
10 cloves garlic
½ teaspoon turmeric powder
1 ½  tablespoon oil
1 sprig curry leaves
1 teaspoon tamarind juice
Salt to taste
Method
Dry roast peanuts, dried red chilies, grated coconut, sesame seeds, poppy seeds, cumin seeds, coriander seeds one by one until they turn golden brown. Once roasted remove the skin on peanuts. Let them all cool.
In a pan add 1 teaspoon oil. Add garlic and ginger and sauté for about 2 minutes. Add sliced onions and sauté until onions turn brown. Remove from pan and let it all cool down.
In a blender add the roasted peanuts, poppy seeds, roasted coconut, coriander seeds, dried red chilies, cumin seeds, onion-ginger-garlic mix, turmeric powder and with little water grind into a smooth paste.
Wash brinjal and pat dry them. Make crosswise slit to the brinjal and stop the slit before the notch. We want the brinjal to be in one single piece.
Fill 1 teaspoon of the masala mix into the slits of all brinjal and keep aside.
Heat remaining oil in a kadai. Add curry leaves. Add the stuffed brinajl into the oil and cook until you see the skin on brinjal change it's color and starts to shrink.
Now add the remaining masala mix. Saute and continue to cook for about 6 to 8 minutes on medium low flame. Once oil starts to separate from the sides of the pan, add salt to taste and about 1/3rd cup water and bring it to boil. Check for seasoning and adjust accordingly.
Once egg plants are cooked well, add tamarind juice, mix and boil for 2 minutes.
Turn off flame, garnish with fresh coriander leaves and serve hot with Hyderabadi biryani, jeera rice, rotis!
You love curries? Then follow me on pinterest, I have some delicious boards for a whole wide range of curries pinned on my boards there!