Pongal festival is around the corner. Tamilians celebrate pongal on 14th of Jan. This is a festival of harvest. Harvested ingredients are used to cook some simple yet healthy and delicious food on the day of pongal. As a accompaniment for sakkarai pongal this 7 kari kootu is made in every home for pongal festival. The sweet pongala nd spicy kari kootu makes a amazing combination.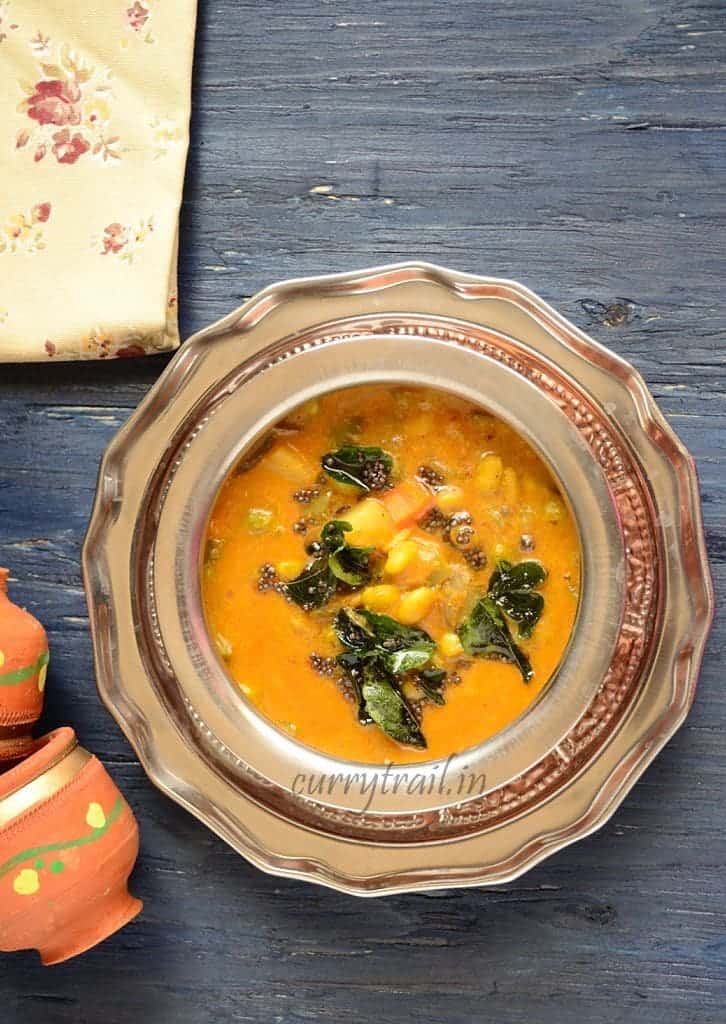 Today's post is one such food prepared on the day of pongal.A combination of 7 vegetables used in the preparation of Kootu is what is known as 7 Kari Kootu. In Tirunelveli and Madurai areas, we make this kootu for Pongal festivals .Traditionally this kootu is made with what is called as 'nattu kai kari"(country vegetables, or vegetables that's available easily in villages, like pumpkin, yam(sembu karunai), etc. In today's kootu recipe, I have used what ever was available in my fridge. The kootu recipe is very simple, chop cook veggies, grind masala and mix all to gather and cook. This way of cooking is usually done by villagers/farmers.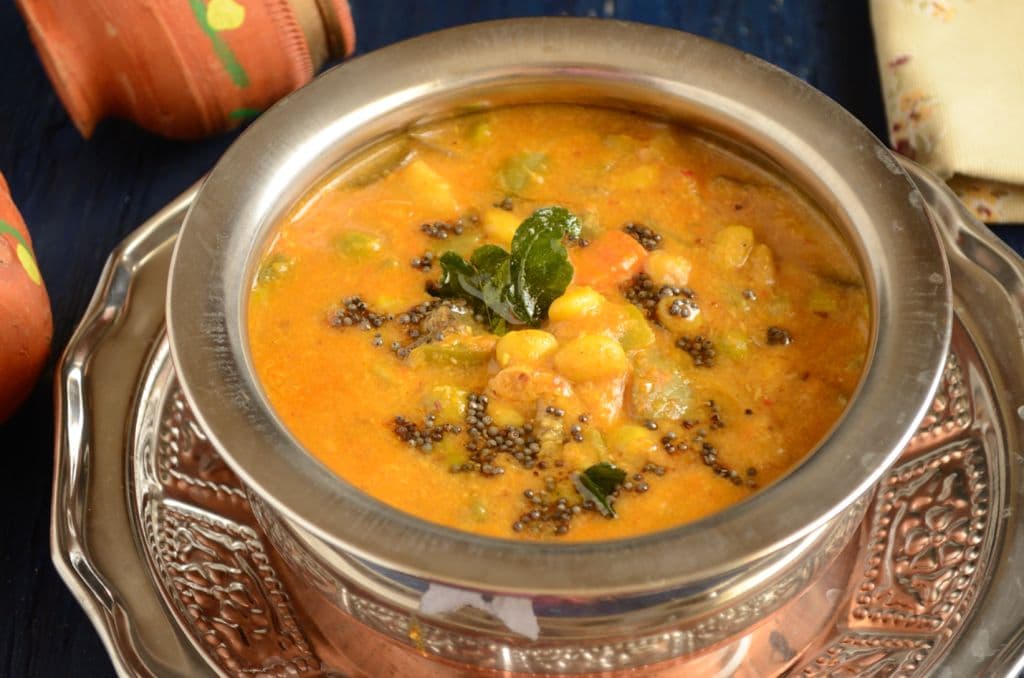 Looking for more curry recipes for your everyday meals? Try these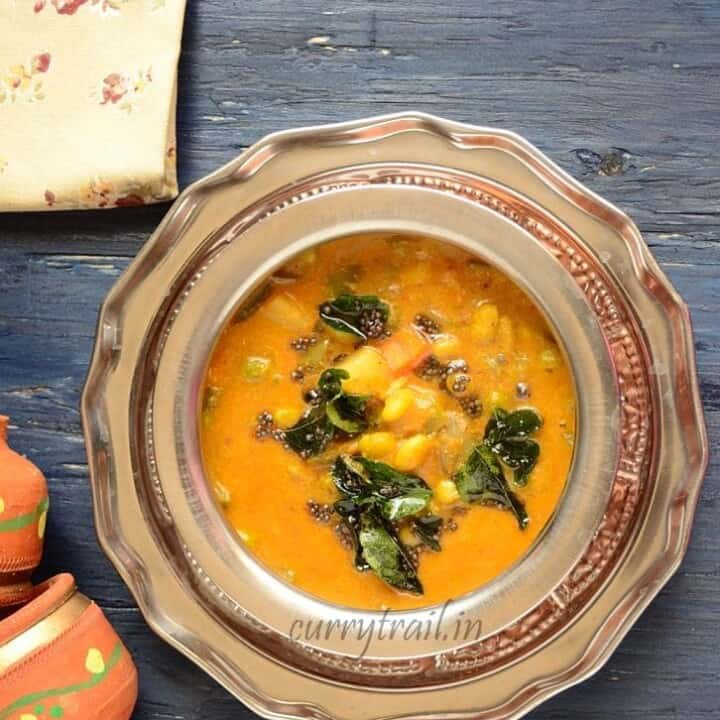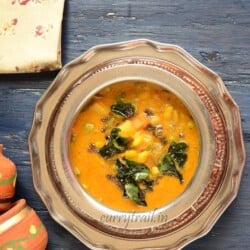 7 Kari Kootu
Ingredients
3 cups mix of 7 different vegetables (I used a mix of all these veggies – carrots, broad beans, brinjal, potato, green capsicum, fresh green peas, field beans)
½ tspn turmeric powder
1 tablespoon red chili powder
¼ cup tamarind juice
1 tspn rice flour mixed in 1 teaspoon water
1 tablespoon oil
salt to taste
To roast and grind-
1 tablespoon channa dal/bengal gram
1 tablespoon toor dal/ split black gram
4 no dried red chillies
¼ teaspoon til/sesame seeds
½ teaspoon oil
½ cup coconut (grated or finely chopped)
To temper-
1 teaspoon oil
½ teaspoon mustard seeds
1 generous pinch asafoetida
1 sprig curry leaves
Instructions
Heat oil in a pan and roast all the ingredients except for coconut, mentioned under 'roast and grind'. Roast until they are golden brown then switch off flame and add the coconut and roast it. Let it cool for 5 mins. In a blender add very little water and blend all the ingredients to a smooth thick paste.

Once the veggies get cooked, add the masala paste along with turmeric powder and red chilli powder and salt and let it cook until the raw smell of the spice powders is gone off.

Add rice flour mixed with water to the curry, this will help in thickening the curry. Let it simmer for another 5-7 minutes.

Meanwhile in another small pan heat oil mentioned under to temper. Add mustard seeds, asafoetida and curry leaves and let them splutter.

Finally switch off the stove and add the temper to the veggies, mix well.

That's it! Simple yet delicious 7 kari kootu is ready. Serve hot with steamed rice or even sweet pongal. Try this recipe for pongal festival and enjoy!
Notes
My Notes-
1. This kootu recipe can be made with dal also. Use ½ cup of mixed channa and toor dal, cook the dal and add the dal to the vegetbales. Today I prefered to make without dal.
2. The combination of vegetables can be used as per your choice, but traditionally yam, pumpkin, raw banana and field beans goes in it.