A famous tea time snack from the Southern parts of India usually prepared during festivals especially Deepavali. It's a gluten free deep fried indulgence snack that can be easily made with common ingredients available in your pantry.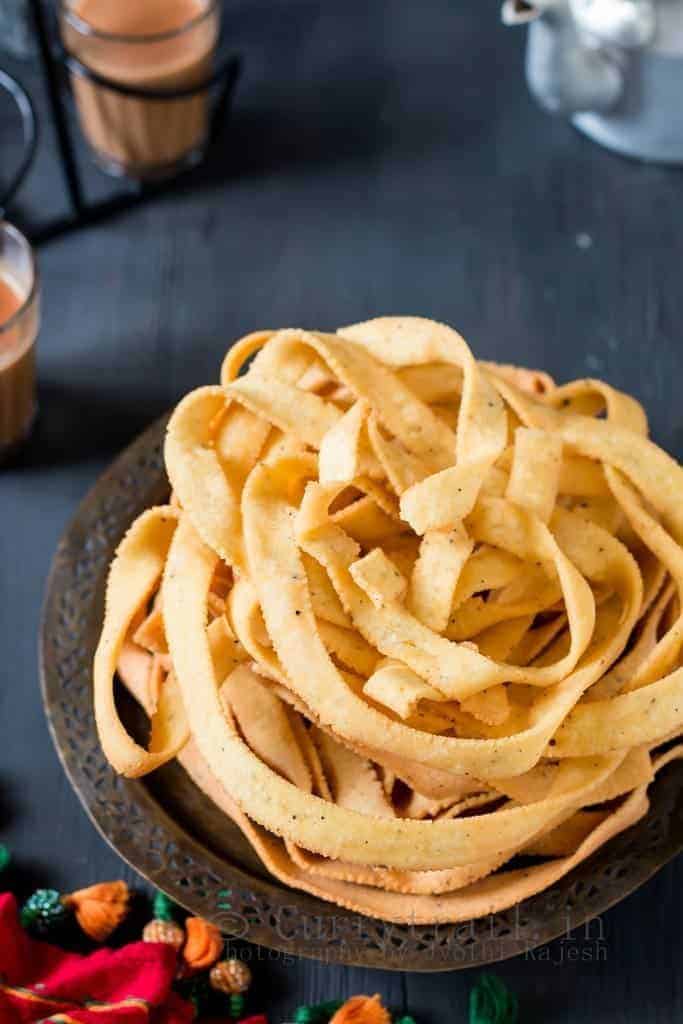 Clearly looking at this deep fried snack you know why it got the name "ribbon pakoda". No points for guessing there :D. This crunchy snack is also known as Ola Pakoda, Nada or Ribbon Murukku.
How to make Ribbon Pakoda – Video
At home we usually make these for Diwali celebrations along with many other delicacies. Home fills up with this amazing aroma while frying these pakodas and it's almost impossible to keep your hands away from picking a few and pop in your mouth as you fry.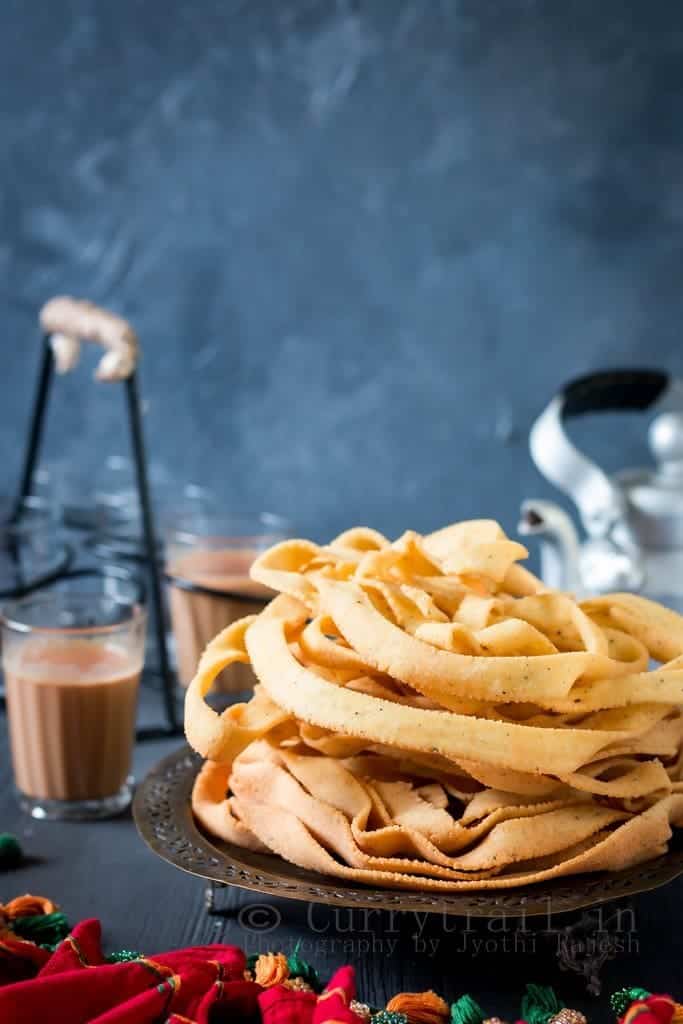 The amount of self-control I need to have from eating up these munchies is huge :P. Now need to wait until Diwali so I can taste these along with lot other foods. It's definitely gonna be a indulgence festival.
I plan not to miss out this opportunity to eat all the delicious festival food, and I'm definitely going to watch the amount I pop in my mouth. Eating in moderation, little is my plan, 'fingers crossed', hope I succeed :D.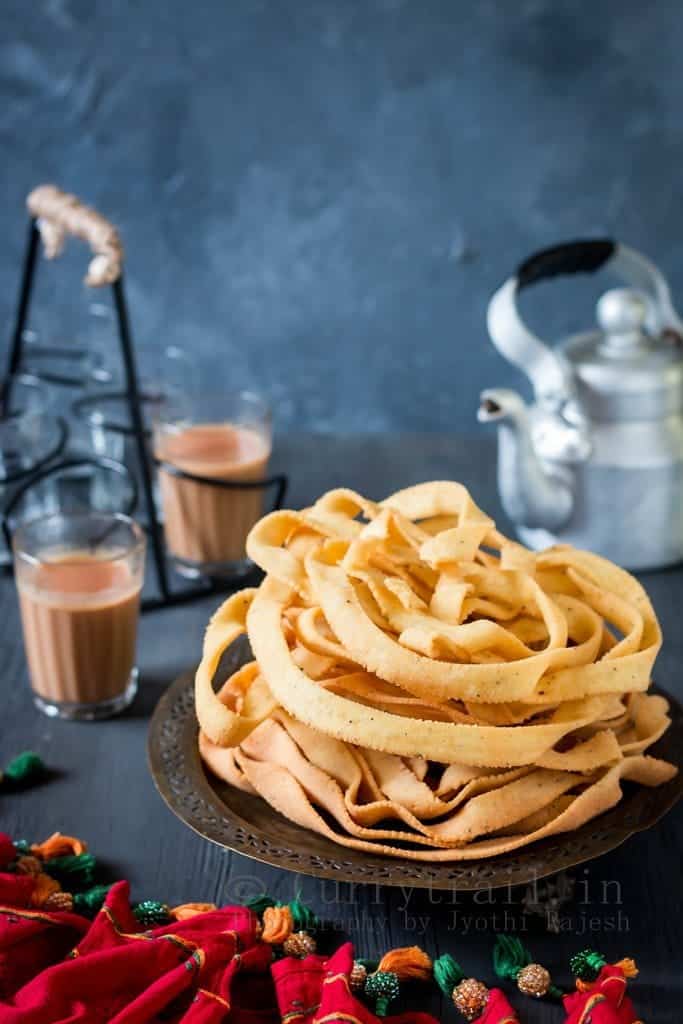 Go ahead and make these pakodas guys. Come-on it's festival season. We are digging into this for sure.
Ingredients:-
Gram Flour – 1 cup
Rice Flour – 1 cup
Fried gram – 2 tbspns, powdered
Asafoetida – ½ tspn
Ground Pepper – 1 tspn
Salt – 2 tspns
Butter – 1 tbspn, melted
Water – about ¼ to ¾ cup (adjust)
Oil for deep frying
Method of preparation:-
1. Heat oil in a deep bottom pan. While oil heats up, we need to prepare the pakoda dough.
2. In a mixer, add the fried gram and blend it into fine powder. Keep aside.
3. In a wide bowl, add rice flour, gram flour, asafoetida, pepper powder, salt and melted butter. To this mix, sieve the ground fried gram powder. Mix all the ingredients.
4. Now pour water little at a time and mix. Do not add all water at once. The consistency of the dough will have to be stiff and non sticky.
5. Use the ribbon pakoda plate. Fill the press with prepared dough.
6. Press the dough into hot oil directly and press the dough into one circular single layer. If you add too many layers, the pakodas will not get cooked even.
7. Bubbled will reduce which indicates it's cooked on one side. Flip over and let it cook. When you see bubbles have reduced and the "isssh" sound has reduced, it's time to remove them. Drain them on kitchen towel.
8. Once cooled completely, you can break them into pieces or leave them as it is. Store in air tight containers. These keep good for long time if stored properly.
9. With all the sweet dishes you make for Diwali, make these easy savory dish as well to balance out the sweet. 😀 They are perfect tea time snack. You can't stop after munching one! 🙂 Enjoy