The crunchy poppy seed coating on the outside with a soft texture inside these cutlets are simply delicious. Loaded with some amazing spices every bite will make your mouth explode.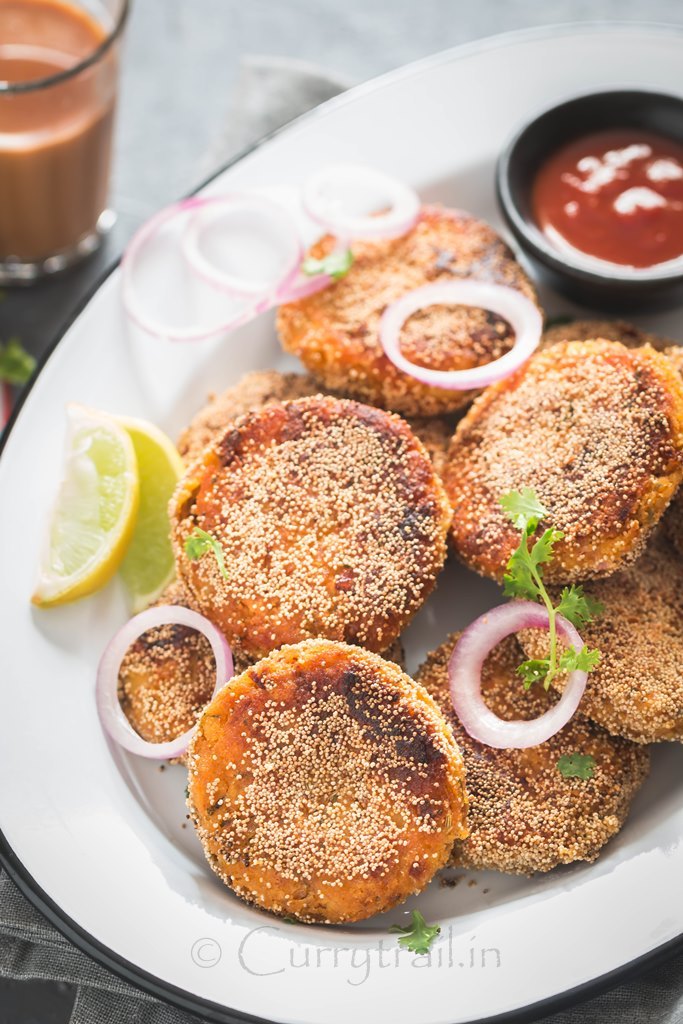 I find cutlets to be the most versatile dish of all. I mean you can literally make cutlets out of any vegetable or even meat. Today I made Karunai Kizhangu (elephant foot yam) cutlets with an inspiration from Chettinad cuisine. All the wonderful and complex Chettinad spices work beautifully with yam. For many yam can be one of the least favorite vegetable, my husband is one of them. He gets a little wary of getting an "itchy throat".
Remember these tips when cooking with yam –
Apply some coconut oil or cooking oil on your fingers when handling yam, your fingers won't feel itchy.
Remove the outer hard skin completely, no traces left.
Cook yam in turmeric and salt mix before using it in any curries or cutlets.
Cook yam really well. If you are making a fry, then make sure to marinate yam in turmeric powder, salt and little tamarind juice.
A sour juice like tamarind juice or even lime juice added to the dish removes the "itchy throat" problem. Don't skip on this.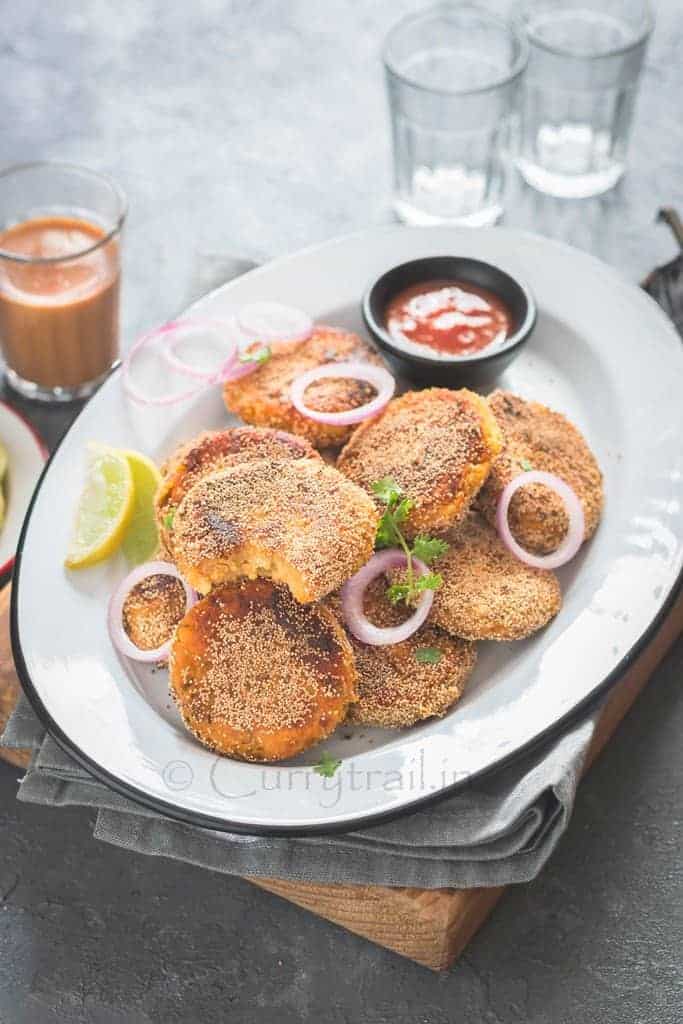 Kids love cutlet when especially it's served with ketchup – an experienced mother talking! But I prefer to dip these cutlets in nice spicy mint sauce. With your evening chai, this is perfect. We at home also serve it as a good side dish with sambar rice or rasam rice.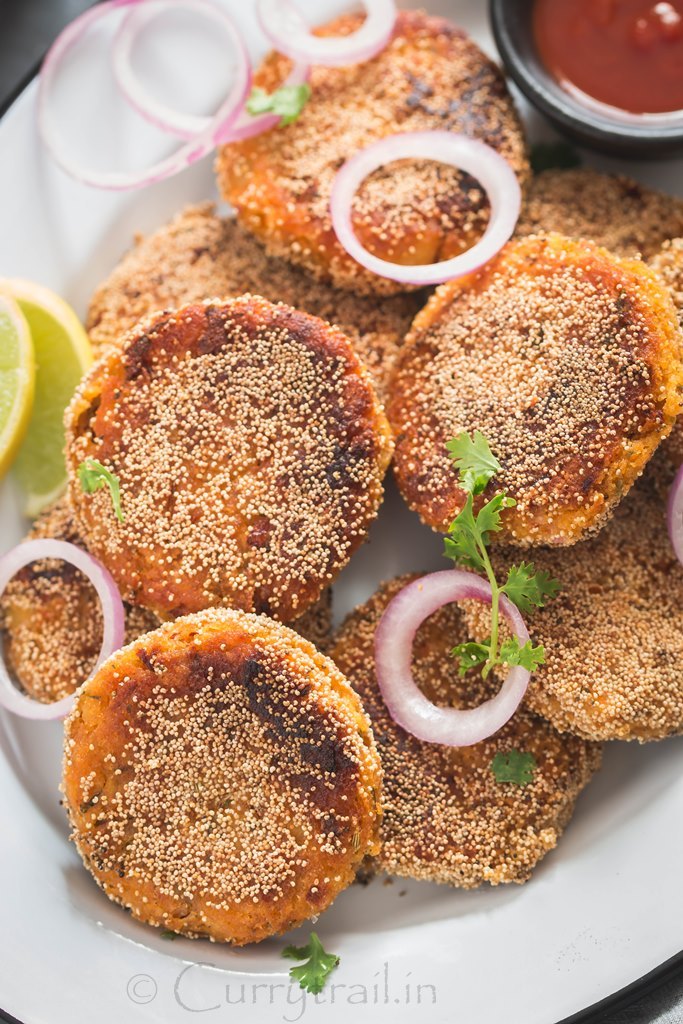 I love yam and almost all dish made of it. Once in a week there is yam on the menu. I use it in puli kozhumbu (spicy tangy curry), as roast, even a cutlet. Ask me which one is my favorite, I'd instantly say "yam roast, ofcourse!". It's the best way to eat yam, trust me. Will share the recipe for yam roast soon, until then go ahead and try this yam cutlets.
Ingredients
300 grams yam
2 small potatoes
1 onion
1 inch ginger
2 green chilies
2 tablespoon of coriander and mint leaves
1 tablespoon cumin powder
1 tablespoon red chili powder
1 teaspoon turmeric powder
Salt to taste
1 teaspoon fennel seeds
3 tablespoon rice flour
Juice of 1 lime
2 tablespoon besan (gram flour)
½ cup poppy seeds (optional)
Oil for shallow fry
Instructions
Apply oil to your fingers. Remove the skin on yam. Chop them into slices or cubes. Wash thoroughly 2 to 3 times. Boil yam slices a teaspoon of turmeric and salt.
Boil potatoes peel skin, keep aside. Chop onions, ginger, green chilies and coriander-mint leaves finely.
Into a bowl add cooked yam, boiled potatoes and all ingredients (except poppy seeds and oil).
Mash all together well.
Make equal sized portions from the mix. Shape into patties. Coat them in poppy seeds.
Shallow fry these patties in hot oil until golden brown on both sides.
Remove from heat and serve hot.