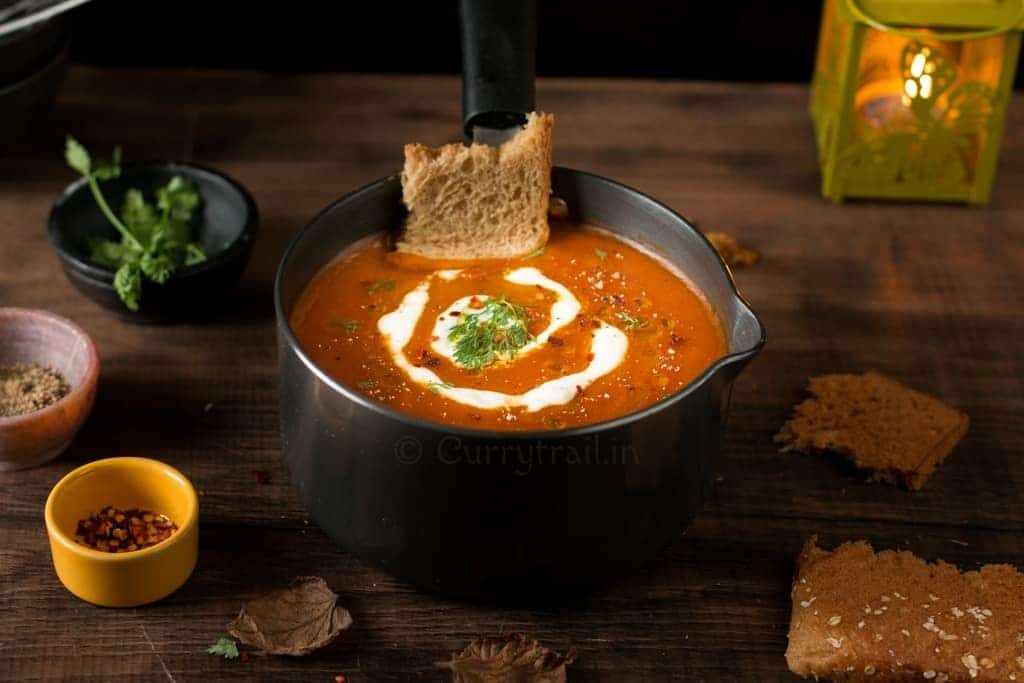 The weather is gloomy, the world outside is overcast and grey. It finally feels like winter is here with all the rain and the cold. The days have been monochromatic and sodden. It has been raining nonstop for the last few days. The rain has finally stopped, just when it seemed like it would never stop! There's a nip in the air and the earth smells like decaying leaves and wood smoke.
Long sleeves sweaters are on. My feet get this funny feeling and it feels cold all day long. My hand freezes touching the tap water! Mornings are a dream. It's hard to be accepted as reality. I stay under the blanket and wish to be there as long as I can! The weather is getting nippy and sweaters and pullovers are not enough to keep me warm.
There is no doubt; winter is a beautiful time of year. But if I said I love winters I'd be lying! Its no fun when the kids are continuously ill! Staying indoors can get weary after a while! Winters really get to me.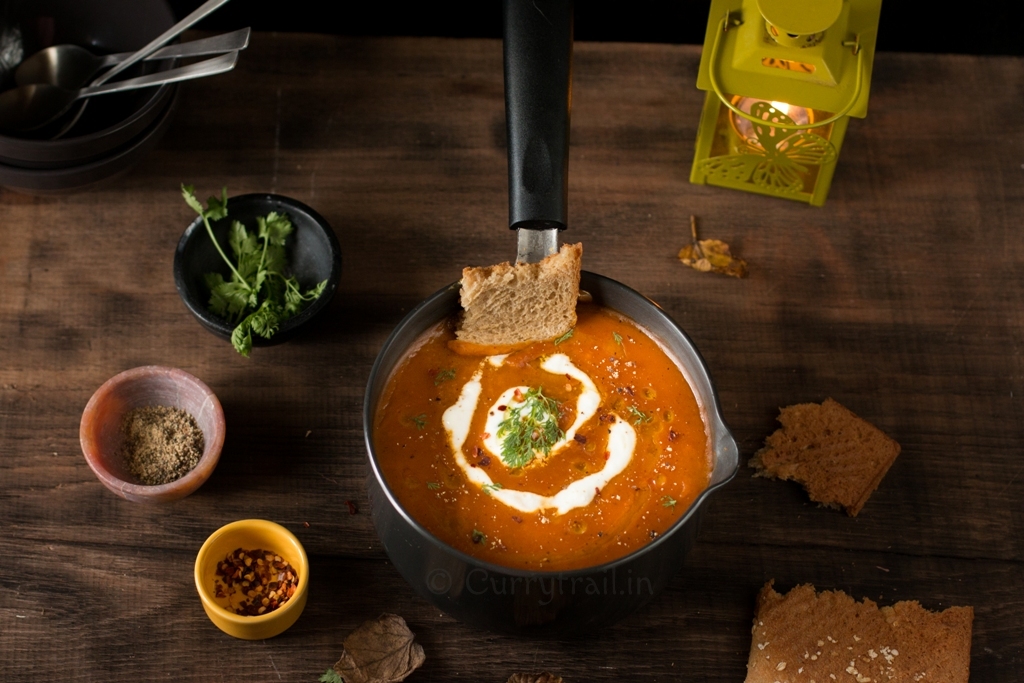 It's funny; some of my favorite foods are winter food! Like soups; this tastes the best while snuggling in the couch under a cozy throw. Piping hot samosas with a generous serving of spicy green chutney enjoyed while watching the rains near a window. The craving for spicy food with spicy Indian chat seems stronger in winter. Or sipping though a cup of hot chocolate in my cozy bed! Another reason I like winters is it is a season full of festivals and celebrations.
It's difficult to describe, and it's confusing too! I don't like winters as it's cold and gloomy, and I love winter foods and festivals that fall during winter season!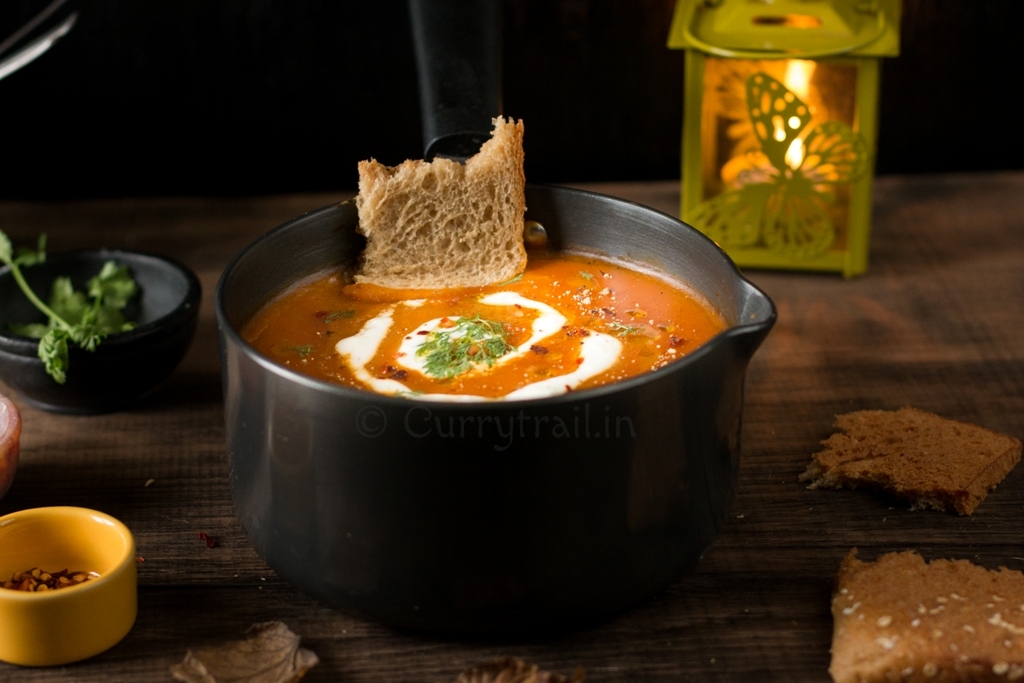 Tonight, I was yearning for a winter meal. My bet was on soup. Soup is comforting; it warms us and keeps our spirit high even when the day is gloomy. The roasted Indian sweet potato and cumin soup spells comfort and warmth.
Here's my Roasted sweet potatoes and cumin soup
Ingredients
3 medium sized sweet potatoes( Note-I used the ones that are orangish. If you use white sweet potatoes then the soup color will not be orangish)
1 big onion
8 cloves of garlic
1 ½ tablespoon cumin seeds
1 tablespoon crushed pepper powder
1 teaspoon olive oil
Salt to taste
For garnish
Coriander leaves
Pepper powder
Red chili flakes
Fresh yogurt
1 teaspoon olive oil
Instructions
1. Wash, peel the skin on sweet potatoes and roughly chop them.
2. Roughly chop the onions too.
3. Place chopped sweet potatoes, onions and garlic in a baking tray in single layer. Drizzle olive oil and sprinkle pepper powder and salt. Add cumin seeds as well.
4. Bake in pre heated oven at 200 degree centigrade for about 15 to 20 minutes.
5. Remove from oven and let it cool for some time. Then blend it with required amount of water into a smooth thin soup.
6. Pour the soup into a sauce pan and heat it. Check for seasoning and adjust according to your taste. When soup comes to boil, turn off heat, garnish with a dollop of yogurt, sprinkle some pepper powder and chopped coriander leaves.
7. Serve hot. Curl yourself on a cough under a throw and sip through the hot soup! That's the best way to enjoy this hearty warm soup! 😀 ENJOY!