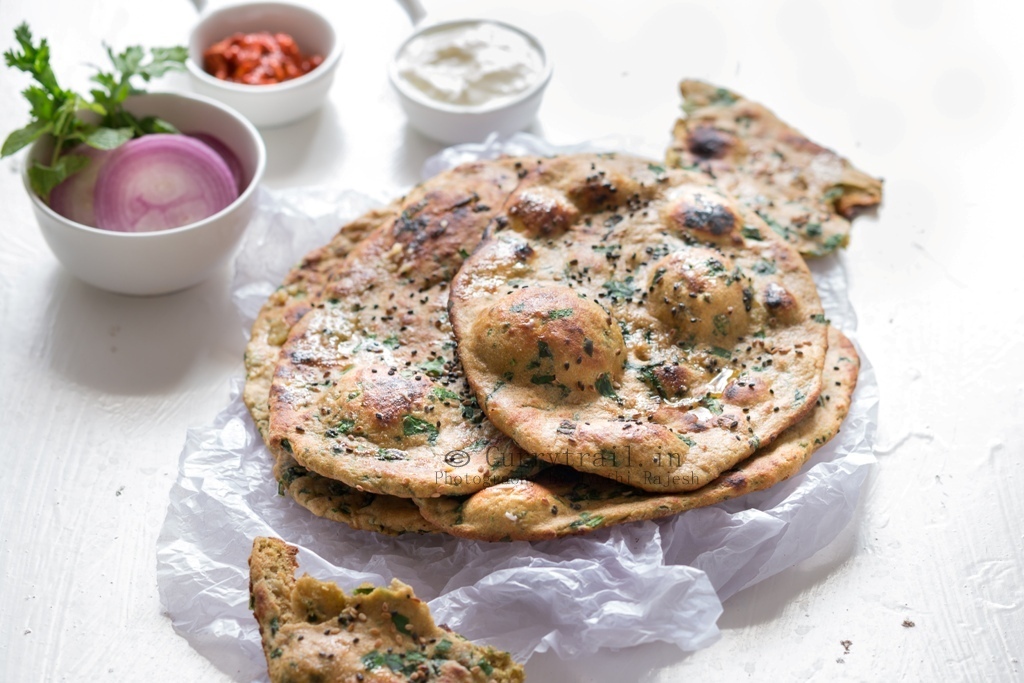 Were you wondering if I disappeared? I can see that head nodding. Hehehe, I don't blame you. I have been absent from the blogging and social media world for some time. Reason is simple, priorities on personal front. January is a busy month for us at home. Almost ALL the special days fall in January. We celebrate our daughter's birthday, anniversary, hubby's birthday and even my birthday in Jan(almost Jan). That means we have more than 1 reason to celebrate and party hard throughout the month. It's pretty much that situation right now. We are partying hard and having a gala time at home. I am so thankful that our son's birthday is not in Jan. A reason to cheer up thinking there is one more party after January is over! 😀
For past couple of days I was busy preparing for our daughter's birthday. I wanted to make it special for her in all ways possible. I made my best possible buffet spread for my daughter and her friends. Home made pizza, home made cream cheese carrot and mint chutney sandwich, home made potato smileys, home made cake pops, home made garlic mayonnaise for veggie fingers were on the menu. Birthday cake alone was store bought. I was very happy to see kids washing up all the food on their plate. They even went for third and forth servings :). Daughter was very proudly shouting out "My mom made all at home". I experienced a proud mother's moment! 😀
Here's are a few bad quality pictures(kindly excuse me for that) from the birthday celebration we recently had. The pictures were shot at night. 🙁
Let's now talk about today's post.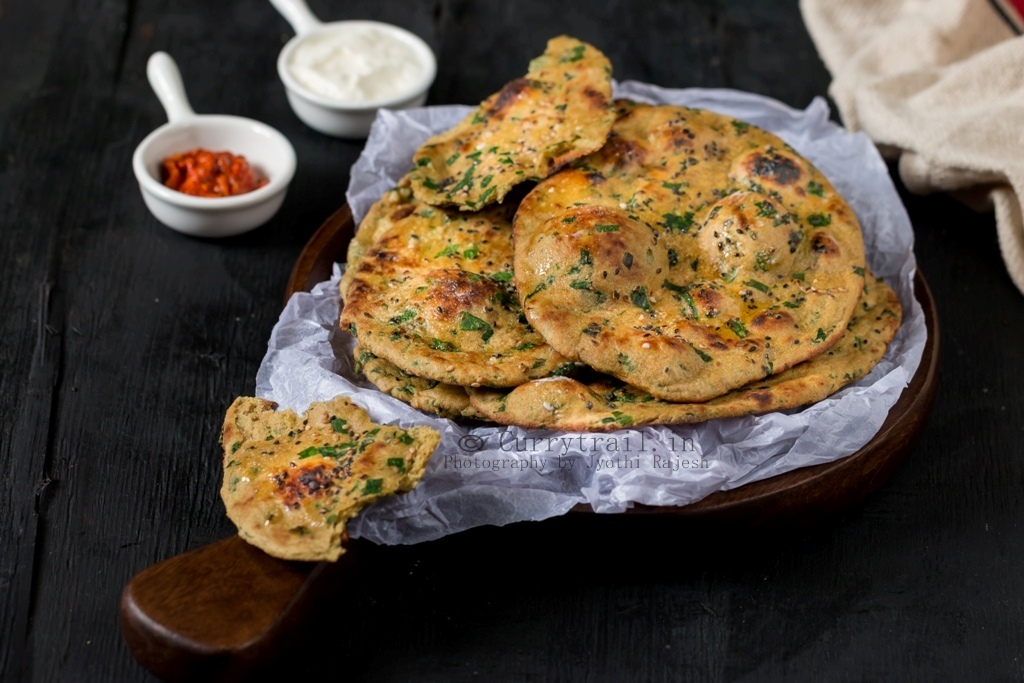 I have been making naan at home quite often now. The reason being, naan comes together pretty quick and easy. It gets cooked really quickly on stovetop and it tastes close to tandoori naan. You might have tried naan, garlic naan or methi naan. But how about palak naan? Sounds new? Yes, it is a unique naan which is super healthy and delicious too. I made this naan without yeast. That means you don't have to wait for the dough to rise. Mix all the ingredients, let it rest for few minutes and then roll into any shape and cook it on tawa.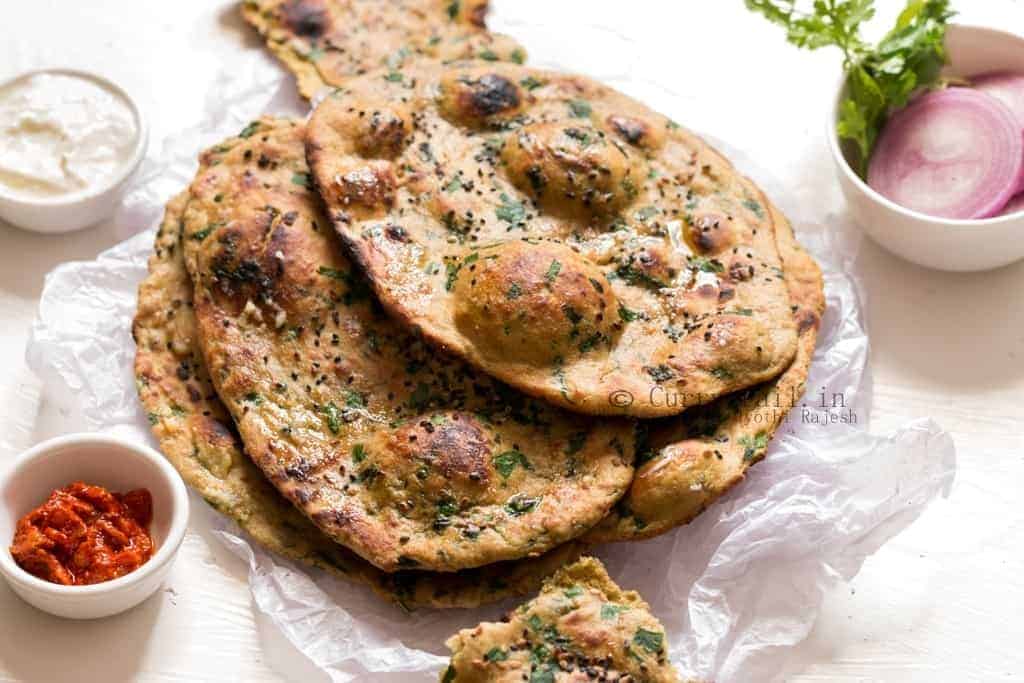 I also have a few tips and tricks to get that smoky charred flavor in the naan. Read the recipe to know the details.
Ingredients
2 cups whole wheat flour
½ cup palak/spinach(tightly packed)
1 teaspoon of baking soda
1 ½ teaspoon of salt
½ teaspoon sugar
1 tablespoon oil
1 cup curd
Ghee/Clarified butter for rubbing over the naan
To Sprinkle
Kalonji seeds(Nigella seeds)/Sesame seeds/Palak leaves
Instructions
In a bowl add flour, palak, salt, sugar, baking soda, oil and mix well.
Make a well in the center and all curd and knead into smooth dough. Add water if needed. The dough will be soft and sticky. Do not be tempted to add more flour. Rub oil all over the dough, cover and let it rest for about 30 minutes.
Divide the dough into 6-8 equal parts. Dust a little flour if needed to roll and press the dough.
Rub water over the rolled dough on both sides, sprinkle sesame seeds, kalonji seeds, and fnely chopped palak leaves now.
Place the rolled dough over a hot tawa with the side sprinkled on top facing up. Cover and cook for about a minute on medium low flame.
Now lift the tawa and turn it around on the flame so the top side of the naan is cooked over direct flame. This method ensures you get a charred smoky flavor naan just like the tandoor ones. Move the tawa around so you cook the naan all over the sides.
Once done remove from tawa and rub with ghee. Repeat with rest of the dough.
Serve naan hot with curd and pickle or any side dish of your choice.