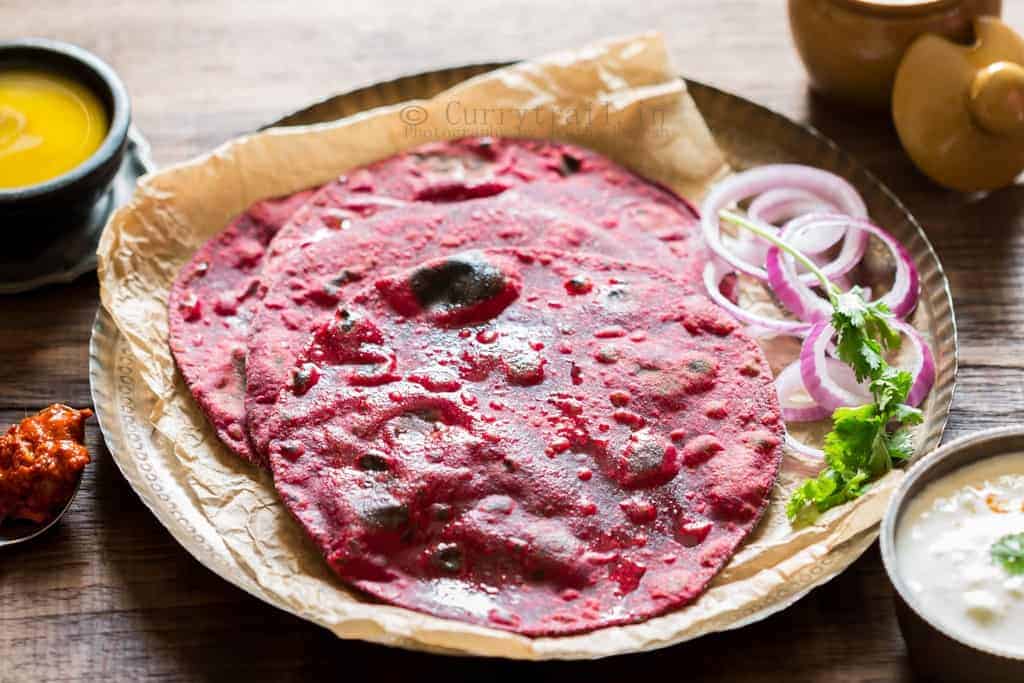 If you are a mom, you would know how difficult it is to make your kids eat vegetables. My daughter too picks all the vegetables and set them at the edges of the plate. She just doesn't hear me when I start talking about the benefits of vegetables. I started being a little strict and made a rule, what's on the plate have to be eaten and nobody will throw anything in the bin. This rule was applicable to Raj as well. Blame it on him, as he always used to set aside even onions and tomatoes from sambar or side dish. Kids obviously see him and started doing the same.
The days I made full South Indian meals with sambar, vegetable side dish, rasam, kids and hubby would take rice and clear sambar(without picking the vegetables from the sambar) and not even turn towards the side dish. And my brilliant husband would go for a serving of chips along with clear sambar rice. Watching him, kids too would demand for chips. I used to feel like a fool to cook all the vegetables and no one at home would touch it. At the end of the day, I would eat the entire bowl of vegetable stir fry that I made in the afternoon. That would be my dinner.
So I started to serve food to kids and hubby while they sat on the table. And made a rule, everything on the plate has to be eaten, no matter you like it or not! Things changed a bit then, folks at home started eating the vegetables, even if they didn't like it.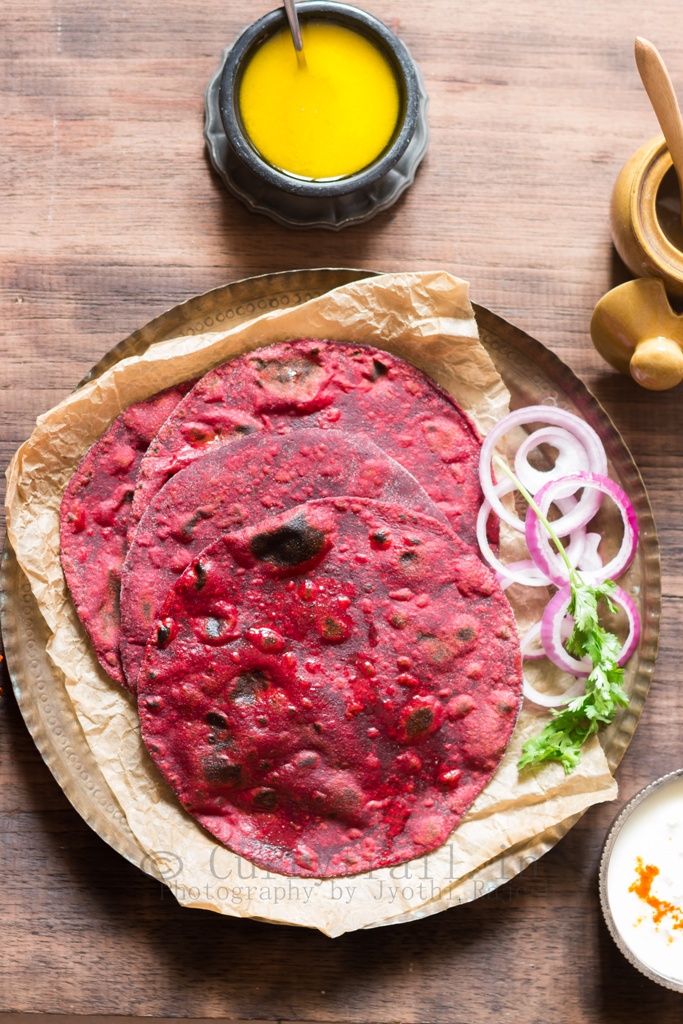 Sometimes I hide the vegetables in food. Like this beetroot paratha. There is goodness of beets and fiber from the whole wheat flour. The best way to include veggies in your fussy kids and husbands diet 😀 If you have fussy folks at home, you should make this whole wheat beetroot paratha.
Ingredients
2 cups whole wheat flour
2 small beetroots
1 teaspoon red chili powder
¼ teaspoon turmeric powder
1 teaspoon roasted cumin powder
Salt to taste
Water as required
Oil or ghee for cooking paratha
Method
Peel the skin of beetroots and chop them into small pieces. Add about 1 cup water to the beetroot and cook. Once beetroots are fully cooked, remove from flame(if there is any water just discard it or you can even drink it up ) In a blender add the cooked beetroot pieces and grind into thick and smooth puree, add very little water for grinding.
In a wide bowl add the beetroot puree, whole wheat flour, red chili powder, turmeric powder, roasted cumin powder and salt. Mix well and knead to make smooth soft non sticky dough. If you find the dough to be very sticky add little more flour and knead.
Cover and let the dough rest for about 15 minutes.
Knead once again and divide the dough into equal portions. Heat a iron skillet on medium stove.
Roll the dough portions into balls and flatten as thin as you prefer. Roll all the portions of the dough in the same process.
Place one rolled out beetroot parathaon the skillet. After few seconds, flip the paratha, and smear ghee on the side. Keep pressing the paratha and rotating it at the same time to cook on all sides. Flip the paratha and cook on the other side as well. You will notice brown spots around the parathas and it will be slightly crisp. Remove from heat and place on a platter or serve hot.
Serve these healthy whole wheat beetroot paratha with yogurt, pickle.