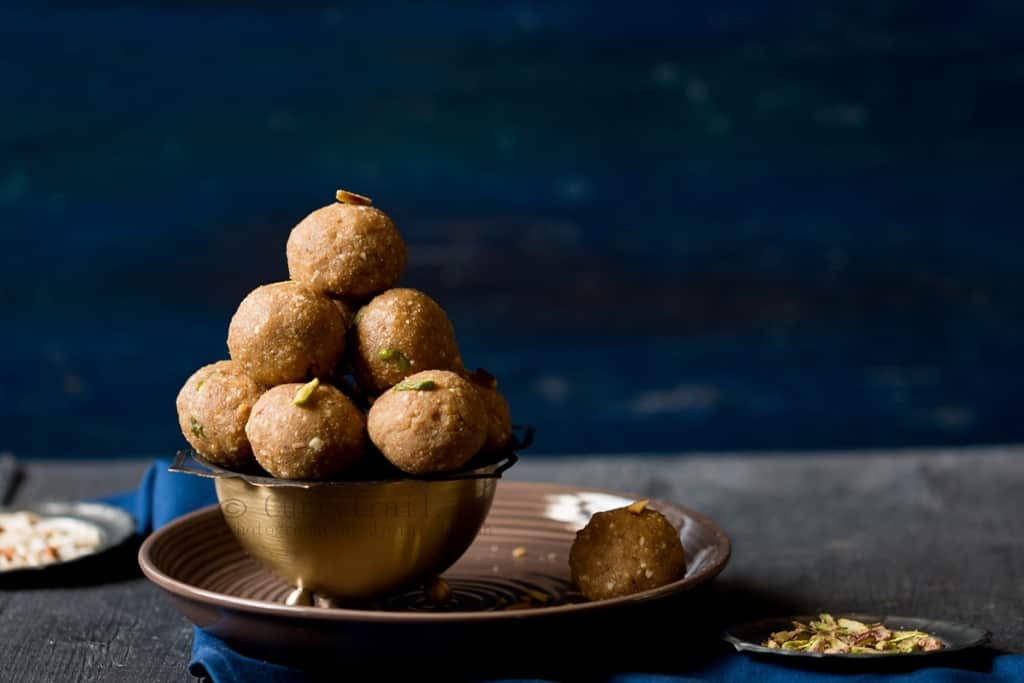 Sweets can be indulgent and healthy at the same time. That is the best part of some Indian sweets and whole wheat sonth ke Ladoo falls under that category.  Not just these whole wheat flour sonth ladoos tastes good, they are healthy too and give warmth to the body. Vivatta chakki atta, the premium atta base makes this ladoos pure and perfect. Made from dry ginger powder(sonth), whole wheat flour, mastic gum(gond), desi ghee(clarified butter), jaggery, nuts and dried coconut these ladoos are packed with flavors and nutrients. These ladoos are usually made and eaten during the winter season to provide warmth to the body. It is also believed that eating these ladoos gives relief from the joint pain one gets due to winter colds.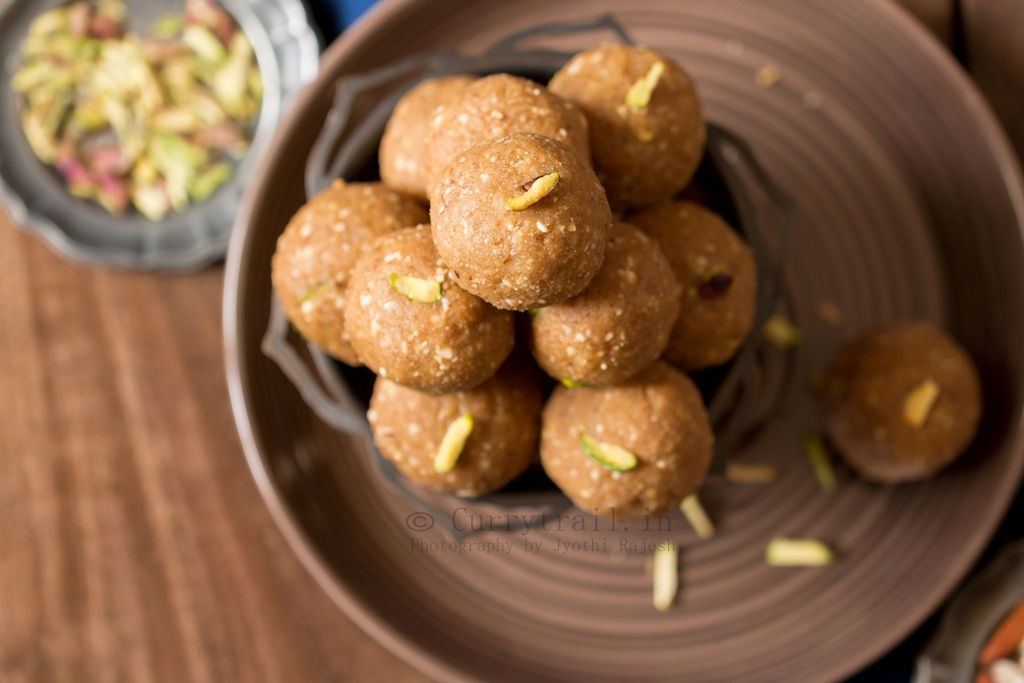 When a woman gives birth, she is given these ladoos which is believed to strengthen the weak body and help is lactation.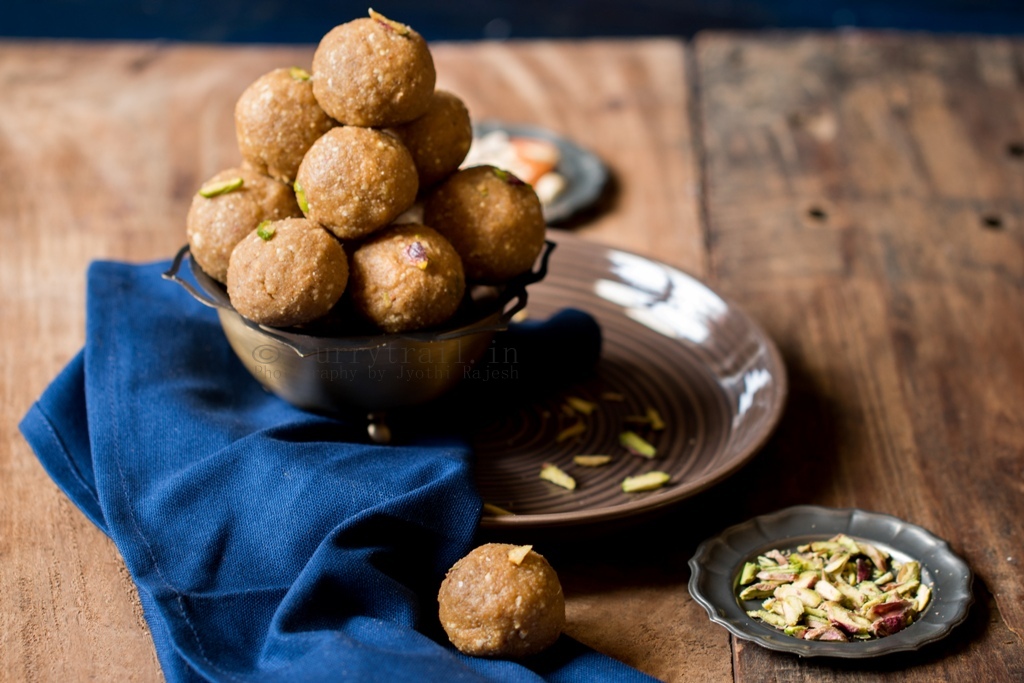 With the goodness of whole wheat flour, jaggery, and sonth(dry ginger powder) this ladoo is one healthy snack.
Ingredients
1 cup vivatta whole wheat flour
¼ cup sonth (dry ginger powder)
¾ cup jaggery
1/3 cup gond(mastic gum)
½ cup dry coconut, grated
½ cup nuts(I used a mix of almonds, cashews and pistachios)
1/3 cup desi ghee
Instructions
1.Heat  1 tablespoon ghee in a pan. Add gond and fry it on low flame until it puffs up and turns slightly brown in color. Remove from pan and transfer to a plate.
2. Add remaining ghee into the same pan. Roast vivatta whole wheat flour on low flame until a nice aroma from the flour is released and ghee separates from the flour. Remove into a wide bowl.
3. Add ginger powder and roast for about a minute or until the powder releases nice aroma. Remove into the same bowl having whole wheat flour.
4. Next dry roast grated dry coconut for a minute and then transfer into the same pan.
5. Add the broken jaggery pieces into the same pan and heat it until melted. Once fully melted filter it to remove any impurities. Pour the filtered jaggery syrup into the same bowl.
6. Grind almonds cashews into coarse powder. Chop pistachios. Add all the nuts into the bowl.
7. Crush roasted gond(mastic gum) into very small pieces. Add it to the bowl as well.
8. Mix all the ingredients well. Wait until heat reduces to bearable amount to touch. Make lemon sized balls and shape them into round shapes.
9. Store them in air tight container for about 3 to 4 months.