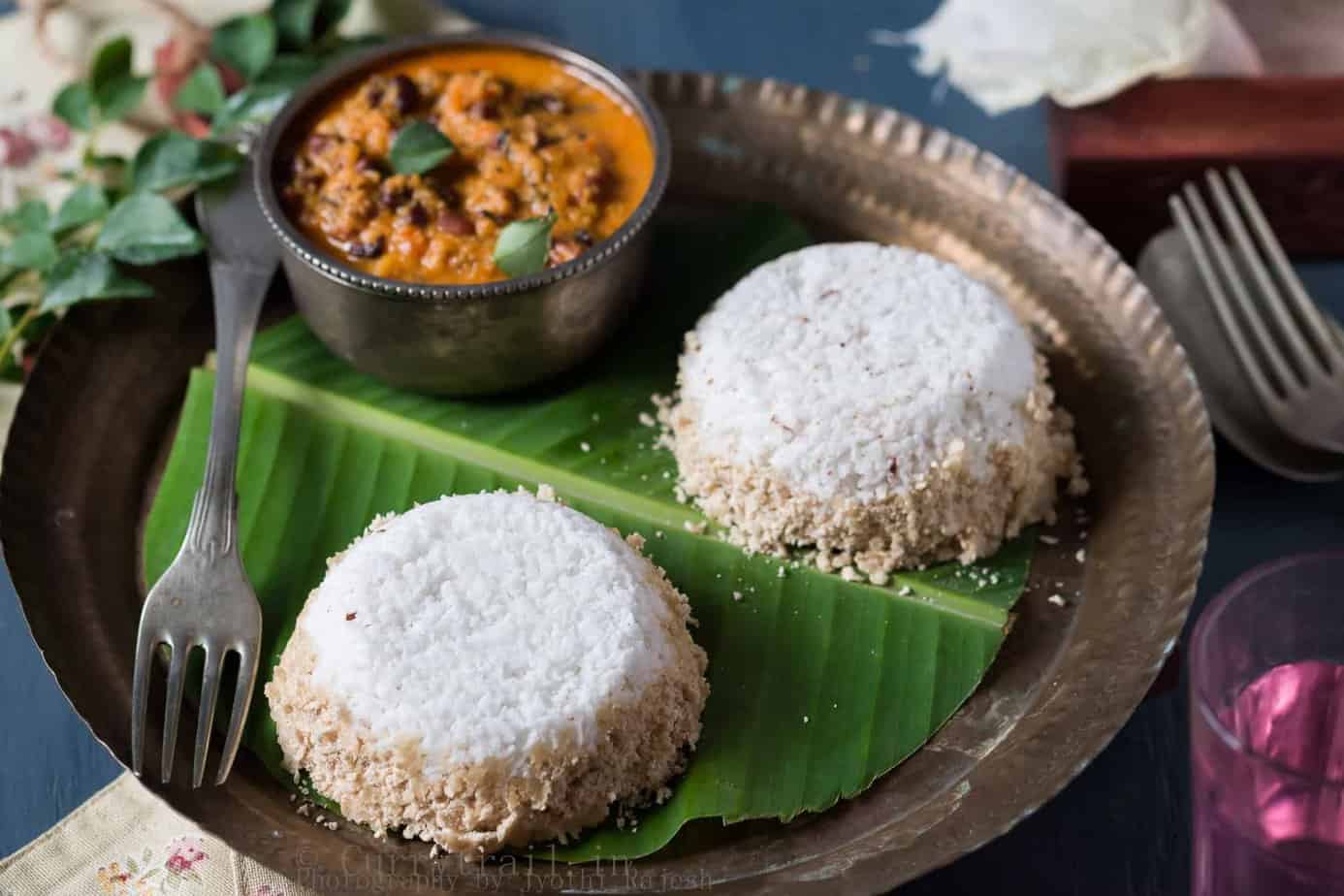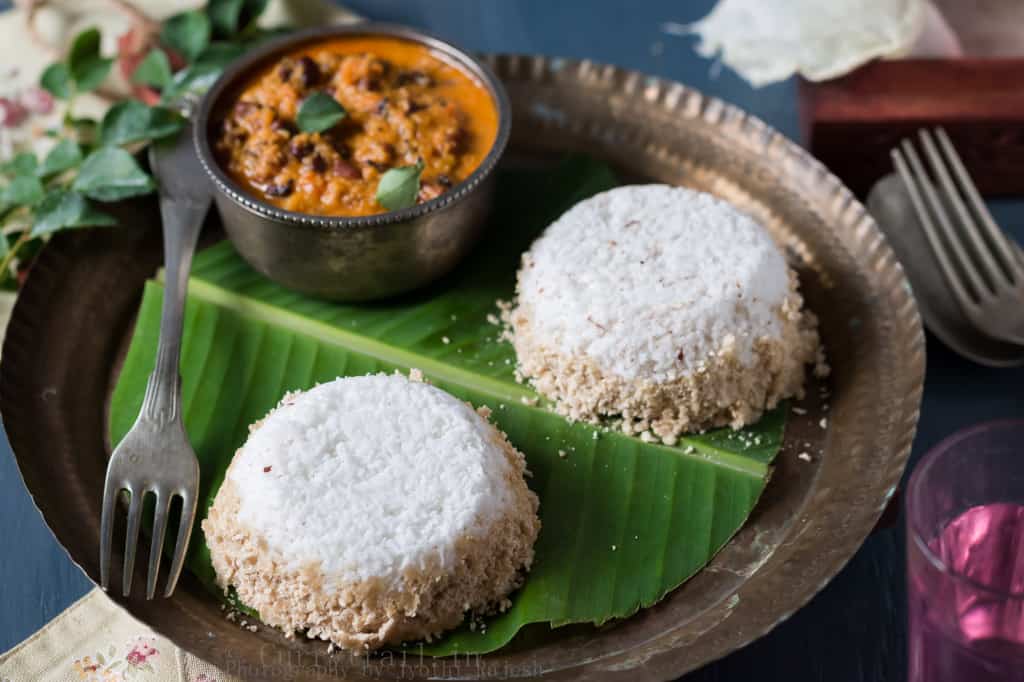 Puttu is unique to Kerala. It is one of the staple dish prepared for breakfast in many households on day to day basis. Being steamed and prepared without oil puts the 'puttu' in the list of healthy, non-fat dishes. There are many variations to this dish; some prepare it with Ragi that makes it very nutritious, diabetic friendly dish. Usually 'puttu' is prepared with rice powder. To make puttu a little more interesting, I have used Vivatta premium chakki atta to make wheat flour puttu. This 5 ingredient wheat flour puttu turns out super tasty and can be prepared in less than 30 minutes. Now doesn't that sound interesting enough to try this recipe? Go ahead give it a try.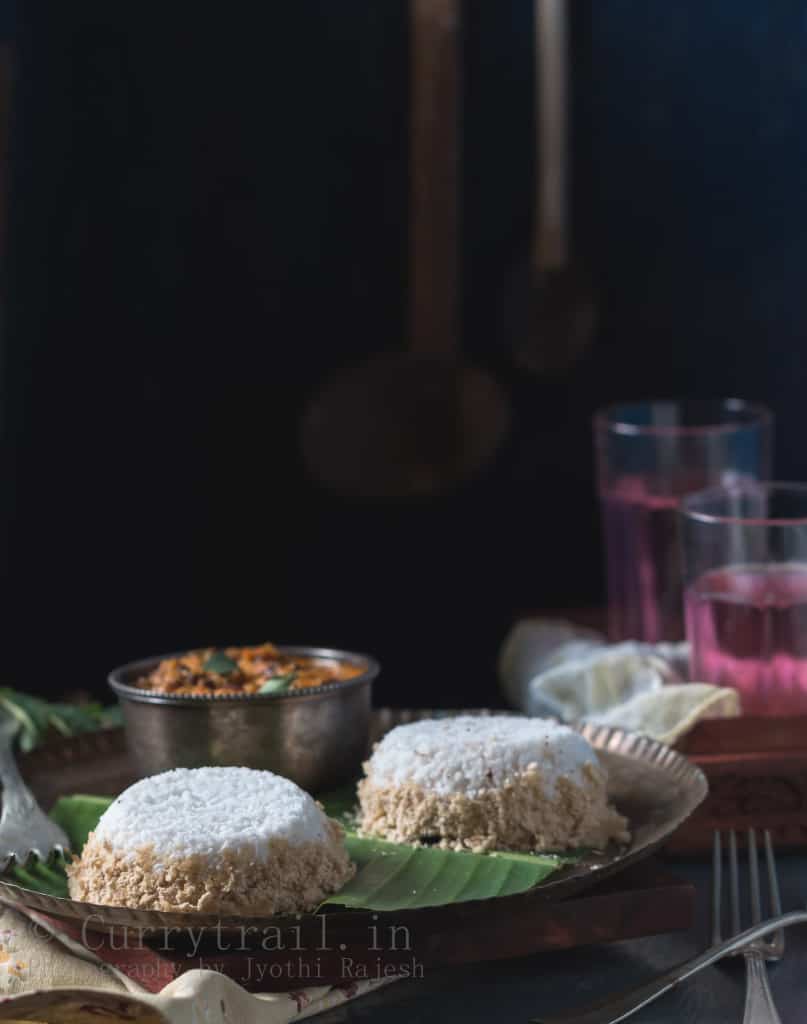 Ingredients
¾ cup Vivatta Chakki Atta
2 tablespoon boiled rice(Kerala rice)
¼ cup fresh grated coconut
Salt a bit
1 tablespoon sugar
Method
Dry roast Vivatta whole wheat flour on low flame until the flour releases nice aroma. Do not brown the flour.
Soak boiled rice in enough water for about 2 hours. Then drain all the water and grind the rice into powdery mixture. Once rice turns into powder add roasted Vivatta whole wheat flour and pulse for 20 seconds. Do not over blend it.
Remove the flour into a wide bowl. Add little salt, sugar, and 1 tablespoon of grated coconut to the flour mix.
Boil enough water in a pressure cooker(without the weight). In a puttu maker, add a thin layer of fresh grated coconut, top with wheat-rice flour mix. If you are using the long cylindrical puttu maker, add 2 to 3 layers of grated coconut and flour mix. Cover the puttu maker with lid.
Place the puttu maker on top of the cooker( sits on the hole where you put the weight). Steam for about 5 to minutes or until cooked. Once cooked, carefully slide it from the puttu maker and serve hot with kadala curry(channa curry) and banana.