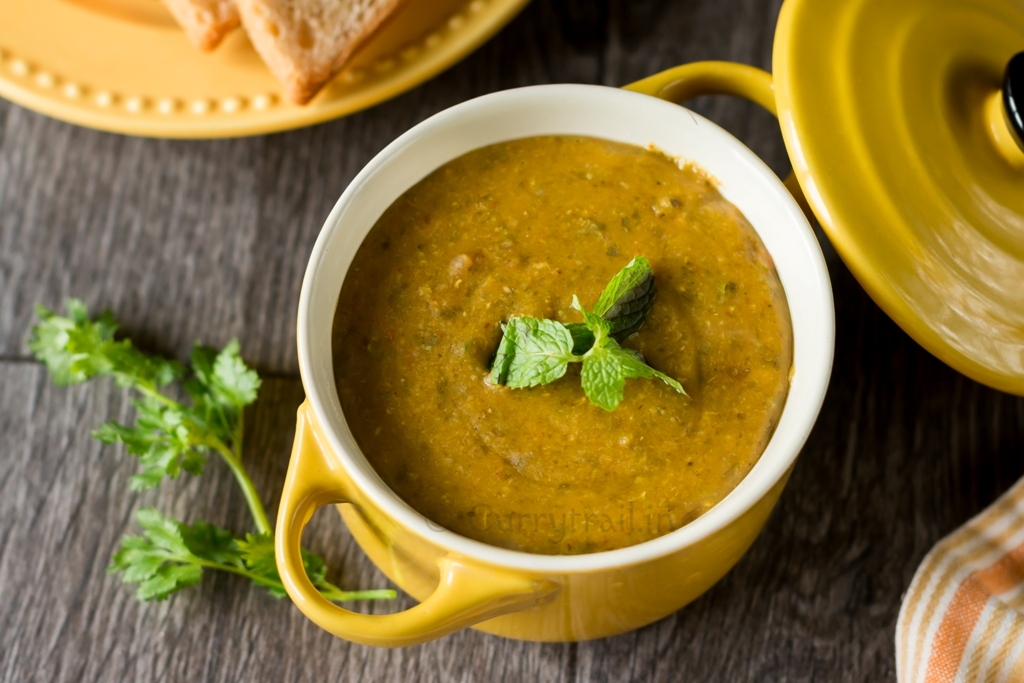 Parsi Cuisine refers to the traditional cuisine of the Parsis of India. Parsis are known for their love for good food, good music. Parsis are a small community of people who migrated to India from Persia(now Iran) around 8th century. Parsis settled down in western part of India and adopted it culture and food habits too. Parsi cuisine has a West Indian cuisine influence. They also retain their food flavors and techniques from ancient Persian cuisine.
One of most popular Parsi food is Dhansak. It's traditionally meat and vegetables cooked in lentils. A very flavorful special masala called the dhansak masala makes this dish special and unique. Though Parsi's are enthusiastic non vegetarians, they have some delicious vegetarian recipes too.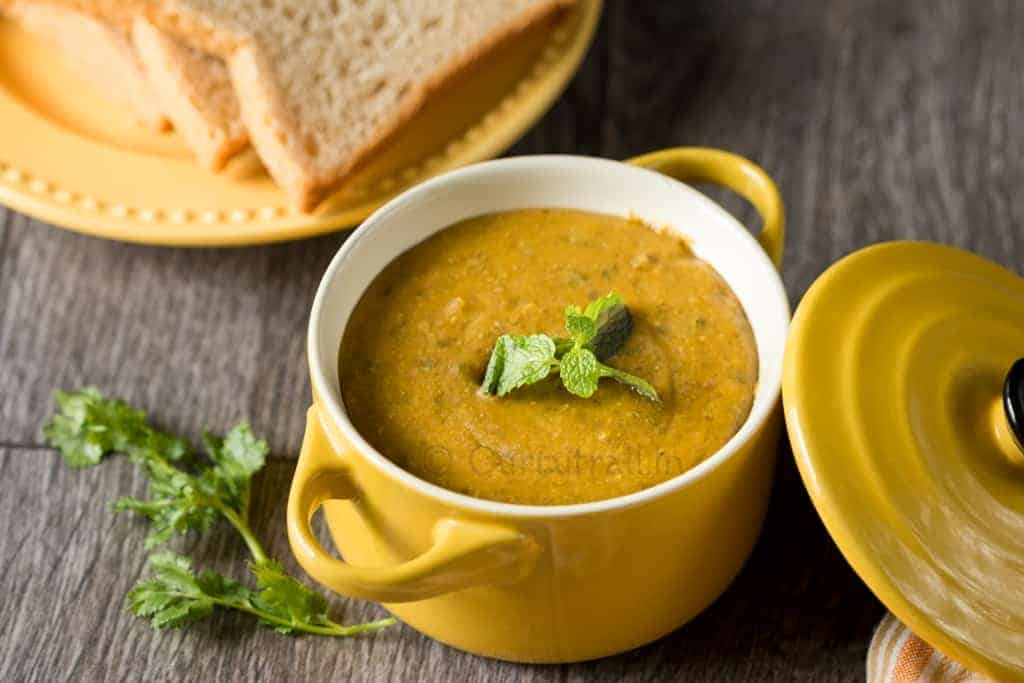 If you are pure vegetarian and love Parsis cuisine, this flavorful and most delicious vegetable dhansak is what you should be cooking. Loaded with vegetables and fenugreek leaves along with 3 types of dal, this dhansak is full of nutrients, packed with proteins and all the vitamins you need. Dhansak is best accompanied with brown rice. I served with bread and I must say the combination was very good too.
Recipe source-Sanjeev Kapoor's Khana Khazana
Ingredients
½ cup tuvar dal
½ cup yellow moong dal
½ cup channa dal
1 big bunch of methi leaves(fenugreek leaves)
1 bunch mint leaves
2 green chilies
2 brinjal
1 cup yellow pumpkin
2 turnips
1 teaspoon turmeric powder
2 onions (divided)
2 tomatoes
2 teaspoon oil or ghee
1 tablespoon lime juice
Salt to taste
Water as required
For dhansak masala paste
1 tablespoon ginger-garlic paste
2 green chilies
1 ½ teaspoon pepper corns
1 ½ teaspoon cumin seeds
5 cloves
1 inch cinnamon sticks
1 tablespoon coriander seeds
Instructions
To make dhansak masala – Grind all the ingredients mentioned under the list with little water into a paste. Keep aside.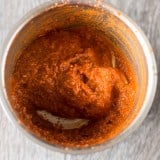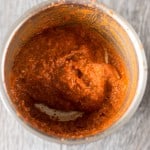 Wash and roughly chop all the vegetables. Pick fenugreek leaves and wash them. Soak all the 3 dals separately for about 30 minutes.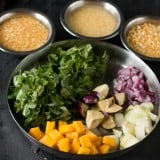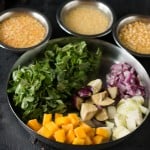 Put all three dals, vegetables, fenugreek leaves and mint leaves along with 1 onion (sliced) 1 green chili and 1 teaspoon of turmeric powder in a pressure cooker. Pressures cook this for 3 to 4 whistles.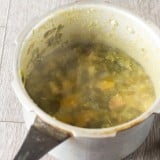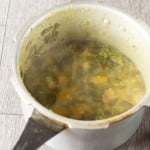 Once the pressure settles down, open the lid of the pressure cooker and mash all the ingredients until it turns smooth(Alternate to mashing it is grinding it into a smooth mixture by pulsing it for few seconds)
In a deep bottom pan, heat oil or ghee. Add onions and sauté until it turns soft. Next add chopped tomatoes and cook till tomatoes turns soft and releases it's juices.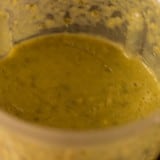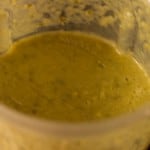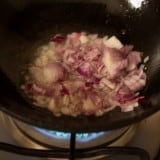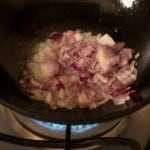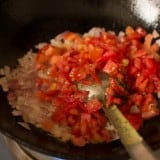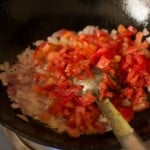 Now add the spice powder mix well. Then add dhansak masala paste and cook until the raw smell of the paste is gone.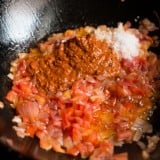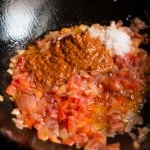 Pour the dal vegetable mashed mixture and cook on low flame. Let it boil for 10 to 20 minutes on low flame.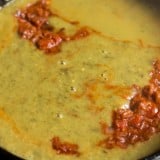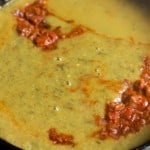 Turn off the flames, add 1 tablespoon of lime juice. Add chopped coriander leaves for garnish. Vegetable dhansak is ready.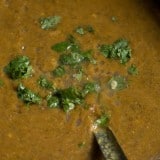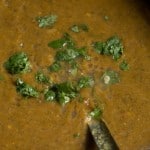 Serve piping hot dhansak with brown rice and salad. BLISSFUL