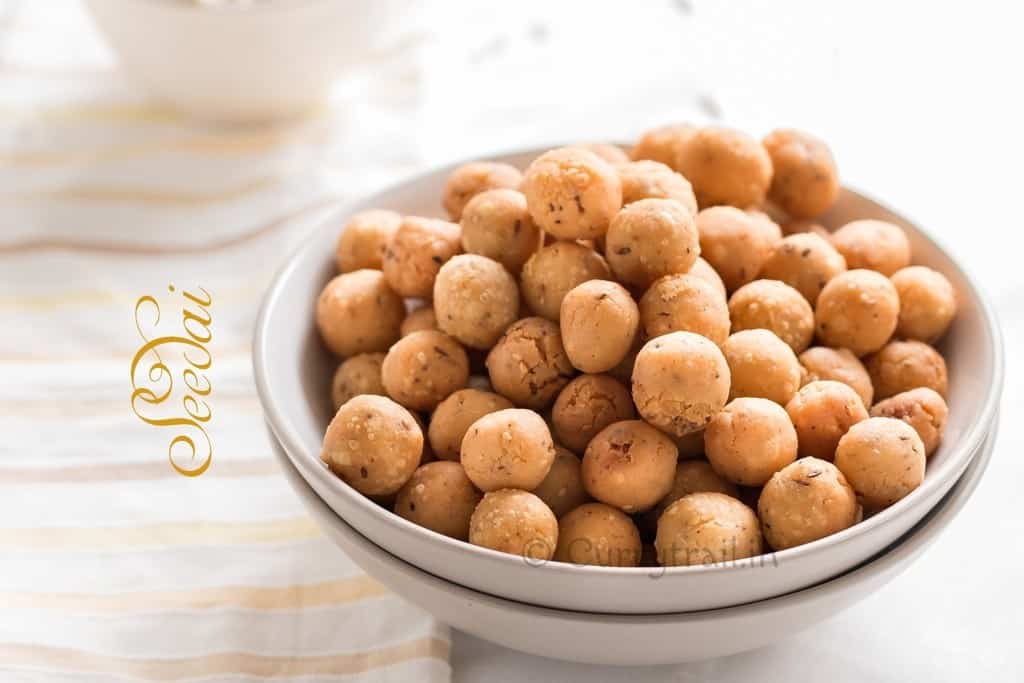 Seedai is one of the main dish or snack for Jammashtami.One of the main traditional Indian dish. Uppu seedai literally translates to salted crunchy nibbles that is made of rice flour and urad flour and deep fried.
Making seedai is always a huge challenge. The fear of seedai bursting and seedai turning out very hard is something everyone fears.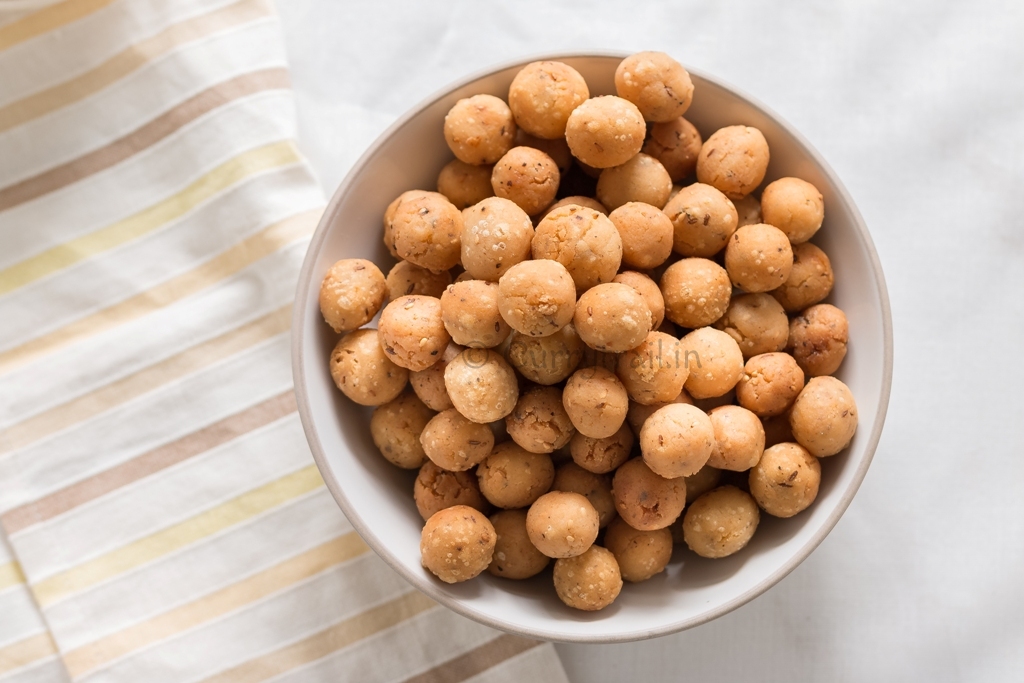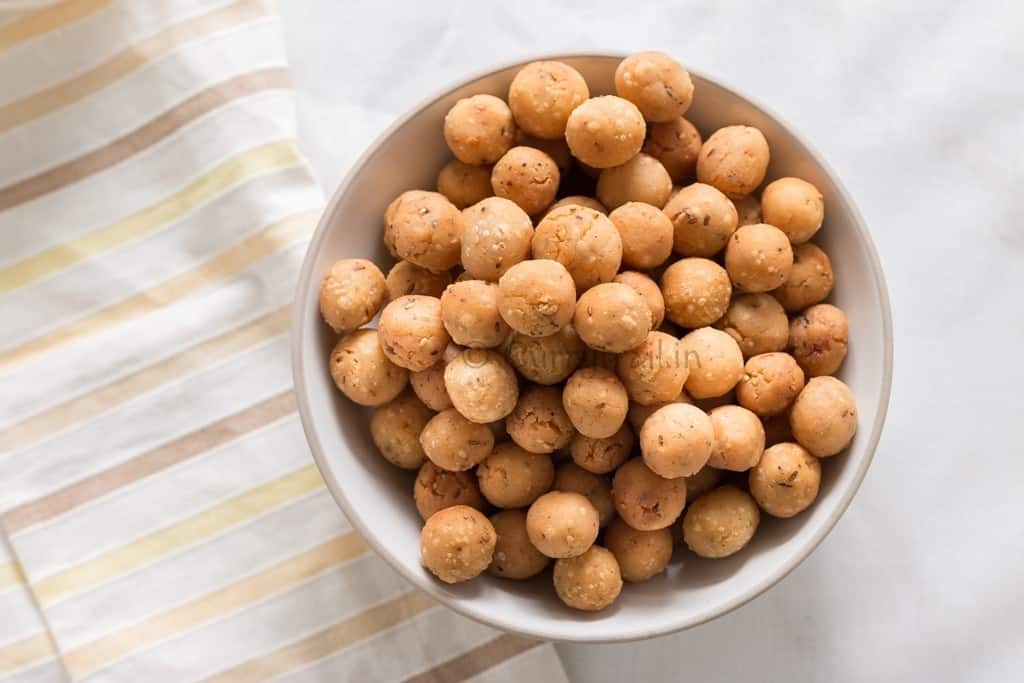 My mom makes seedai without any problem. She has those few tricks that every mother knows to make successful seedai.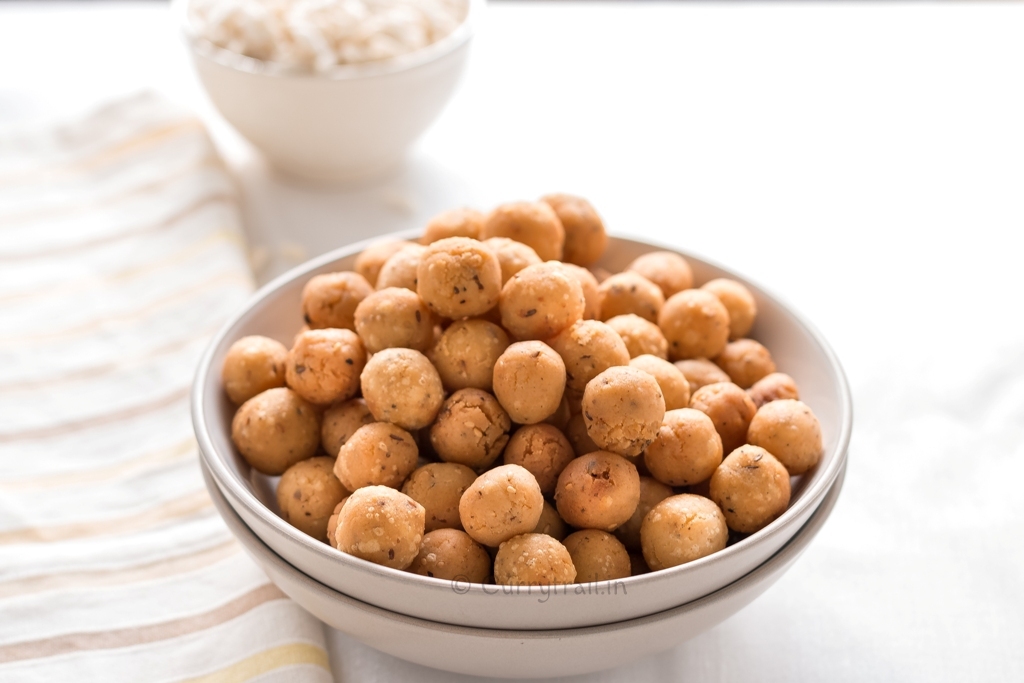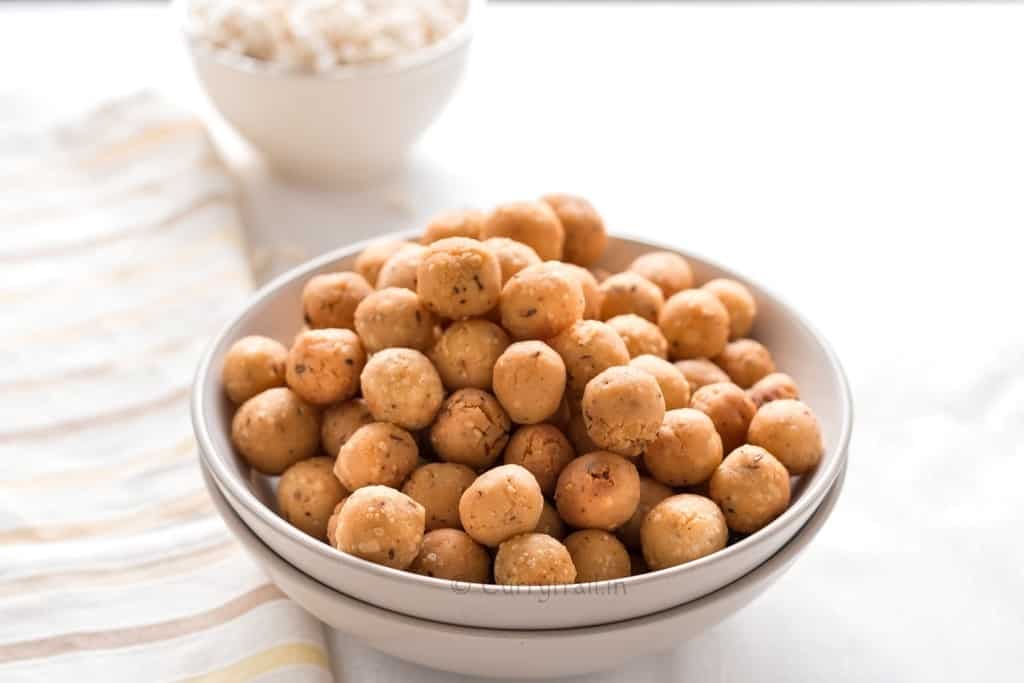 Most important tips are – do not make the seedai dough very loose or watery, this will cause the seedai to burst. While adding water to make the dough add in very small quantities and make a dough that is soft, stiff and pilable.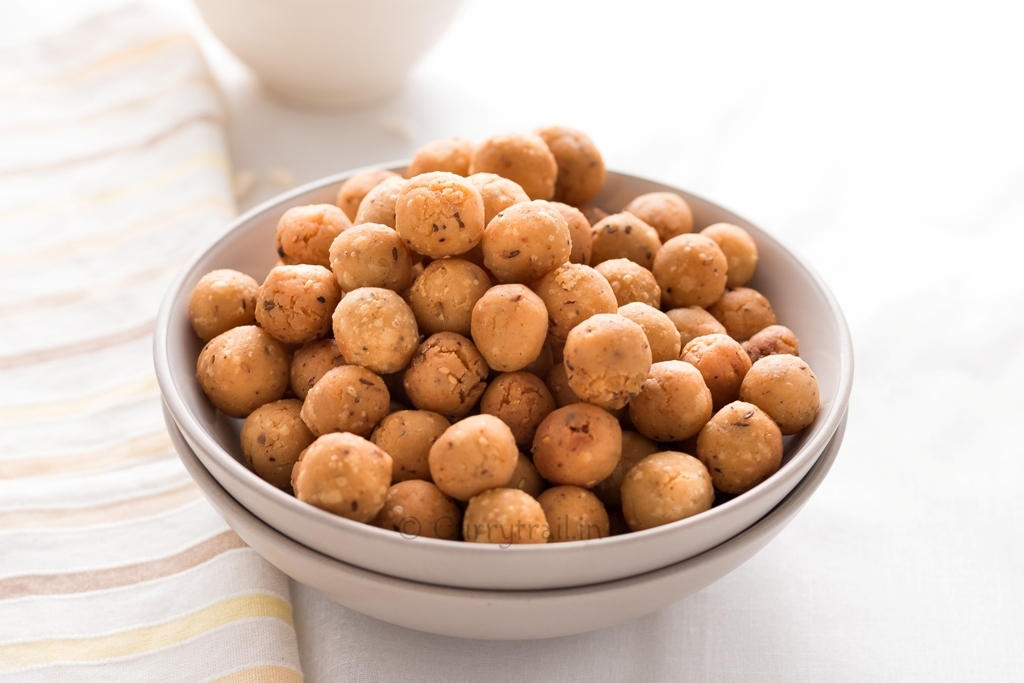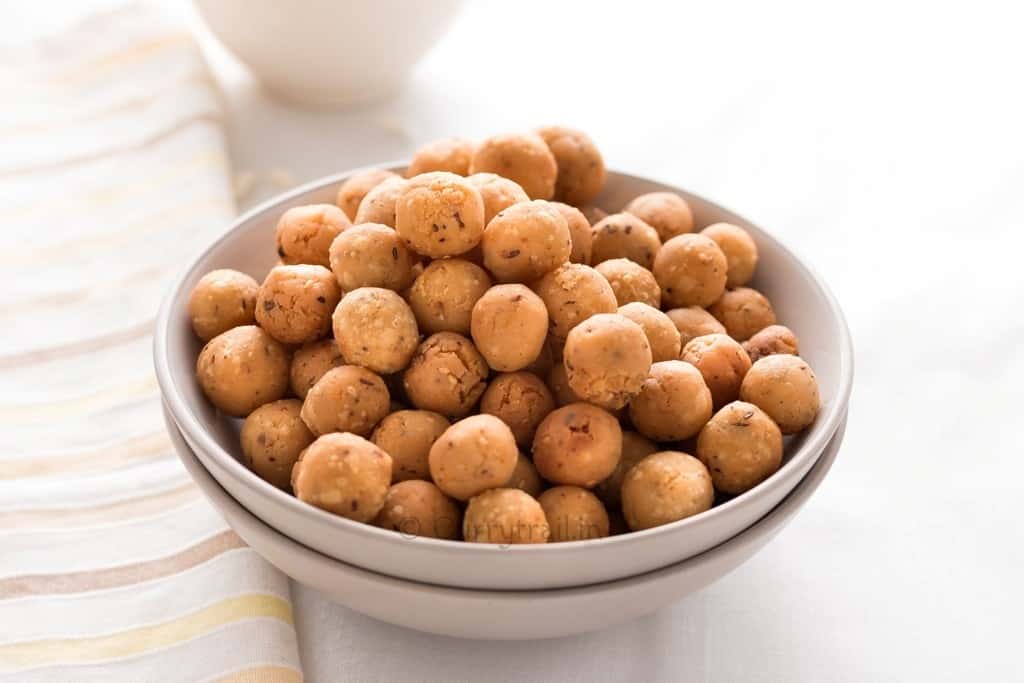 The other tip is while shaping seedai roll the dough without pressing it too much, if you press hard the seedai will turn hard. After rolling all the dough let the seedai balls rest on kitchen towel or paper for 15 minutes so any moisture content is removed from the balls and prevent the seedai from bursting while frying.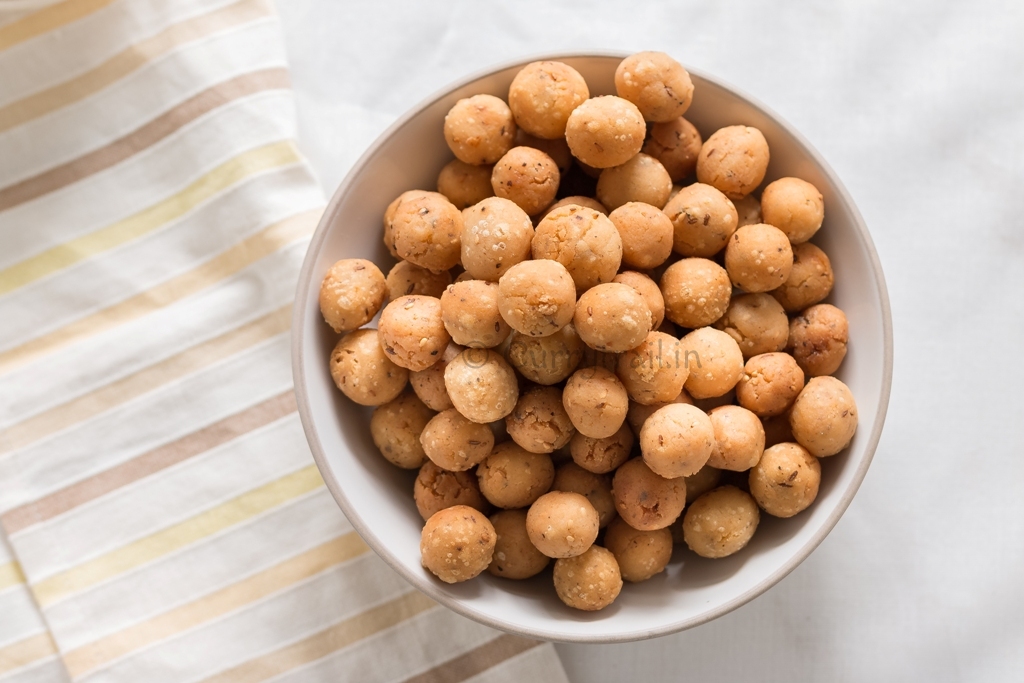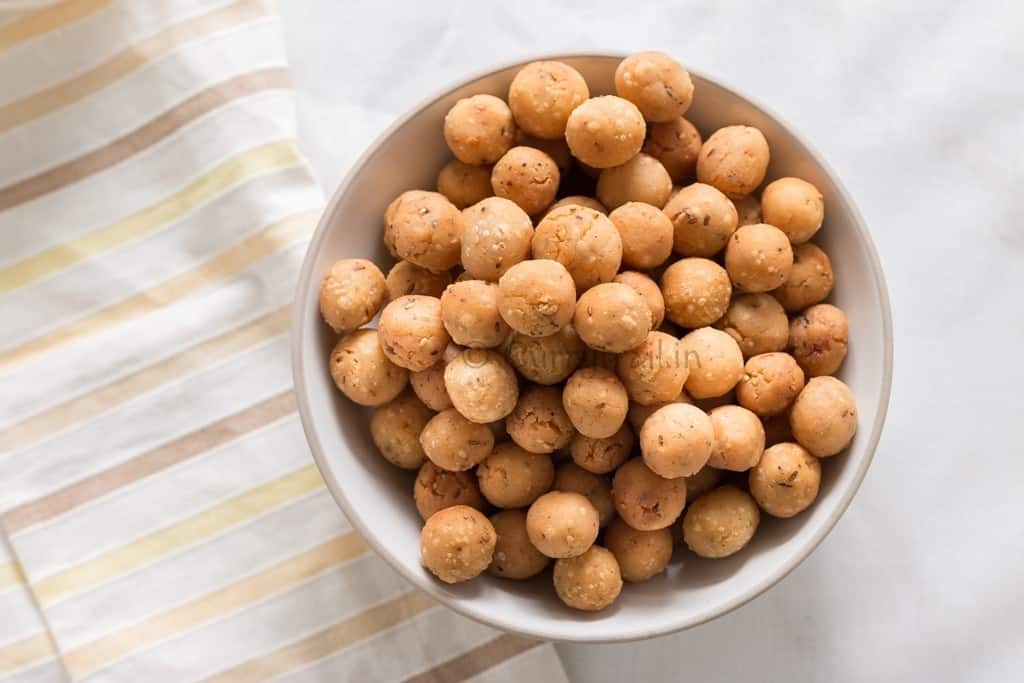 There is another trick to making seedai, while the balls a resting, prick a very tiny hole in the seedai balls, this will ensure that they dont burst. Follow all this tips and tricks and you will have a successful attempt in making seedai, just like our moms! 😀
Here's a simple seedai recipe-
Ingredients:-
Rice flour – 1 cup
Urad dal flour – 3 tablespoons
Salt – to taste
Sesame seeds – 1 ½ tspn
Crushed Cumin seeds – 1 ½ tspn
Crushed pepper – 1 ½ tspn
Softened butter – 2 tbspn
Water as required
Oil for deep frying
Instructions:-
1. It's always better to use home made rice and urad dal flour. To make rice flour at home, soak raw rice for 2-3 hours in water, then drain it and spread it on a clean cotton cloth and dry it completely and then ground into fine powder in a mill. Mom ALWAYS makes rice flour at home. I use store bought flour when i'm pressed of time 🙁 I wish I can make at home all the time.
2. Grind urad dal in a blender into fine powder. Pass it through a sieve 3-4 times. We have to ensure the flour is absolutely fine and no particles are in it.
3. Similarly sieve rice flour 3-4 times if it's store bought or home made.
4. Dry roast rice flour and urad dal flour seperately in a pan on low heat. Do not change the color of the flour.
5. Now in a bowl add dry roasted flour, crushed cumin seeds, pepper, sesame seeds and softened butter. Mix well until all ingredients are combined.
6. Now add water 1 teaspoon at a time and start mixing the dough. You want to make a soft stiff pilable dough. Do not make it too watery.
7. Pinch a small portion of dough, roll into balls lightly and rest it on kitchen towel for about 15 minutes. Repeat for rest of the dough.
8. Heat oil in a deep bottom pan. To hot oil add the seedai balls and deep fry until they are golden brown. Remove from heat and place it on kitchen towel to drain excess oil.
9.Once completely cooled, store in air tight container. These stays good for couple of weeks, but I doubt that it will last that long. Once you start eating it, you wont be able to stop. These are seriously addictive! 😀
Serve it as neivadyam/prasad for Sri Krishna on Gokulastami/Janmastami. 😀