Chilled thick yogurt based refreshing summer drink made the traditional way by hand churning.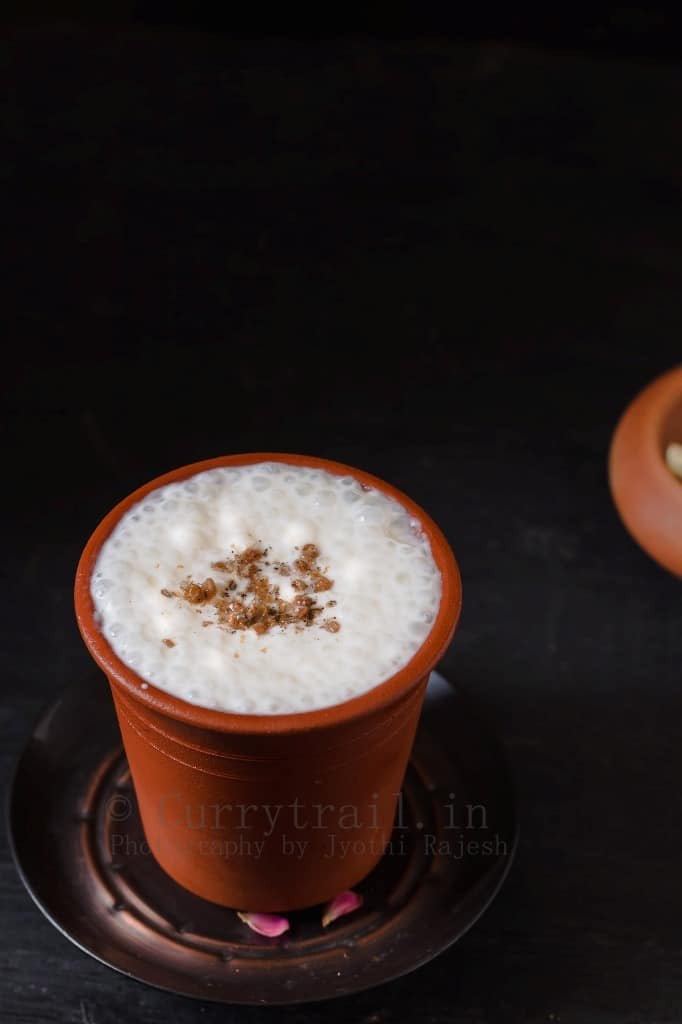 Some dishes don't require any introduction or a recipe and lassi is one such dish. This yogurt based drink can be sweet, or can be savory depending on your mood. It's thick, creamy and very refreshing. What this drink guarantees is "it will quench your thirst and refresh you during the hot summer days".
A drink that originated in Punjab is best enjoyed when served chilled on a hot summer day. Lassis are intended to calm taste buds during a spicy meal. The basic 2 variations of lassis are 'salt lassi' which is a savory version and 'sweet lassi' which is mostly made by adding sugar/honey or fruits.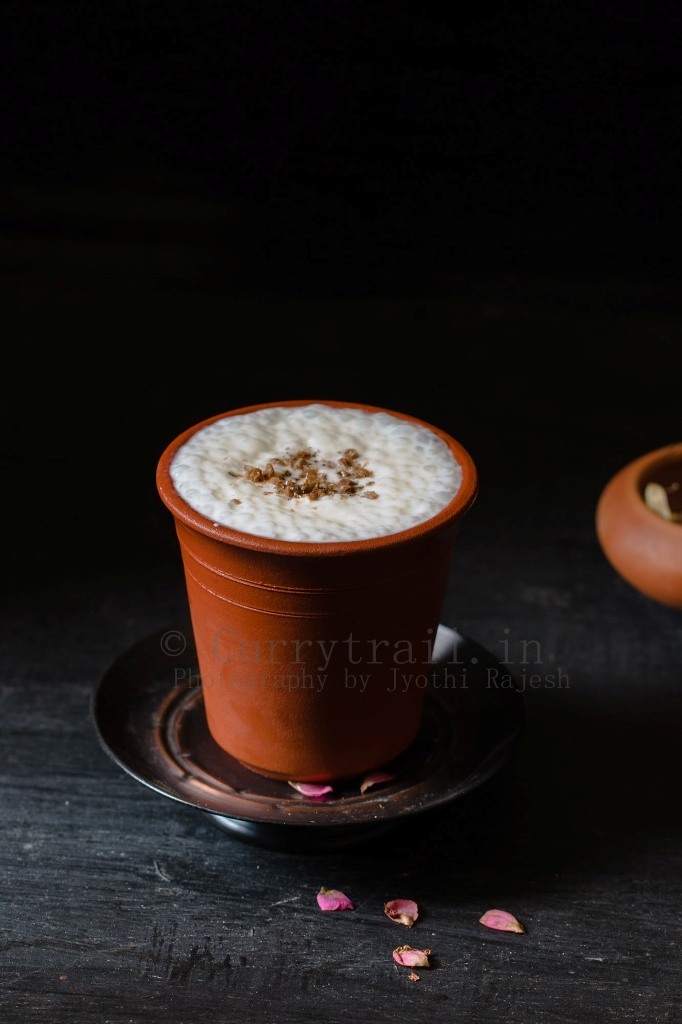 But now there are a zillion varieties of lassi recipes. Some are made by adding fruits in it called fruit lassi, some are mixed with chocolate for chocolate lassi. In North India, some shops specialize in lassis and they sell varieties of lassis. The best part of these shops is that they serve chilled lassi topped with malai(or cream) on top and it is served in earthen pots. Those are the best lassi one would ever taste.
Today I'm presenting to you the simplest lassi, sweet lassi made the traditional way, by hand churning. Thick yogurt is churned with the wooden churner until frothy. Then it is flavored by adding sugar, cardamom powder and a dash of rose water. Churn again until frothy and serve chilled. The best summer drink one can have, with the goodness of yogurt.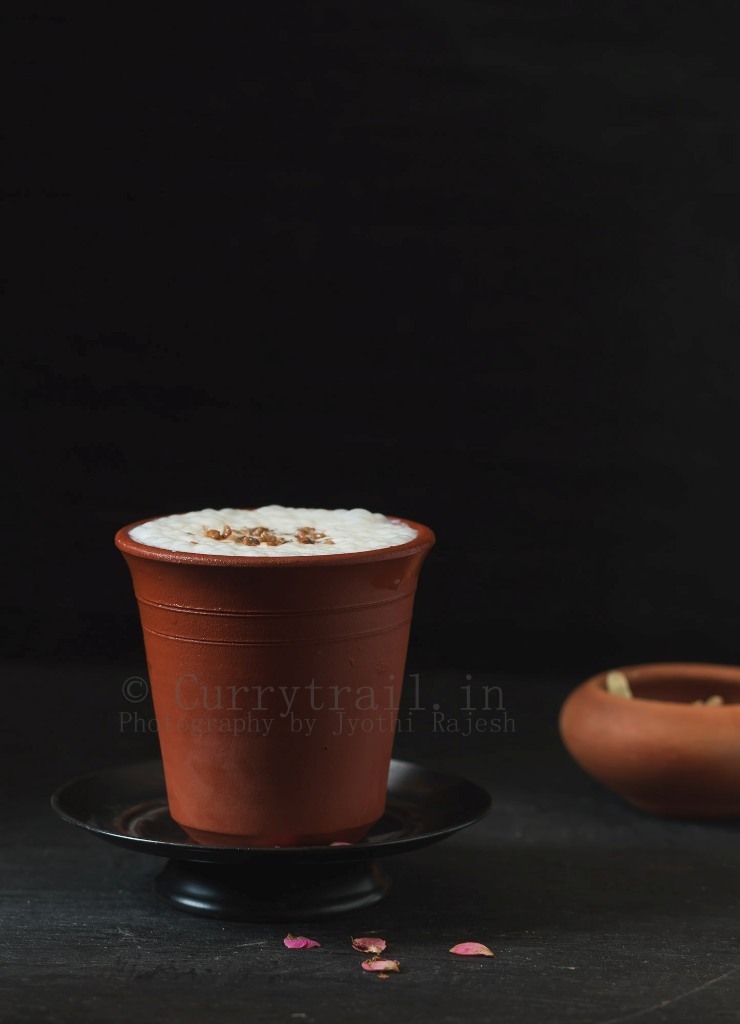 Ingredients
2 cups chilled thick yogurt
100 ml chilled milk
2 tablespoon sugar (or you could use honey)
½ teaspoon cardamom powder
¼ teaspoon rose water
Method
Make sure you use thick yogurt and it has to be chilled. Churn the yogurt with wooden churner(whisk) until frothy.
Now add sugar, chilled milk, cardamom powder, rose water and churn again until frothy.
Pour into serving glasses and serve immediately.
You can garnish the lassi with a pinch of cardamom powder.