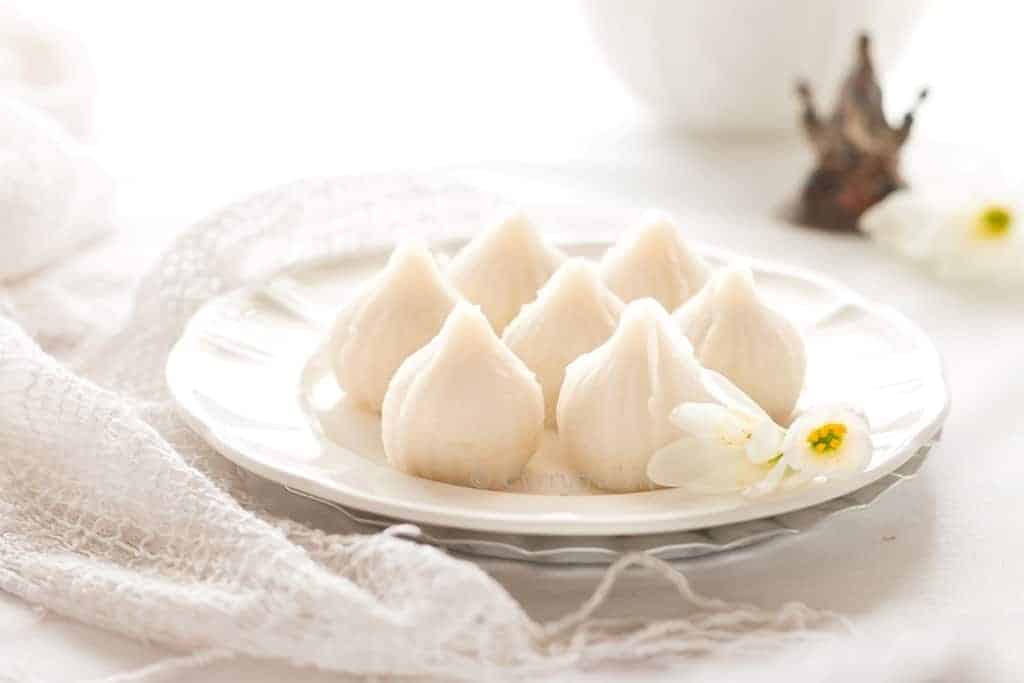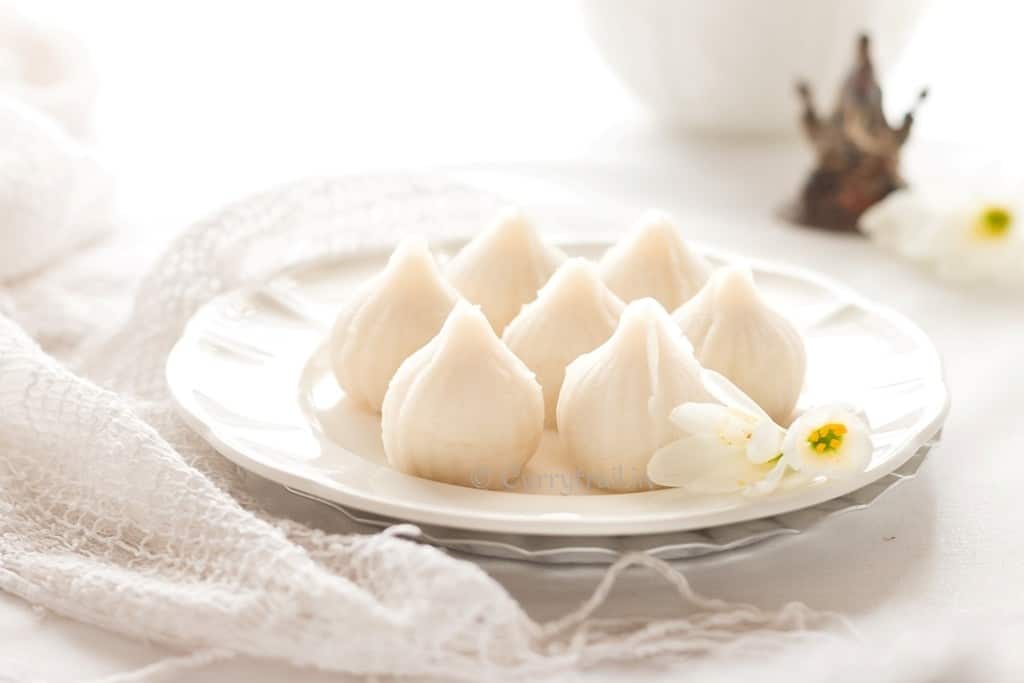 The most staple dish for Vinayakar Chathurti is kozhukattai/modak and sundal. We make these 2 every year and offer to Lord Ganesha. I make 2 types of kozhukattai, sweet and savory version. Savory version is specifically for me, as i'm not a huge fan of sweets. 😀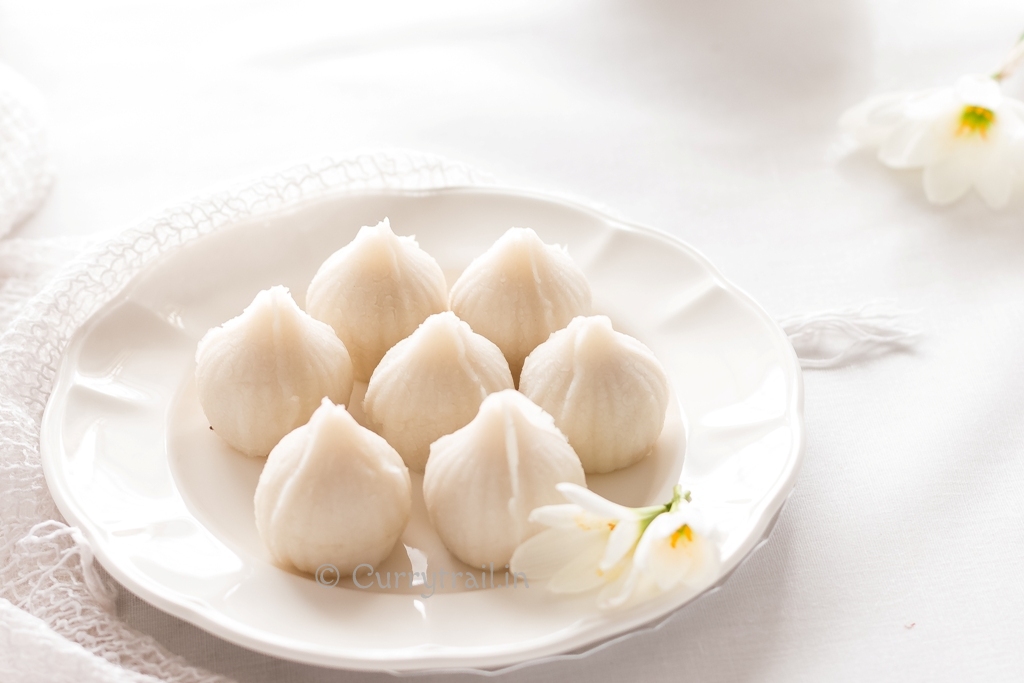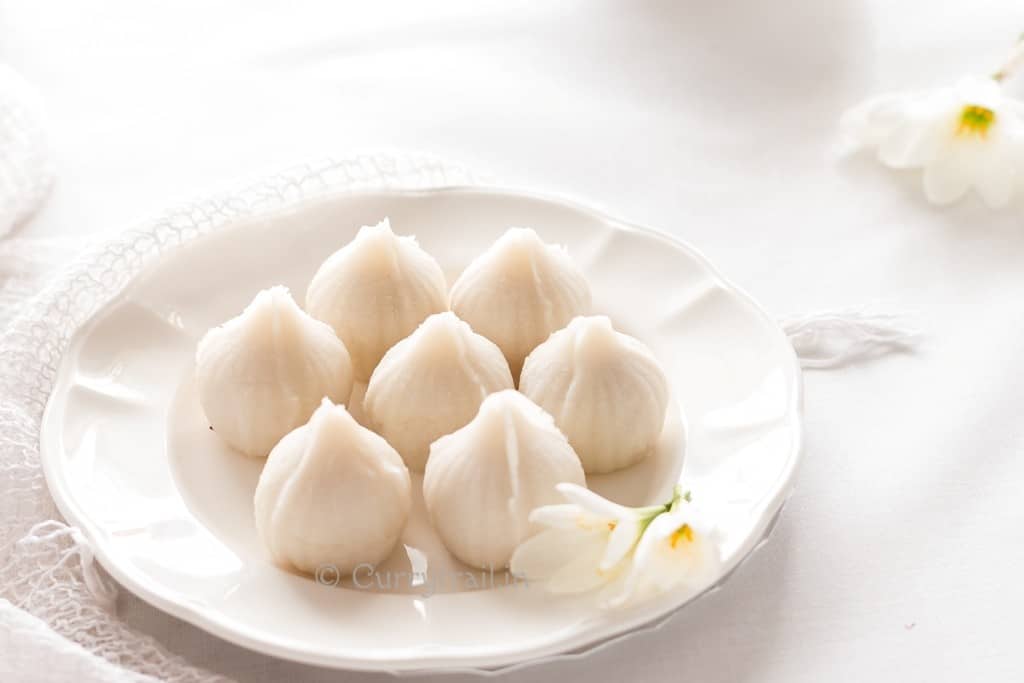 This is sweet kozhukattai which is a traditional recipe. Mom makes it every single time just like these. I do like to taste one or two of these sweet versions as well, the my mom makes it a tiny bit less sweeter so I don't get that "sweet attack" after eating them 😛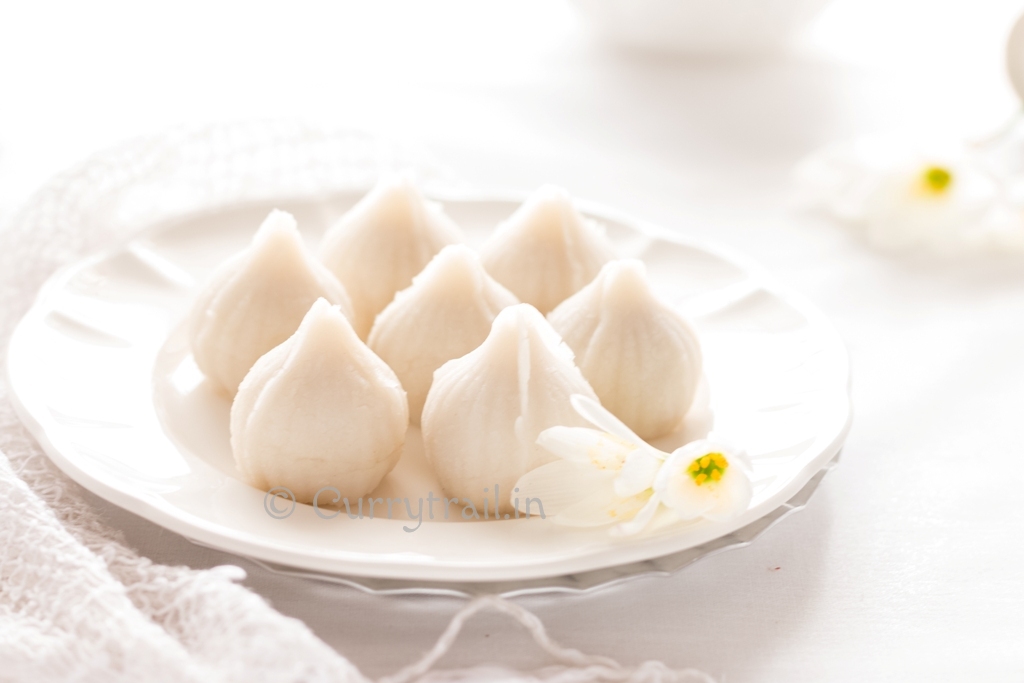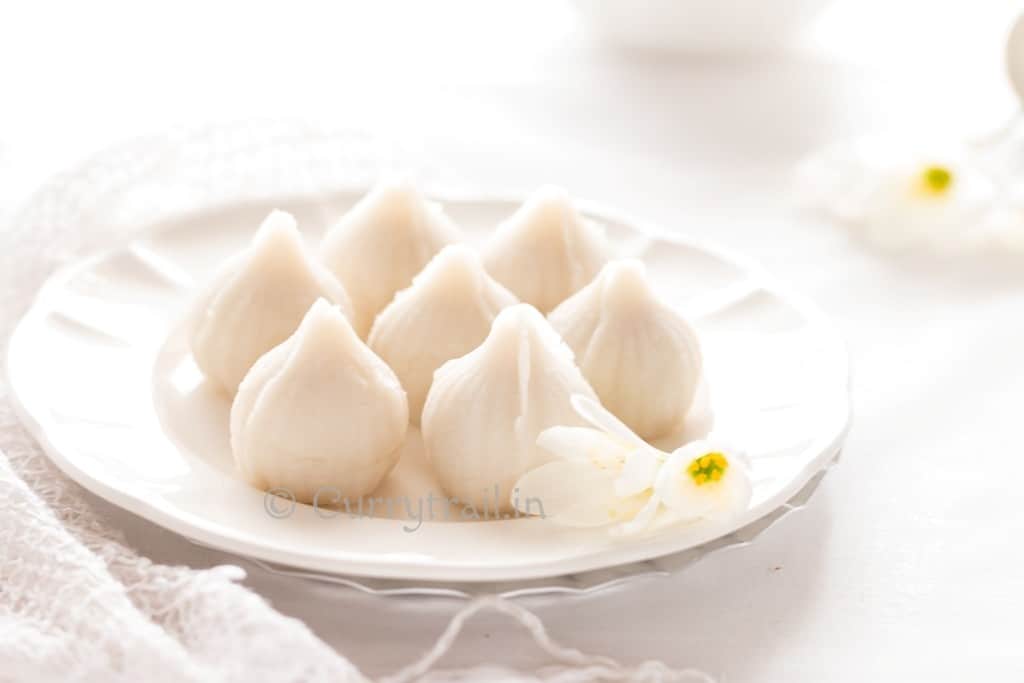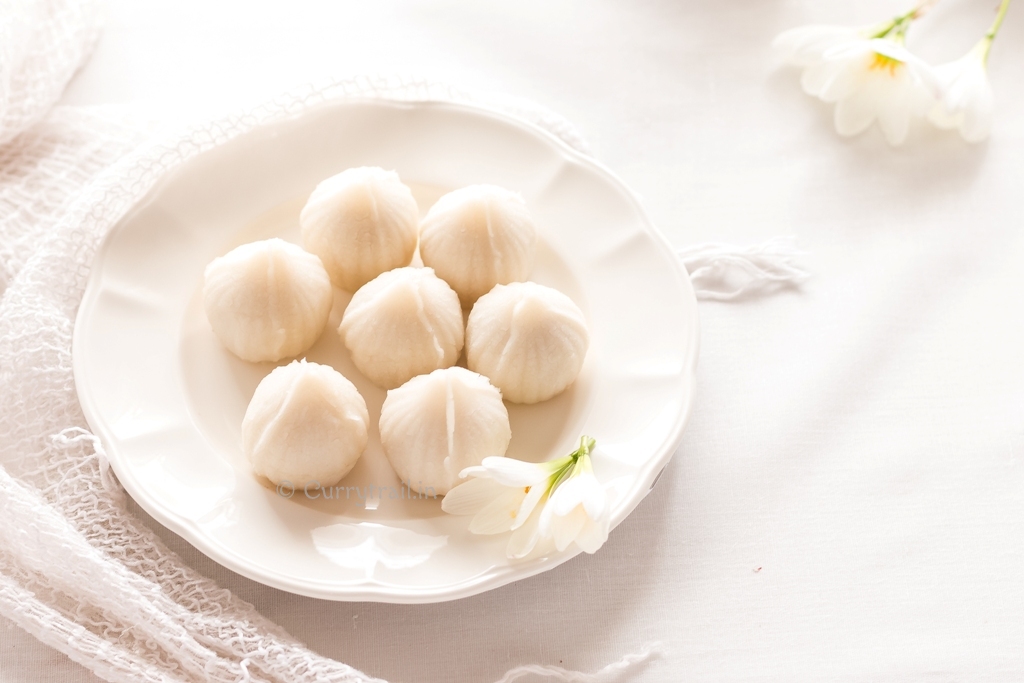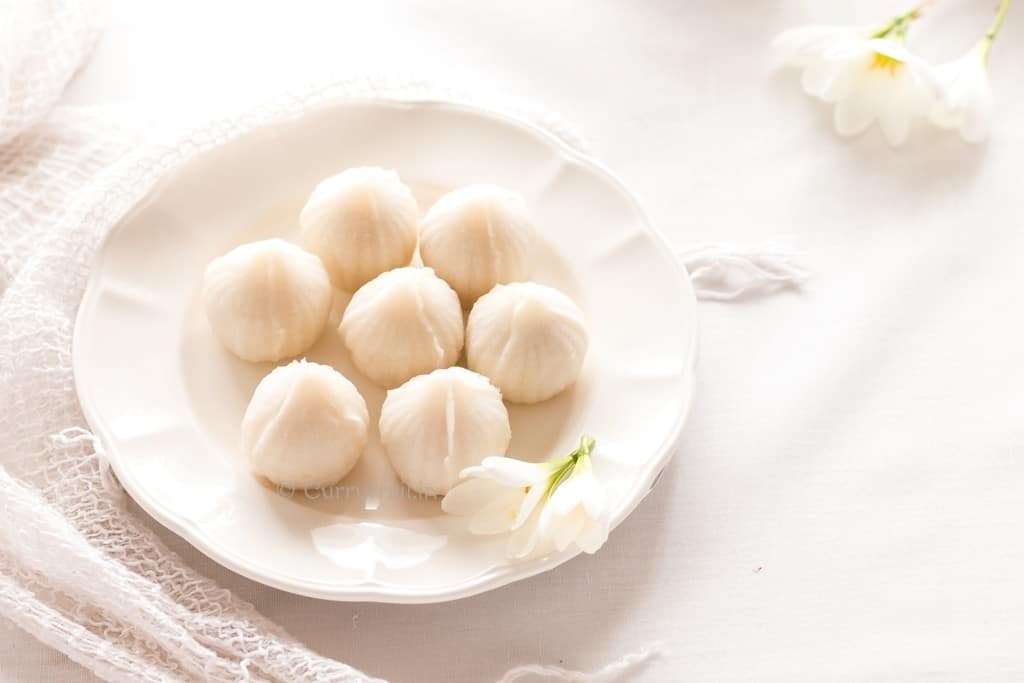 Adding fresh grated coconut makes this kohukattai even more delicious along with jaggery and channa dal. I always wonder why do we make kozhukattai only during the Ganesha chathurti festival why not regularly!? I make a decision during the festival that I will make it more often, but end up making only for Ganesha Chathurthi!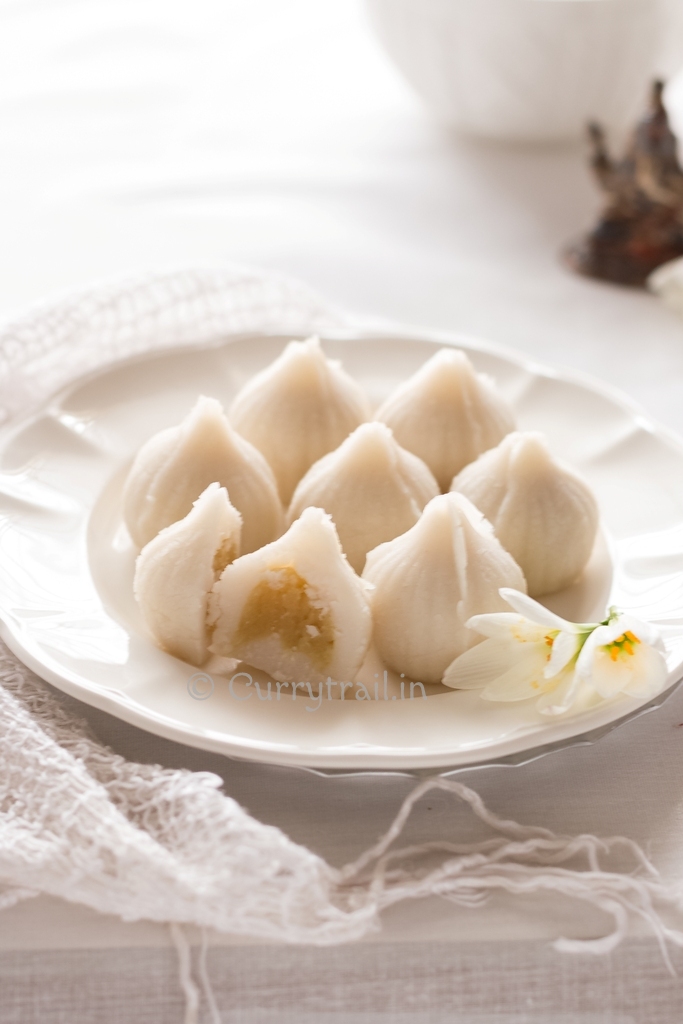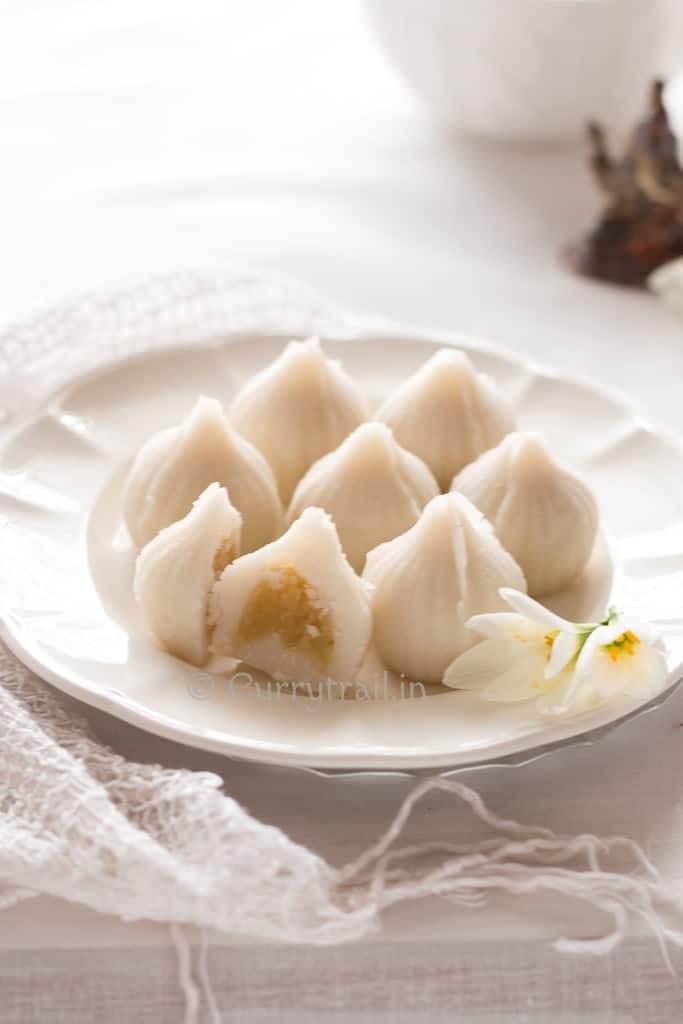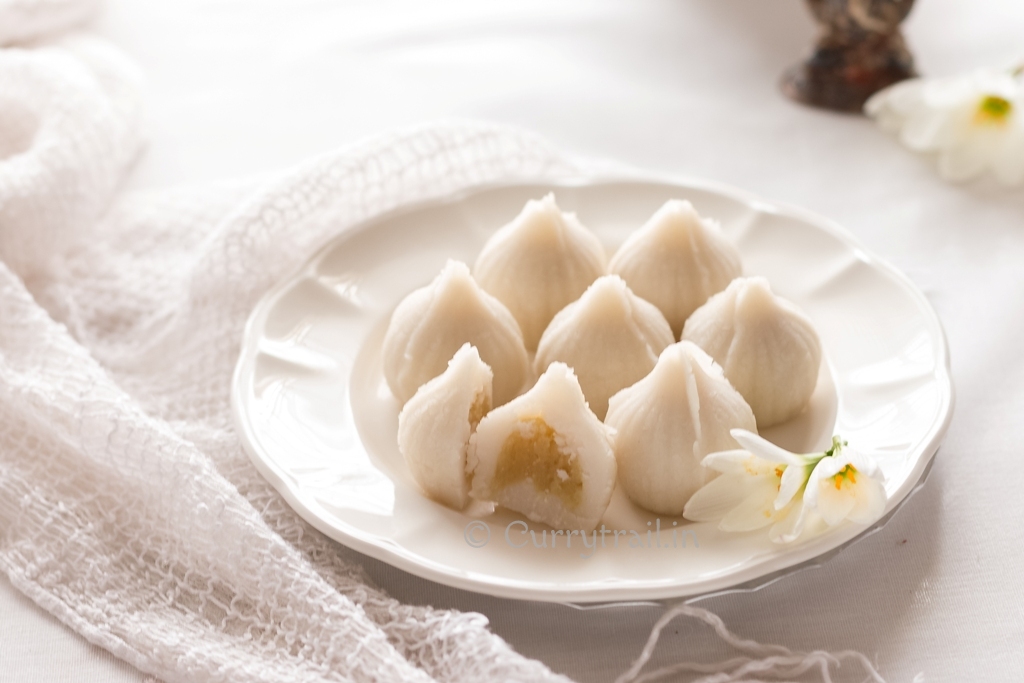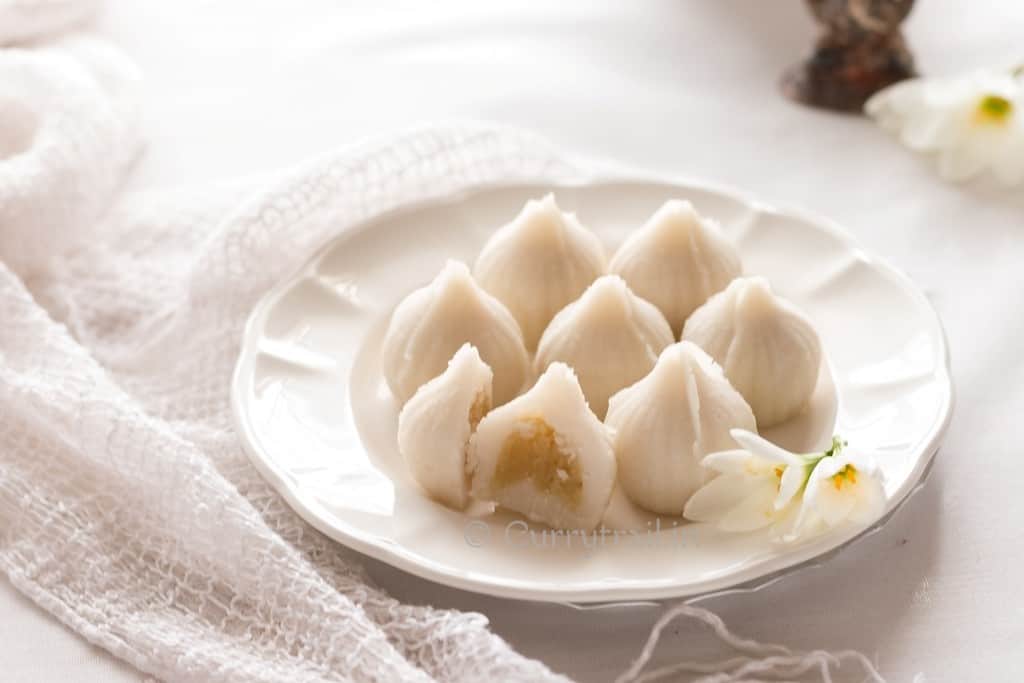 Here's sweet kohukattai/modak recipe
Ingredients:-
Rice Flour – 1 cup(if using store bought flour, use idiyappam rice flour, will give you best results)
Hot water – 1 cup + ¼ cup extra(depending on the flour)
Salt – 1 tspn
Oil – 1 tspn
For the stuffing:-
Jaggery – ½ cup
Fresh grated coconut – ¼ cup
Channa dal(cooked and mashed) – ½ cup
Cardamom powder – ½ tspn
Instructions:-
1. First we do the stuffing. Powder jaggery and add a tablespoon of water to the jaggery and place it on medium heat. Wait until jaggery melts. Then filter the jaggery syrup to remove impurities. Place the filtered syrup back on heat and when it starts to boil add grated coconut and cook for 5 minutes. Then add cooked and mashed channa dal and cook until the mixture turns thick. Finally add cardamom powder, mix well and remove from heat! If by any mistake the mixture does not turn thick after a long time of cooking, add about a tablespoon of rice flour and stir constantly. This will turn the mixture thick immediately, do this step only if you have problems with the stuffing and if it is not turning thick.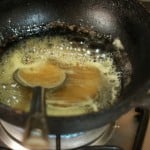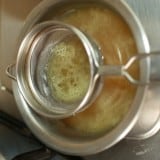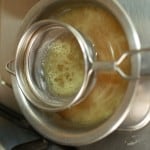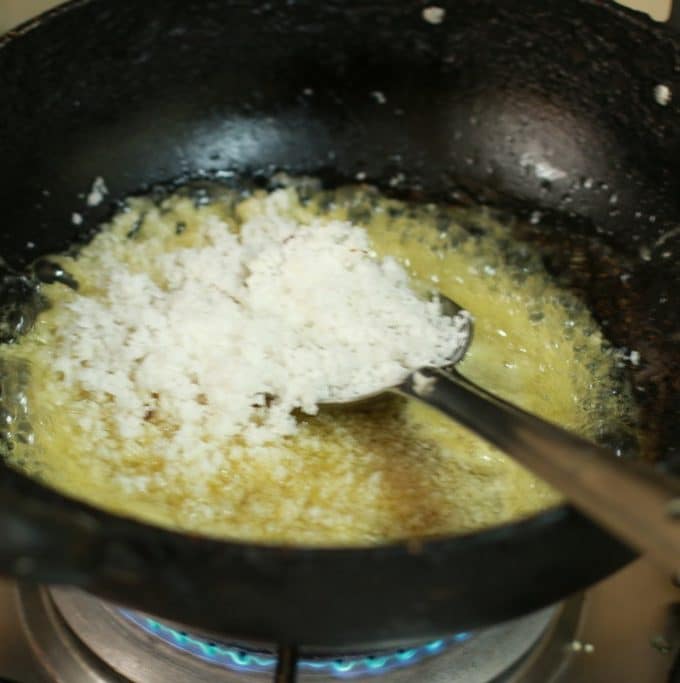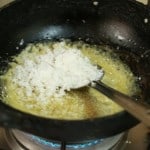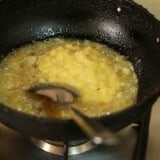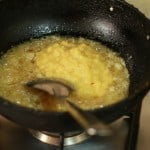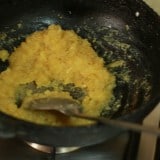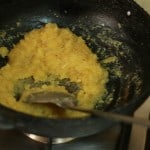 2. While the stuffing is cooling, we will prepare the kozhukattai mavu(modak flour). Home made rice flour is always the best for making kozhukattai, my mom always uses homemade rice flour. But when I'm pressed of time, I use store bought(specifically idiyappam flour) which turns great kozhukattai.
3. Heat 1 ¼ cup of water. When starts starts to boil, add salt and oil. Pour this water very little at a time to the rice flour and keep mixing with a ladle. Once the flour turns into a soft dough, do not add any more water. Wait for a minute and Knead the dough well with your hands while it is slightly warm. Make the Kozhukattais when the dough is still warm to handle or else the modak will turn out rubbery and hard. Keep the dough covered with damn cloth all the time while working on the kozhukattai.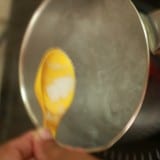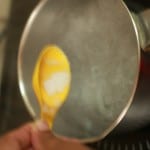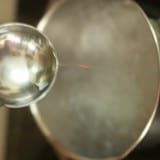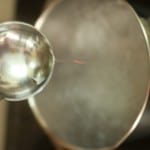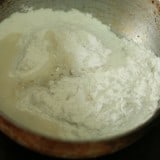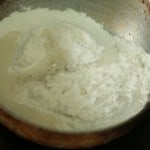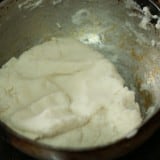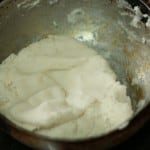 4. I had molds which I used to shape the kozhukattai. You can shape it with your hands as well. First grease the mold well, then fill the mold with warm dough, press it all through the edges leaving a small gap at the center. Fill the center with a small ball sized filling and cover the ends with remaining rice dough. repeat with rest of the dough.
5. Place the kozhukattai on a steamer plate and steam for 8-9 minutes.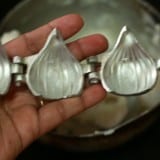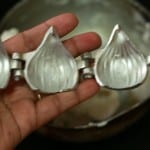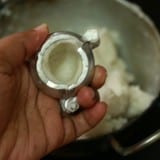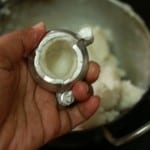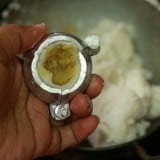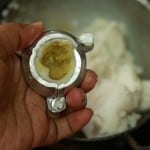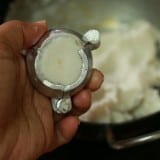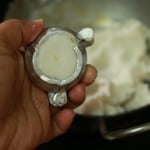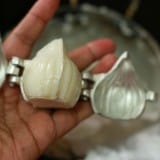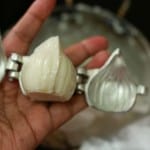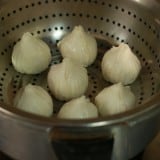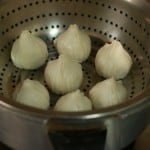 Serve kozhukattai immediately after steaming. If you keep it for few hours they will turn rubbery! Kozhukattai tastes best when served immediately!