Come say hello to delicious sweet corn vegetable kebabs made from vegetables with loads of amazing flavors in it. Serve it as your party appetizers, as after school snack for children, tea-time snack with chai or hog on as it is. Slightly crunchy on the outside, soft delicious inside.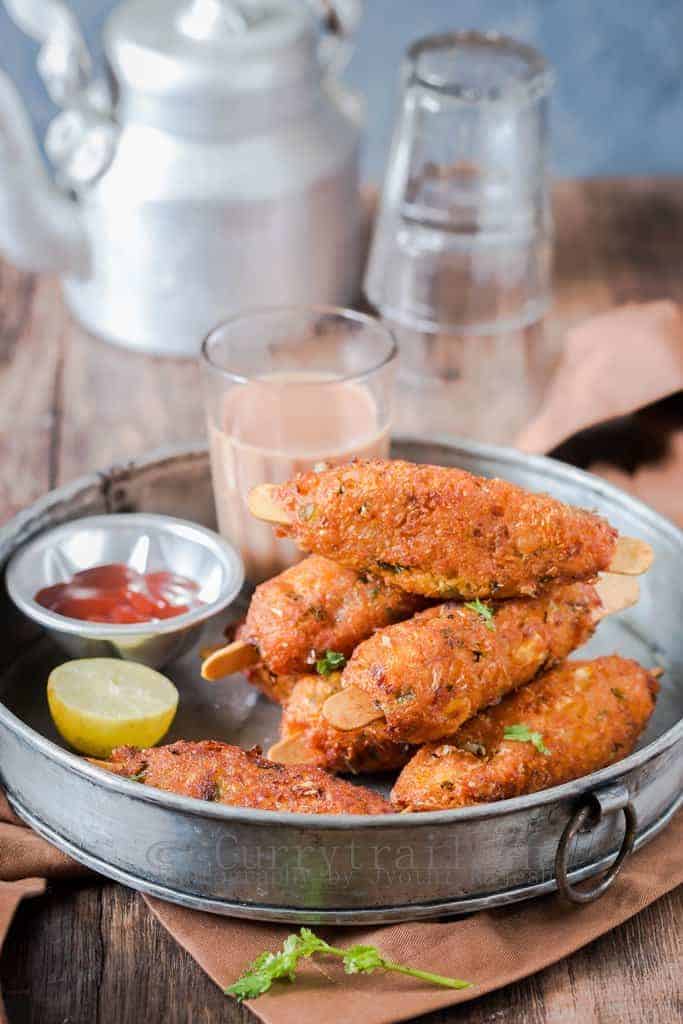 So who is not a fan of kebabs? Kebabs are so forgiving, you can make kebabs out of almost anything. Meat, vegetables, lentils too. And when the craving for yummy snack kicks in, you definitely gonna try these kebabs. This one is crowd pleaser. And do I have to say anything about the flavors here? It's mouthful with warm comforting flavors that you are going to love.
A quick video recipe for these kebabs just for you guys. Now no excuses, you are definitely going to try it and love it, that I guarantee you.
This recipe makes about 25 to 30 kebabs, a crowd you can expect in your party maybe?!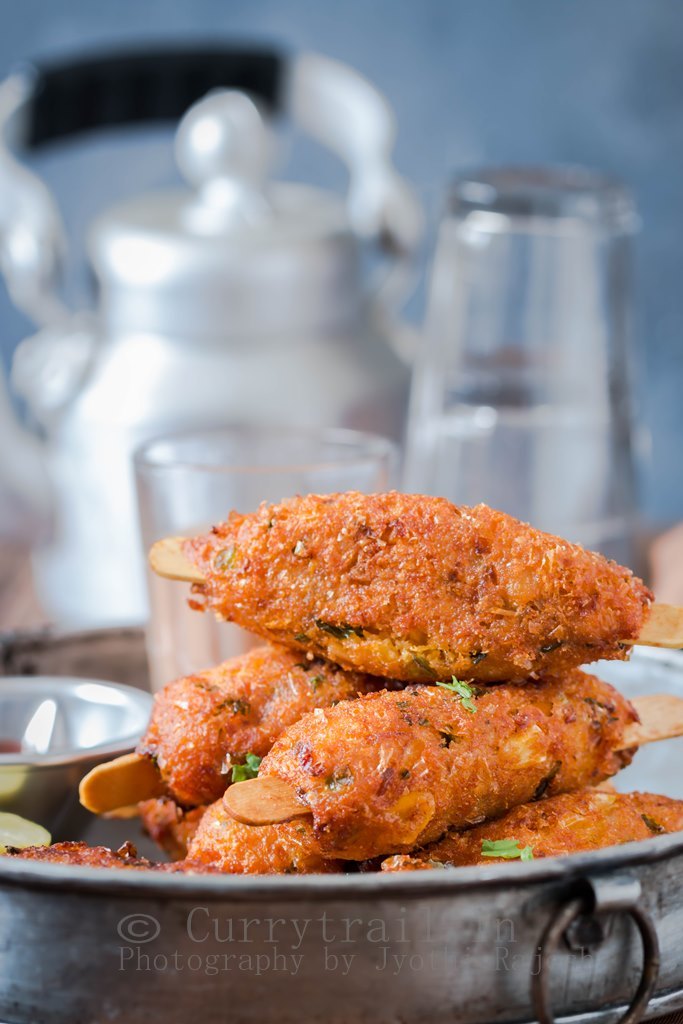 Ingredients
2 cups frozen sweet corn kernels
2 potatoes, boiled mashed
2 onions, finely chopped
1 big capsicum, finely chopped
2 carrots, grated
1 tablespoon grated ginger
4 green chilies, finely chopped
2 tablespoon coriander+mint leaves, chopped
2 tablespoon cumin powder
1 tablespoon Kashmiri red chili powder(add more if you prefer spicy kebabs)
Salt to taste
¼ cup rice flour
¼ cup besan(gram flour)
Juice of 1 lime
Popsicle stick – few
Oil for deep frying
Instructions
Coarsely grind sweet corn kernels.
Add all vegetables, mint coriander leaves, cumin powder, Kashmiri red chili powder, salt to taste. Mix well.
Mix lime juice with the kebab mixture.
Take a small ball of kebab mixture, shape into finger size cylinders.
Press popsicle sticks into the kebabs and shape them well. Press tightly. Repeat this process for all the kebab mix.
Heat oil in a deep pan. Once oil is heated, reduce flame to medium. Fry kebabs in hot oil until golden brown on all sides.
Remove the kebabs onto kitchen towel. Serve hot with ketchup.
 PIN THIS TO YOUR SNACK BOARD