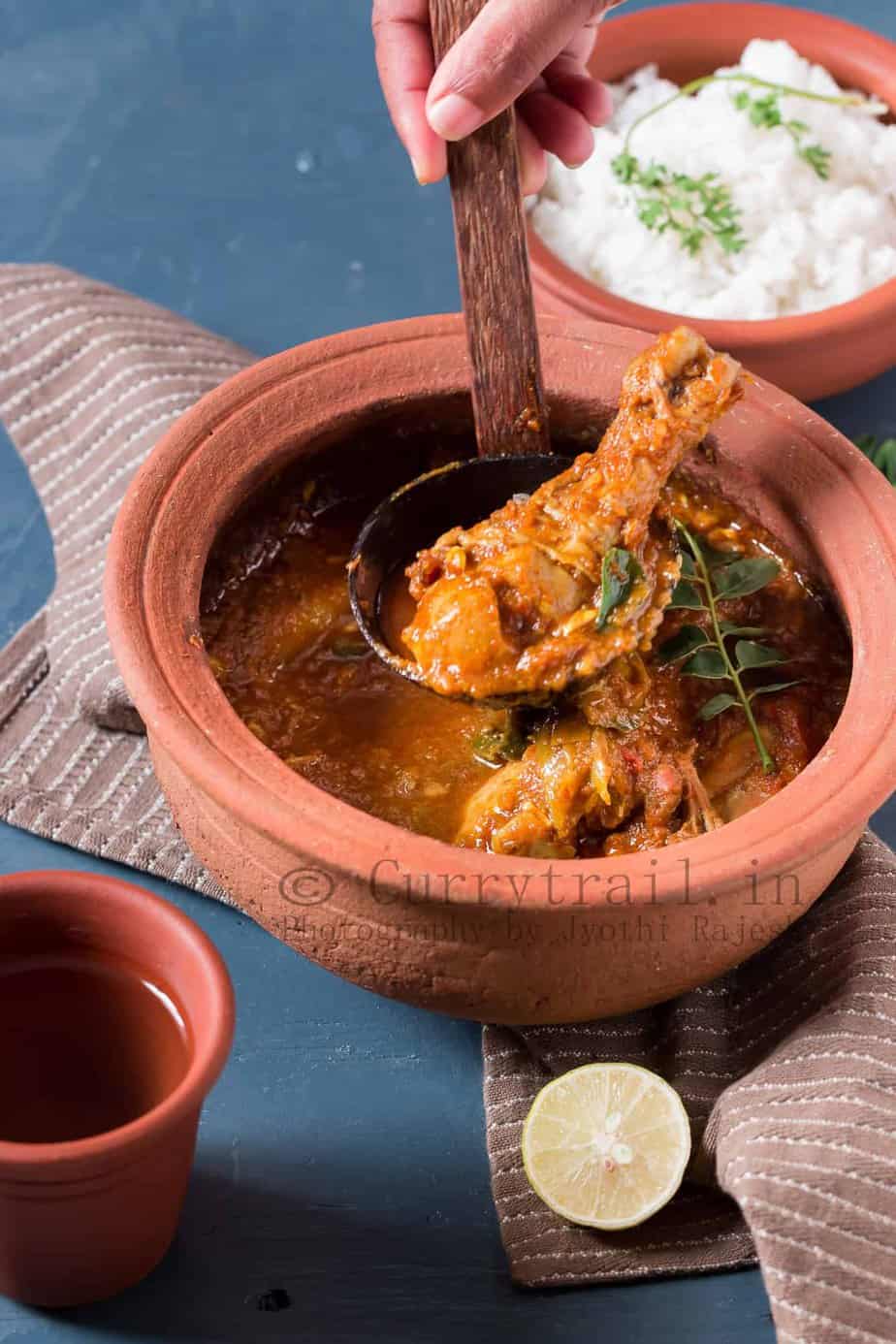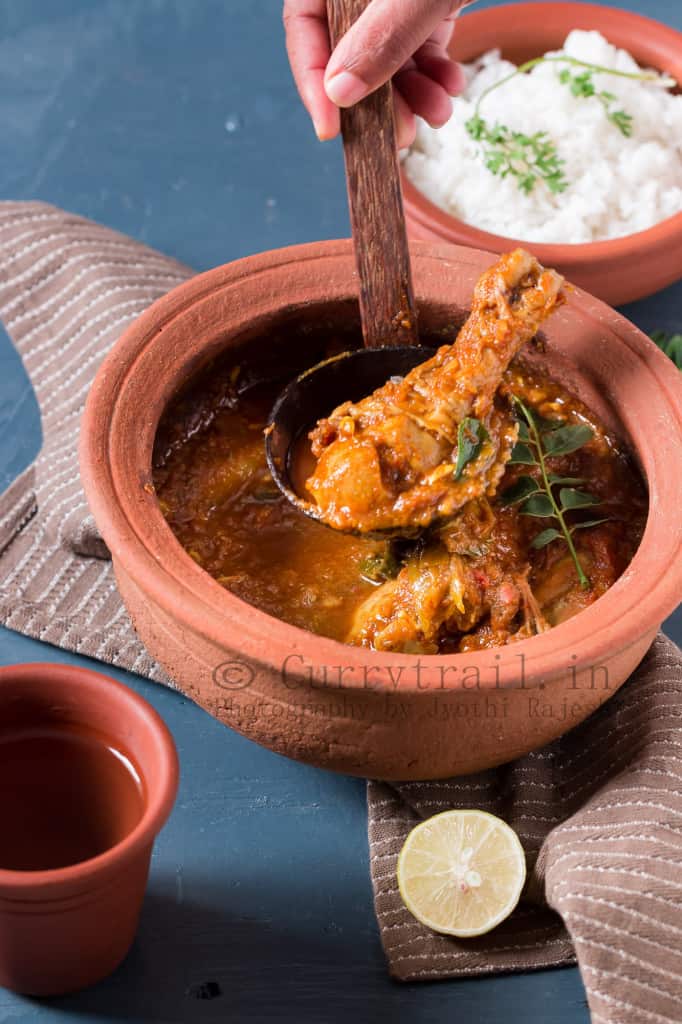 Sri Lankan cuisine has a lot of influence from many historical and cultural factors. One among them is the Southern Indian cuisine. Sri Lankan cuisine is rather close to the Chettinad and Coastal regions of South India- Kerala and Tamil Nadu combined.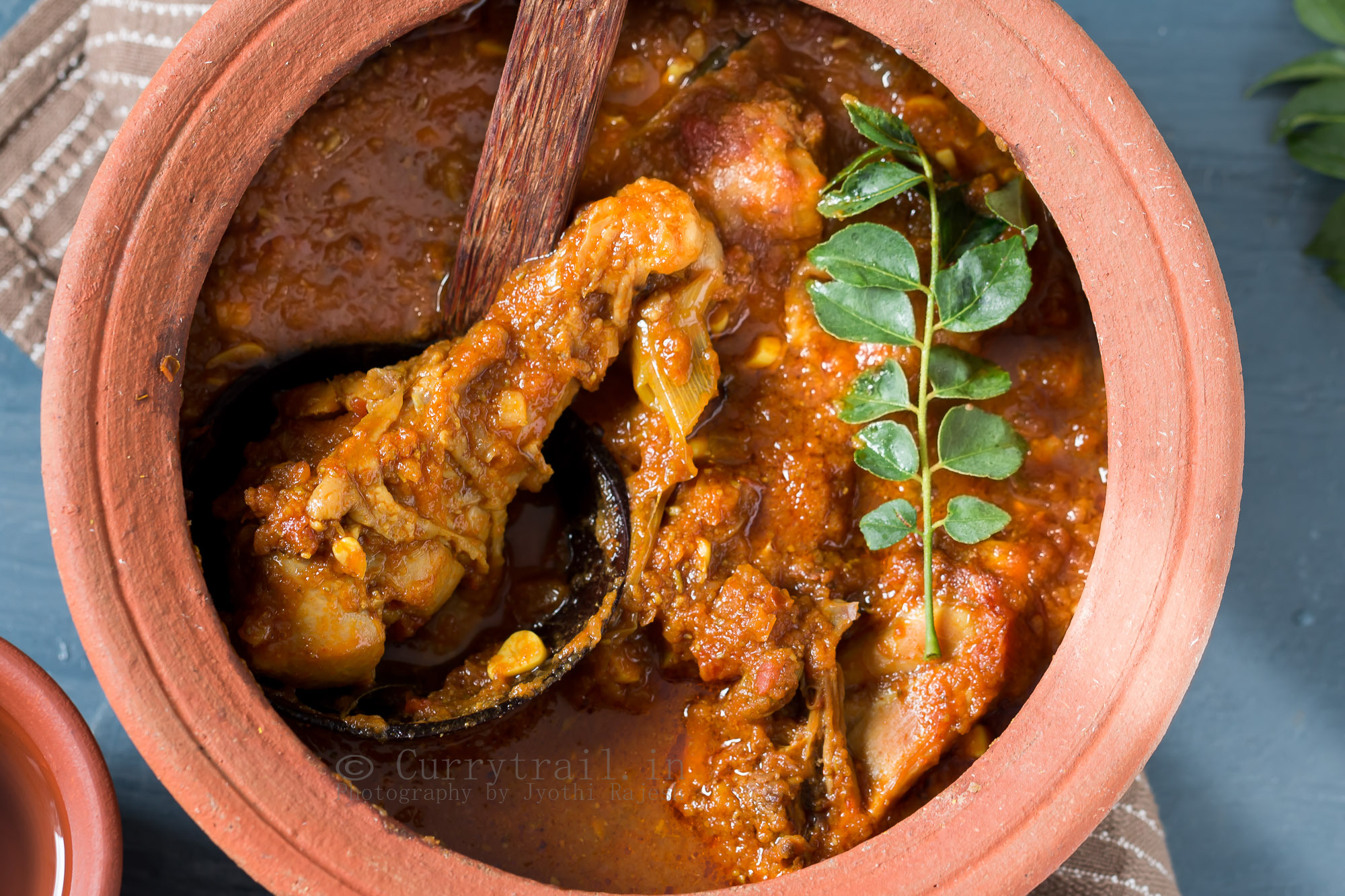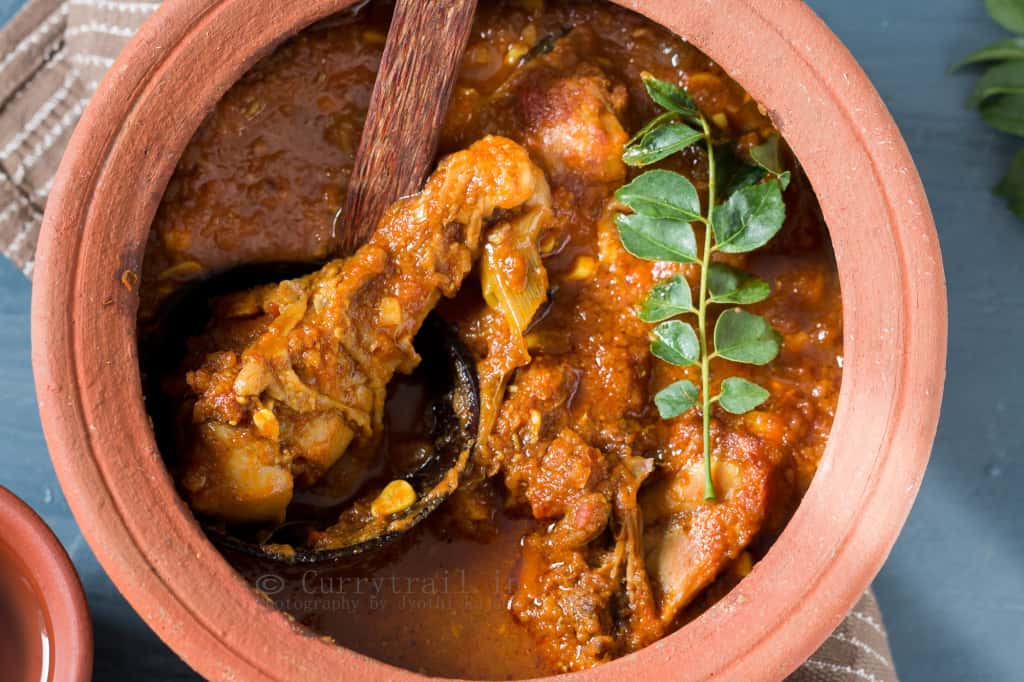 Sri Lankan cuisine is as varied in regions as Indian cuisine is. Whilst absorbing the influences of various cuisines, Sri Lankan food remains quite unique and has its own variations.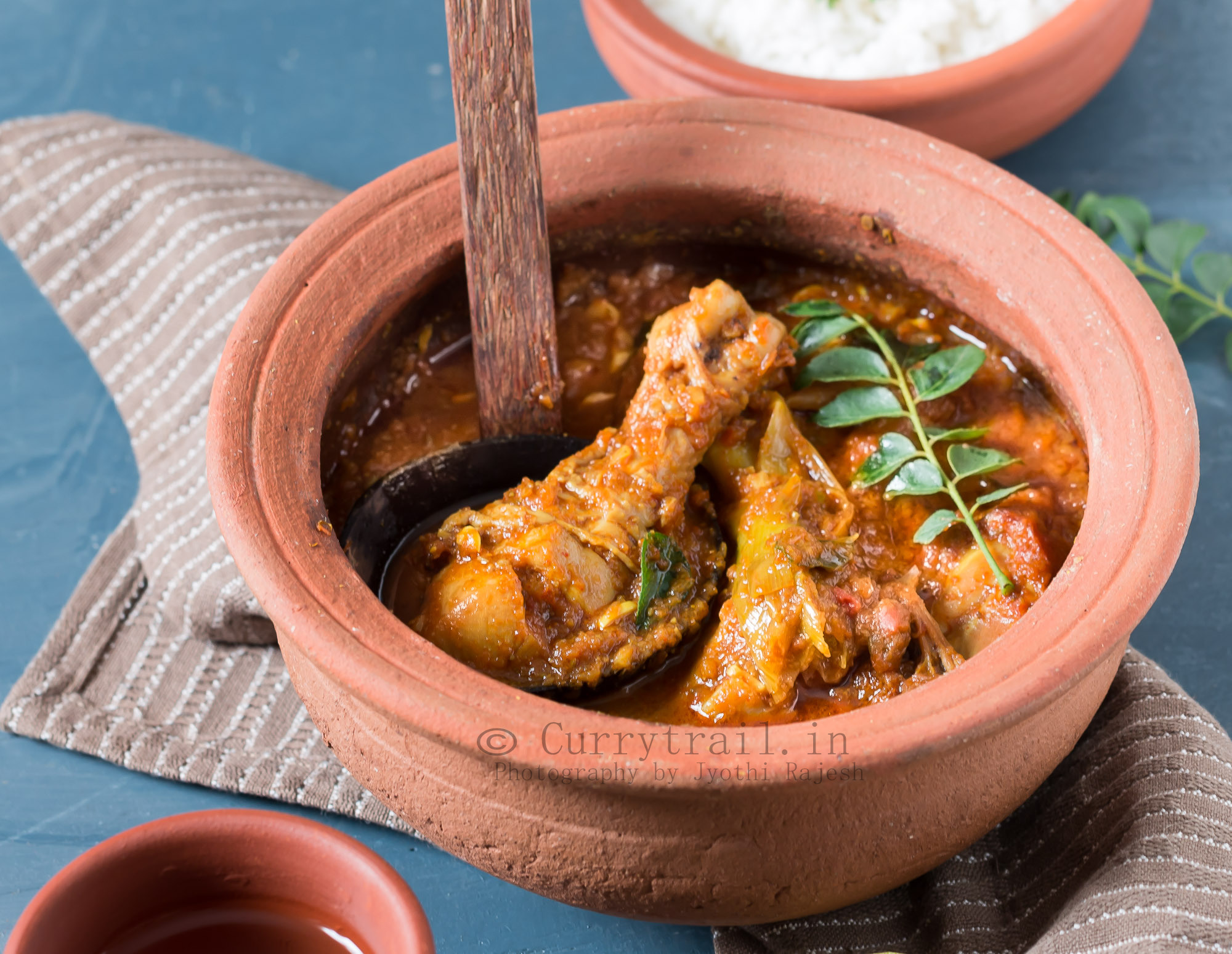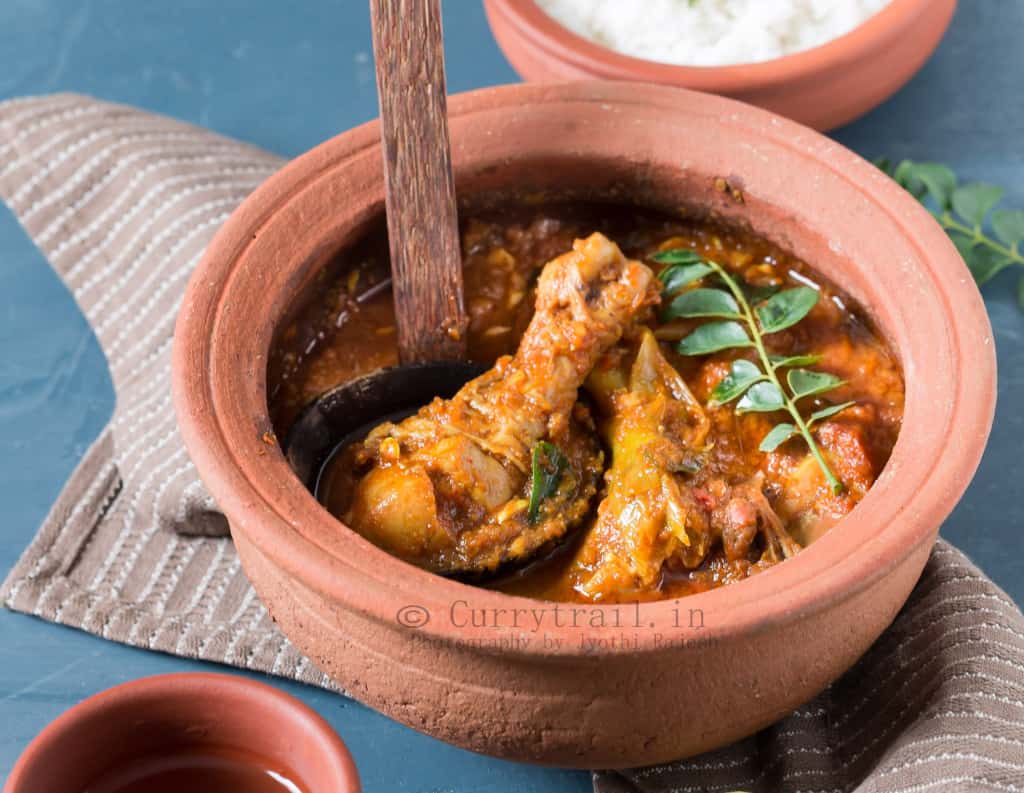 This Sri Lankan curry has a lot of influence from South Indian curry with its own twist and flavor of Sri Lanka. For all curry lovers, this is a must try recipe.
Ingredients
500 grams chicken (with bones)
2 very finely chopped onions
2 tomatoes (pureed)
12 pods of garlic, finely chopped
1 ½ inch piece ginger, finely chopped
2 sprigs curry leaves
1 tablespoon coriander powder
1 tablespoon red chili powder
½ teaspoon paprika powder
½ teaspoon turmeric powder
½ teaspoon vinegar
1 small panda leaf (try this in some super market)
1 small lemon grass
Salt to taste
2 tablespoon oil
Water as required
Method
Clean the chicken thoroughly and wash them in water for 3-4 times. Add vinegar, salt, red chili powder mix well and leave it to marinate for 30 minutes to 1 hour.
Heat oil in a pan, traditionally it's made in clay pots, and if you have clay pot use that for cooking, like I did. Add onions, ginger, garlic and mix well. Add lemon grass, panda leaf, curry leaves and mix well. Add tomato puree and cook until the puree thickens and oil separates from the sides of the pan.
Add marinated chicken and cook for 3 to 4 minutes. Add all the spice powder and mix well.
Add 1 cup water, cover and cook until chicken is fully cooked. If the curry turns too dry, add more water.
Garnish with some curry leaves and serve hot with idiyappam, appam or steamed rice.