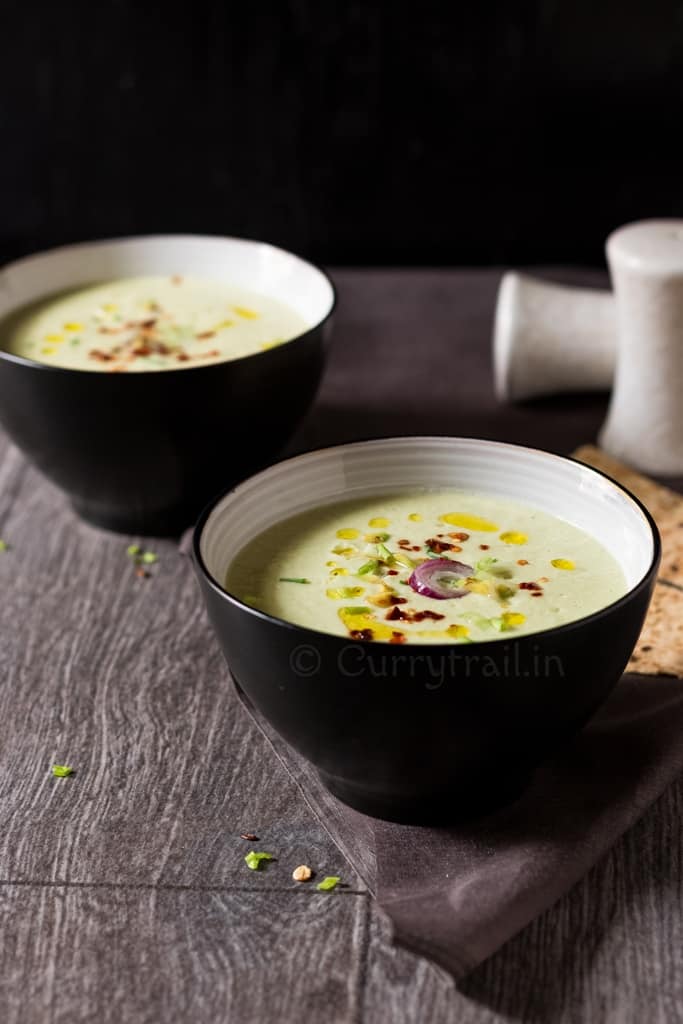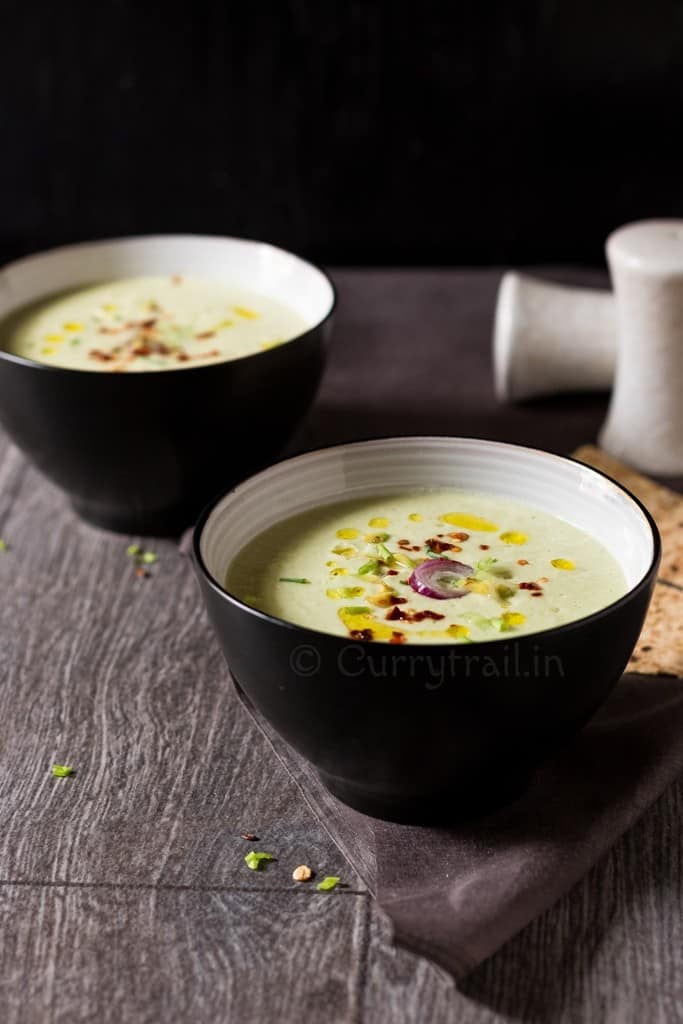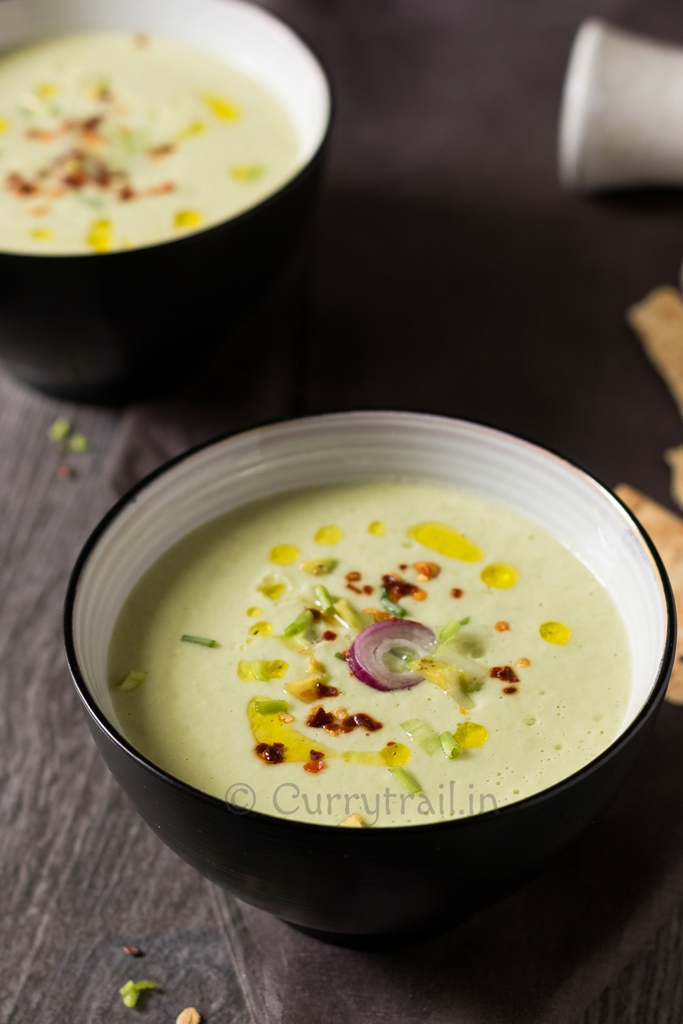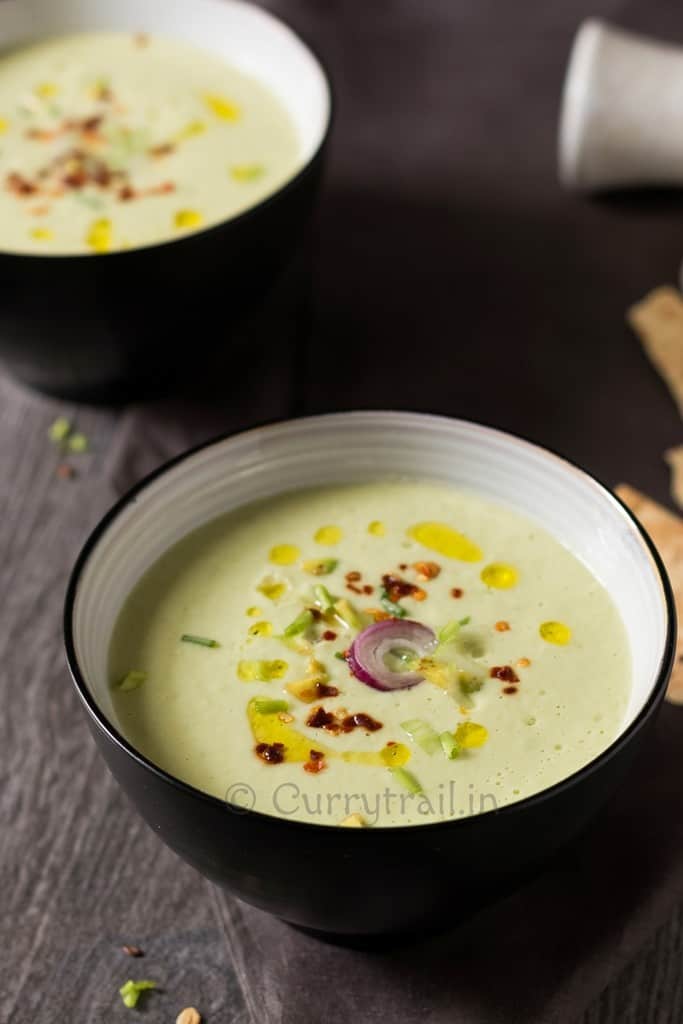 Who's not a fan of quick and easy recipes? Yes I heard you, I'm a fan too. I keep trying out a lot of recipes that takes very less time and yet gives delicious results.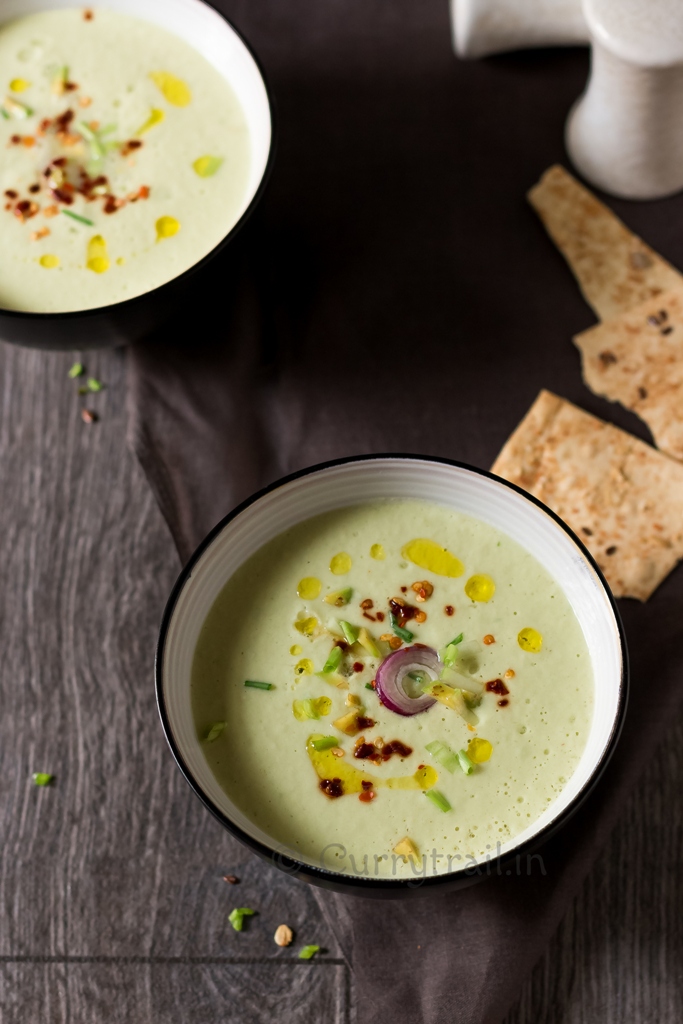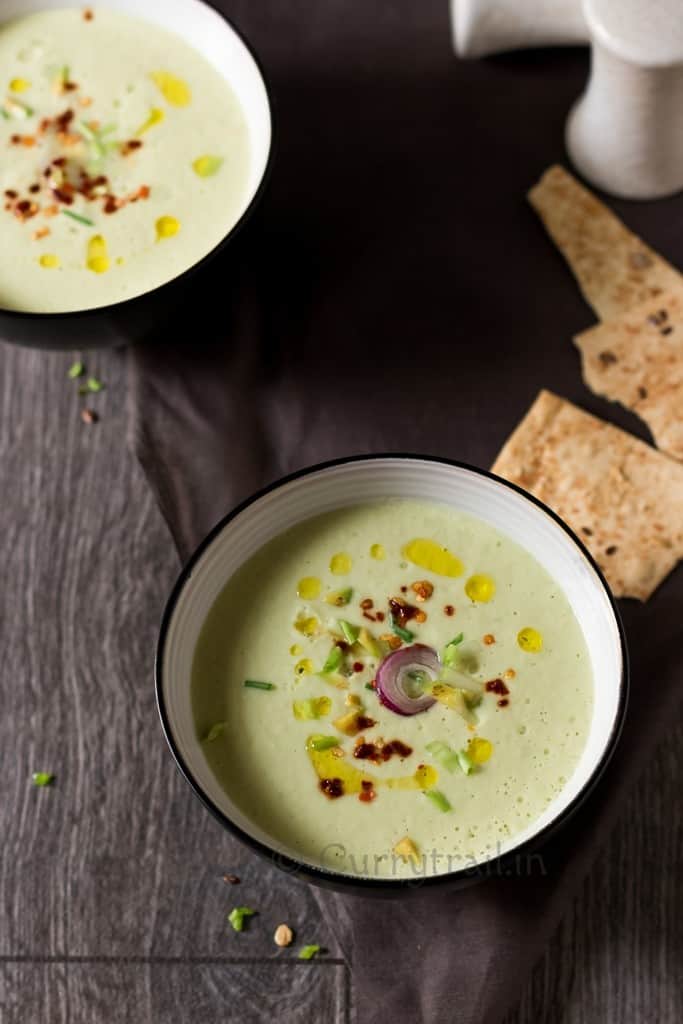 Weekend is just around the corner. Are you all preparing to indulge in your favorite food on weekend, because I am definitely preparing myself for that. Knowing that I'm going to indulge really well on all my favorite dishes, I try to stay good all week long. Plenty of salads, keeping it clean, minimal meat, staying active, cutting down on carbs. OK, maybe not all days 😉 but I try to eat clean.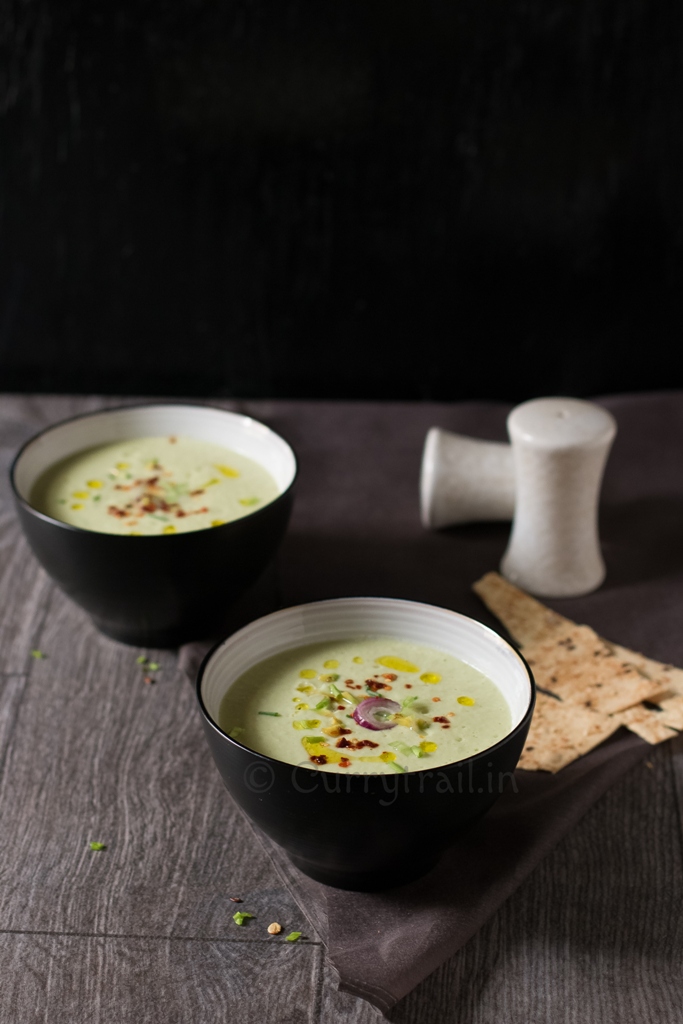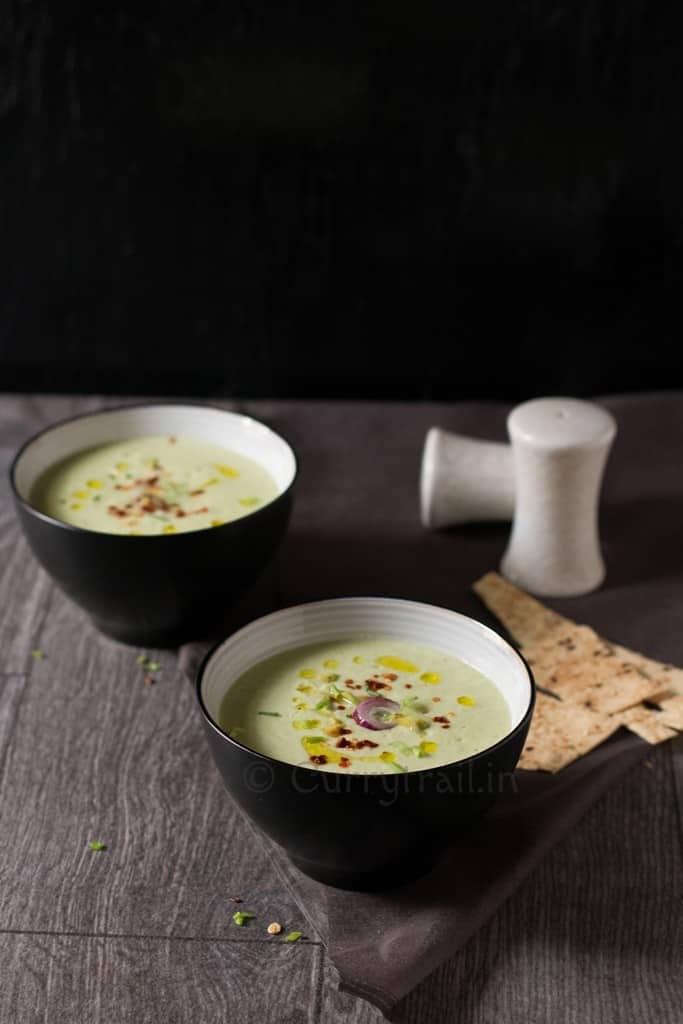 But weekends I totally take it all! I eat my meats(well not deep fried) I eat what I call regular breakfast like masala dosas, puris, mmmmm rather than staying on oats diet, which I like, no I really do! I take my afternoon looong naps, I try to stay as lazy as possible! 😛 That's what I call a perfect weekend! Doesn't it sound bliss to you?! Come on I know even you do that!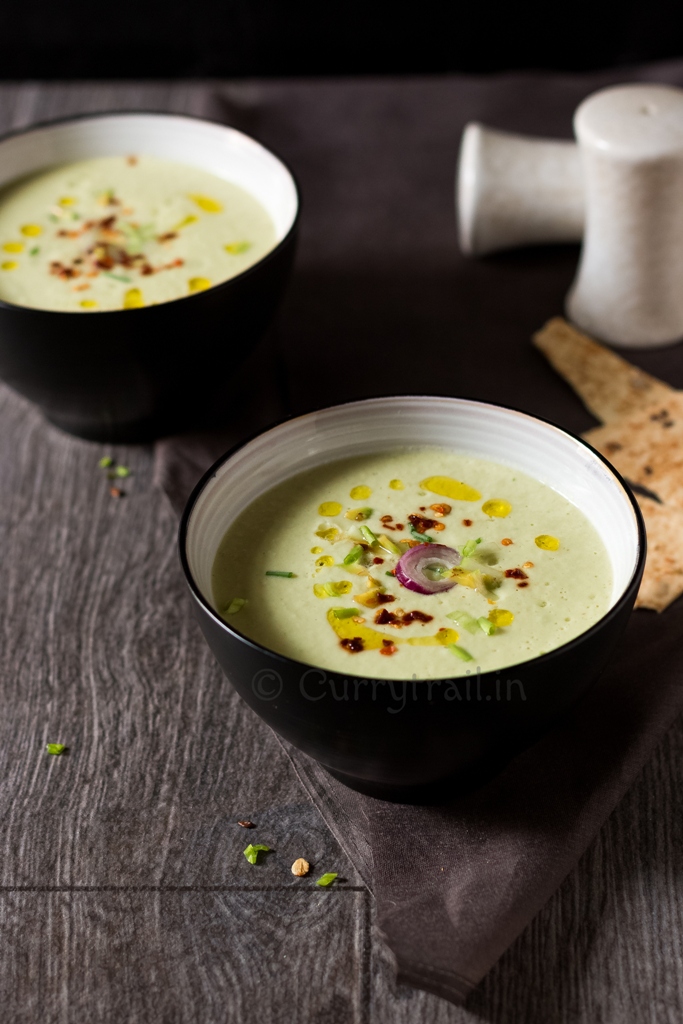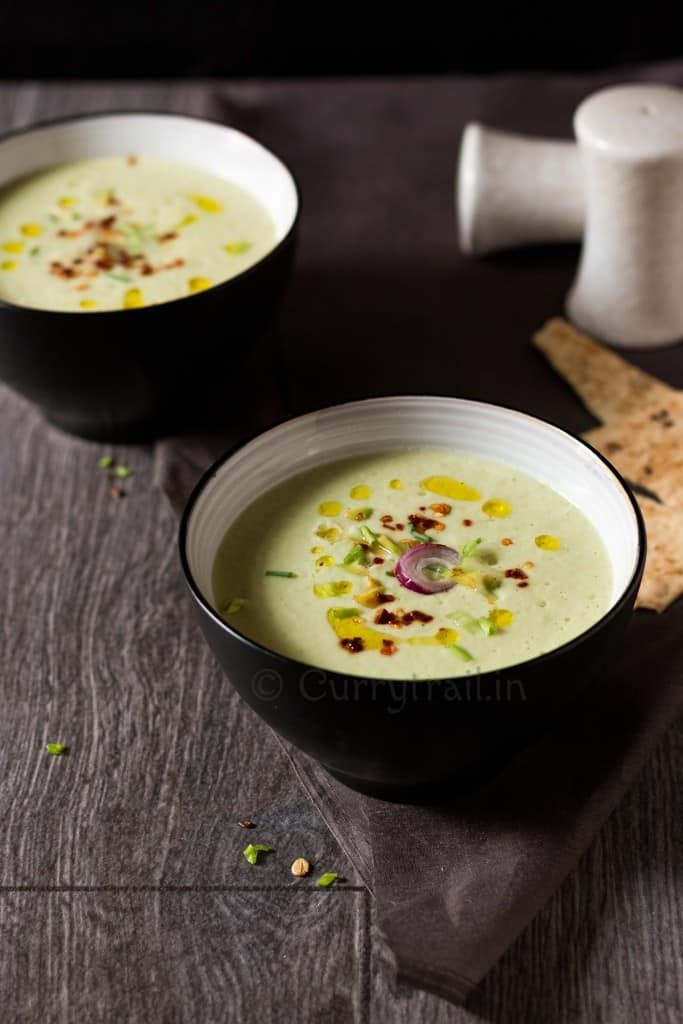 So weekend is still not here, so as per my plans I try to eat clean and fresh. Soups and salads are always on the list. This soup is that one HEALTHY soup made of avocados, cucumber, yogurt and to spice it up I added jalapenos pepper with garlic cloves, shallots and lime. This soup is BIG on flavors and taste. Plus, it's effortless. No fine chopping, no cooking. Just roughly chop all the ingredients and blitz! That's it. It's that easy! And LOOK how thick and creamy it is! All it takes is 5 minutes from start to finish!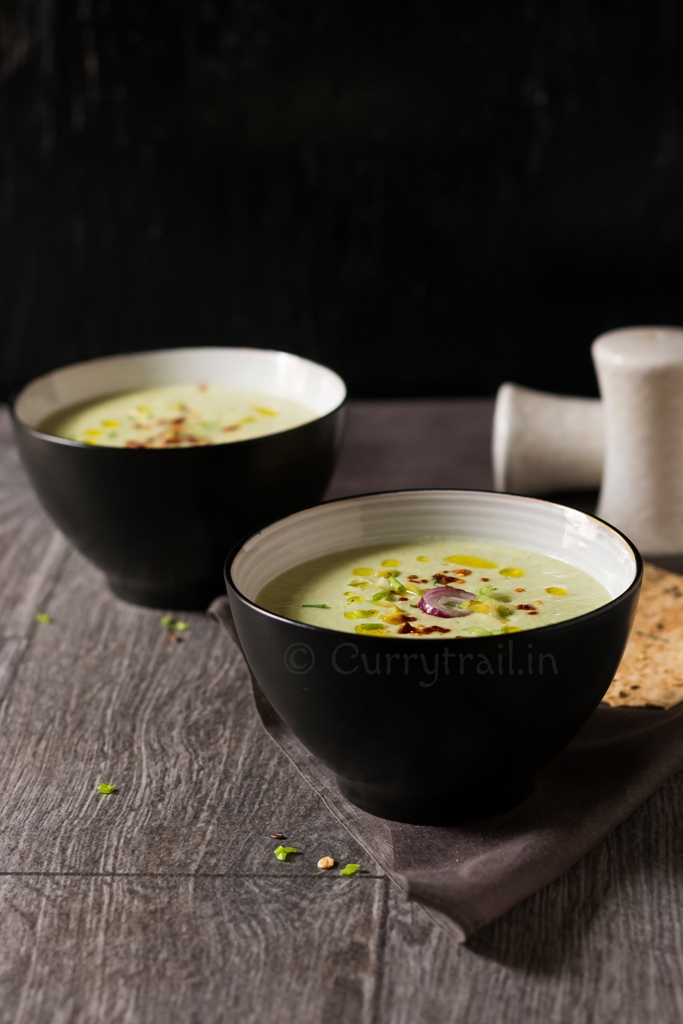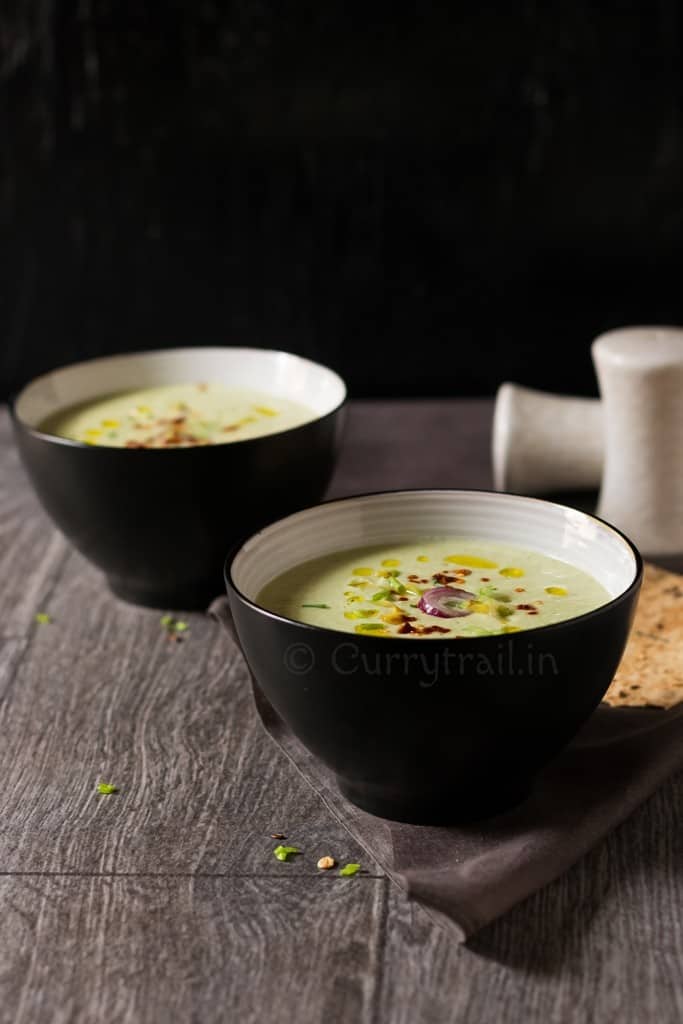 Drink this soup cold as that's the best way of drinking it. But I don't like cold foods except for ice cream, so I left it at room temperature and drank it. Boy, did I like it or not! I so loved it! Look how creamy and dreamy the soup looks! I did not add any cream or butter. So did I convince enough to try this soup! Go ahead spend 5 minutes of your time and make yourself a healthy bowl of this spicy avocado cucumber soup. 🙂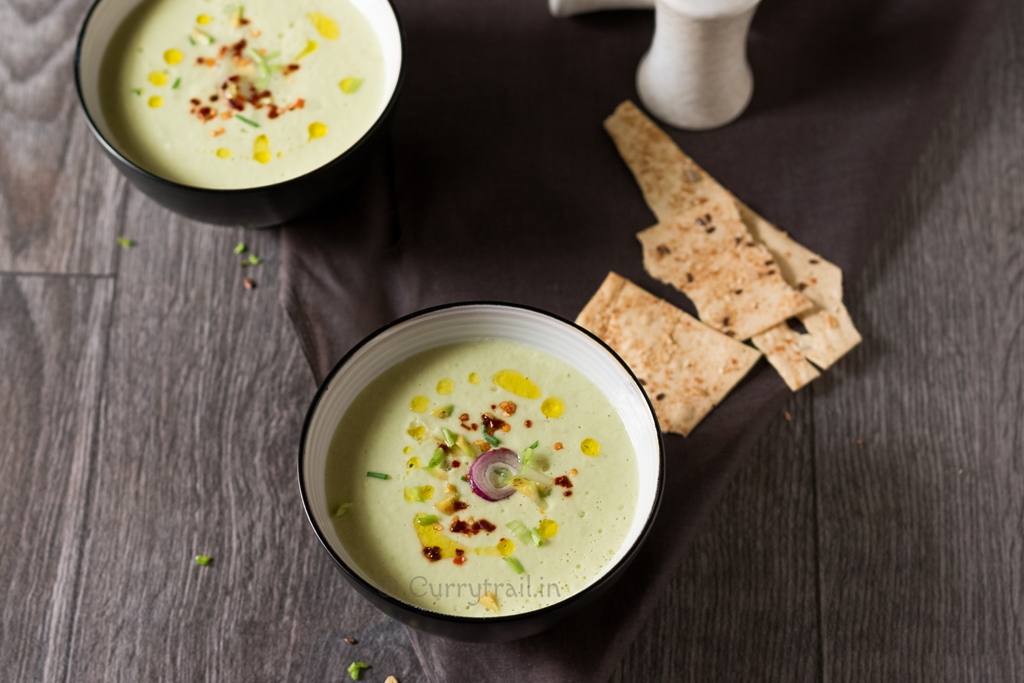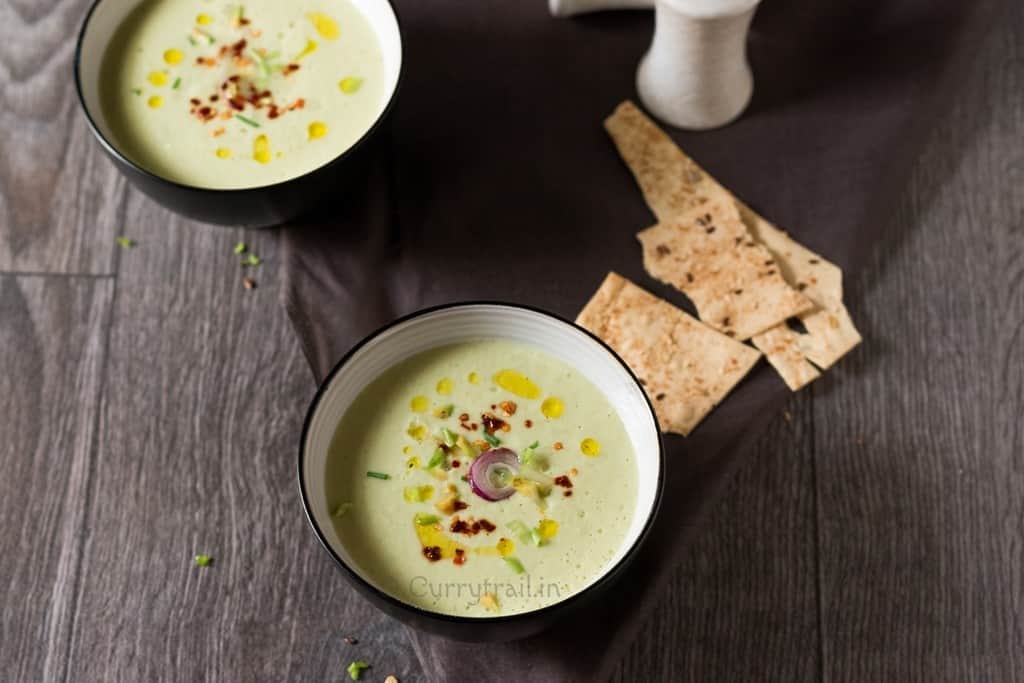 If you aren't thinking of calories and really want to treat yourself, stir through a dollop or two of cream and drink the soup without guilt! 😉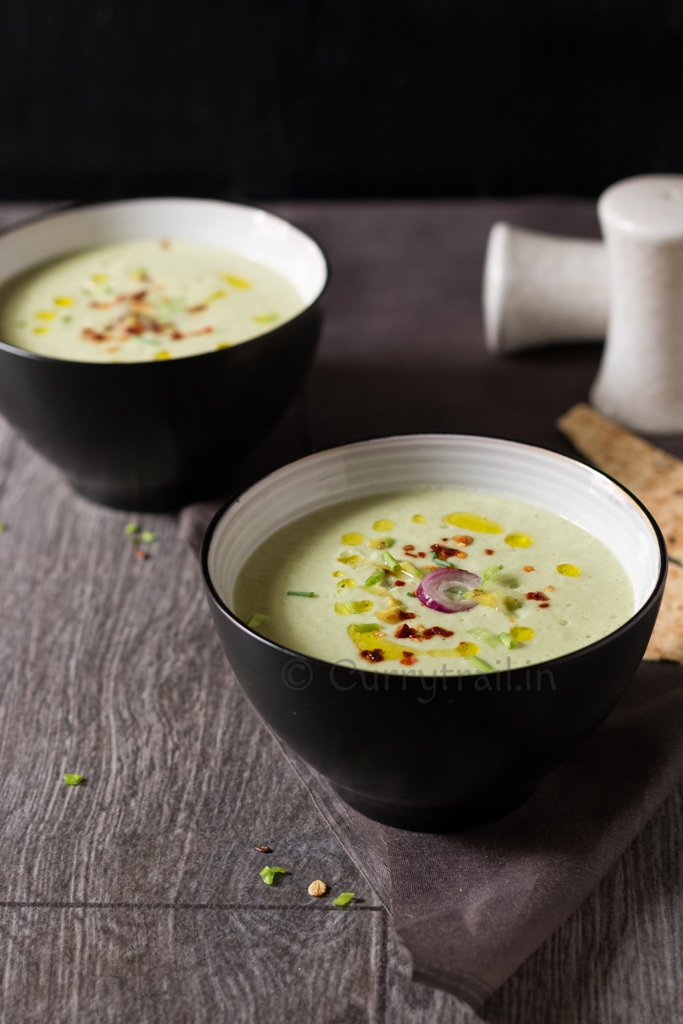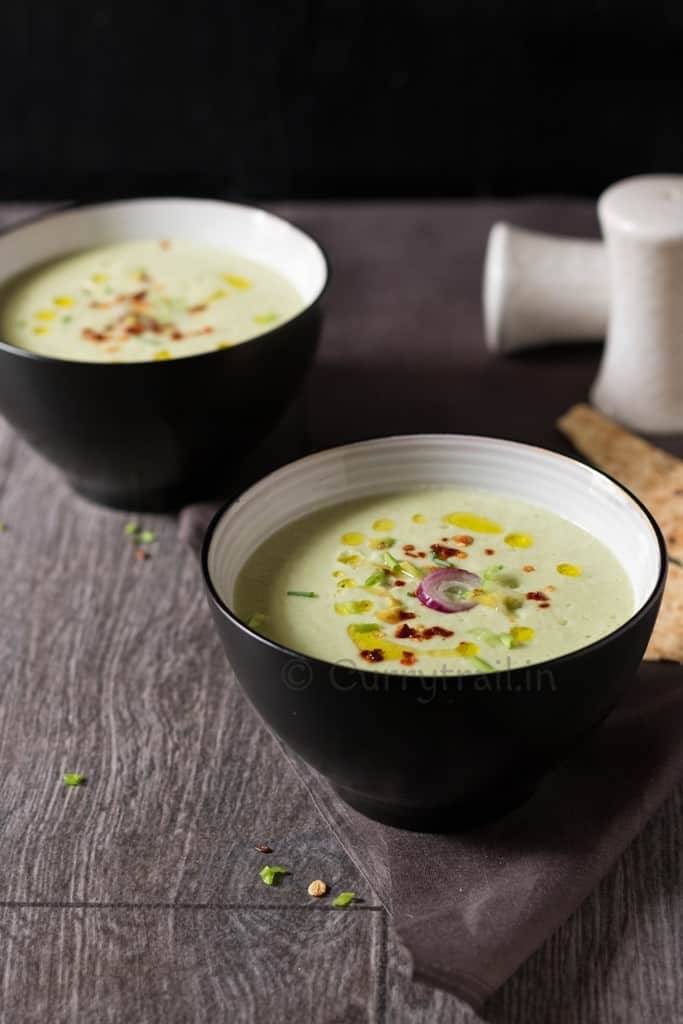 I referred here and adapted the recipe as per my convenience.
Here's my low calorie spicy avocado cucumber soup-
Ingredients:-
Ripe and firm avocados – 1 big(roughly chopped)
Cucumbers – 1 large (peel skin and chop it)
Jalapenos – 2 (and if you are a brave hearted add more)
Yogurt – 1 cup
Spring onions(only the white onions) – ¼ cup
Garlic cloves – 3-4 nos
salt to taste
Lime juice from 2 lime
For Garnish-
Olive oil for drizzling
Green onions/Spring onions/Chives – few
Small pieces of cucumber
Red chilie flakes
Instructions:-
1. Place all the ingredients in a blender and blend into a smooth fine mixture. I got a thick soup, and I did not add water, which was best. It was filling and satisfying and I had it for dinner. But if you want to thin down a bit add water or use buttermilk in place of yogurt.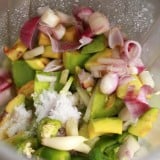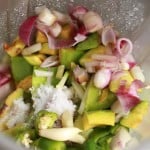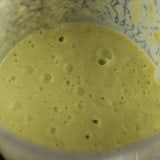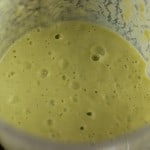 2. Pour into serving bowls and chill it for 1-2 hours if you prefer to have it cold. Just before serving, garnish with all the ingredients mentioned under the list 'for garnish'. Serve!
3. Since I preferred to not have cold soup, I decided to serve the immediately. The soup tasted good at room temperature as well.
A bowl of healthy and flavor packed soup is served! 😀 ENJOY it guilt free! 😀
Notes-
1. Make sure you use ripe avocados. Else your soup will turn out bitter. And there is no substitute for avocados for this soup!
2. Adding pepper powder to the soup is also an option if you dont like jalapenos.
3. If you want thin consistency soup, you can substitute curd with buttermilk.