This is warm breakfast porridge at it's best- rich, creamy, with all the wonderful spices to warm you up and cheer up your dark, dull mornings.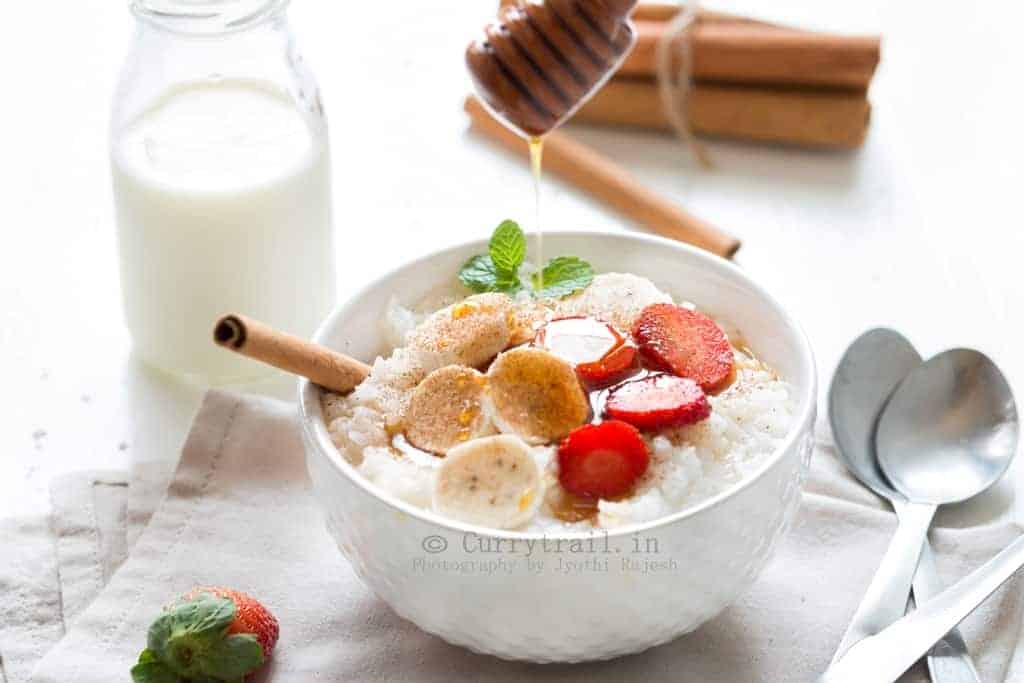 What do you do when you have left over rice that you cooked for dinner?
I turn the left over rice to breakfast porridge.  There is a lot of things one can do with leftover rice. Make fried rice, tomato rice, lemon rice are some the most common dishes we would have tried until now. But what if you could use the left over rice to make a quick, light and filling breakfast dish? Sounds perfect isn't it? Your morning meal can be a breeze with this spiced rice breakfast porridge recipe. This is a brainless recipe, which is just perfect for those busy mornings. All you need is some leftover cooked rice, fruits of your choice, nuts, milk and honey. Spice it up with cinnamon powder, nutmeg powder, ginger powder.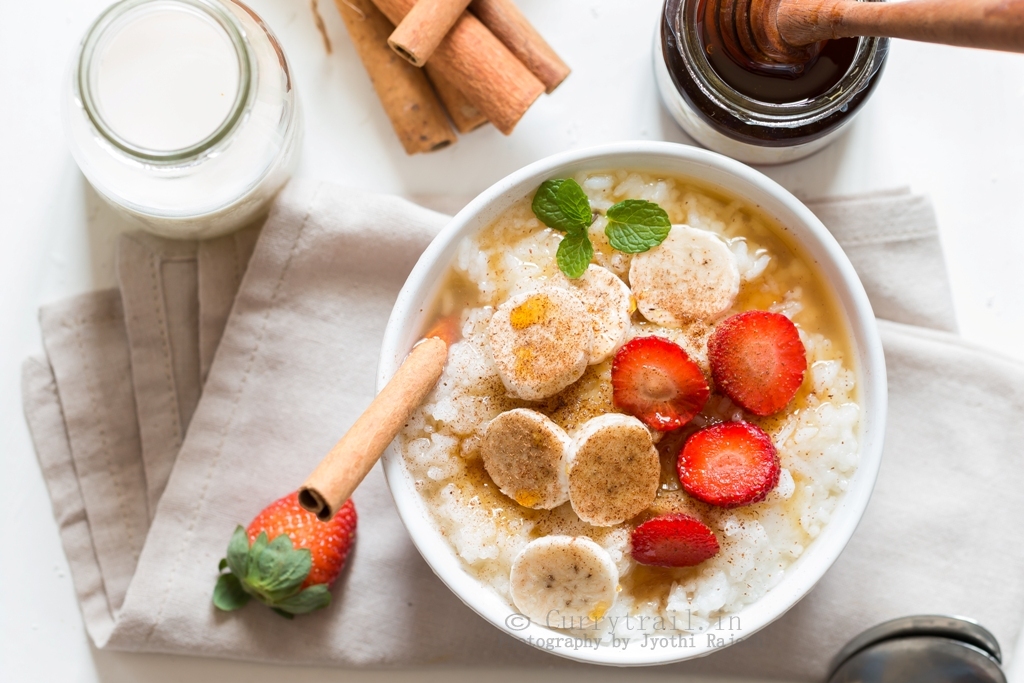 The spices used in the porridge are perfect to warm your body during cold winter days.  We usually make breakfast porridge with oats. This left over rice porridge is a wonderful variation from the regular oats porridge. The creamyness from the rice along with the spices tastes really delicious. And with any topping of your choice, you can make this porridge much healthier and filling. Use nuts too if you prefer.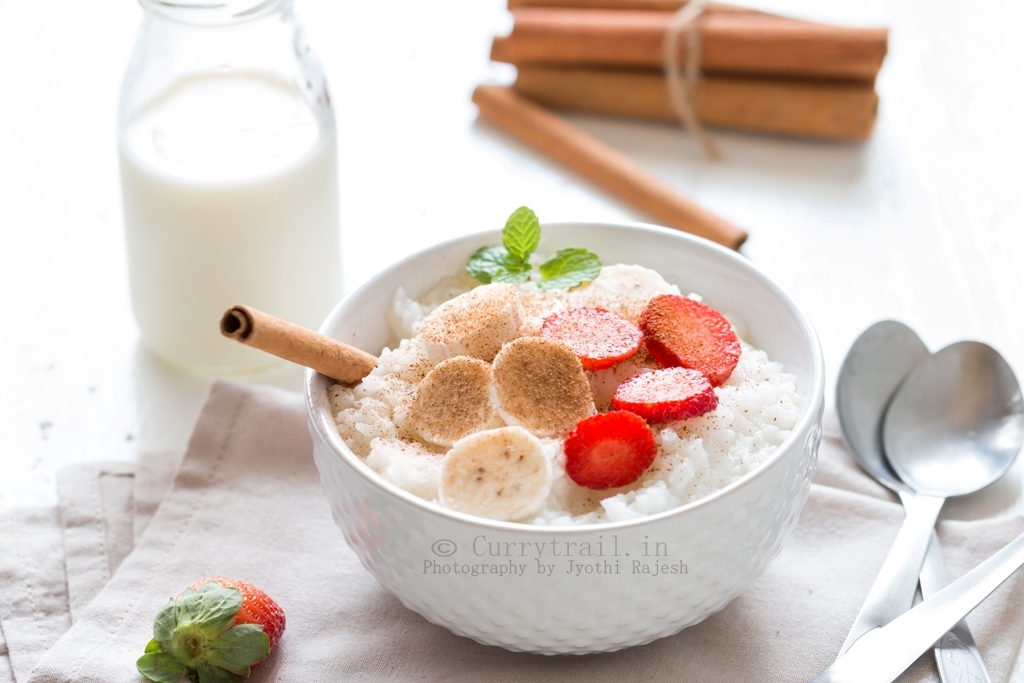 Ingredients
1 cup cooked rice
¼ cup low fat milk
¼ teaspoon cinnamon powder
¼ teaspoon ginger powder
¼ teaspoon nutmeg powder
1 teaspoon salt
1 tablespoon honey
For the topping
Fruits of your choice
Nuts of your choice
Instructions
1.You can use left over rice or cook rice fresh. Make sure to cook rice with enough water so it gets fully cooked and you can mash it. If you use left over rice, mash the rice well. Add a few tablespoons of milk (note this is not mentioned in the ingredient list) and heat it up on low heat, keep stirring and mashing at regular intervals(takes about 2 minutes).
2. Add milk, salt, and all the spice powders and give it a stir. Add honey and mix well until all ingredients are combined well.
3. Pour it into serving bowls. Add fruits and nuts of your choice. Sprinkle some cinnamon powder on top and serve immediately.
4. Warm and delicious breakfast rice porridge makes your busy mornings a breeze!