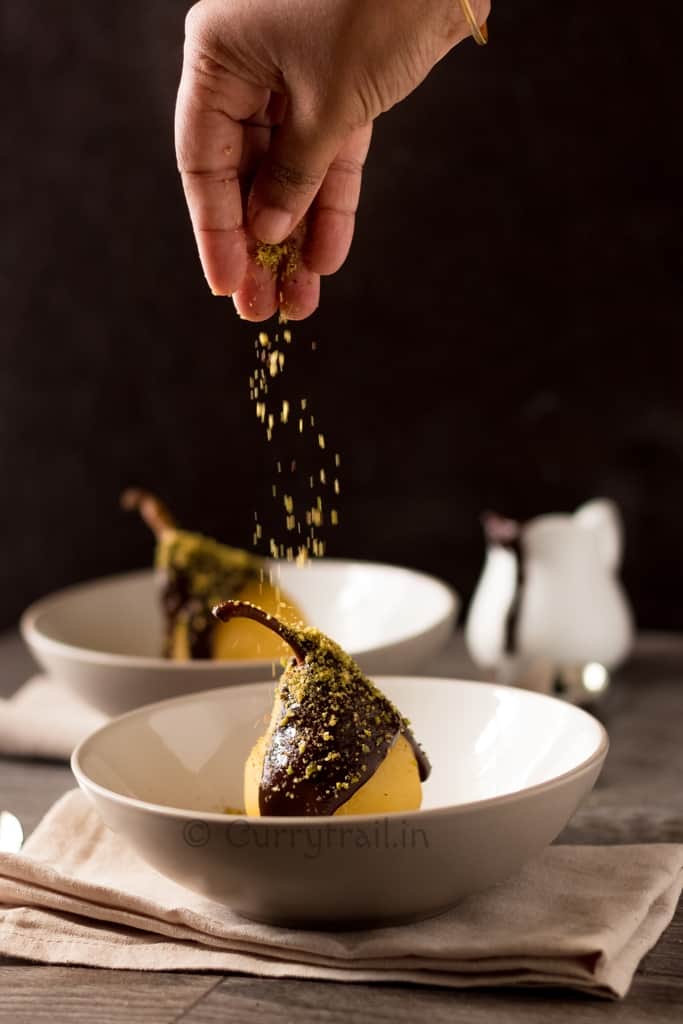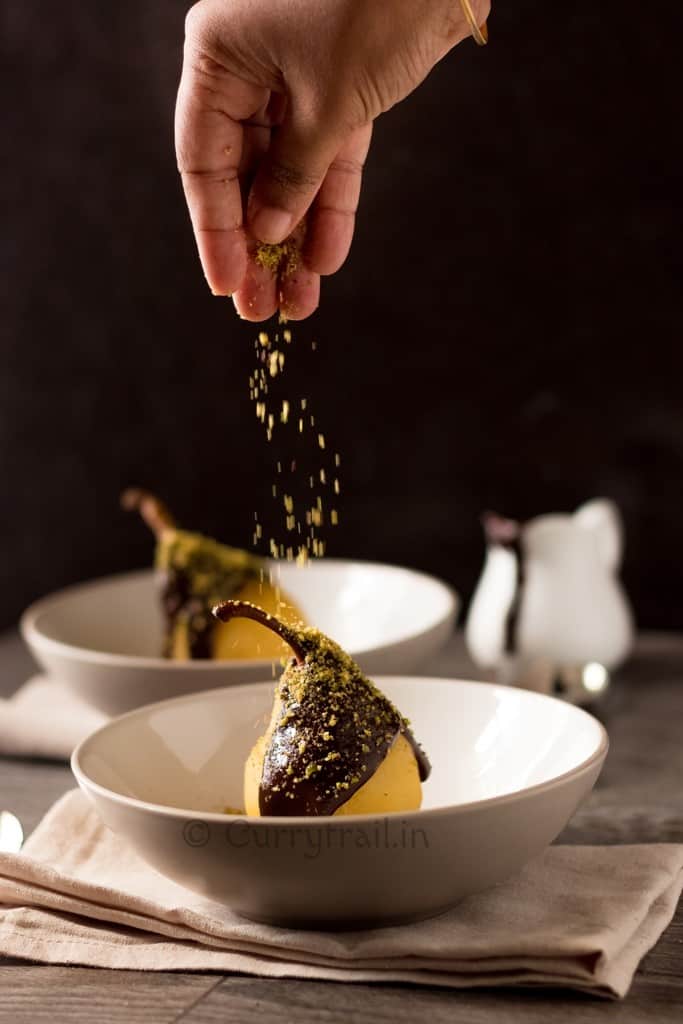 Spiced Orange Saffron Poached Pears with Chocolate Sauce and Pistachios Sand phew.. that is the biggest title for a post!
So by now you all know i'm not a sweet person and I totally can ditch dessert during a meal and I never feel disappointed. 😛 I mean it. But if there are fruits spread in dessert arena I don't mind having them. And when fruits are presented in a exotic way then i'm game for it! 😀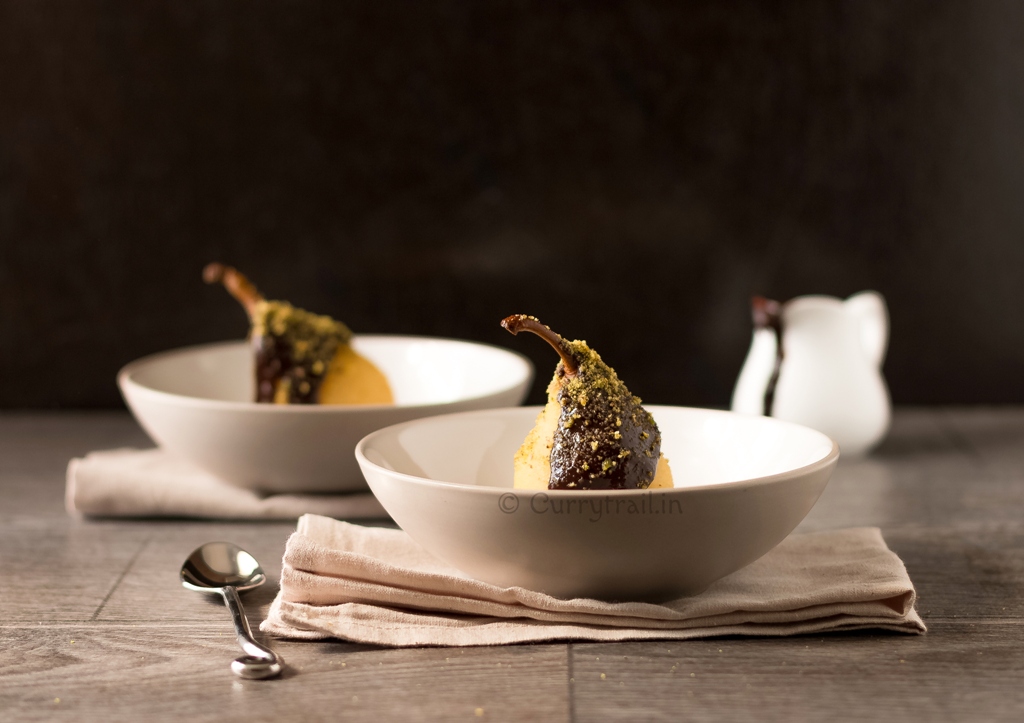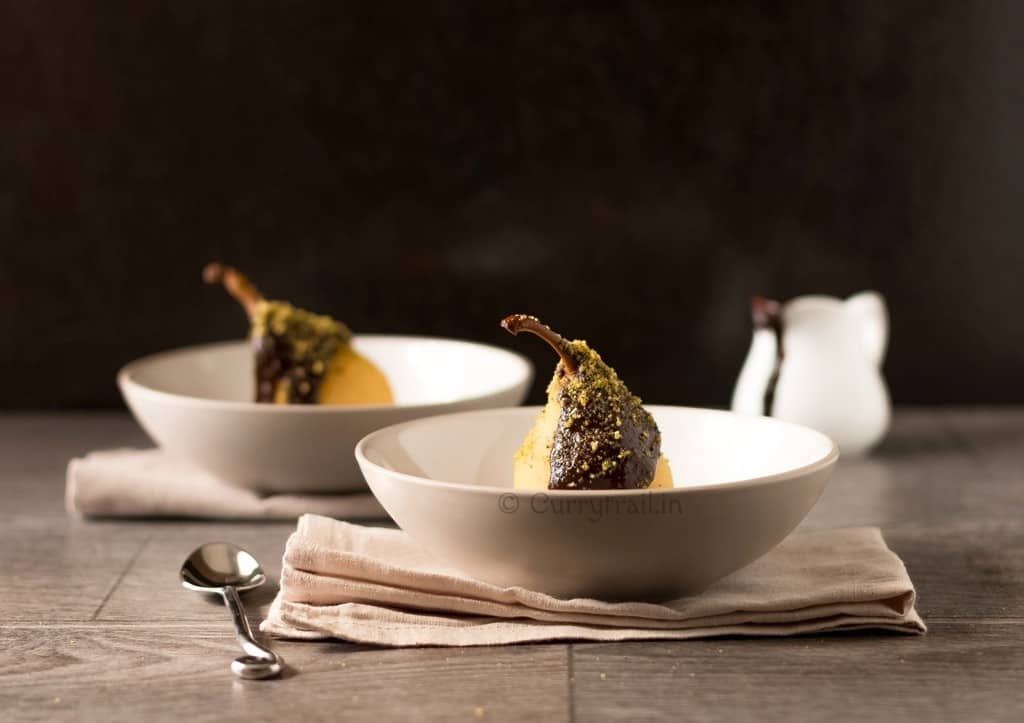 I couldn't pass by these red beautiful pears when I saw them yesterday. They are so good all on their own, but once they were in my kitchen I really felt like they needed to be dressed up more elegantly and presented beautifully! Only then I was doing justice to these elegant looking pears.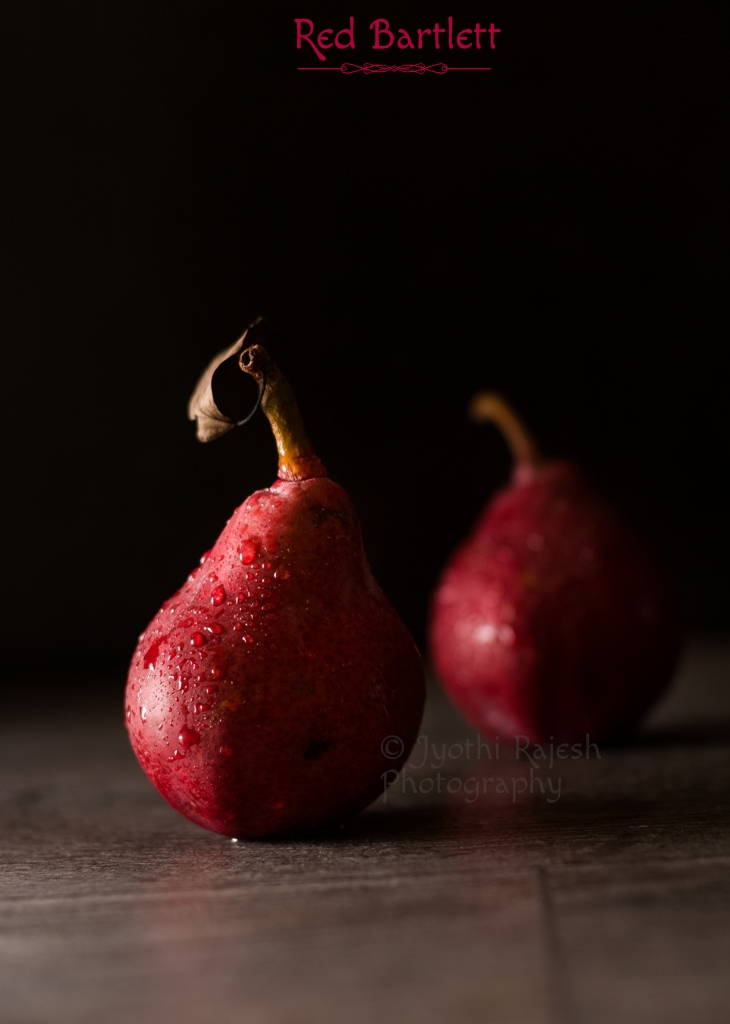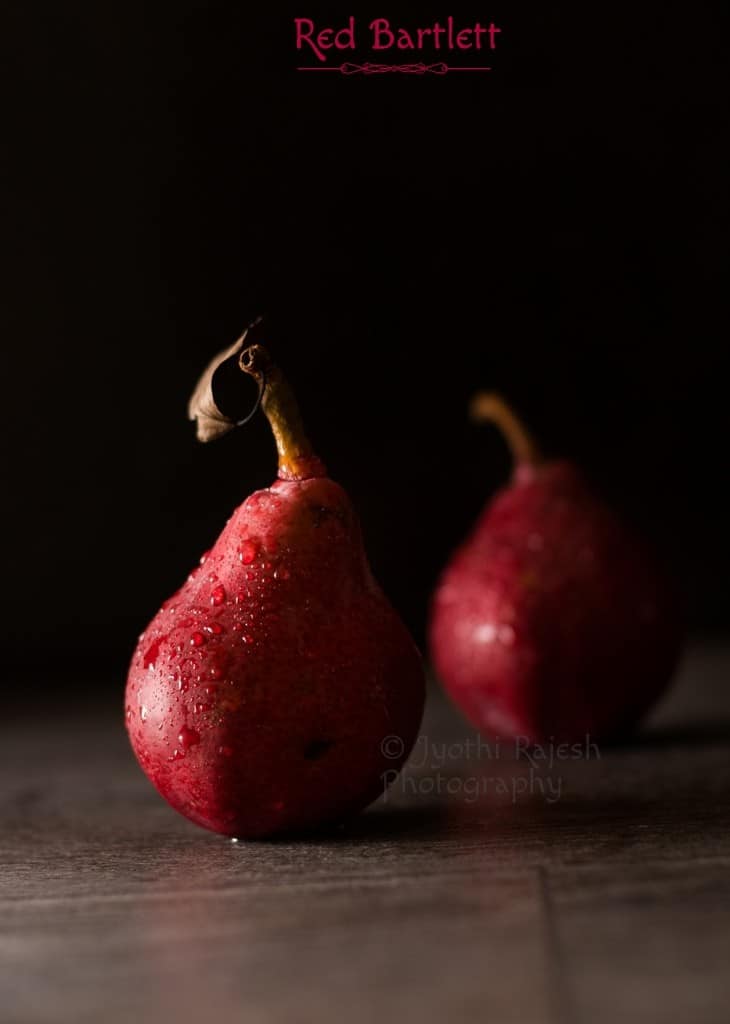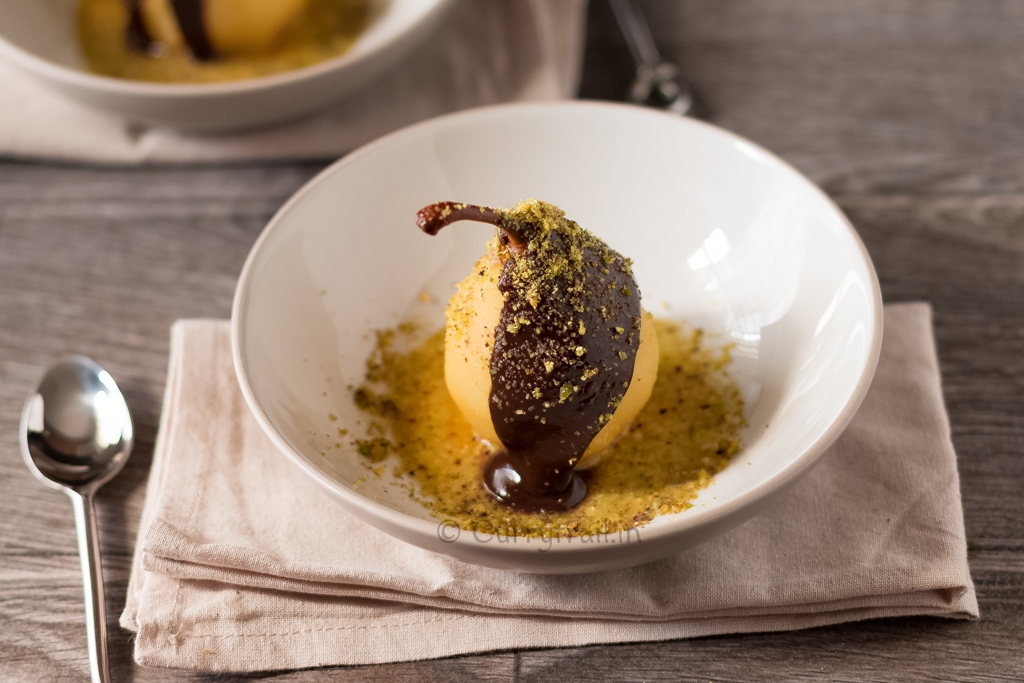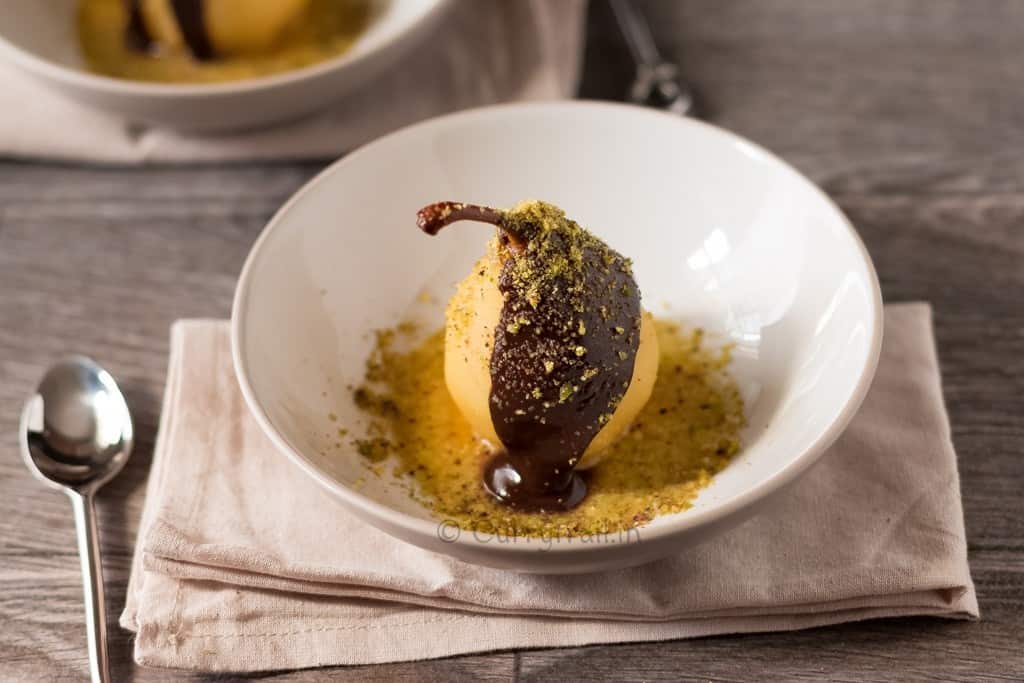 I love warm desserts, more than cold desserts. A warm dessert MUST have a hot chocolate sauce. And when it comes to pears, pears and chocolate love each other and they are like match made in heaven!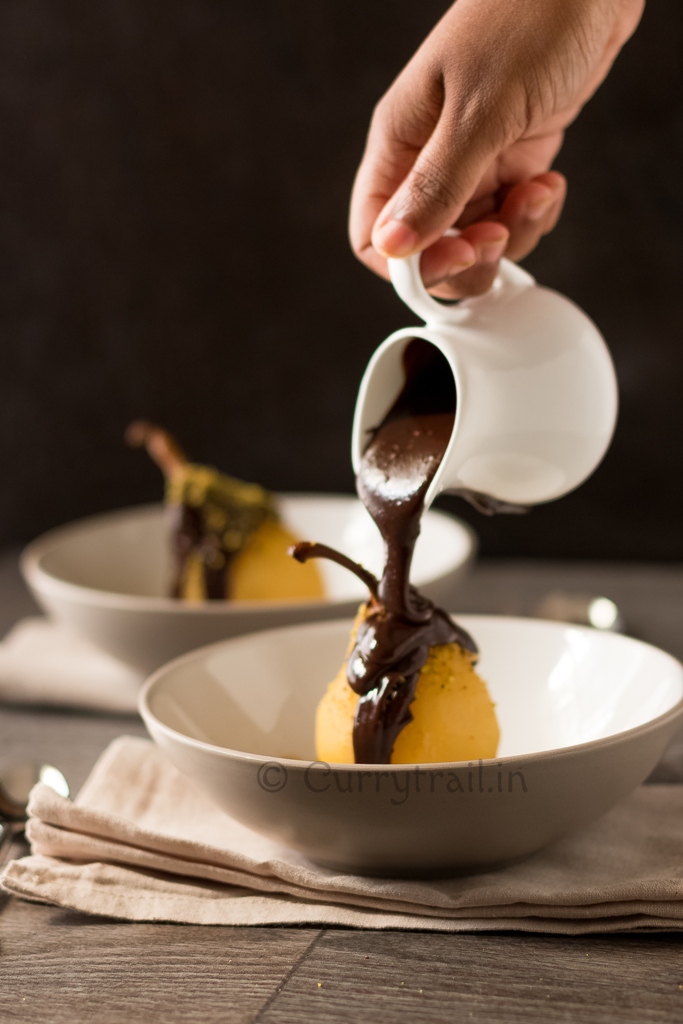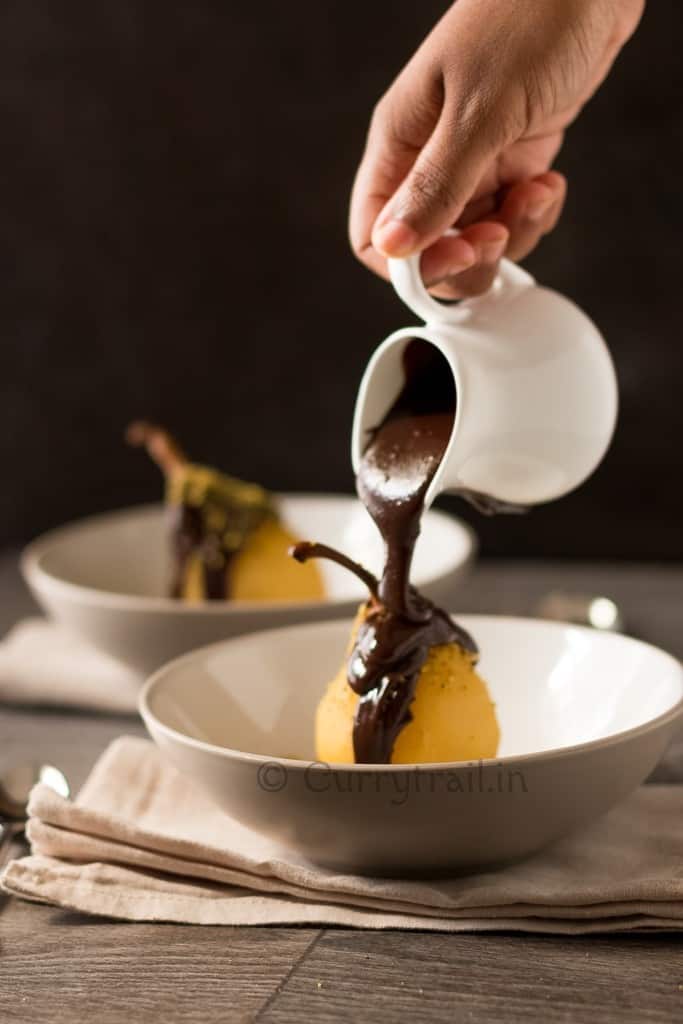 Poached pears is a popular French dessert which is actually called Poire belle Hélène, which has poached pears served with chocolate sauce and vanilla ice cream! Poaching is gentle, stove-top cooking. Poaching also improves the taste of pears. The longer the pears sit in the flavorful syrup after poaching, the better they'll taste.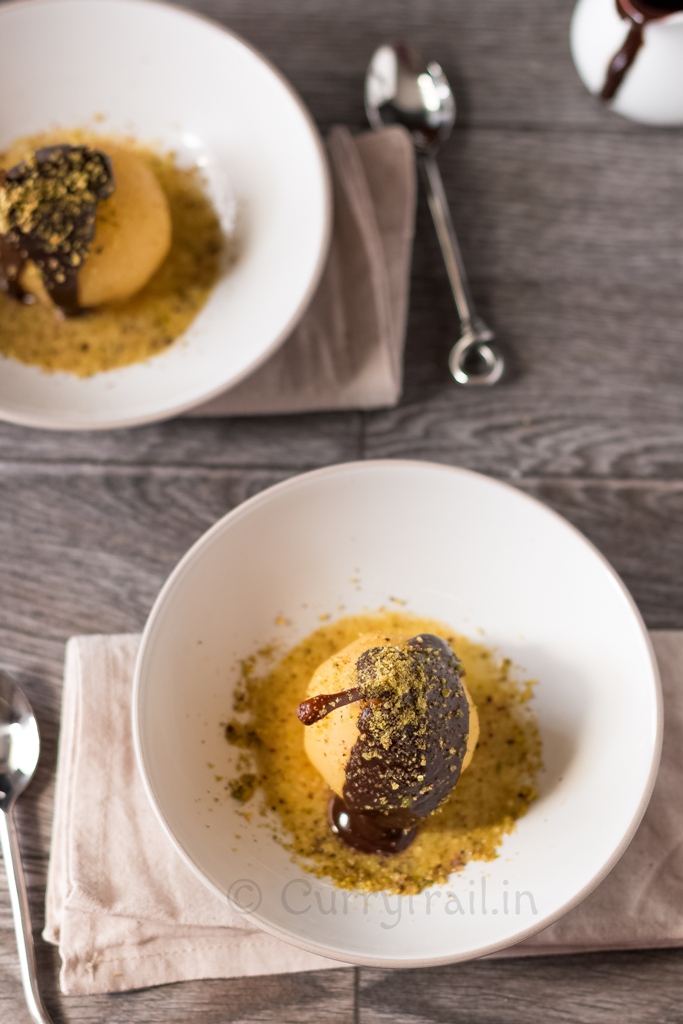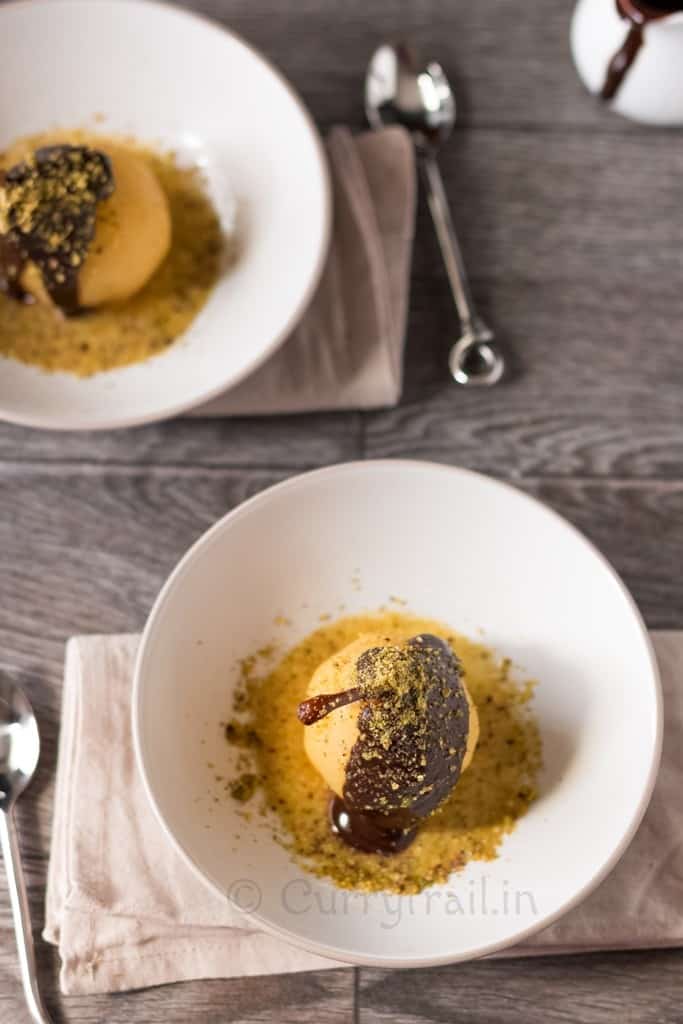 To get a rich and boozy taste red wine is usually used to poach pears, but one can totally customize the poaching liquid to suit your taste, adding various spices, fresh ginger, vanilla beans, or wine to the mix. And I also change sweeteners, swapping out honey for sugar. Just be sure to keep it relatively simple. It's nice to make things lively, but too many flavors can spoil the broth.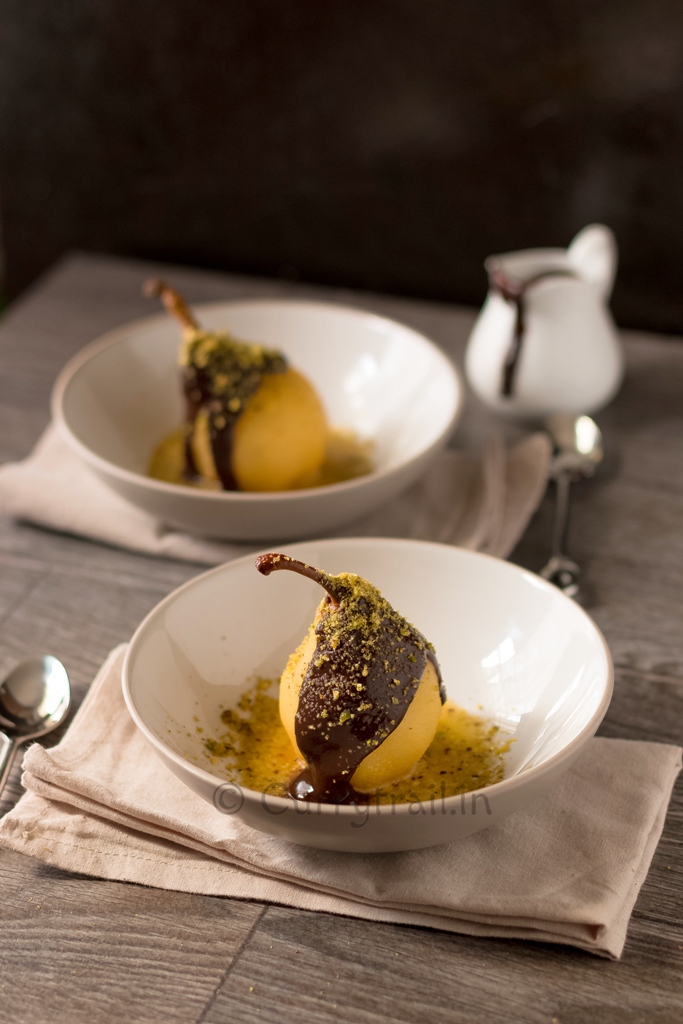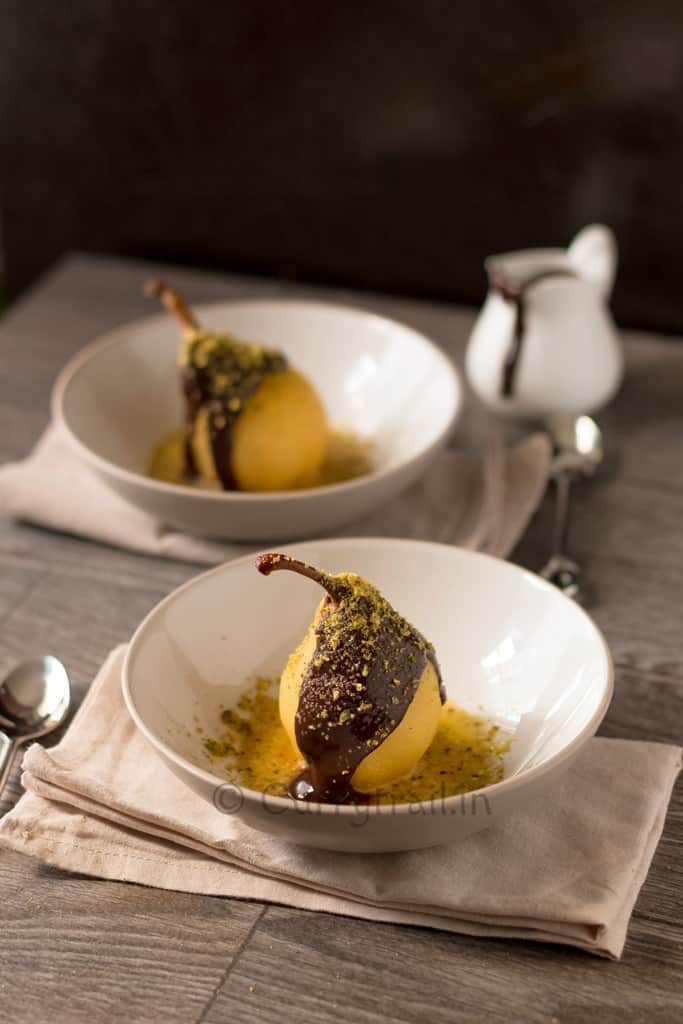 Since I was going to feed my kids these pears, I did not use wine, instead I used orange juice, a generous pinch of saffron and spiced it up with cinnamon barks, star anise and used honey as sweetener. The pears were cooked in this syrup for good 25-30 minutes on simmer. And once they were poached I let it sit in the syrup for another 20 minutes. Finally I drizzled hot chocolate sauce and sprinkled pistachio sand. There you have it my version of THE MOST DELICIOUS poached pear which not just looks gorgeous but tasted YUM! The hint of spices and the orange juice with saffron flavor made this poached pear BIG ON FLAVORS AND TASTE!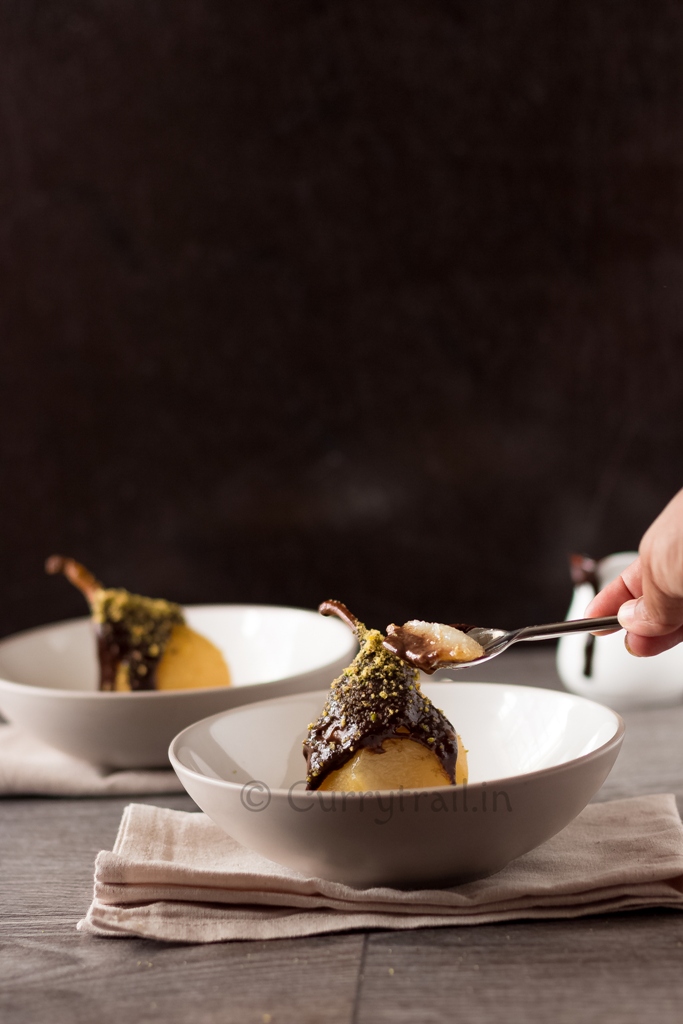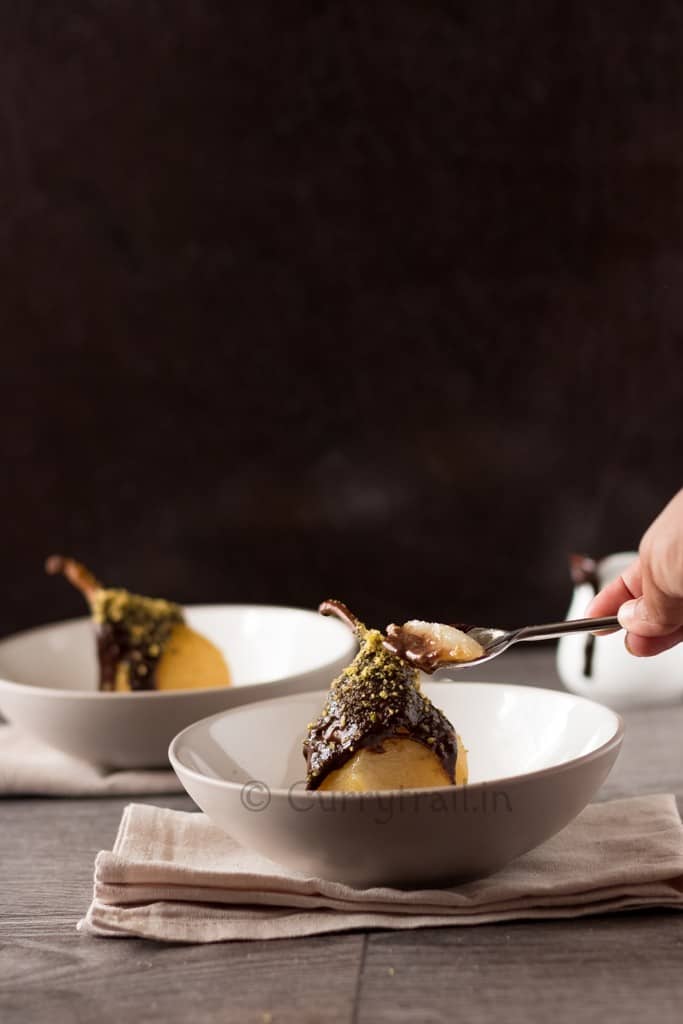 Here's my Spiced Orange Saffron Poached Pears with Chocolate Sauce and Pistachios Sand recipe –
Ingredients:-
Serving 2
For poached pears-
Firm, ripe pears – 2
Water – 3 cups
Honey – ½ cup(add more if you want more sweet)
Orange juice – from 2 oranges
Orange peel – from half orange
Cinnamon – 1 bark
Star anise – 1
Saffron strands – a generous pinch
For chocolate sauce-
Dark chocolate – ½ cup
Fresh cream – ½ cup
Honey – 1 Tbsp
Garnish-(optional)
Pistachios sand(pistachios ground into coarse powder)
Instructions:-
1. With a small paring knife remove the core from the pears leaving the the stem intact. If you wish you can cut the pear into quarters length wise. But I think leaving the pears whole with stem intact makes them look pretty!
2. In a large pan add all the ingredients (except for pears) mentioned under the list 'for poached pears'. Let it simmer for 10 minutes. Then remove the orange peel as if you leave it longer it will turn the syrup bitter.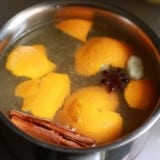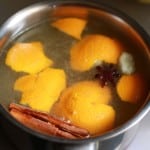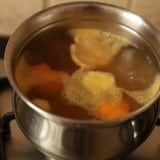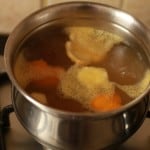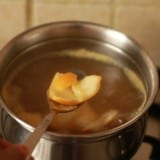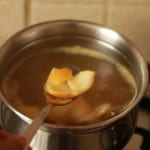 3. Now add in the pears and let it simmer for 25-30 minutes, depending on the ripeness and size of your pears.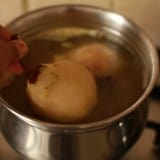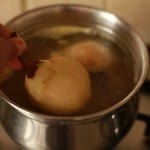 4. When pears have finished cooking, remove from heat and let the pears sit in the syrup for another 20 minutes. This step is optional, but I highly recommend you do this as this will enhance the flavor of pears even more.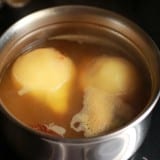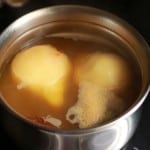 5. To prepare chocolate syrup, in a sauce pan add fresh cream, honey and place it on simmer heat. Mean while chop dark chocolate roughly and place it in a ceramic or stainless steel bowl. Once the cream and honey begins steady boil add it to the chocolate and let it sit for 3-4 minutes. Then whisk well until no lumps are left.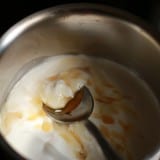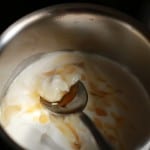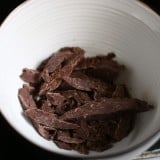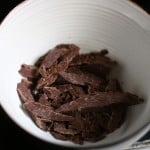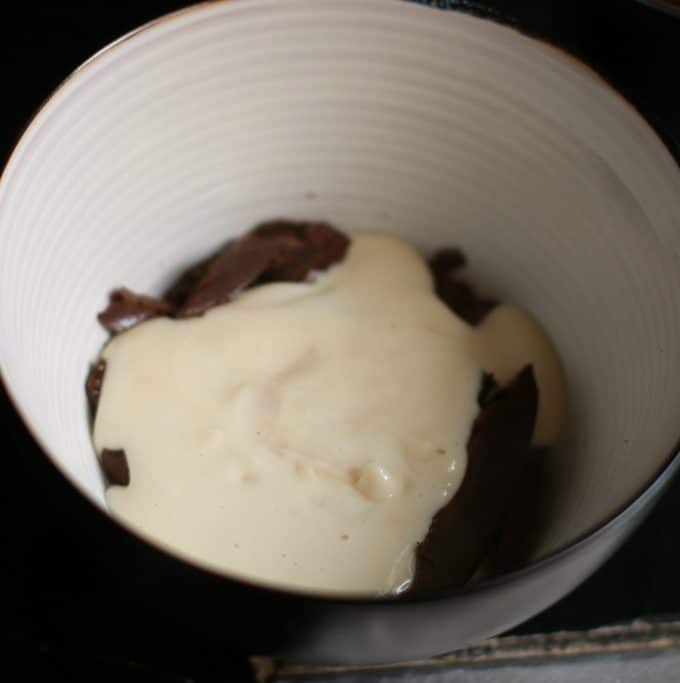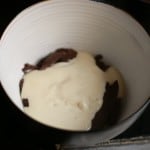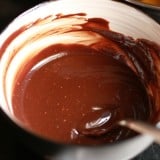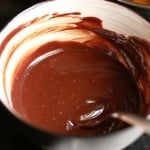 6. Now take out poached pears out from the syrup using slotted spoon carefully and place it on serving bowl. Pour hot chocolate sauce, and sprinkle some pistachio sand. You can also add 3-4 tbspns of the syrup the pears were cooked in, it adds a wonderful flavor and taste to the dessert and also make it look elegant. It is best served with a big scoop of vanilla ice cream, but since I was keeping the dessert guilt free, i skipped ice cream!
There you go, exotic, elegant, delicious poached pears with chocolate sauce and pistachio sand! Dont you think this is a perfect for a cold winter evening's? 😀