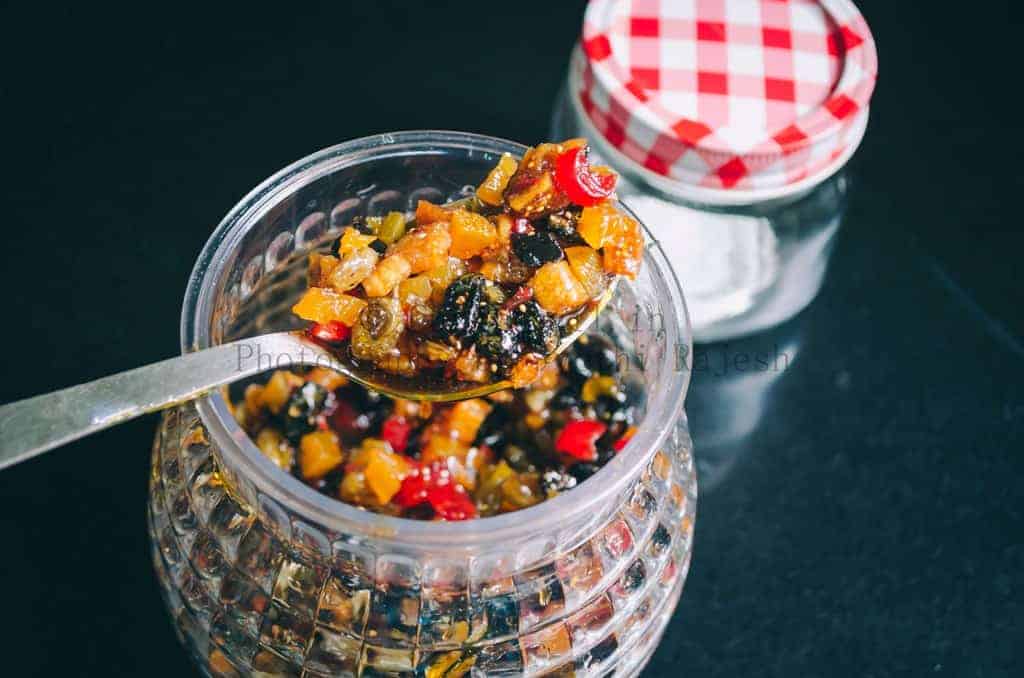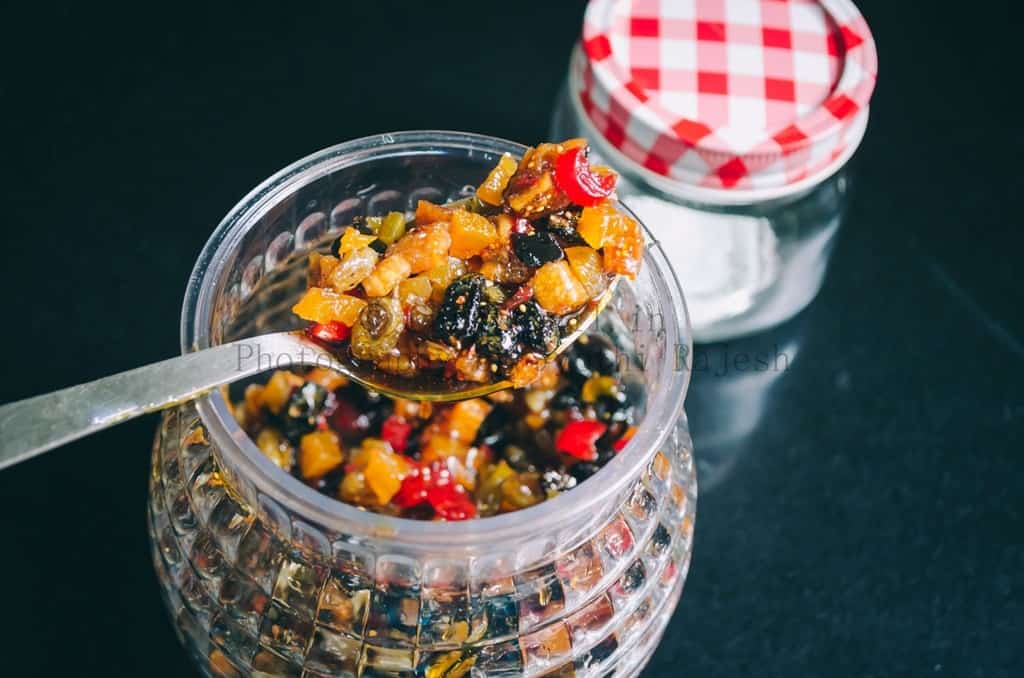 It's a beginning of festive season. Christmas is in the air, and I can feel all the excitement about Christmas. Been spent good 10 years in Convent School during my school days, I have very fond memories of Christmas. The decoration, the jingles, Christmas was celebrated with zest every December in my School. There were beautifully decorated Christmas trees, prayers, dances, and gifts for all of us. And the most important of all was the delicious fruit cake our Christian neighbors would very fondly share with us. The cakes were baked at home in an authentic way and it tasted heavenly. Oh my, ….I'm almost drooling remembering the taste of those wonderfully baked fruit cakes. Along with fruit cakes were of course a lot of other goodies shared.
Though I'm not a Christian I love to celebrate Christmas for lot of reasons. Some people get irritated that people celebrate Christmas for wrong reasons like for gifts and cakes, forgetting the real purpose and meaning behind Christmas. I personally feel, there is no harm in celebrating Christmas or any other festival even if it's for the purpose of giving or receiving gifts and goodies, as I think it's better than doing other nasty things…
Well, coming to the recipe now, Each person has their own list of 'must have' foods for Christmas. For me, it is the fruit cake; that wonderful combination of nuts and dried fruits. If you have ever made a Fruit Cake you know that what really sets this cake apart is how we repeatedly feed the cake, over time, with alcohol (rum, brandy, whisky). This gives the Fruit Cake a subtle rum/brandy flavor and a moist texture, plus it also allows the cake to be stored for ages and ages. Of course, the step of repeatedly brushing alcohol on the cake means we have to make it well in advance of Christmas.
Christmas fruit cake is a tradition on it's own. There is a way to bake the fruit cake. If you are thinking of baking a fruit cake for this Christmas, it's time to get the fruits soaking. I did mine in caramel syrup with rum in it.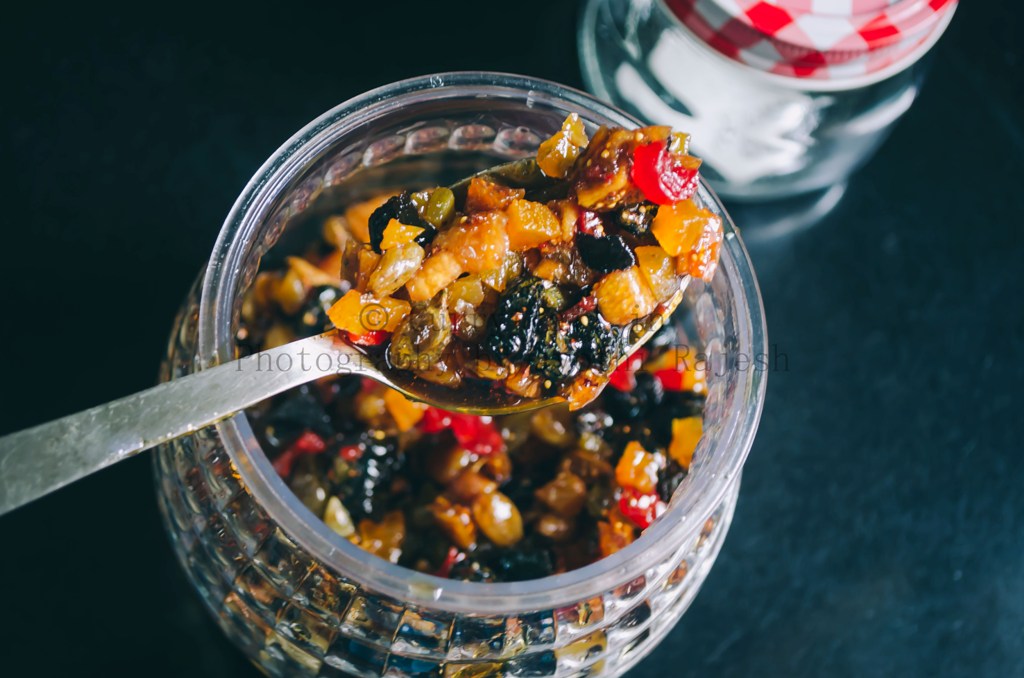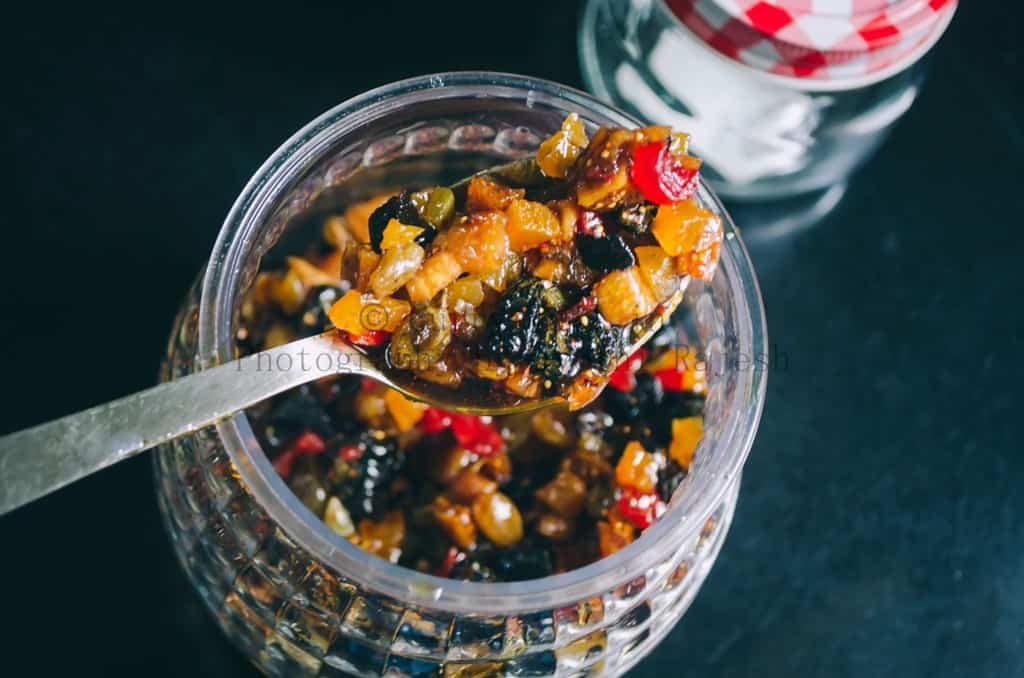 Recipe adapted from fondbites
Ingredients:-
Dry fruits – 3 cup(Use any dry fruit of your choice, you could also use nuts in it like walnuts, almonds. I did not use any nuts.)
Caramel sauce – 1 cup
Good quality Alcohol(Rum/brandy/whisky) – 1 cup
For Spice powder:
Cinnamon – 1 inch
Nutmeg – 1, break them roughly.
Cloves – 6
Ginger powder – 1 tsp
2 tablespoons granulated white sugar
For wet caramel sauce:
Granulated white sugar – 2 cups
water – ½ cup
water – 1 cup (to be added later to "stop" the caramelization process)
Method:
1. Chop the fruits finely. Keep aside
2. Add all your spices in your small jar food processor along with granulated white sugar and pulse until it is fine powder.
3. For caramel sauce :- In a heavy bottomed vessel/non-stick pan, add the sugar and ½ cup water. Now turn on the heat to medium and stir, this time with a stainless steel spoon, until the sugar has dissolved completely, after that let it cook without stirring, just hold the pan by the handles and shake gently. Here we are, the sugar has dissolved completely, so remove the spoon and don't stir again; you can swirl the pan gently, in this way… and allow the water to evaporate. When the water has evaporated, the caramel will start to colour, as the sugar is actually burning, so we'll get different textures and colours. If any sugar crystals stick to the side of the pan, you can use a damp pastry brush to push them down, in this way. Now we just have to wait. Sugar turns to light amber stage first and then becomes golden brown in color. At this stage you have to remove the pan from heat immediately else sugar will turn to dark brown color and in no time turn dark and get burnt, so watch carefully.
4. When the caramel reaches your desired colour, you can make a caramel sauce, that won't harden, so remove the caramel from the heat and add 1 cup of hot water, in this case; be careful, because it will splatter. Stir with a stainless steel whisk… and let it cool. The longer the caramel sauce cools, the thicker it will be, but still fluid. You can serve this sauce with a spoon dessert, a crème caramel, or even a slice of cake
5. That's wet caramel syrup/sauce ready.
6. In a wide vessel add all the chopped fruits. Use a dispossible gloves and start kneading the fruits trying to mash the fruits thoroughly. Now add the caramel syrup and mash again so the syrup blends completely. Now add the spice powder and mash again. Finally add alcohol and mash again.
7. Transfer the prepared fruits in a porcelain jar/any airtight container and close it. Place the container safely until use.