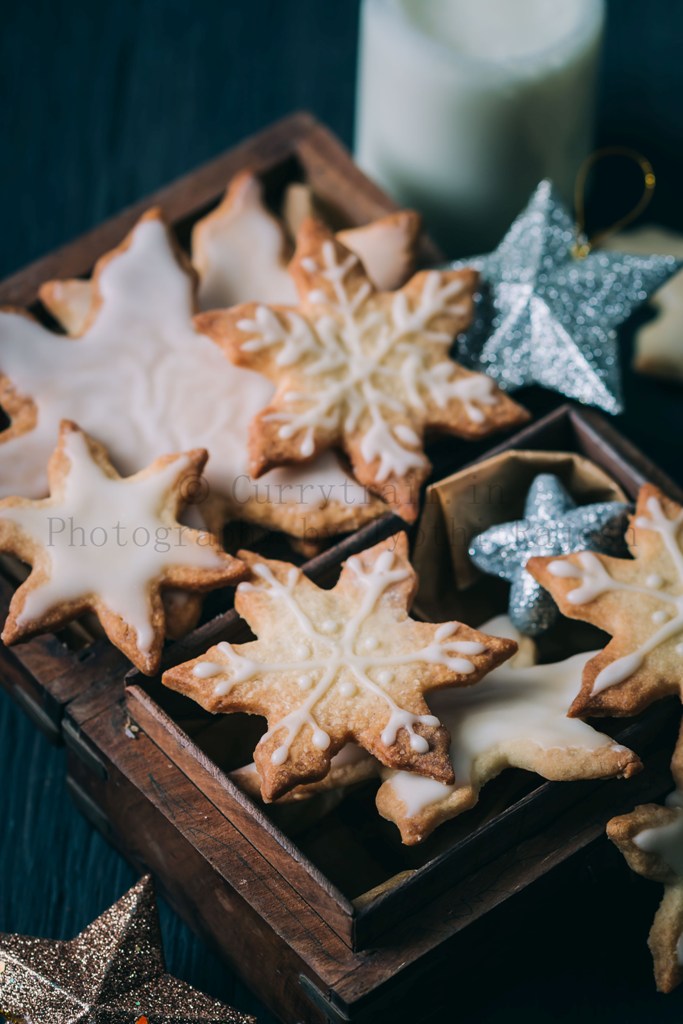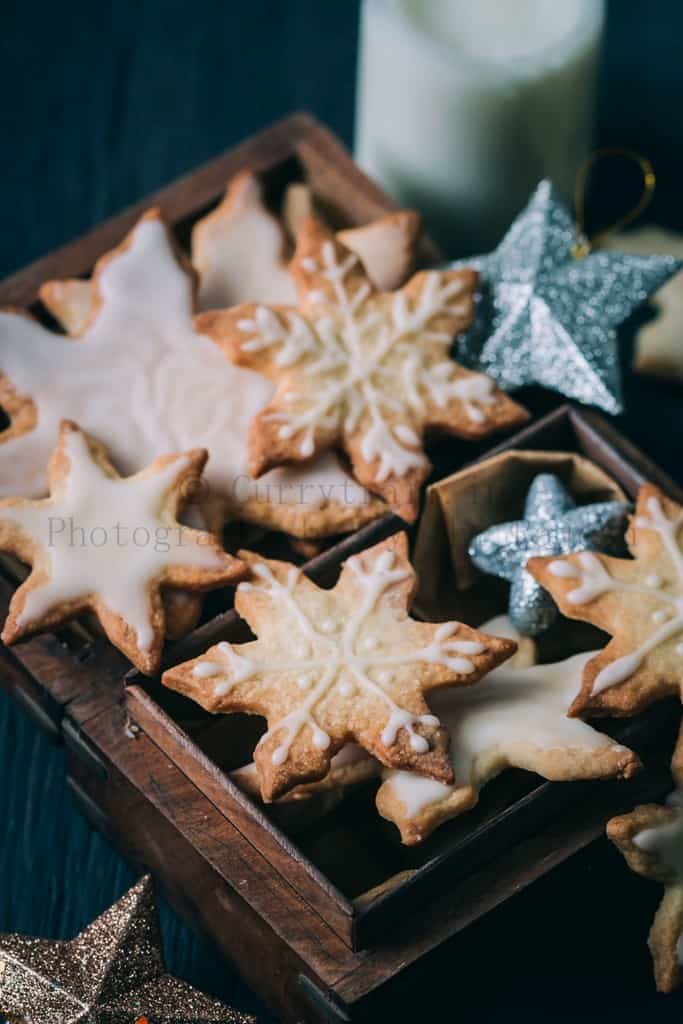 December is the best month for all bakers out there! It's one fun filled month for sure, a lot of traditional, lot of fun goodies to bake this season. The energy and enthusiasm that fills the soul is amazing.
Since Christmas is just around the corner, I baked a variety of cookies. Daughter has Christmas party in her school and children are asked to carry snacks to share with each other. I decided to bake cookies for daughter's school Christmas party. She will be carrying assorted cookie box! And she is already very excited about it!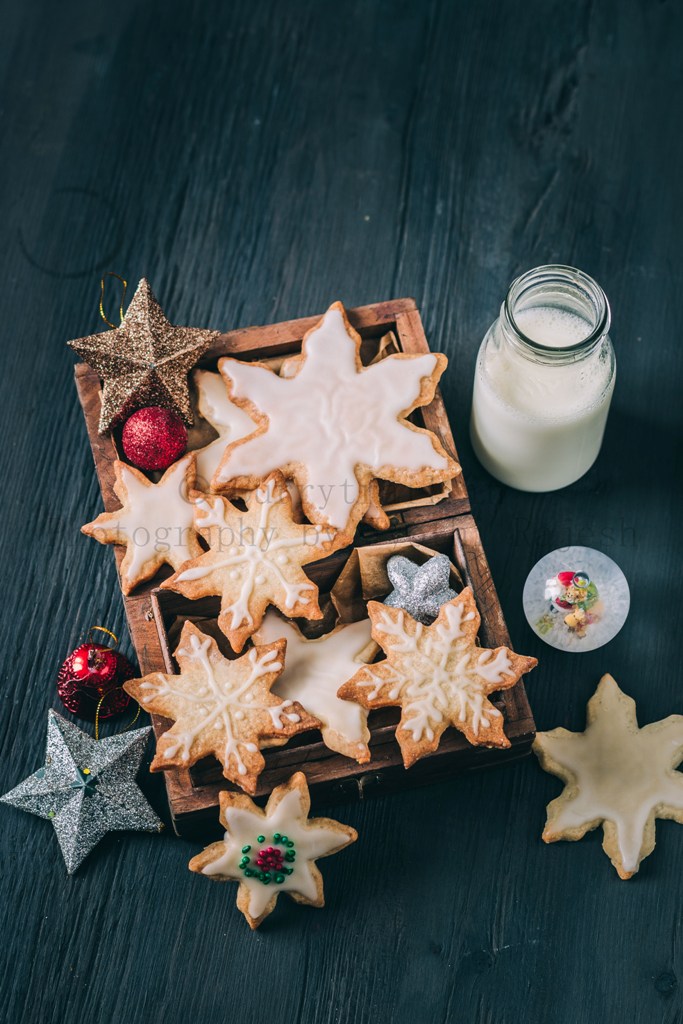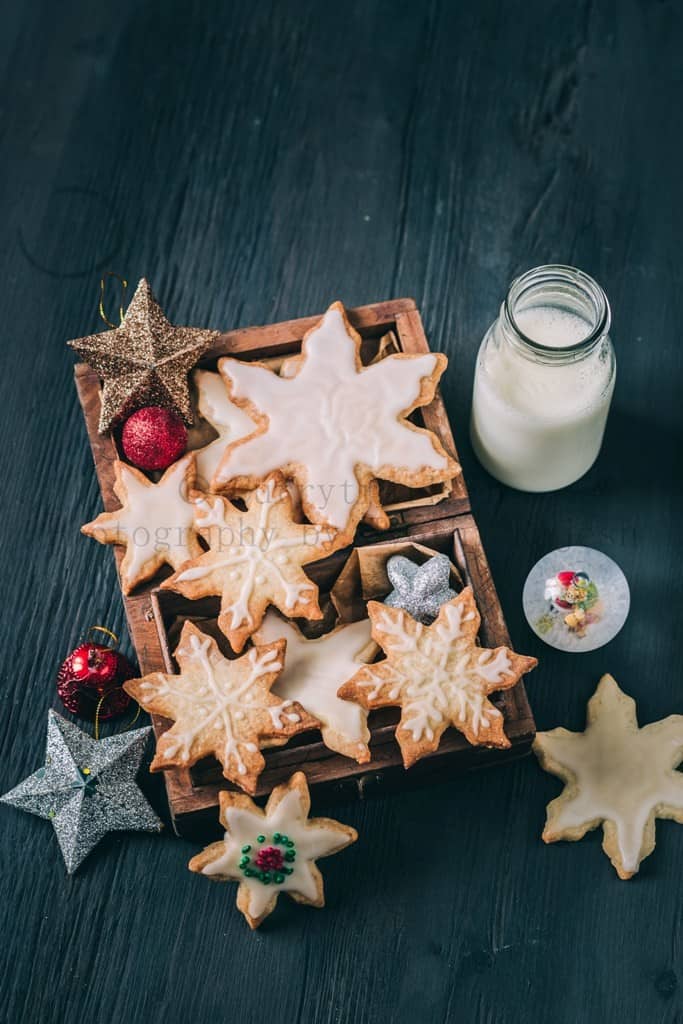 Snowflakes shortbread cookies are ridiculously simple, easy to make, requires just a hand full of ingredients and tastes simply delicious! And the fun part, decorate it the way you want, even top it with sparkling sugar so they glisten like snowflakes. These cookie can be gifted to friends and family for Christmas.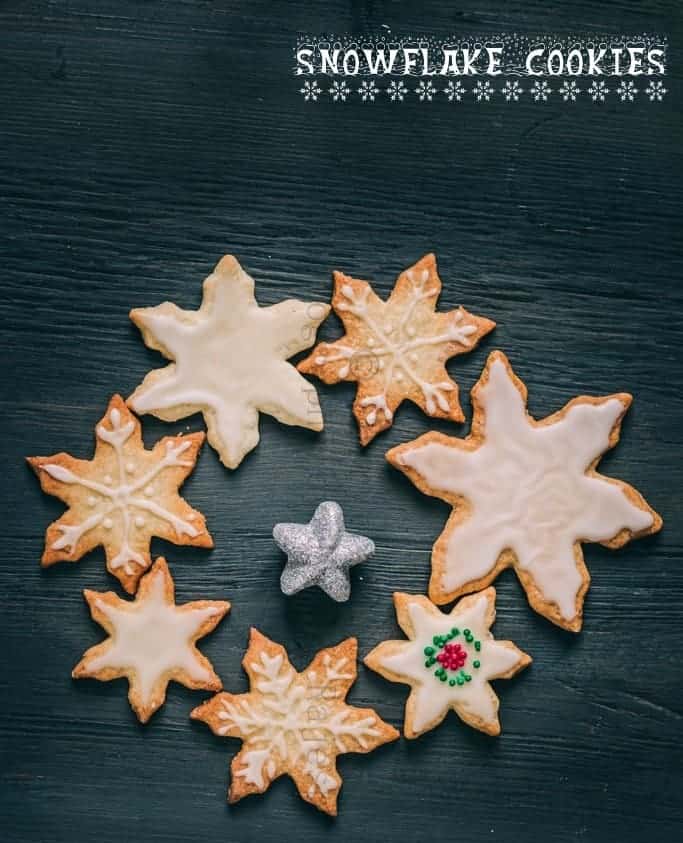 I decided to keep the cookie decoration pretty simple for a reason – I have very shaky hands, I suck at work that requires intricacy! Go ahead and decorate the way you wish for your cookies. You can even use good quality food colors for your cookie decorations!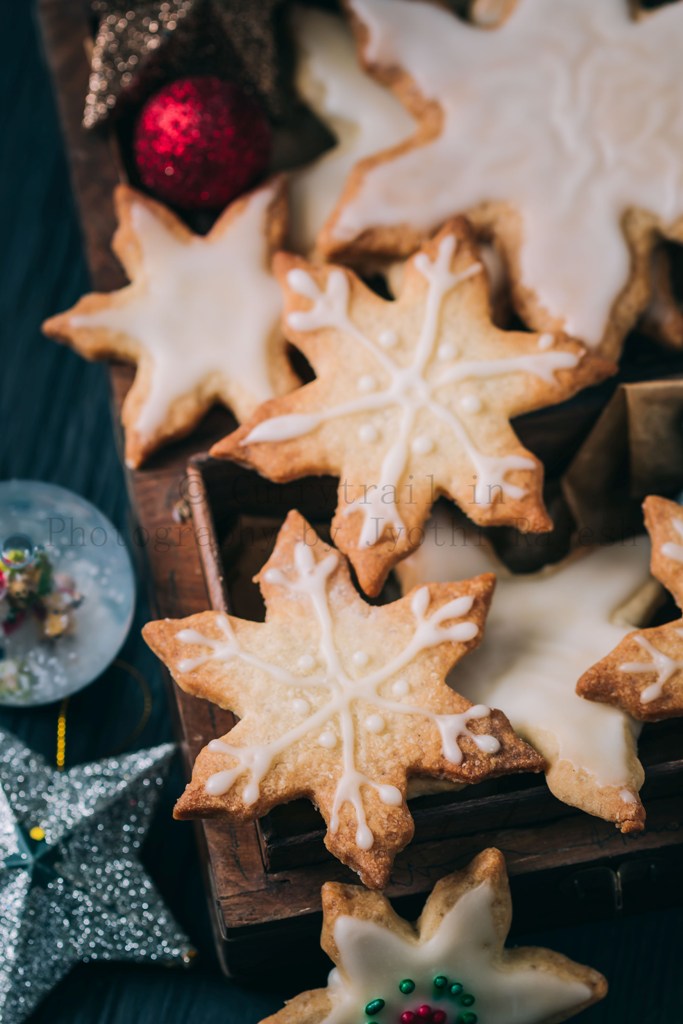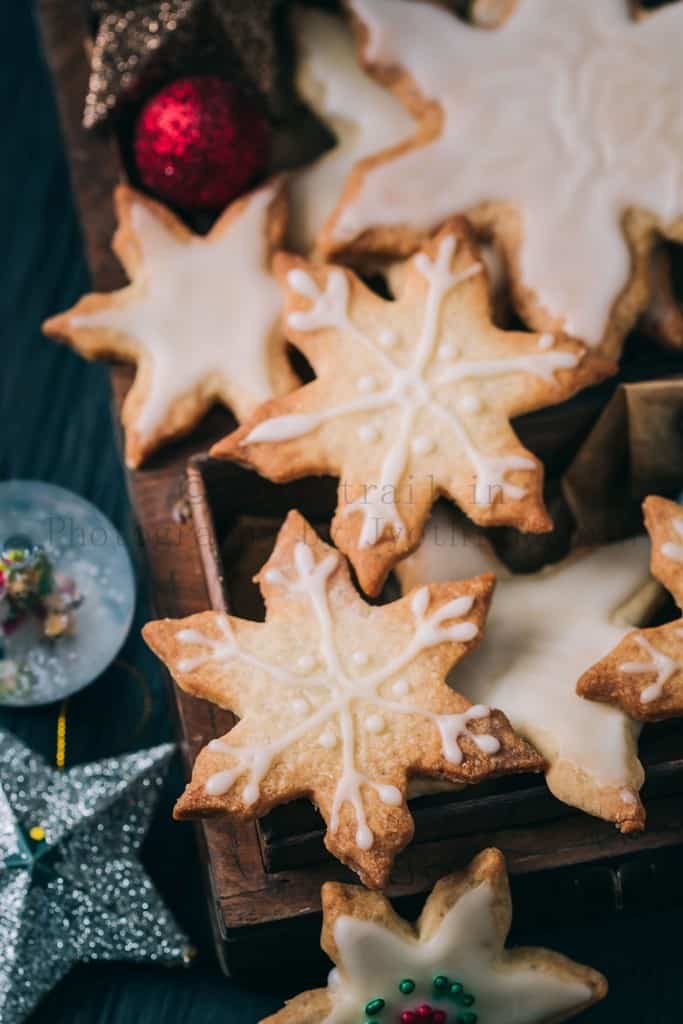 Ingredients (makes close to 30 snowflakes of varied sizes)
1 cup all butter, softened
2 cups all purpose flour
1 cup castor sugar
½ teaspoon vanilla extract
¼ teaspoon salt
For Icing
1 cup confectioners' sugar (icing sugar)
Few drops of water
Method
Preheat the oven to 180 degree centigrade.
Add room temperature butter to a bowl of an electric beat and beat the butter until the butter loosens up, then add sugar and beat butter – sugar mix until they are light and pale in color.
Add the vanilla extract and beat again.
In a medium bowl, sift together the flour and salt, then add them to the butter-and-sugar mixture. Mix on low speed until the dough starts to come together. Dump onto a surface dusted with flour and shape into a flat disk. Wrap in plastic and chill for 60 minutes.
Roll the dough ½-inch thick and cut using different snowflakes cutters.
Place the cookies on a greased baking sheet and sprinkle with sugar. Bake for 15 – 18 minutes, until the edges begin to brown lightly. Allow to cool to room temperature.
To make your frosting: Mix your confectioners' sugar with a few drops of water and stir. Take care to not add too much for it will be really hard to get it thick again.
Now decorate the cookies according to your taste.
Let the frosting dry completely. Then store it in air tight containers. Stores upto a week.