Today's post is not really a recipe post. It is rather one of an idea on snacking. We all love snacks. And different seasons bring in different snack cravings! Like in monsoon, deep fried pakodas/samosas/bhajjis are most welcomed. Winter makes us bring out those soup pots to get the most comforting soups for soul bubbling up. Summer and ice cream go hand in hand. During summer we look forward to ice creams, cold drinks.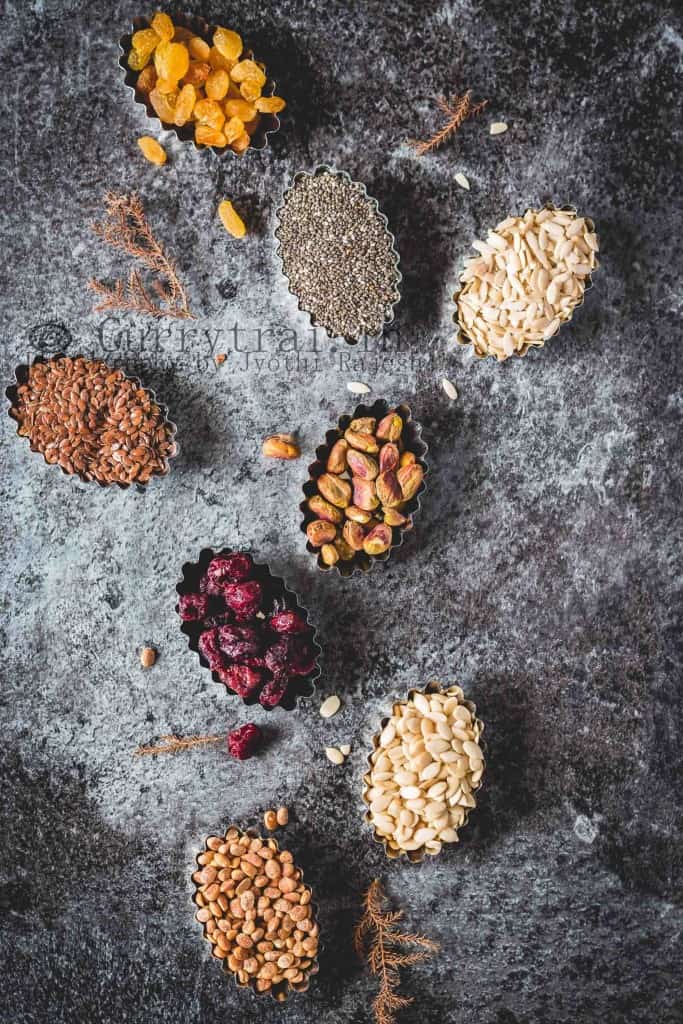 The mid meal meal snacking is the most dreaded one. The hunger kicks in, and if the snack is too heavy, we lose appetite for our meals. And deciding to stave until the next meal can make someone like me cranky, tired and lost without energy!
I learnt this the hard way, whenever your tummy cries "hungry", feed it! Do not let it starve. The more the tummy starves the more complications our body encounters. But feeding the tummy all the time with cholesterol rich food, sugar loaded snacks can do more damage than good.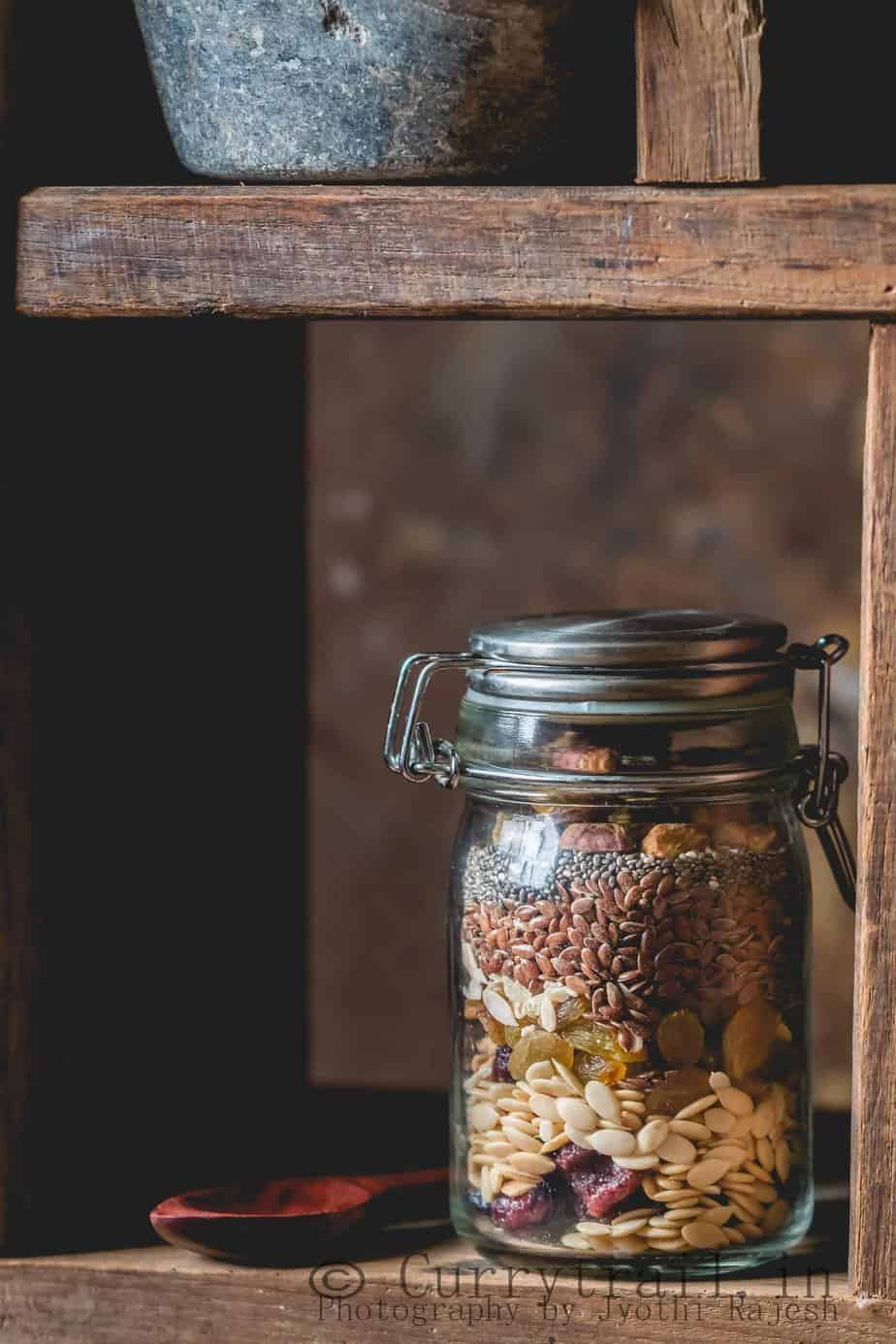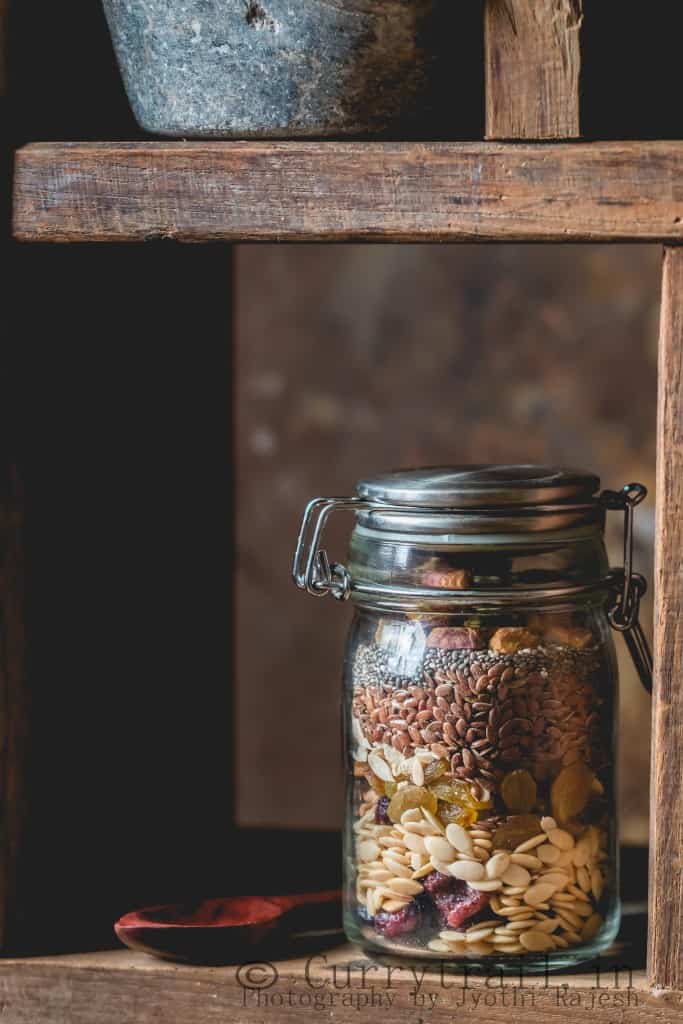 A few months back, my doctor advised me to eat healthy food. She like any other doctor advised me to eat whole lot of vegetables, fruits, grains and seeds. She went ahead and gave me this idea of making seeds as a snack and munch it. That's how I got this idea of making a seeds snack.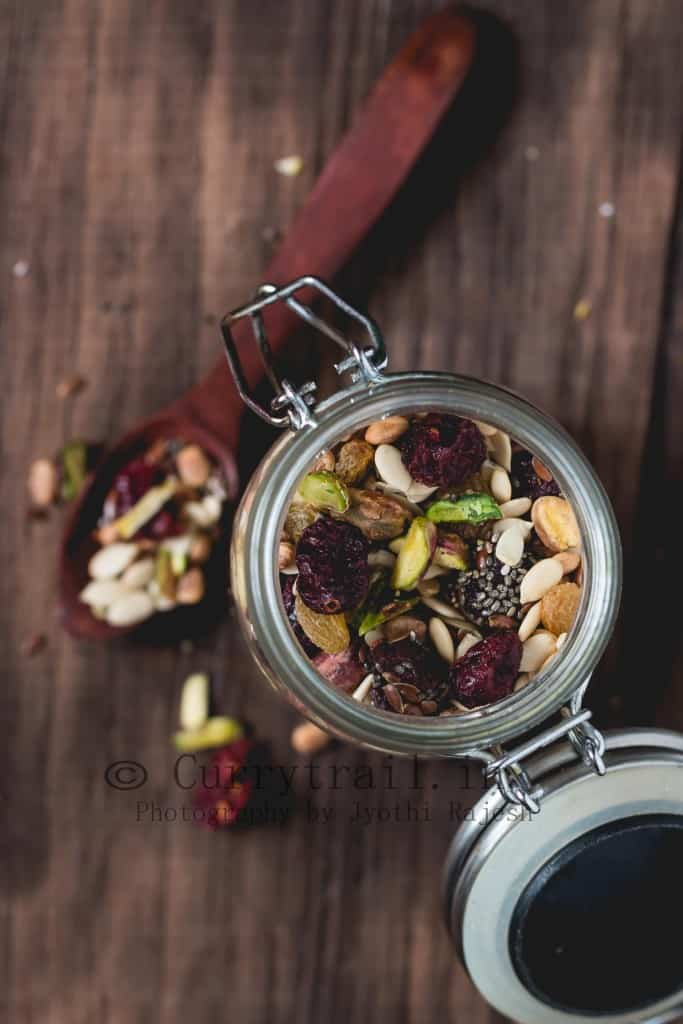 Like I mentioned above this is not a recipe and needs to ingredients list or method of making it. I threw in all the seeds that I could lay my hands on into a bottle. I took a few spoons of this mix once or twice in a day. It's very nutritious.
If you are looking for some snacking options, I highly recommend you to include this in your snack list.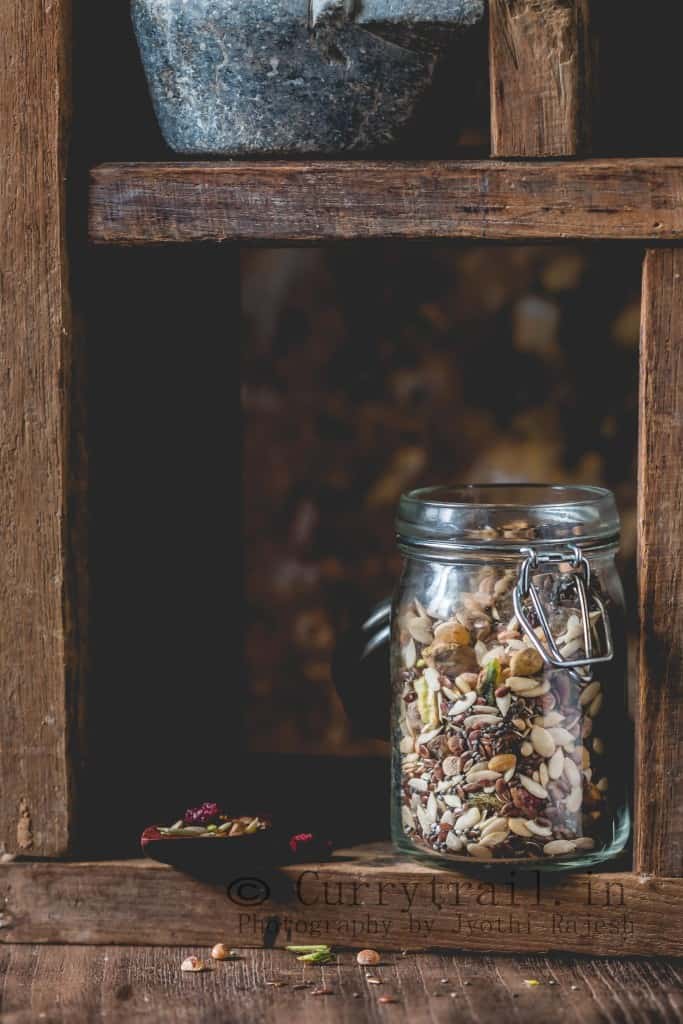 What I used –
Melon seeds
Pumpkin seeds
Chironji
Flax seeds
Chia seeds
Dried cranberries
Raisins
Pistachios
You can use any seeds/nuts/dried fruits of your choice
Lightly dry roast all the seeds, do not brown it. Throw all ingredients into a clean dry bottle. Shake it to mix. Close and store. Eat 2 teaspoon of these seeds every day!
P.S – Inspired from Deeba di's of Passionateaboutcooking work.