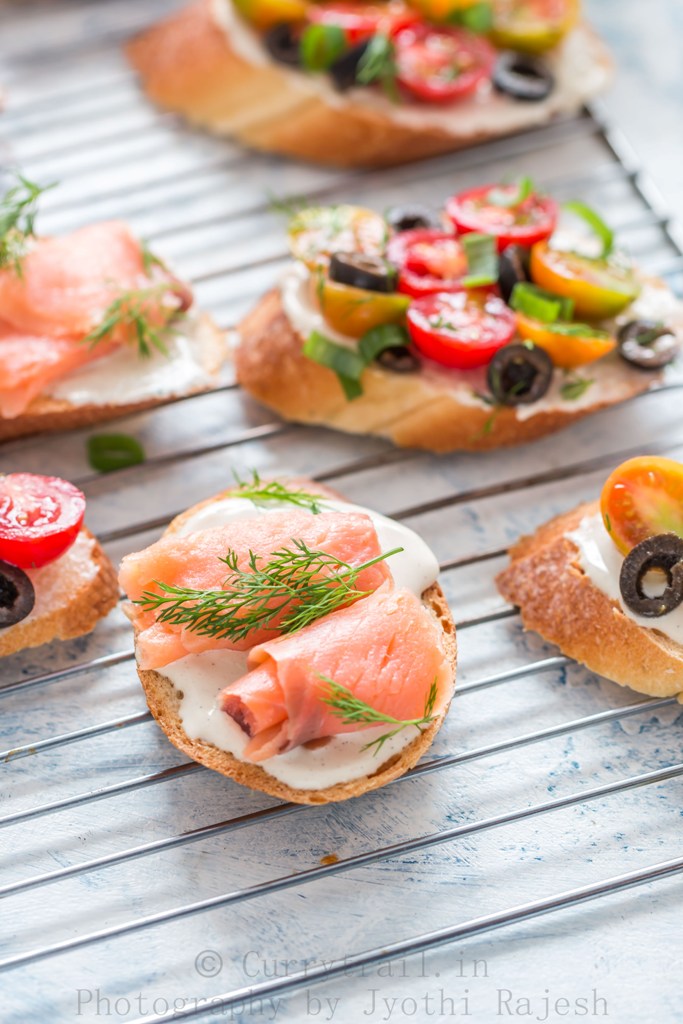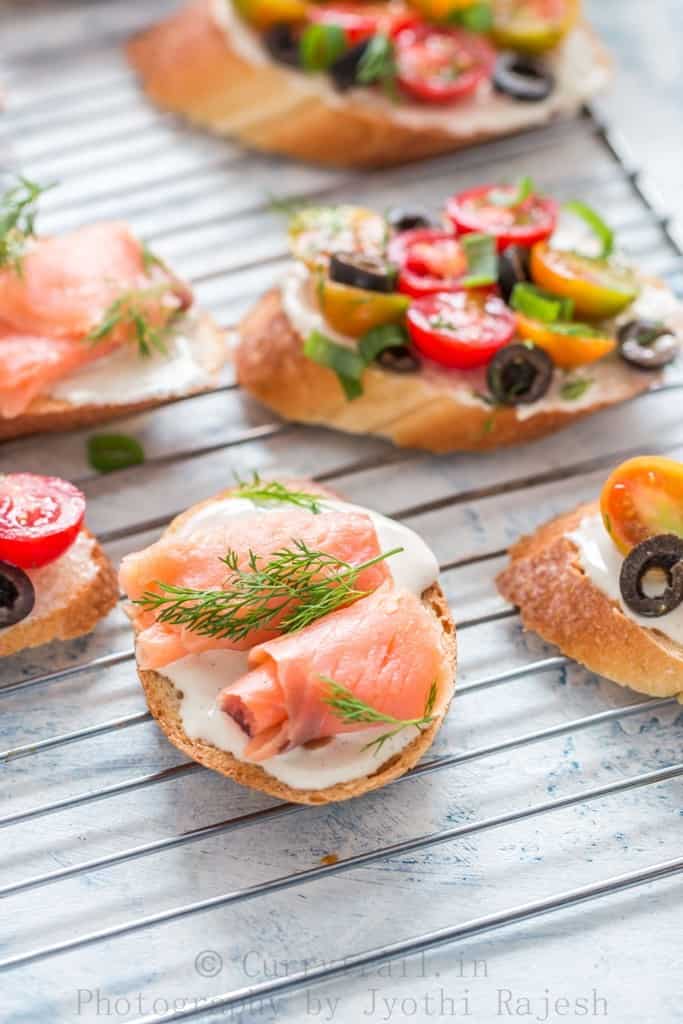 Is it wrong if boys play with soft toys and cooking sets more often than spending time with cars and machines? I don't think it's wrong! Well son plays with both, cooking sets and at time cars. He is so much influenced by his sis and his sis friends who are the ones who is around him most of the play time, I guess it is natural that he gets used to what these little girls play with.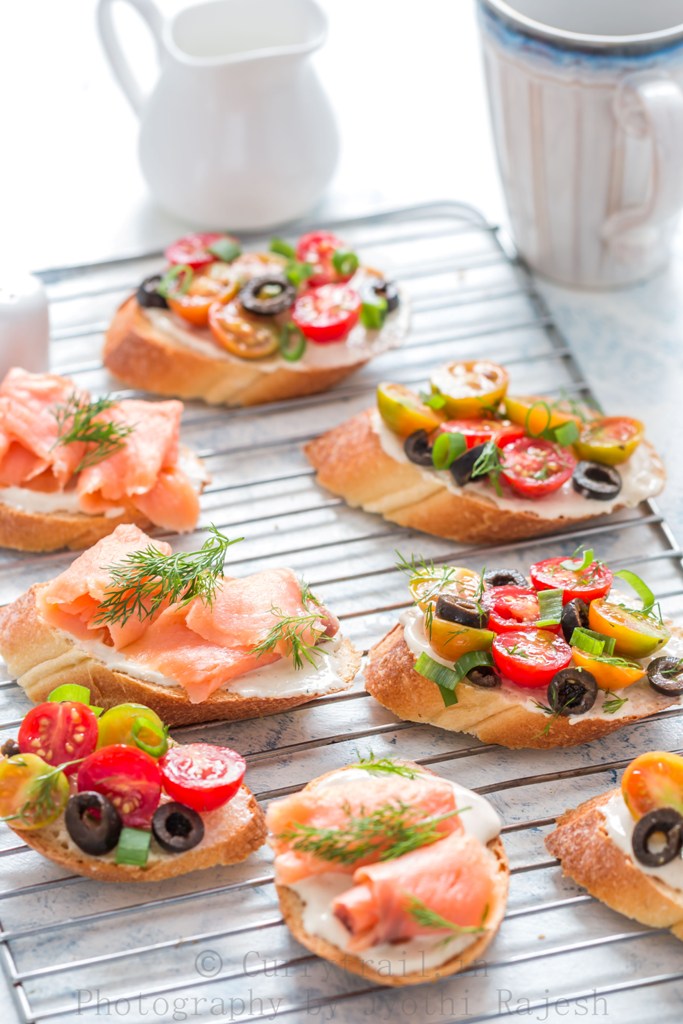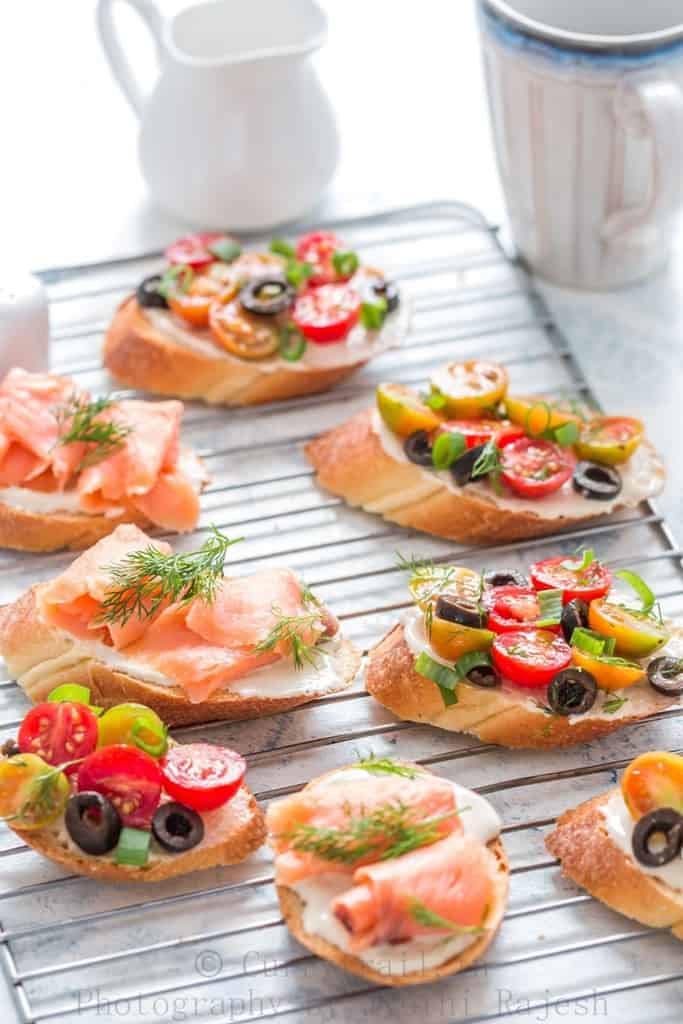 He is still very small to tell his opinion to the girls who make him a patient who is supposed to lie down and the girls enacting as doctors give him injections and medicines to treat him, or tell him to become a small baby and the girls take up one or the other big roles of a family member. I'm not sure if he likes it or not, he just hasn't started complaining yet. There are times he just walks away when the girls are over acting their roles and he finds some things uncomfortable, but hasn't said "NO" yet!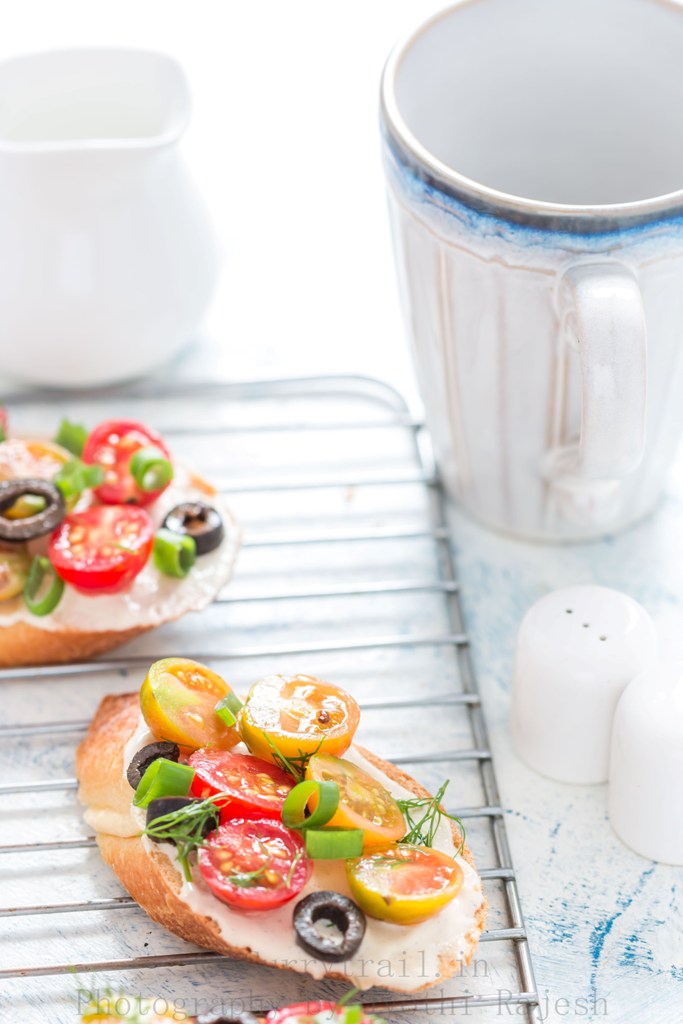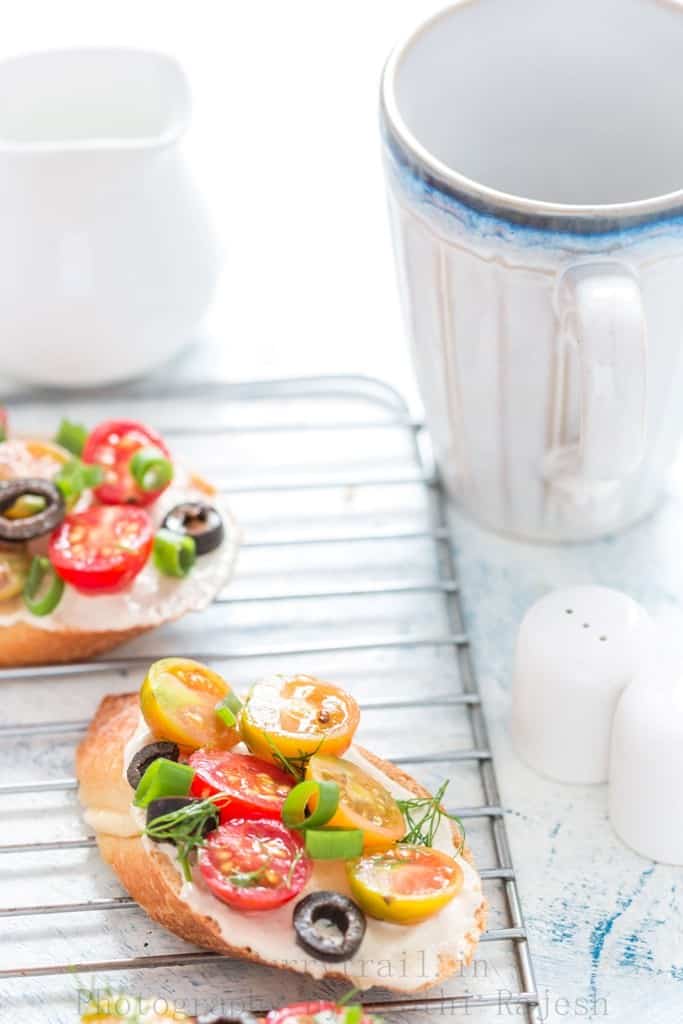 I don't intend to say girls have to play with Barbie and soft toys and boys 'should' play with cars and machines! No, that's not what I'm trying to say, I'm just wondering as of now what does our son like, or has he yet developed a liking for one particular toy?!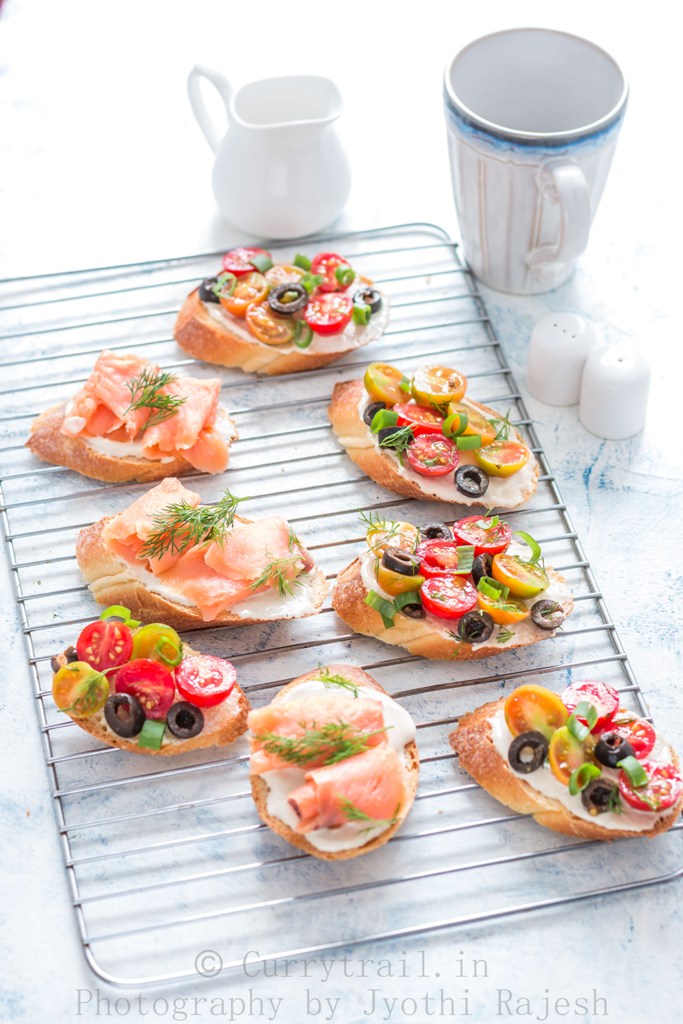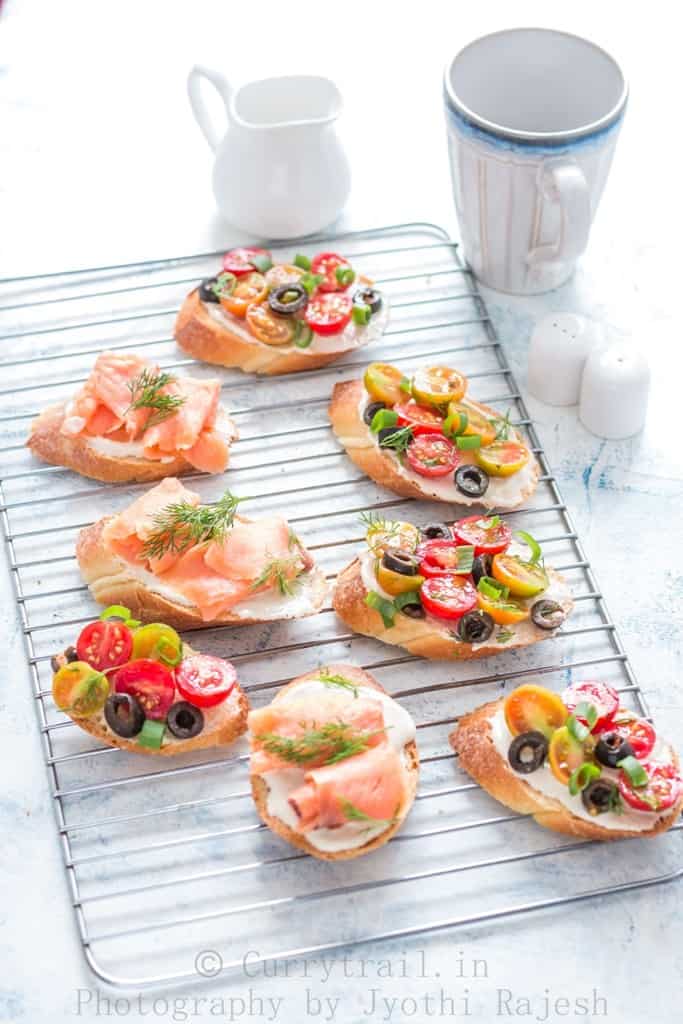 Also trying to think how he would be playing if he was having boyfriends surrounding him during his play time.
I guess I need to try and find some boys of his age and see he gets comfortable with them and likes to play with them. And then what will be his favorite play time game I wonder!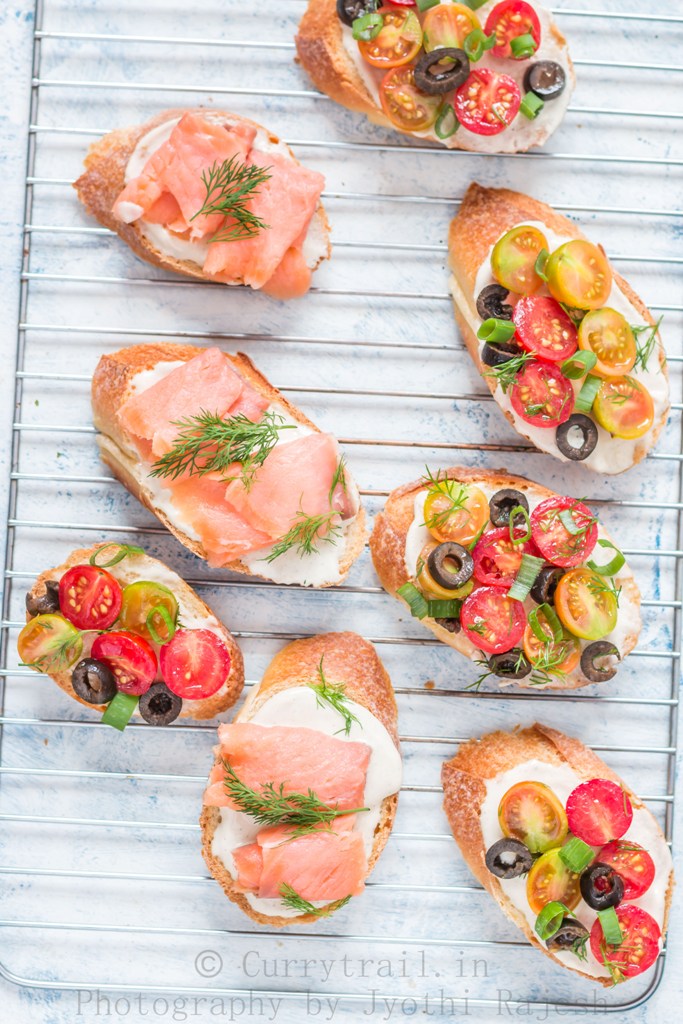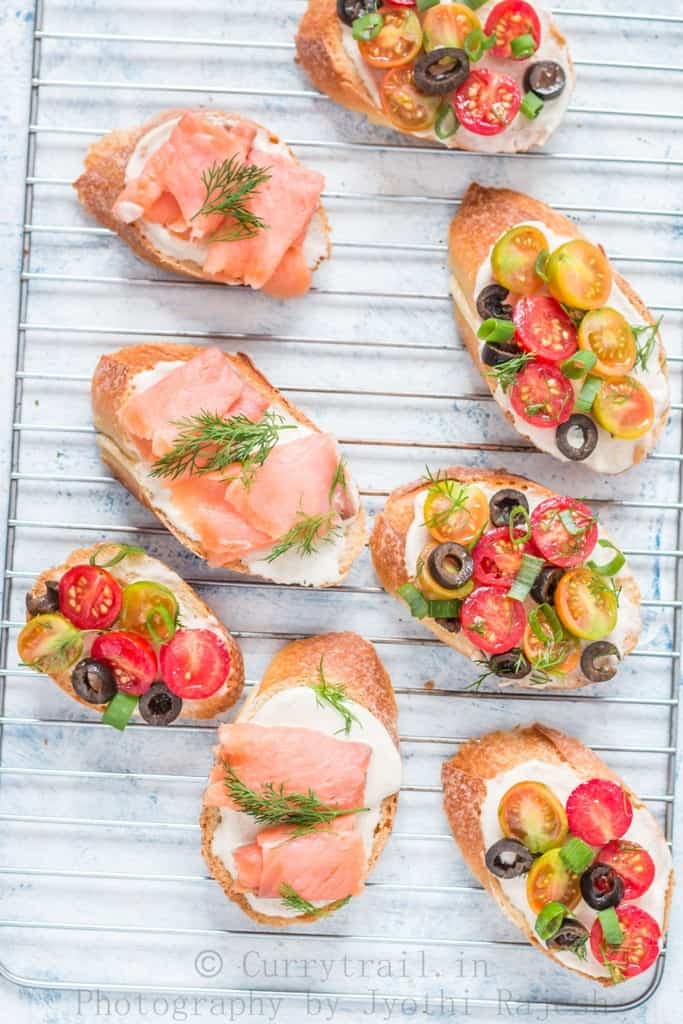 I really don't believe in gender discrimination's. And wouldn't have a problem if our son likes cooking set more than his cars. I wouldn't stop our daughter from playing with cars.  Just a thought that occurred.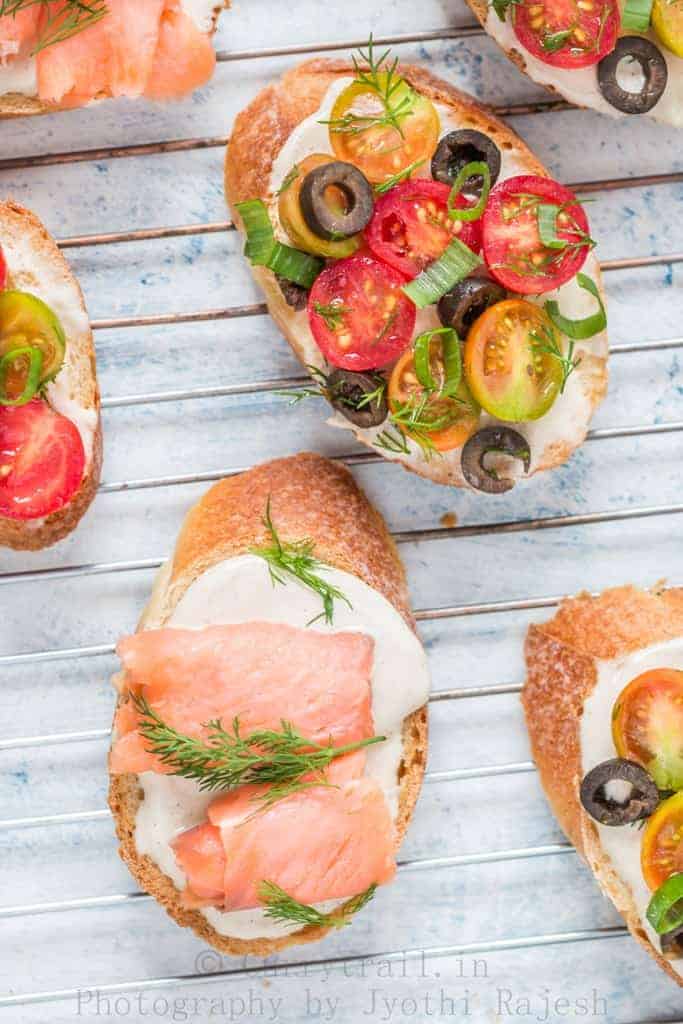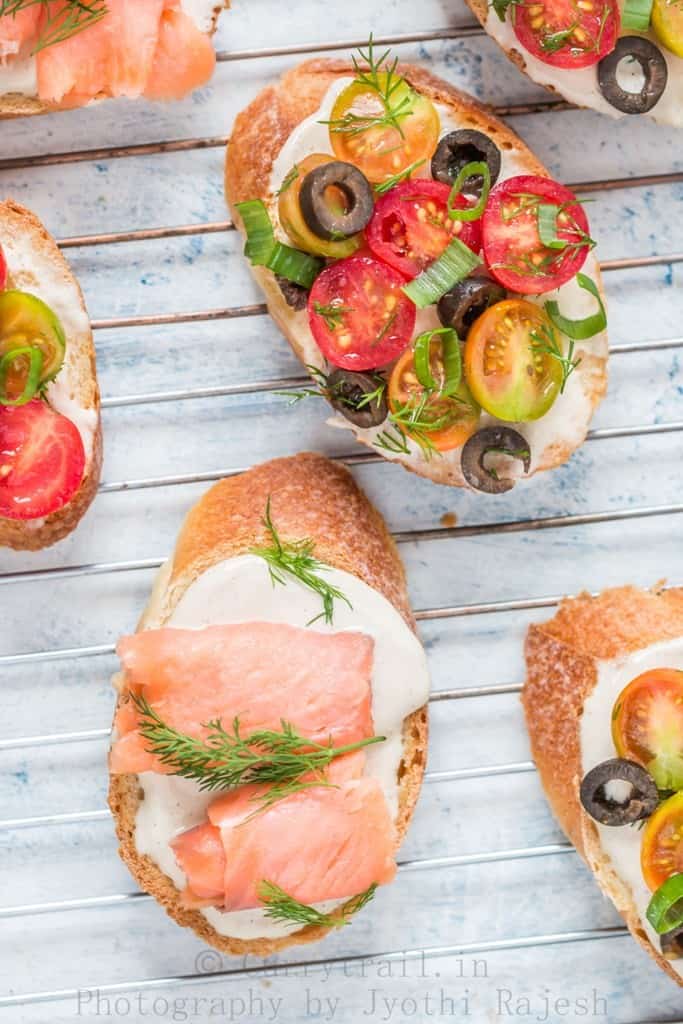 So when it comes to breaking the stereo type rules, we can apply that to anything in life. In cooking as well.
Bruschetta is one of the most amazing finger food. Bruschetta is a classic Italian appetizer dish that has French bread cut into small discs which is then topped with some amazing fresh produces. Though the classic bruschetta calls for balsamic, basil leaves and few other ingredients, I have skipped here both. Yes I have broken the rules and made a bruschetta that suits my palate.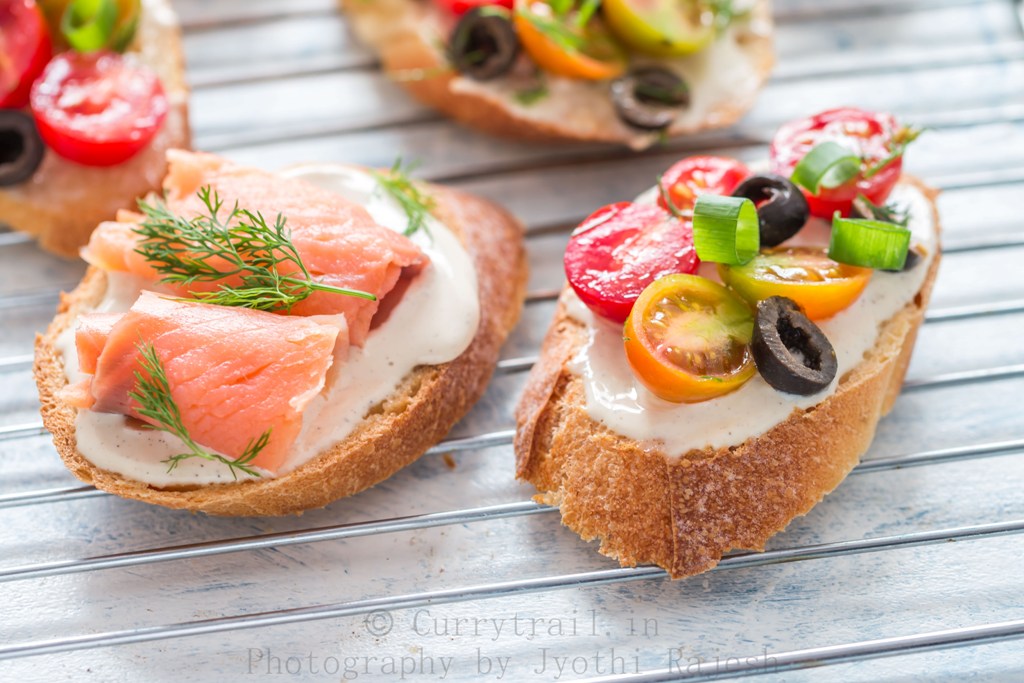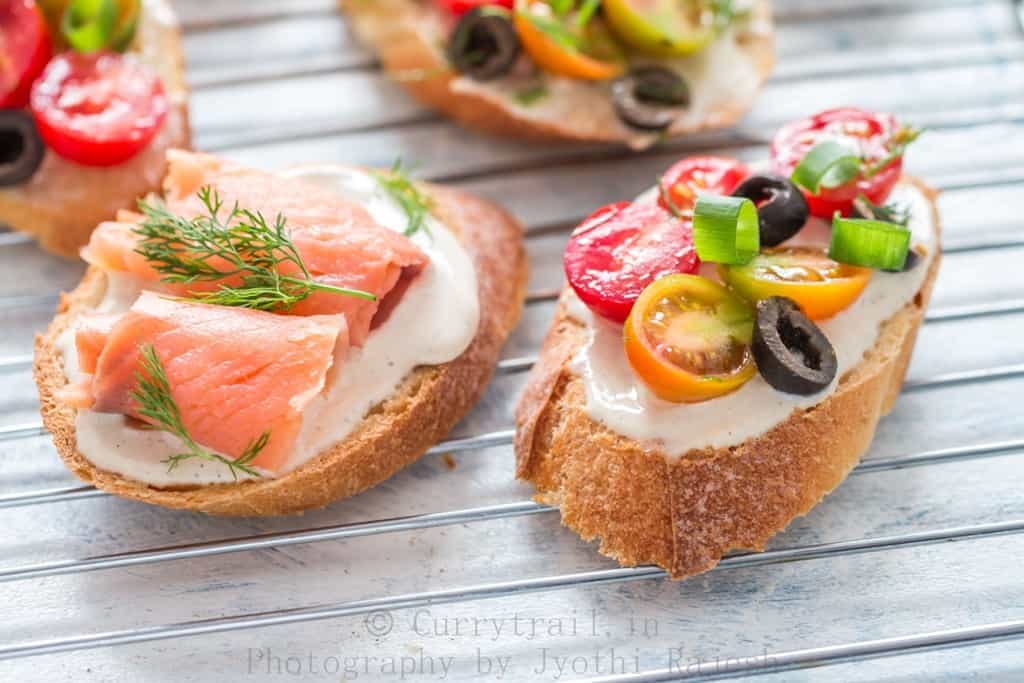 This is savory bruschetta is light, refreshing and very comforting healthy food. Smeared little cheesy garlic mayonnaise over the bread and topped with with smoked salmon and fresh ripe cherry tomatoes. A good drizzle of olive oil over the top, seasoned well with salt and pepper and sprinkled with some dill leaves and green onions.
This recipe comes handy if you are looking for quick and delicious party finger food.
Ingredients
1 French baguette
½ cup cheesy garlic mayonnaise
1 packet smoked salmon
1 cup ripe cherry tomatoes
¼ cup fresh green onions
Few black olives
Few tablespoon dill leaves
1 to 2 tablespoon olive oil
Salt to taste
Pepper to taste
Method
Cut the baguette into 1 to 1 ½ inch thick slices. Lightly toast it.
Smear good amount of garlic cheesy mayonnaise
On half the number of slices place smoked salmon(rolled) and sprinkle dill leaves, salt and pepper powder. Drizzle some olive oil over the top.
On the other half number of slices place halved cherry tomatoes, black olives, green onions. Sprinkle dill leaves, salt, pepper powder and drizzle some olive oil over the top.
Serve immediately.