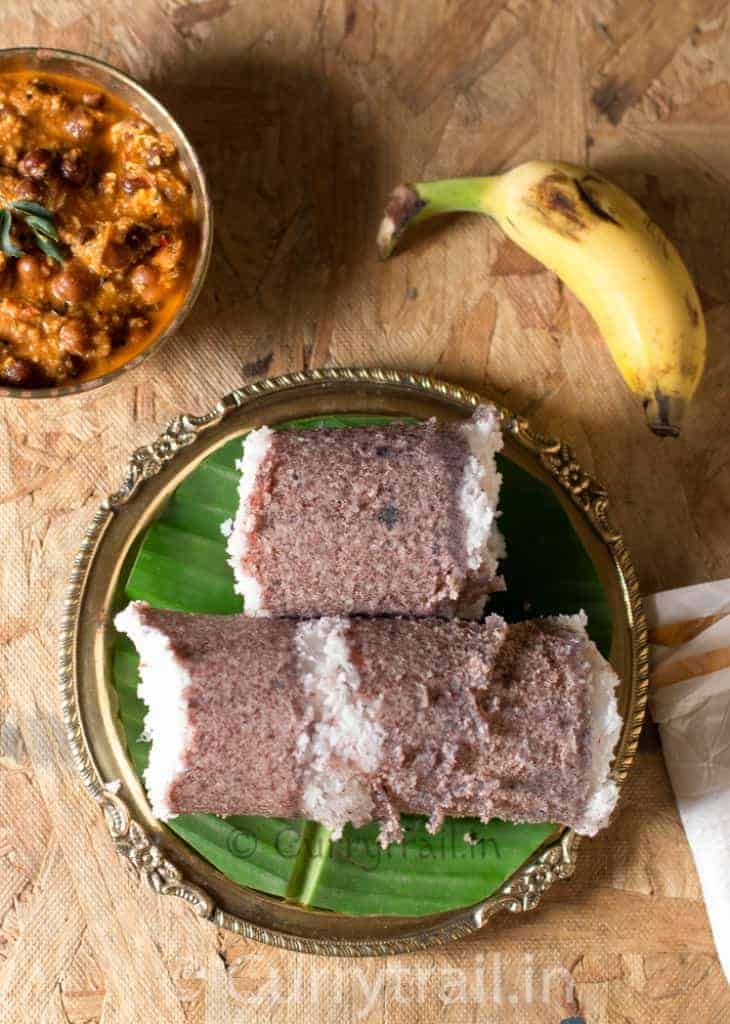 Puttu is a traditional and most popular cylindrical steamed cake from Kerala. It is made using what we call 'puttu flour' which is made by soaking short grain rice(red rice or white rice) for 2-3 hours, dry it indoors and then grind it into flour in a flour grinding mill, blender or processor is usually not recommended to make this flour, but I do it some times and get good results even with the blender.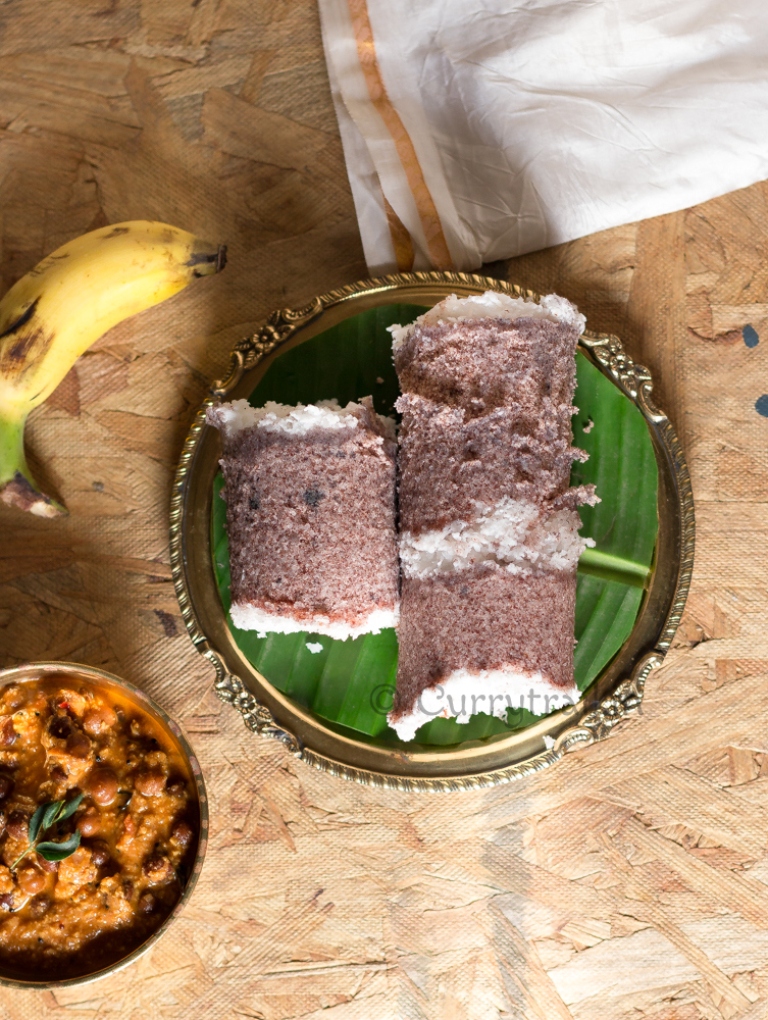 Traditional Puttu is made by mixing slightly wet rice flour with grated coconut and sugar. There are a lot of variations to the traditional one now, and there are savory version too. I will be posting some savory puttu shortly, stay tuned!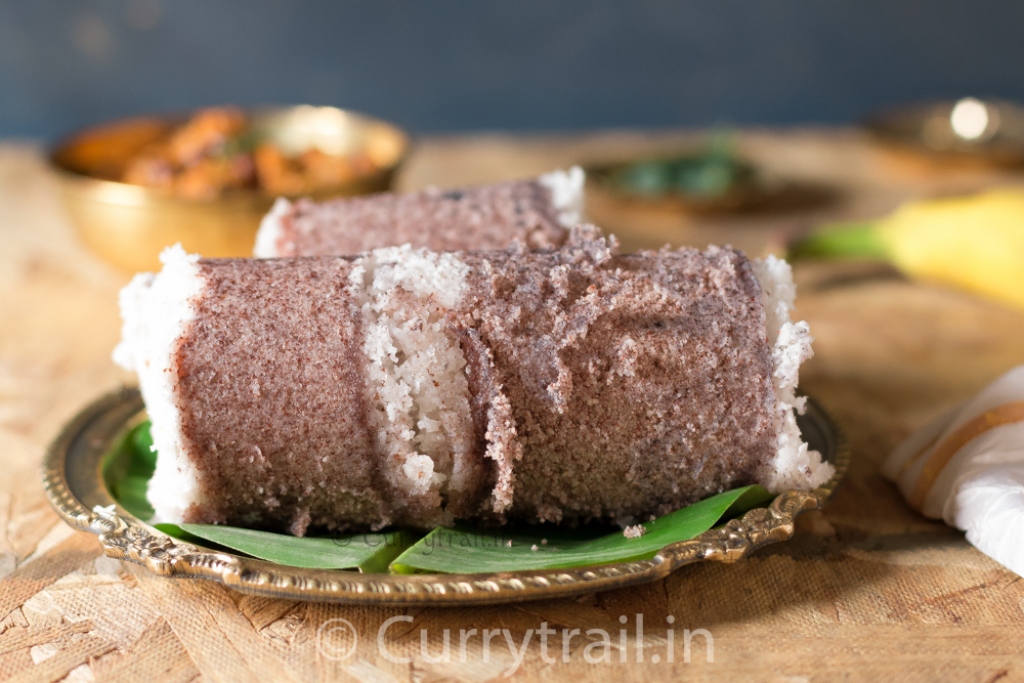 Hubby is a great fan of puttu. He has been asking me to make puttu for a very long time now, I have been delaying as I wasn't sure if my 2 year old would be able to eat it and so maybe I have to make 2 breakfast dishes. I kept delaying and delaying until hubby said we will order puttu from a restaurant, so I jumped in and said 'i'm making it this weekend'.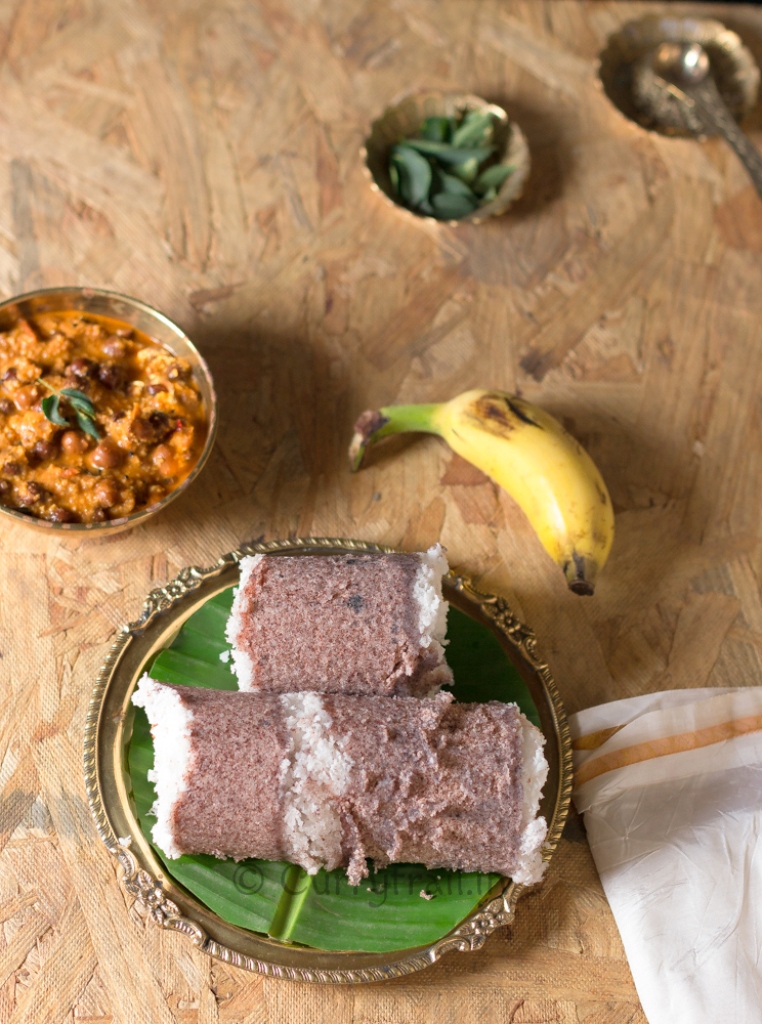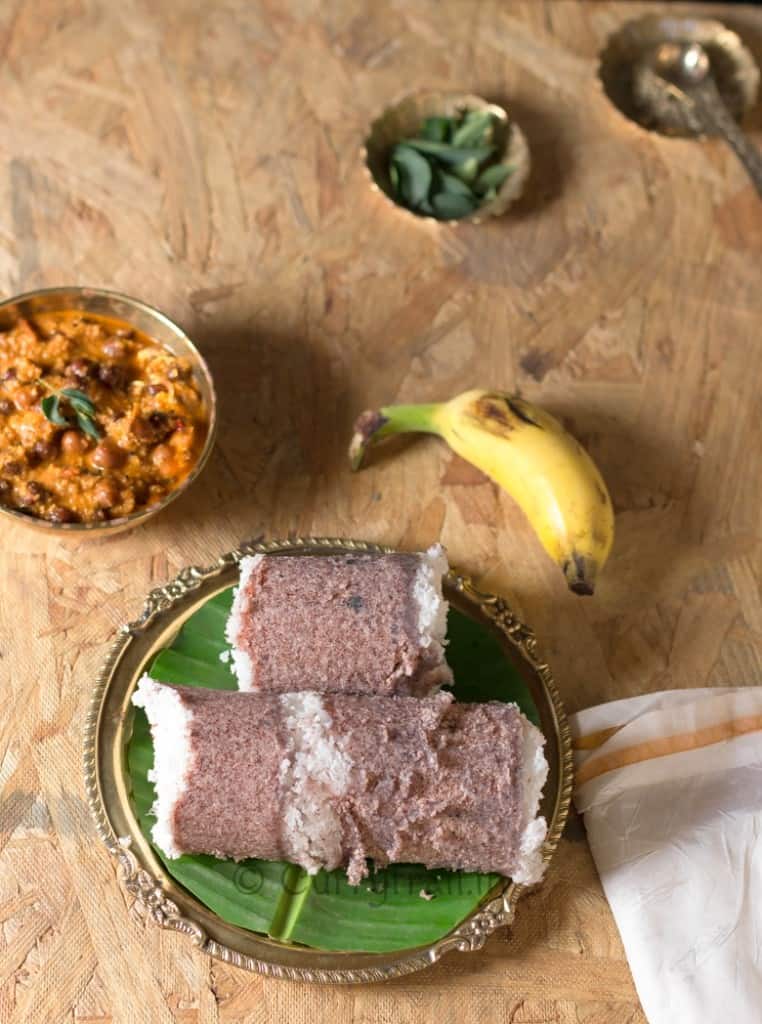 To me weekends means lazy, carefree mornings. I love to wake up a bit late, love to cook something that doesn't take much of my mine, or even better I like to get breakfast from outside! 😀 But this weekend was totally different…I woke up early, gosh it felt like weekday, started preparing for making the puttu along with the accompaniment 'Kadala curry'(recipe coming soon).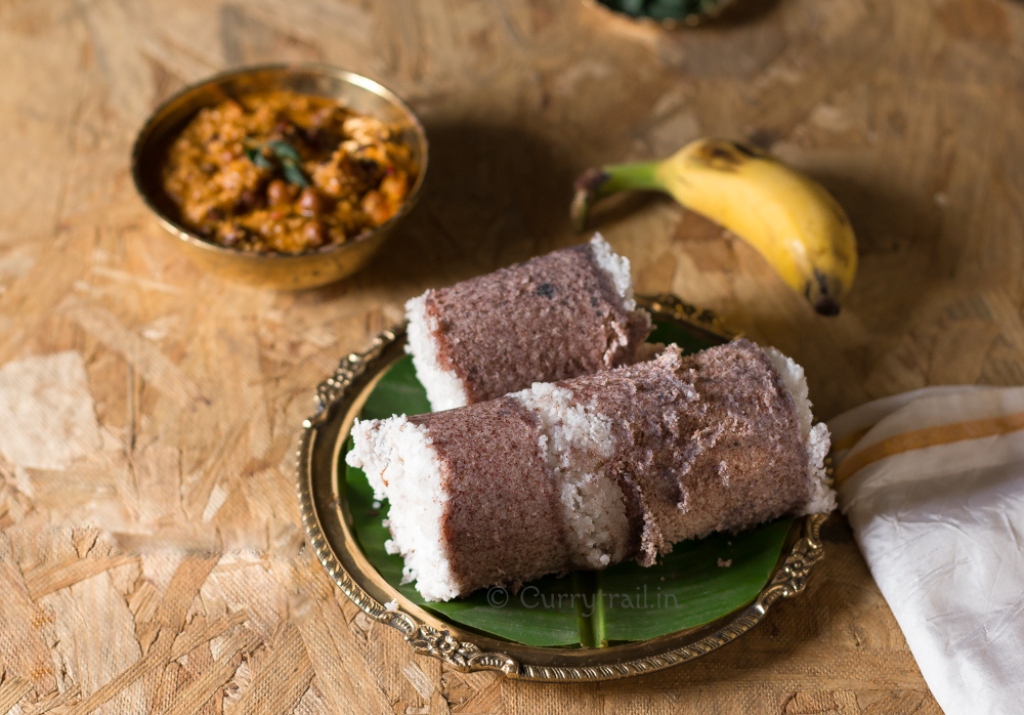 Making puttu is a bit time consuming, and if you are making for 4 people like me. I had bought some red rice puttu flour from the store, to make it easy for me. You can alternatively make your own flour. You need grated coconut and sugar along with puttu flour, that's it. The only thing that takes time is steaming the cake and that is made in batches. Each batch takes about 20 minutes to steam, so if I have to make 4 batches for 4 people,…yeah that took me about 1 ½ hour to steam.
Here's red rice puttu recipe with step by step pictures(basic version)-
What you need ? – A puttu maker. Click here to buy a puttu maker.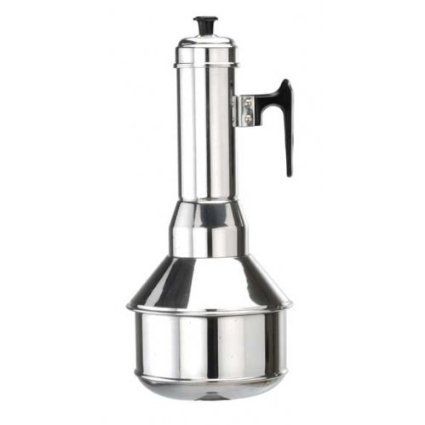 Ingredients:-
Red rice puttu flour – 1 cup(about 300 gms)
Water – few teaspoons
Grated fresh coconut – ½ cup
Sugar – 4 tablespoons(or more)
Instructions:-
1. Place puttu flour in a bowl, add salt and a few teaspoons of water just to wet the flour. I added only 3 tspn of water. Mix well with your fingers until the flour is very slightly wet and resembles a dry crumb. The flour should be crumbly and moist. There should be no lumps.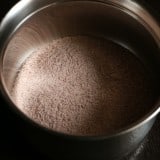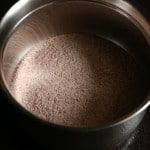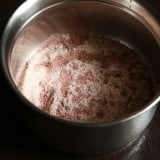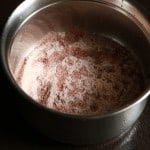 2. Let it rest for 5 minutes. Meanwhile pour water in the puttu steamer and bring it to boil.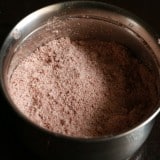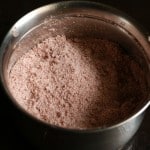 3. Now into the cylindrical tube we will layer the puttu. First add little grated coconut, then sugar, then add fistful of puttu flour. Top it with little grated coconut and sugar. You can make multiple smaller layers following the same patter or make just 1 layer.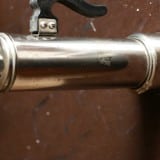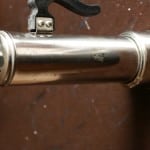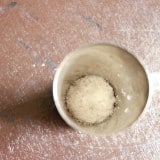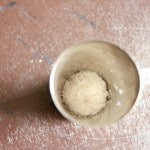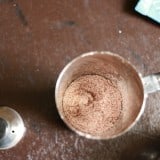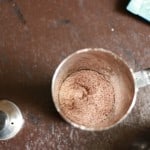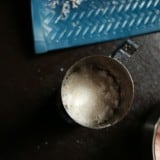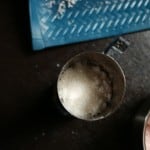 4. Once the water start boiling in the pot, cover the cylindrical tube with lid and fix it on the pot. Steam it for about 15 minutes(that's what the packed instructions said). If you are making white rice flour puttu it will probably take lesser time to cook, about 5-6 minutes.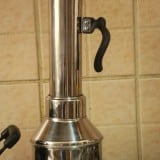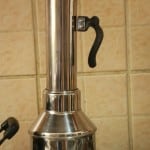 5. When you get a nice flavor of steamed puttu, switch off, remove the cylindrical tube/puttu kutty from the pot, open it and gently push the puttu using a wooden ladle.
6. Serve hot with kadala curry.
Very healthy steamed cylindrical cake looks and delicious super!