It's colorful, cool, refreshing and a healthy drink, that is sure to become a hit among kids!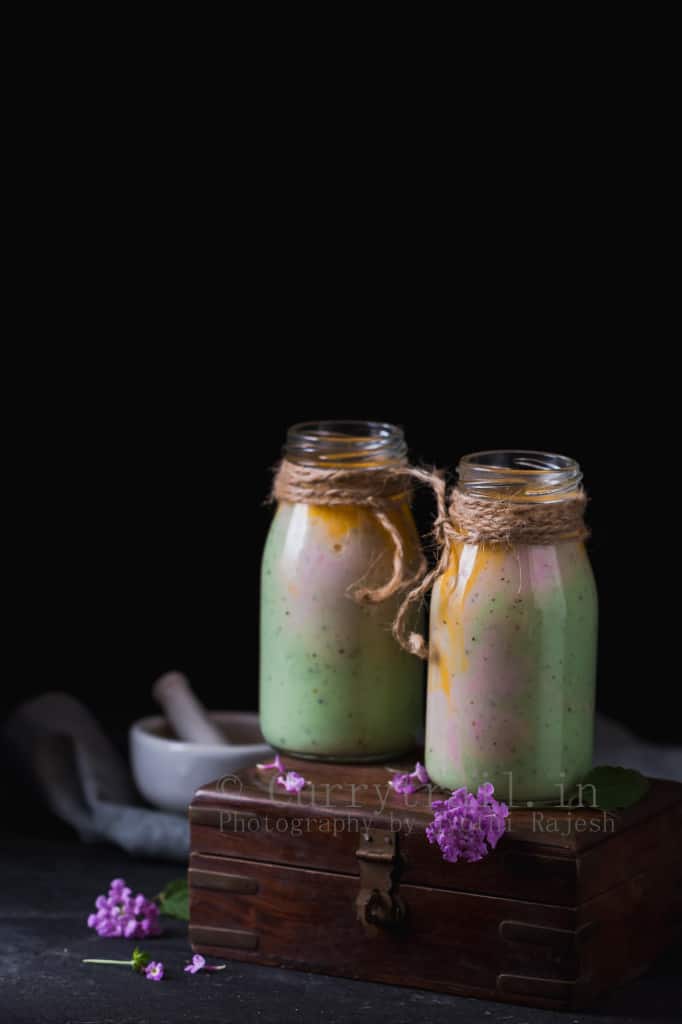 Kids are gonna be back in a few days. It's been really long time and we are missing them badly. Though, I visited mom's place every week for couple of times and spend time with kids, I still miss them badly. And Raj is feeling the worst. He hasn't seem them for more than 20 days and we are kind of getting into a depression state staying alone here.
Every summer I long for the time when kids would go be mom's place so I can relax and rejuvenate. And the day I drop them to mom's place and return back home, I would be seen super excited and charged to set some goals for myself. The goals would be very simple, very basic ones, "sleep for 10 hours", "No waking up early to cook breakfast, that means instruct Raj to have breakfast in office", "do window shopping till my heart's content", "no cleaning, no dusting every day, keep it to once a week", so on and so forth. The first day after kids leave would be great, I would catch up on my sleep, watch atleast 3 movies a day sometimes, no sweating it out in the kitchen. The second day would go by too. Third day will be just fine. But the fourth day, I would have entered the starting step of the depression world. And from that day on words it feels very difficult to stay without kids. 5 phone calls a day, interrupting the daughter who would be busy in her cartoon program, to talk to me, or make the son answer the same question "did you eat?", "are you enjoying?" doesn't help much!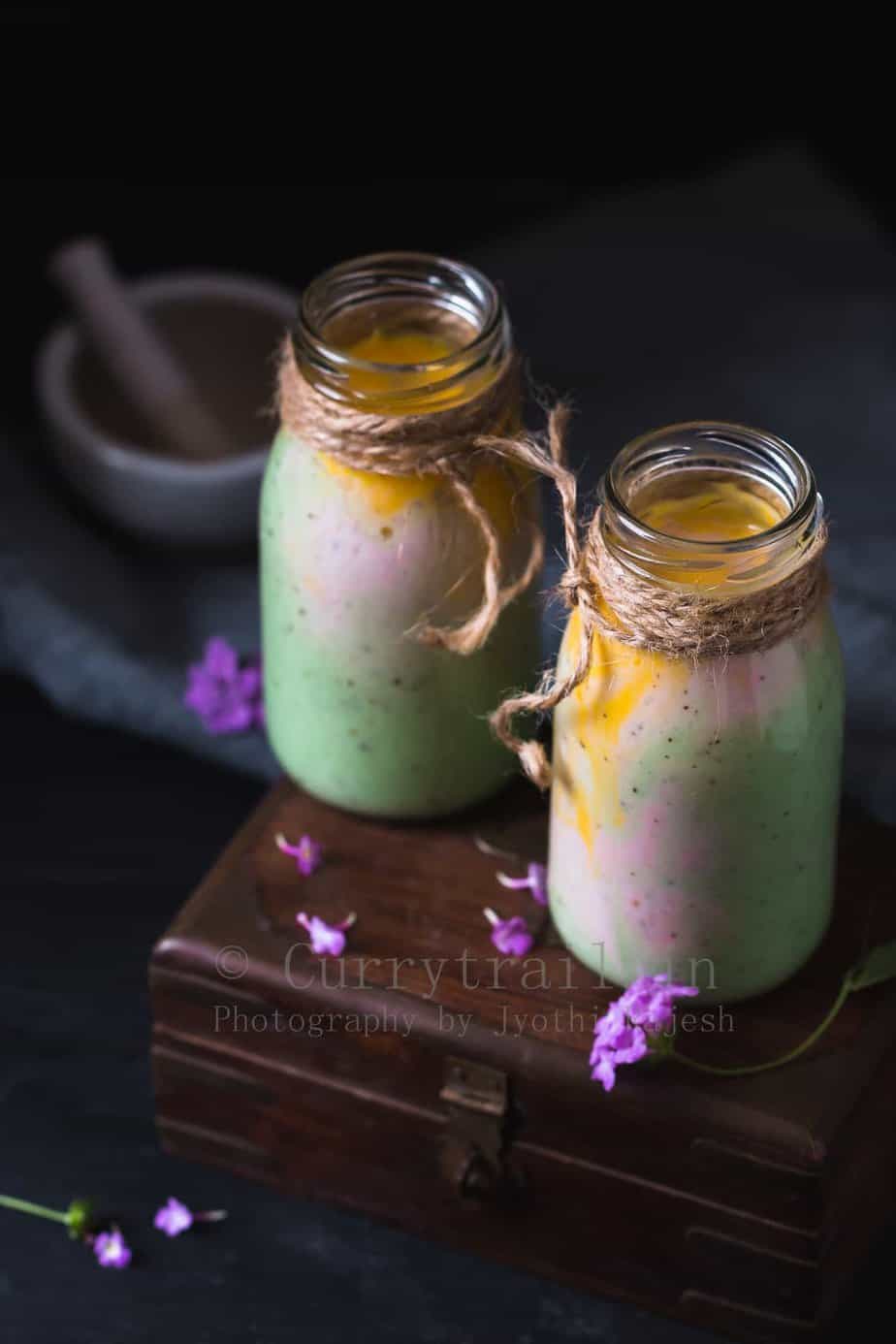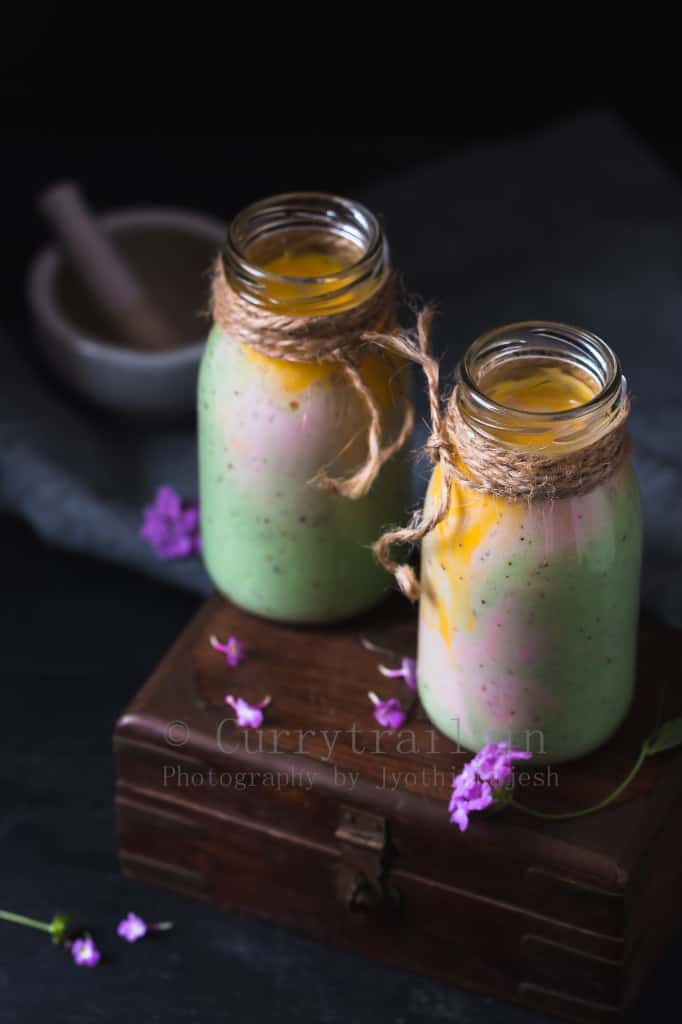 And when Raj comes back home late in the evening to a silent, clean, non-messy home, he feels odd too. Kids love to go to their grandparents home, and they to go it once a year, so matter how hard it gets for us, we make it a point to see to it that they spend some good time with their grandparents. And yes, the younger one too stays without me for that long! I'm surprised too! He would stick to my mom's leg, hold her saree every time she is here. He doesn't need anyone else at that time!
Now that the kids are going to be back, I'm planning to spoil them for choice for a couple of days, before the school reopens. I have planned a lot of things for them, from their favorite food, some movies, a lot of play area visits.
My daughter gets attracted to any food that is colorful. Take her to a bakery, she would first go for all the pink colored sweets, take her to a candy store, she would go berserk (who wouldn't!). Son has still not understood colors and it's meaning fully yet, but he goes with all the choices that her sister makes.
Taking of colors, I wanted to try something cool and refreshing for the kids when they come back home. It's still summer here, so I am allowed to feed my kids, cool, chilled stuffs. I wanted to experiment first, the idea was to try and make something with rainbow colors, and since my fridge had some fruits that I had to use before they were gone bad, I decided to make something with fruits. A simple idea was to make lassi using these fruits.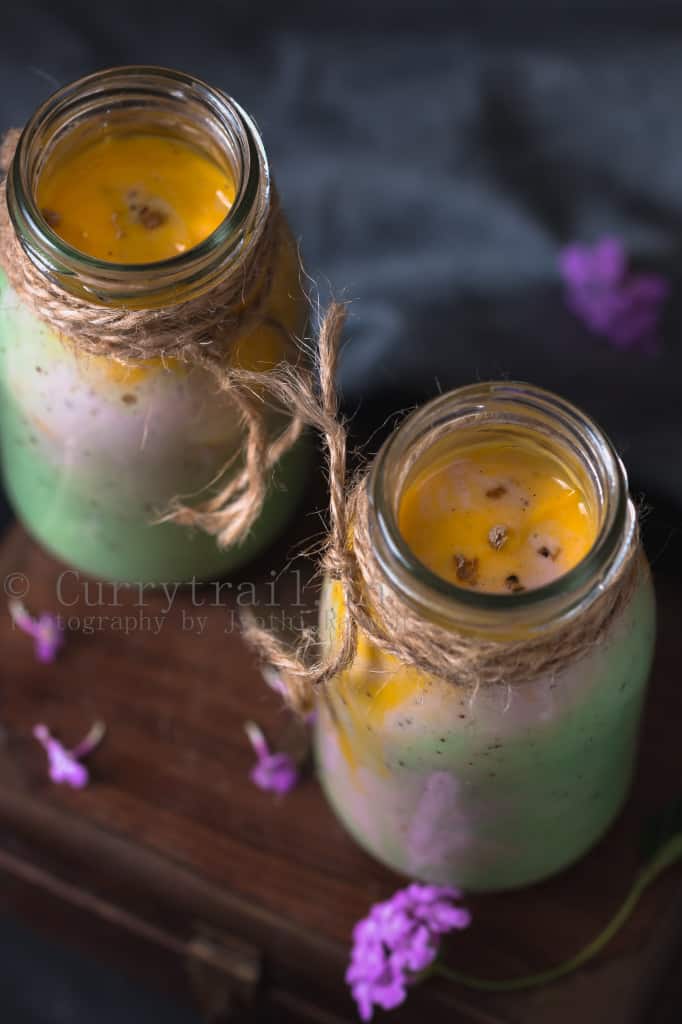 I had kiwi, mango in my fridge. I decided to go with green, yellow and pink color. So I made kiwi lassi, mango lassi and for pink I made rose lassi (using rose syrup). Though it's not exact rainbow color, I still call it rainbow lassi :D. You can alter and make with any fruit of your choice and call it what ever you want 😛
Recipe adapted from here
Ingredients
Serves -2
For kiwi lassi
2 ripened kiwi fruit
½ cup thick curd
2 tablespoon chilled milk
1 tablespoon sugar(adjust as per preference)
A small pinch of cardamom powder
For mango lassi
1 ripe mango(use alphonso for better taste)
½ cup thick curd
2 tablespoon chilled milk
1 tablespoon sugar(adjust as per preference)
A small pinch of cardamom powder
For rose lassi
1 tablespoon rose syrup
½ cup thick curd
2 tablespoon chilled milk
1 tablespoon sugar(adjust as per preference)
A small pinch of cardamom powder
Method
Peel the skin on kiwi fruit, chop them into small pieces and blend into puree (do not add water). Pass it through a sieve and collect the smooth puree, discard the seeds.
Make sure you use thick yogurt and it has to be chilled. Churn the yogurt with wooden churner(whisk) until frothy.
Now add sugar, chilled milk, cardamom powder and kiwi puree. Whisk well.
Put it back into the fridge to chill.
Follow the same step and prepare the mango lassi and pop it inside the fridge.
For rose lassi add rose syrup and follow the same procedure.
Once all 3 lassi is ready, into a serving glass, first pour, kiwi lassi, then the rose lassi and finally top it with mango lassi. Serve immediately.
P.S – Kiwi lassi will turn bitter if stored for long time. I recommend to make the lassi and serve immediately.