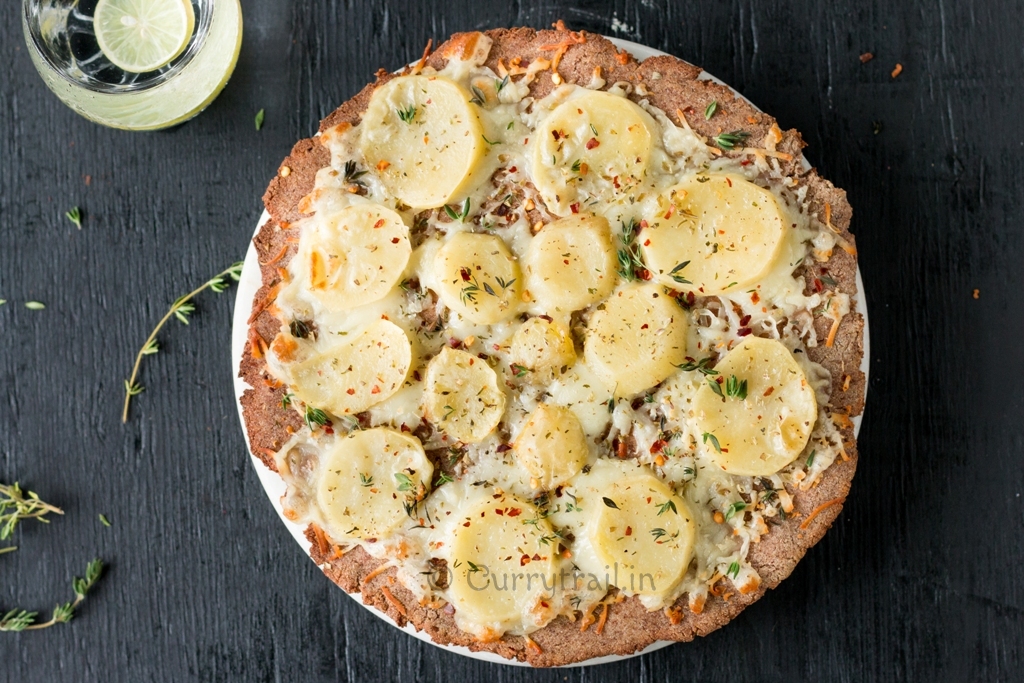 Do you love pizza? Of course you do! Who doesn't, right? I love pizza! It's one of my top favorite foods. But when you are eating pizza out we always wonder whether the pizza is good enough to feed our kids, what ingredients went in making the pizza and are the restaurant people hiding some seriously harmful ingredients like the MSG in the pizza that we don't know? These thoughts could kill your joy of eating pizza out! Well at least when you don't know or trust the outlet you are buying the pizza!
I have been a health freak in a way, I 'mostly' stay out of fried food, cheese, butter and a lot more which is typically considered as "junk" food. Having said that I don't mean I never eat pizza or burger, I do, but on occasional basis. But Indulgence always has a bit of hesitation attached to it and not to mention the after guilt some times one faces after indulgence. Right? 😉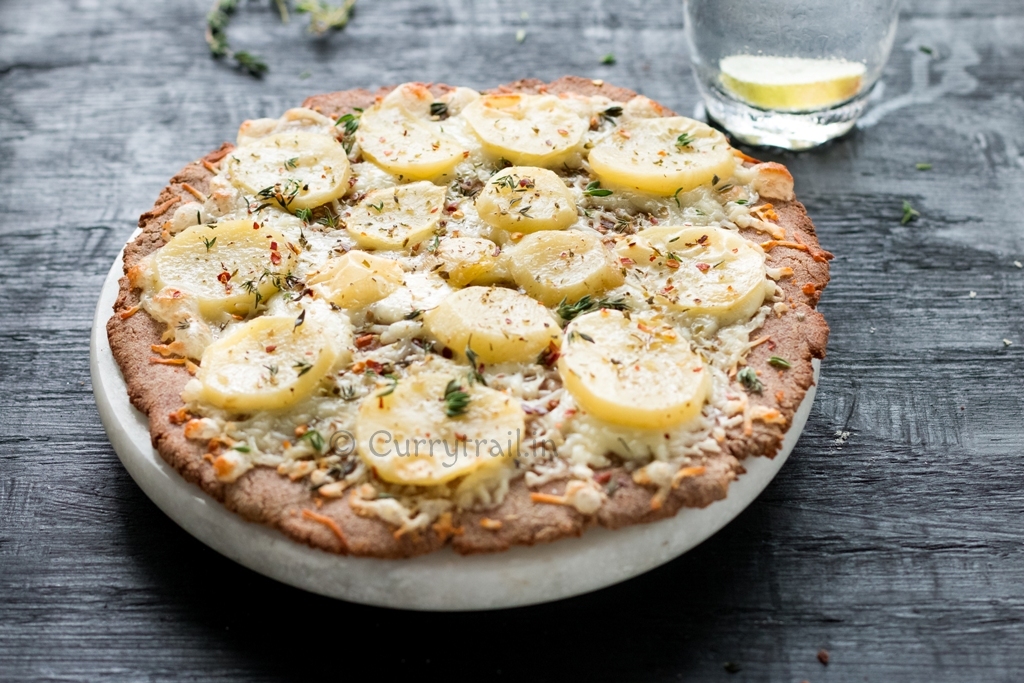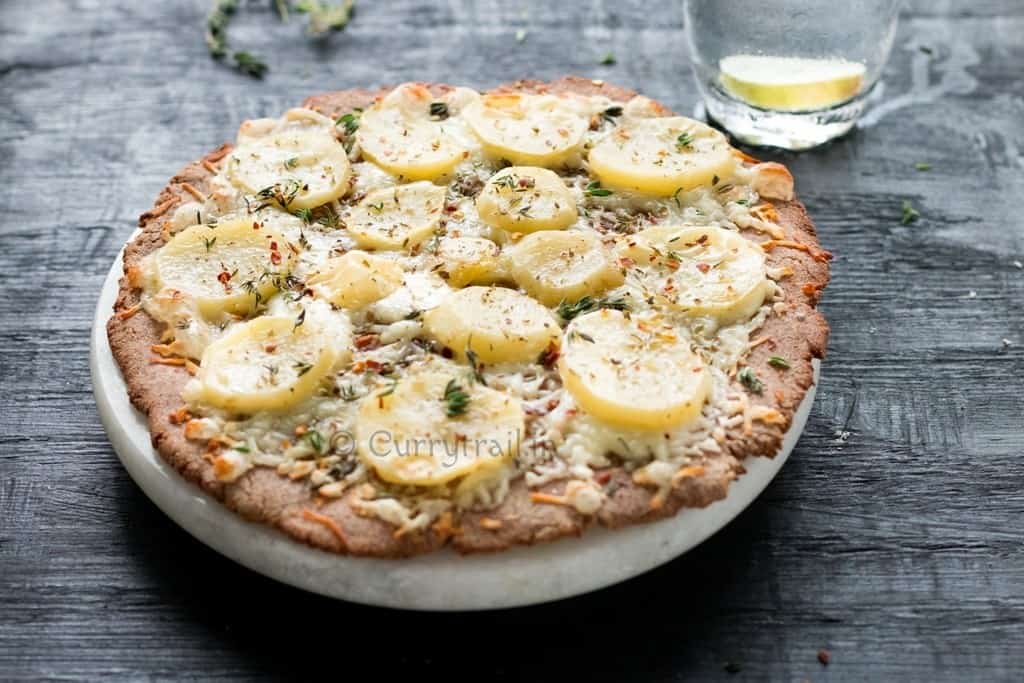 Pizza isn't necessarily junk food; it all depends on how it's made. Pizza can be a greasy fast food or a combination of healthy and tasty ingredients. Which one sounds better to you? If it's guilt-free pizza you prefer, then check out our tips to make a homemade pizza with a healthier profile. We promise it will make you skip takeout.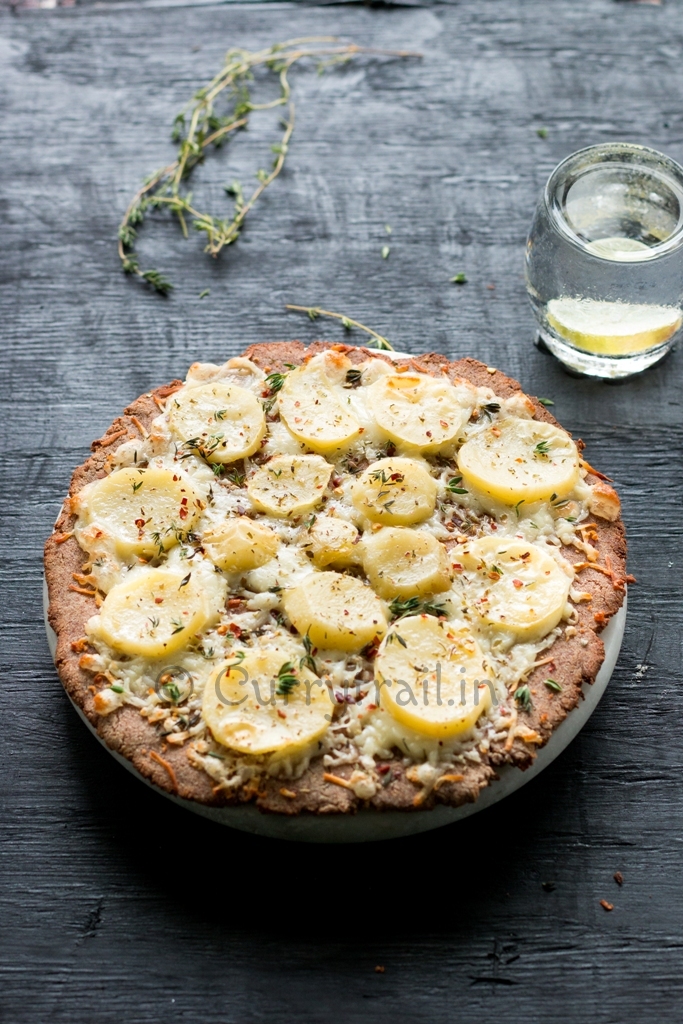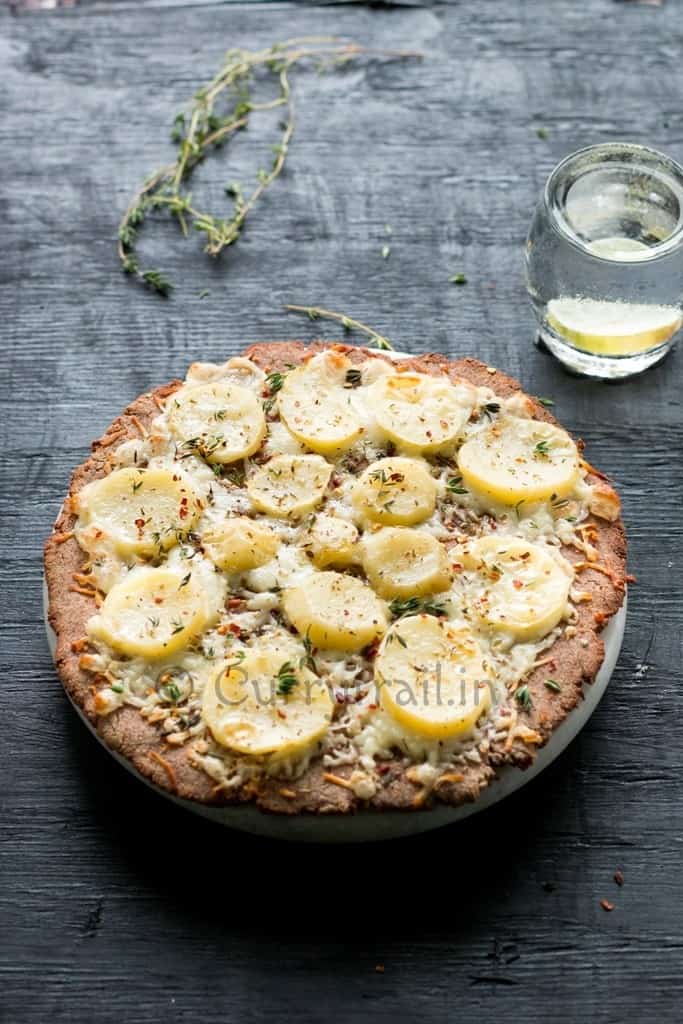 So what do you do? Simple make a healthier pizza at home. Forgo the typical white-flour crust and use Amaranth flour along with flax seeds to make the pizza crust. Each gratifying slice comes with extra fiber and protein! Also use low fat cheese like mozzarella, feta, or cottage cheese. And don't overload your pizza with cheese and toppings, keep it light.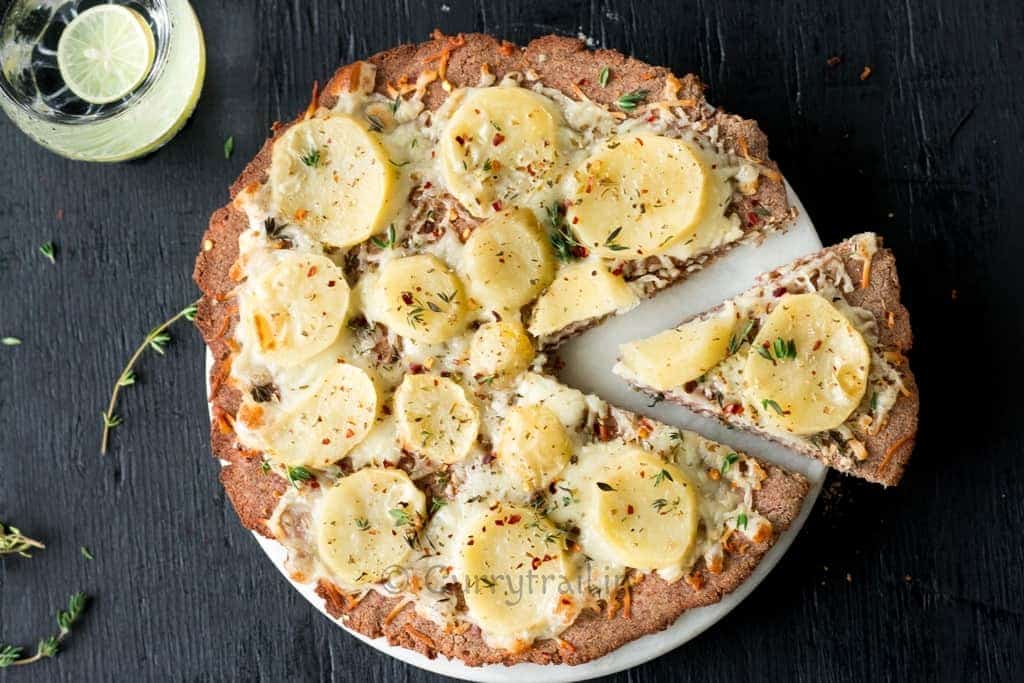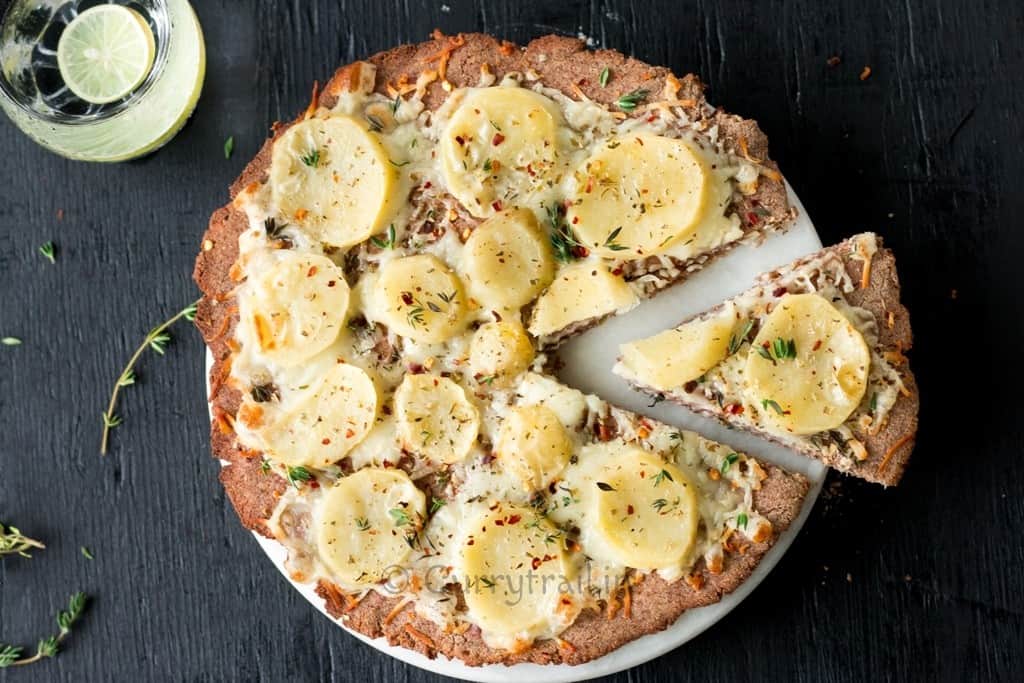 For us, pizza can actually be a quite fun and fresh way to eat vegetables. It's of course also one of the easiest ways to cook together with your kids. Say hello to potato pizza made on a gluten free and very healthy pizza base.
To make this unconventional pizza base is very simple. Mix all the flours, add yeast mixture and let it sit just for few minutes, you don't even wait until it rises. Spread it out on a baking sheet and pop into the oven to pre-bake. It's actually much simpler than making a traditional pizza base, since it doesn't require any kneading or time for the dough to rise.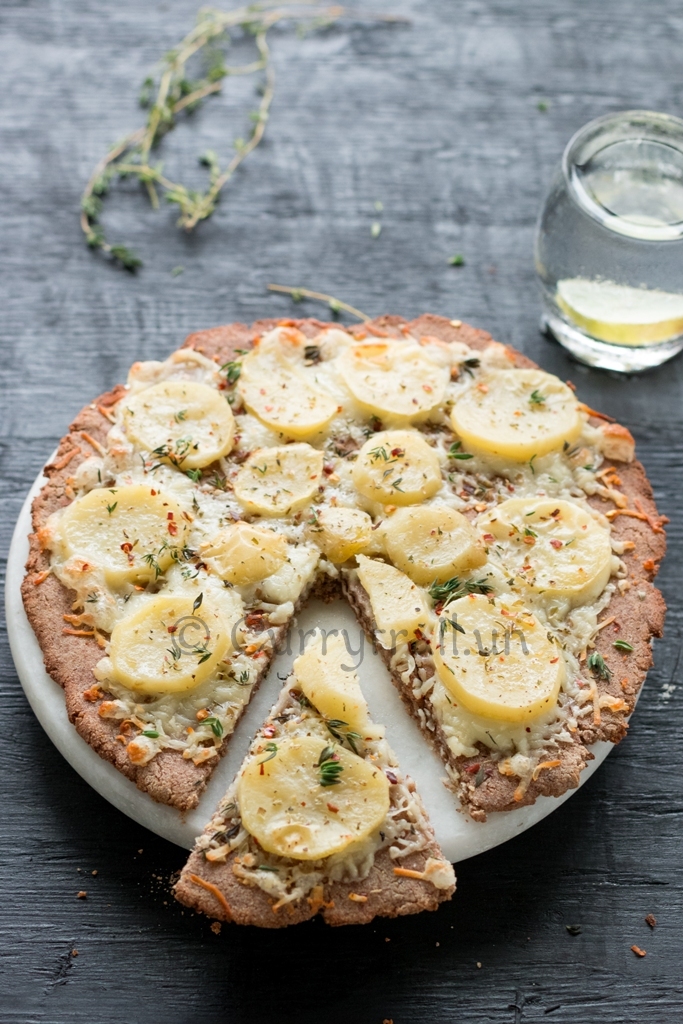 And top it with fresh herbs and sliced potatoes that are half baked in oven. You've just got to try the classic Italian flavors of this delicious herby, potato pizza topping to believe how incredible the taste is!
Ingredients
For gluten free pizza base-
For base I refereed here
1 cup amaranth flour
½ cup red rice flour
¼ cup flax seeds powder
1 tablespoon dried herbs
1 teaspoon dried red chilie flakes
1 ½ teaspoon salt
1 ½ tablespoon yeast
¼ cup warm water
1 teaspoon sugar
For topping-
2 large potatoes, thin sliced
1 teaspoon olive oil
½ teaspoon of salt
½ teaspoon pepper powder
1 teaspoon fresh thyme
1 teaspoon fresh rosemary
¼ cup low fat cheese, grated
Some dried red chilie flakes, for sprinkle
Instructions
1. Take luke warm water in a bowl, add sugar and yeast into the water and mix well. Leave it for 10 minutes until the mixture froths up. If it does not froth, discard the mixture and start again.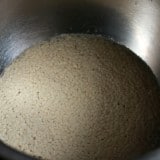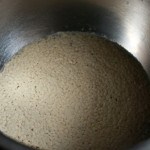 2. In another bowl, add amaranth flour, red rice flour, flax seed powder and mix. Next add dried red chilie flakes, dried herbs and salt, mix.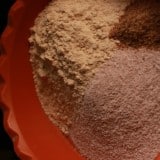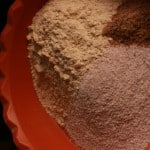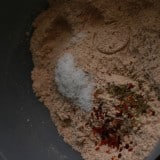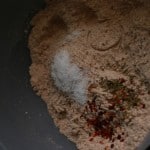 3. Make a well at the center, add yeast mix and knead into a smooth dough. Do not add additional water, the yeast mix itself will be enough. If you find the dough too dry, add just 1 teaspoon of water at a time and knead until you get a soft dough.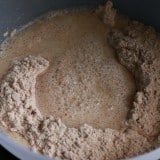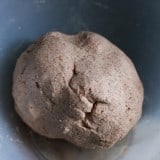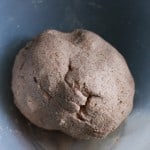 4. Let the dough sit in the bowl covered in damp cloth for few minutes while you can prep the toppings.
5. Pre heat the oven at 180 degree centigrade. To make the topping, wash and pat dry the potatoes. Peel the skin off and slice them thin. Grease a baking pan with olive oil, arrange the potato slices, and sprinkle salt and pepper powder on top of the potatoes.
6. Bake potatoes in pre heated oven at 180 degree centigrade for about 5 to 8 minutes or until they are half cooked.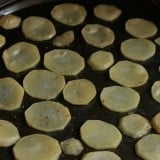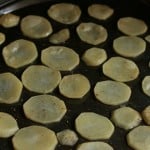 7. Lightly sprinkle some amaranth flour over a clean dry surface, transfer the dough to the surface and knead for about 3 to 5 minutes. Keep sprinkling dough is the becomes sticky and difficult to knead.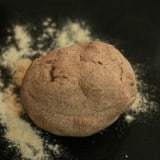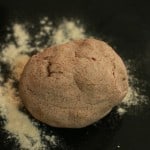 8. Now divide the dough into 2 equal parts. Take one part of dough, place it on a greased baking pan and flatten to any pizza shape. After you flatten the dough, using a butter knife, very gently, try to release the dough from the baking sheet so it does not get stuck to it.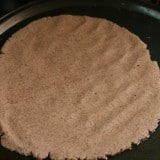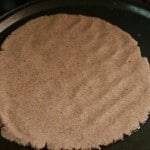 9. Bake in pre heated oven for about 10 to 12 minutes or until the base starts to brown on the edges.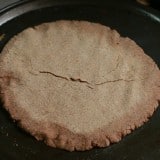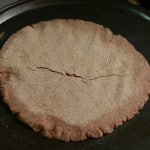 10. Remove the base from oven, sprinkle a thin layer of fresh grated low fat cheese, arrange half baked potato slices. Sprinkle fresh herbs, dried red chilie flakes.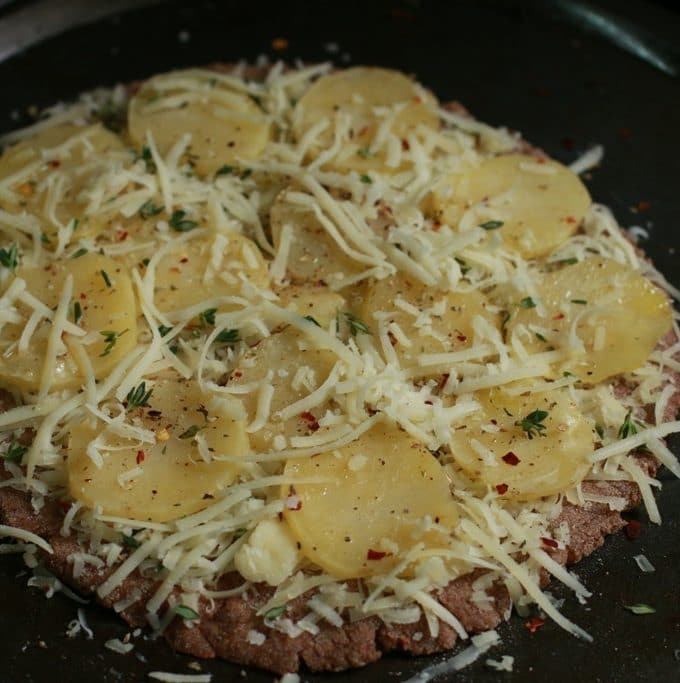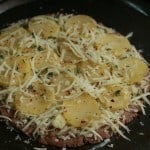 11. Bake in pre heated oven at 180 degree centigrade until cheese melts.
12. Remove from oven and slice them up. Serve hot with some iced tea or fresh juice. You can even serve a salad along with this pizza to make your meal more healthy.
Notes-
The pizza base can be made thin if you prefer to have a thin crusty pizza.
I did not use tomato ketchup. As potatoes and herbs combination was fresh and light, and I wanted the potato flavor and taste to stand out. If you prefer you can add tomato sauce over the pizza base or alternatively serve it as sides if your kids prefer so.
Ditch the soda as a drinks and instead add iced tea or fresh juice or may be even a fruity mock tail as a drink option. 🙂