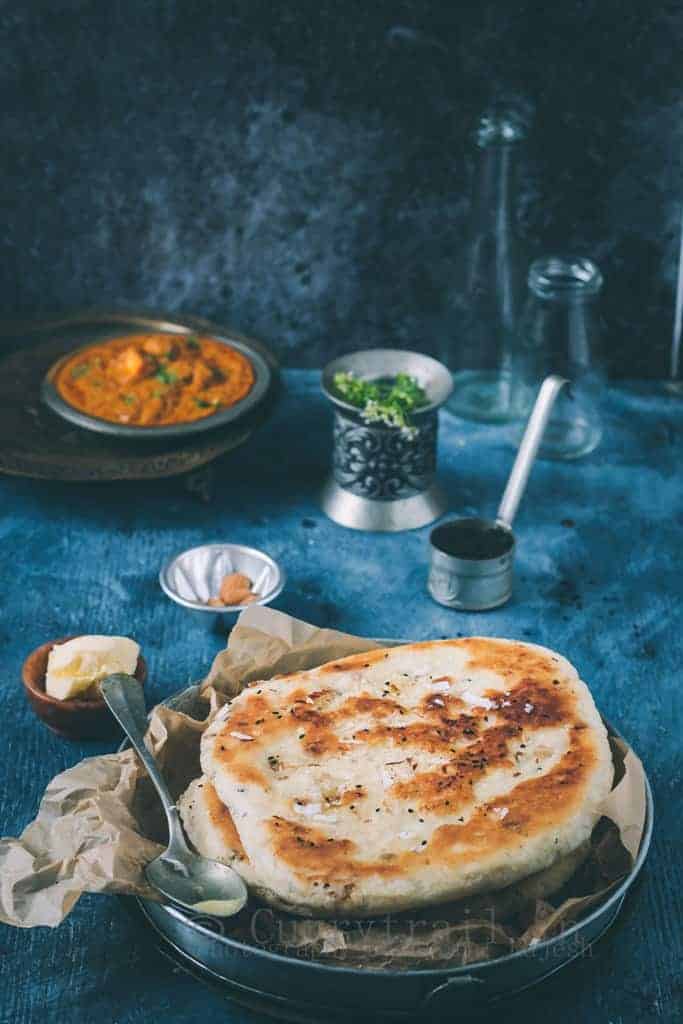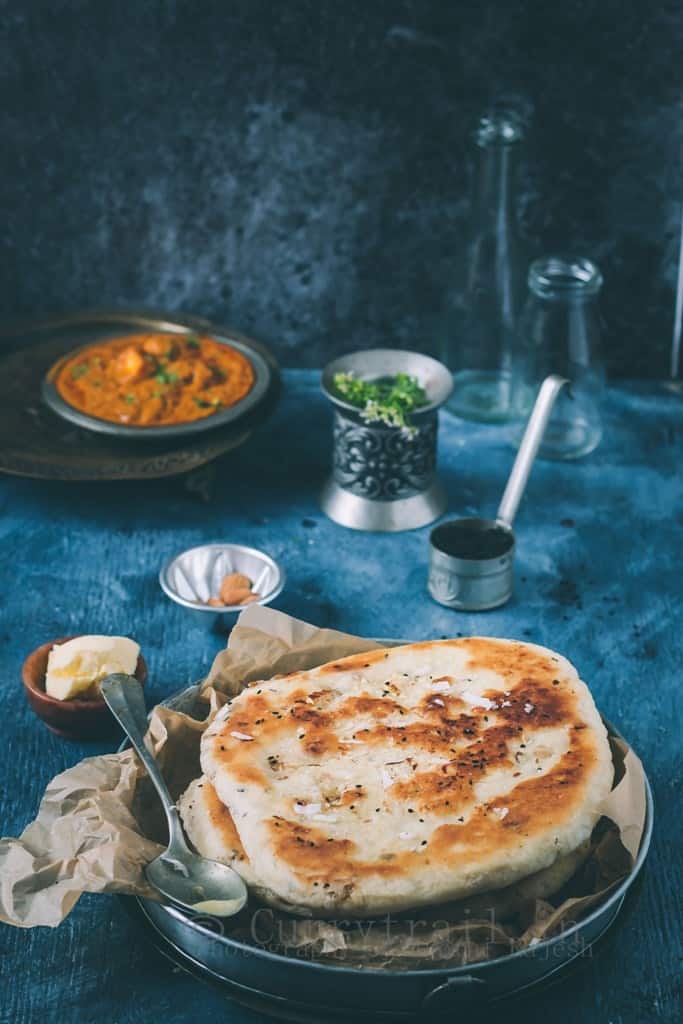 Have you ever wondered what would happen to you if you did not have a passion to follow?! I have that thought running in my head since yesterday! Guess it's the movie that I watched last evening with family that kindled that thought in my mind. It's not a bad thing at all, most of the time those "why", "what", "how', "when" questions that you ask yourself is very important in self realization. The movie was brilliant, and I only felt sad that I could not watch the first day show, as it was my favorite actor's movie. I am a HUGE HUGE HUGE fan of SRK (Shah Rukh Khan for those wondering what is SRK), and his latest movie was simply brilliant. Though he doesn't play the main character in the movie, I simply loved it. I wish he does more mature, real life character roles like these.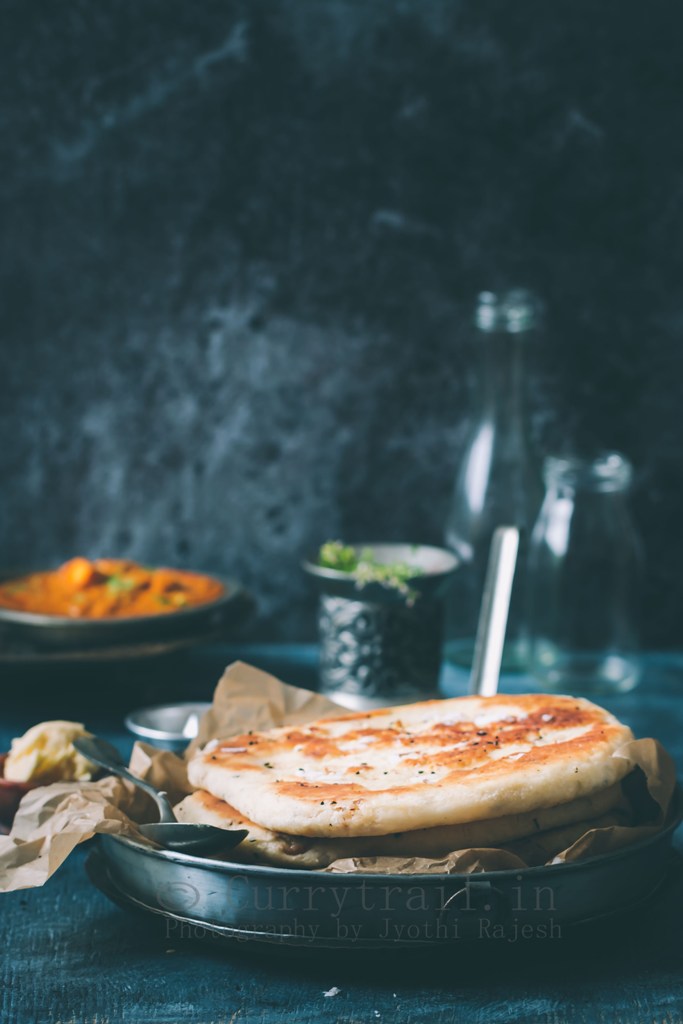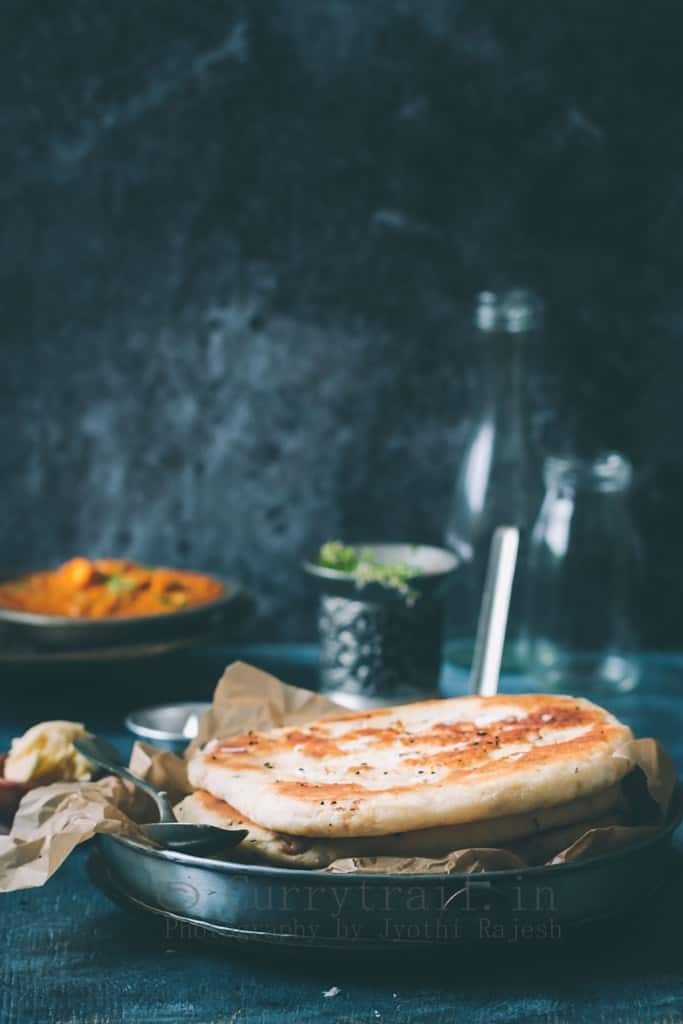 Anyways coming to the self realization questions that have been running in my mind, one of the most important question that I have been asking myself is ' What would have happened to me if I didn't have a passion?'. A few years back I did not know what my passion and I guess even if I knew it then, I wouldn't have followed it. I am starting to realize how important it is for someone to follow their passion. A person without a passion is almost equivalent to dead – this is something Raj has been telling me from past many years and I now understand it. Food has been my passion all along, but I realized it only few years back, though I did not care to do anything about my passion then. I'm glad I woke one morning and out of nowhere told Raj I will start a food blog and spend time on it even though I have 2 kids, one of them was just 10 months old then. I'm glad the food blog kicked off, through which I am exploring a lot of other new stuffs like photography, writing(I know I suck at it right now, but I am attempting and learning to improve). Being a shy person, it was hard and still is for me to get on social media and interact with people. But I am trying to work on that as well. The entire process is learning and I am so enjoying it.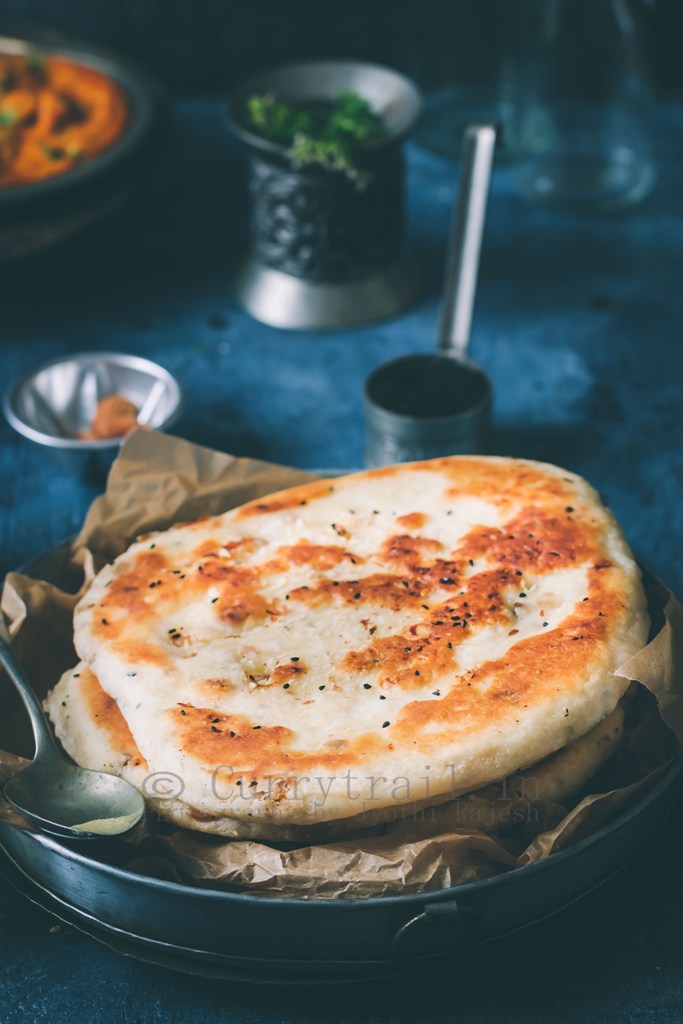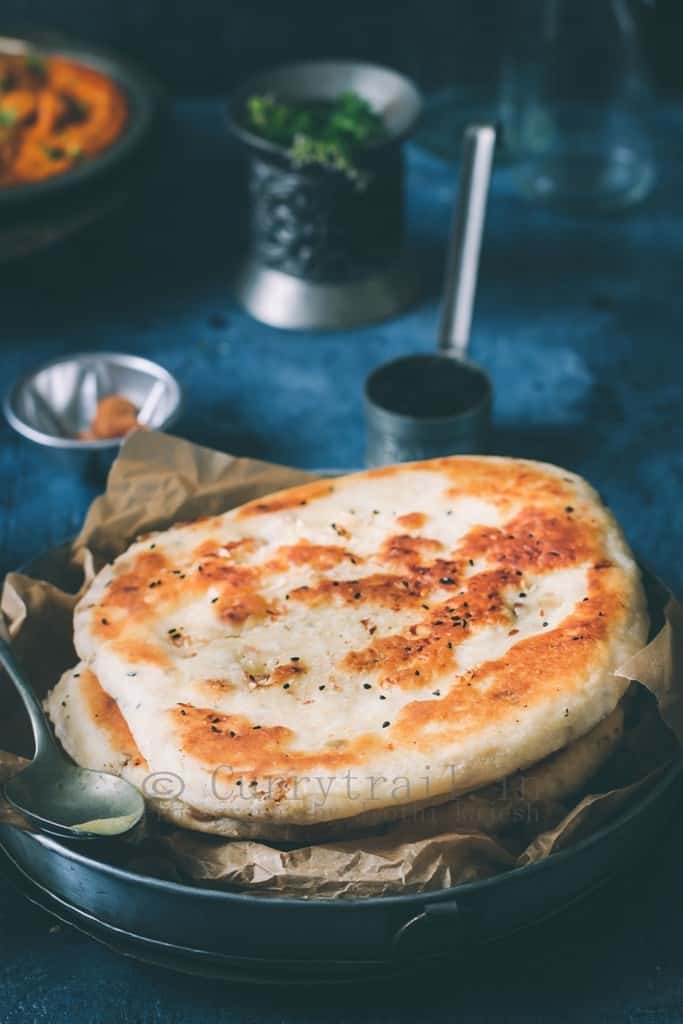 I love the fact that I'm exploring and experimenting with some cuisines that is completely new to me. I'm also glad that my family mostly loves all my experimental recipes 😀 though I do get 1 or 2 complaints now and then. A few weeks back I made naan, not the regular ones, but Peshwari naan. Raj loved it because of the filling in it.
Naan are Indian flat bread that can be made very easily at home and that too on stove top. The result – soft, pillowy, delicious naans!! Peshwari naan is a close cousin of Kashmiri naan. The specialty of this naan is that it's sweet due to the use of sultanas (raisins) and coconut. Traditionally this naan has a lot of nuts, and dry fruits stuffing along with coconut that gives a sweet flavor to the naan. I have used sultanas, coconut and almonds for the stuffing! When I looked in few recipes I saw the recipes calls for apple sauce that is used to mix up the stuffing and then fill it in center of the naan( I left out the apple sauce) Since apples are abundantly available everywhere in Kashmir, they mostly use it in all possible ways in their cooking, I guess!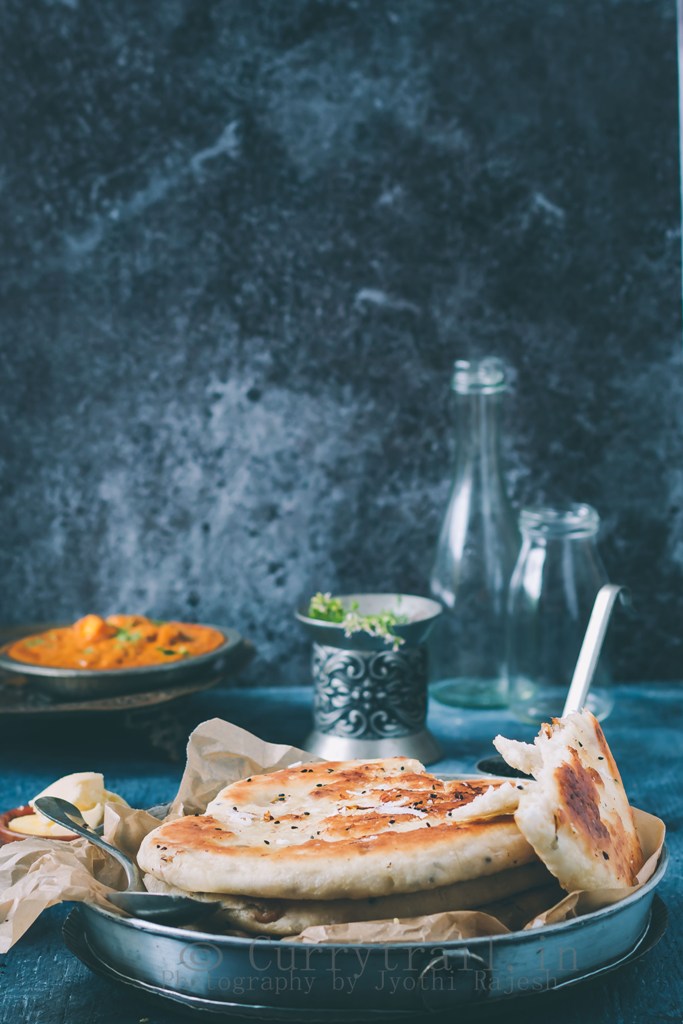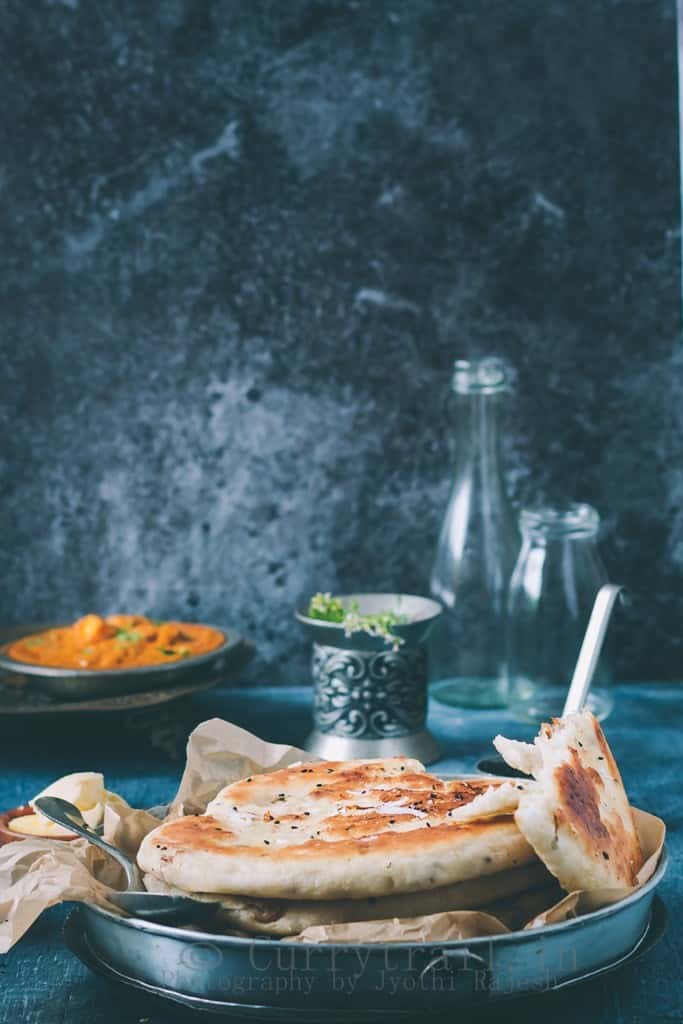 Ingredients
2 ¼ cups all purpose flour + extra for kneading and rolling
1 ½ teaspoon dry yeast
1 teaspoon sugar
100 grams yogurt
150 ml warm water
2 teaspoon salt
2 tablespoon oil
Ghee/butter to cook the naan
For stuffing
¼ cup almond flakes
100 grams sultanas
½ cup coconut, thin sliced or grated
Onion seeds for sprinkling
Method
Add yeast, sugar in a bowl and pour luke warm water and let it sit for 5 minutes until the yeast starts bubbling. If the yeast doesn't react discard it and start another batch.
In another bowl, add flour, salt, oil and mix with your fingers, make a well in the center and pour in the frothy yeast mixture and yogurt. Mix well. We just want all the dry flour to be wet. The dough will be sticky.
Clean thoroughly counter surface, rub your fingers with little flour, transfer the dough onto the counter and start kneading. Initially it will be sticky. Knead until smooth, soft and shiny dough. The kneading should be "stretch, fold back" movements. Do not add too much flour while kneading. We need flour just to rub your fingers with in case dough is very difficult to handle. If you add more flour, the naan might not turn soft.
Place the dough into a bowl rub oil all over the dough, and cover it with a damp cloth. Set it aside for 1 – 1.5 hours, for the dough to prove. After 1-1.5 hours dough would have risen and it would be double the size.
Meanwhile soak sultanas in water for about 30 minutes. Then chop into smaller pieces. Make very thin slices of coconut ( though I used grated coconut), keep aside.
Once the dough is proven, knock down the down(punch it with your fist), this is done to release all the air that would have collected. Gently knead for another 2 mins.
Divide the dough into equal parts(I made 3 large balls). Dust a little flour if needed to roll and press the dough.
Sprinkle chopped sultanas, coconut slices, almond flakes in the center. You can also add cashews. Now bring the edges to the center sealing the stuffing in the center. Now roll the naan into any desired shape making sure not to break the stuffing out of the naan.
Sprinkle some onions seeds and few almond flakes on top side.
Heat a tawa. Grease it well with ghee. Place the rolled naan and cook covered on low flame. You will see the naan bubbling up.
Turn the naan the other side and rub ghee generously and cook. Keep turning naan once in 30 seconds to 1 minute on both sides until all edges are cooked and naan is browned on both sides. Remove from tawa and again rub ghee generously on top. Repeat the process for the remaining dough.
Serve Peshwari naan hot with any curry of your choice.