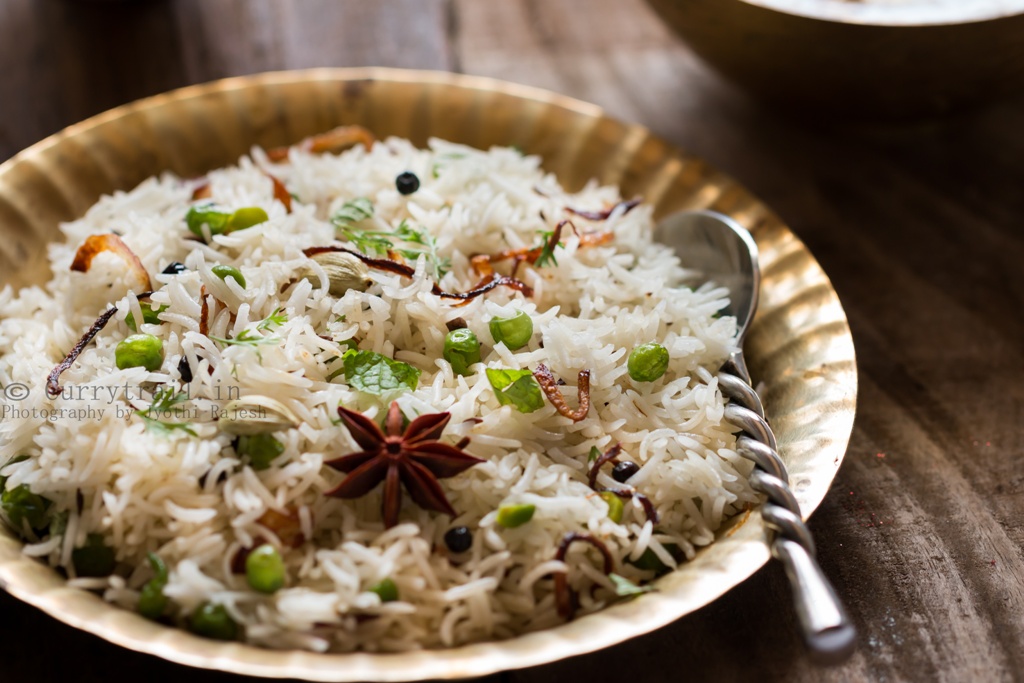 Very quickly packed my lunch box, tucked it in the bag, re visited my backpack just to ensure I have packed all the important stuff that I need for my class. Put my shoes on, ran a check list of items to be taken in mind, Robots – tick, laptop – tick, water bottle – tick, lunch box – tick, car keys – tick, hand bag – tick. Dashed through the door and rushed to the car. Carrying 4 bags at a time is not easy.  Struggling a bit I quickly dumped them in the car. Started the car and moved. I sighed and was a happy that I left on time. Lucky day I would like to call it, as the otherwise heavily jammed roads, were empty. Seeing empty roads made me wonder where all the people were! Is it a long weekend? Is the road blocked and that diverted the traffic to some other road? Oh no, that is not possible, there is no alternate route. I told myself, "Don't bother too much, just enjoy the drive on those beautiful empty roads". Finally my mind was starting to feel relaxed.
Suddenly, there was a flash in mind. The thought made my palm touch the forehead. "Oh shoot..what I am wearing!" I wore the same dress to my last class (2 days back). Hey but it all washed and clean. Don't scrunch your face now. I started to feel embarrassed. "Will my children notice?" "What if they come and ask if why am I wearing the same dress?""What if they think I haven't taken bath for 2 days!" I was hitting my head real bad! It was one of the most embarrassing moments I had. Lucky that children did not notice, even if they did nobody bothered to ask me. 😛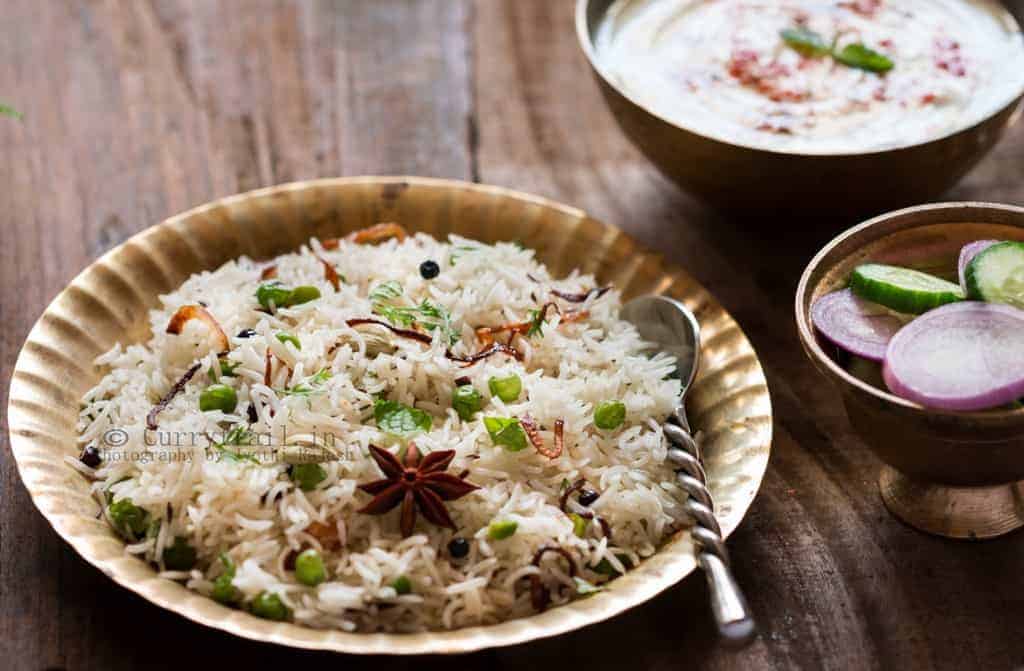 Has it ever happened to you? Embarrassing moments like this? Like you wore a dress for a clients meeting and forgot about it all and wore the same dress for the same client's second meet? 😀 I'd like to hear from you. At least to know that I'm not alone! 😀 or Am I the only one!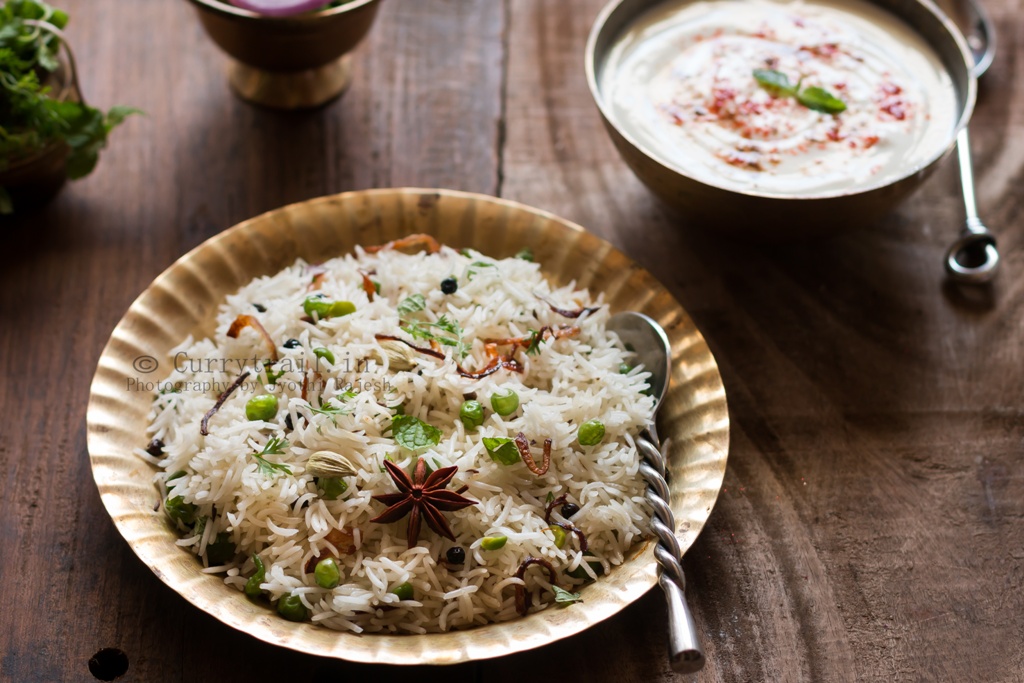 So what was not embarrassing is to serve this yummy peas pulao I made for dinner to my loved ones. It was simple, delicious and we wiped it off with some creamy refreshing burani raita and dal. I am a sucker for simple no-brainer recipes. Often recipes that are simple tastes the best, agree? Simple subtle flavours and fragrant basmati rice makes this pulao perfect. Adding vegetables like fresh peas, gives it a new dimension. Now fresh peas are in season make the most of it by using it in as much variety of dishes as possible.
Ingredients
1 cup basmati rice
½ cup fresh peas
1 onion, sliced thin
1 teaspoon cumin seeds
1 teaspoon black pepper corns
2 cloves
2 cardamoms
1 bay leaf
1 star anise
1 teaspoon oil
2 teaspoon ghee/clarified butter (add more if you need to)
Salt to taste
Water as required
For garnish
Mint-Coriander leaves as required
Fried brown onions
Fried cashews(I did not use)
Instructions
1.Wash basmati rice till the water runs clear. Soak in water for about 30 minutes. Drain and keep aside.
2.Bring 1 ½ litters of water to boil. Add 1 teaspoon of oil and 1 teaspoon of salt to the boiling water. Now add the soaked basmati rice to boiling water and until it's ¾ done. Drain it from boiling water immediately in a colander, rinse it under cold tap water once to stop the rice from cooking further. Spread it on large plate to cool.
3. Meanwhile, heat 2 teaspoon ghee in a wide pan. Add cloves, cardamom, star anise and bay leaf. Saute in ghee for about 5 seconds. Next add cumin seeds, pepper corns and mix. Then add thin slices of onions and salt, sauté till onions turns nice golden brown(not dark brown).
4. Add fresh peas, stir for cook for about 4 to 5 minutes or until the peas are cooked.
5. Finally add cooked basmati rice and toss it gently. Simmer and let it cook for 3 to 4 minutes.
6. Delicious peas pulao is ready. Garnish with fried onions, fried cashews(i did not use) and few coriander and mint leaves(if you prefer). Serve it hot with dal and raita.