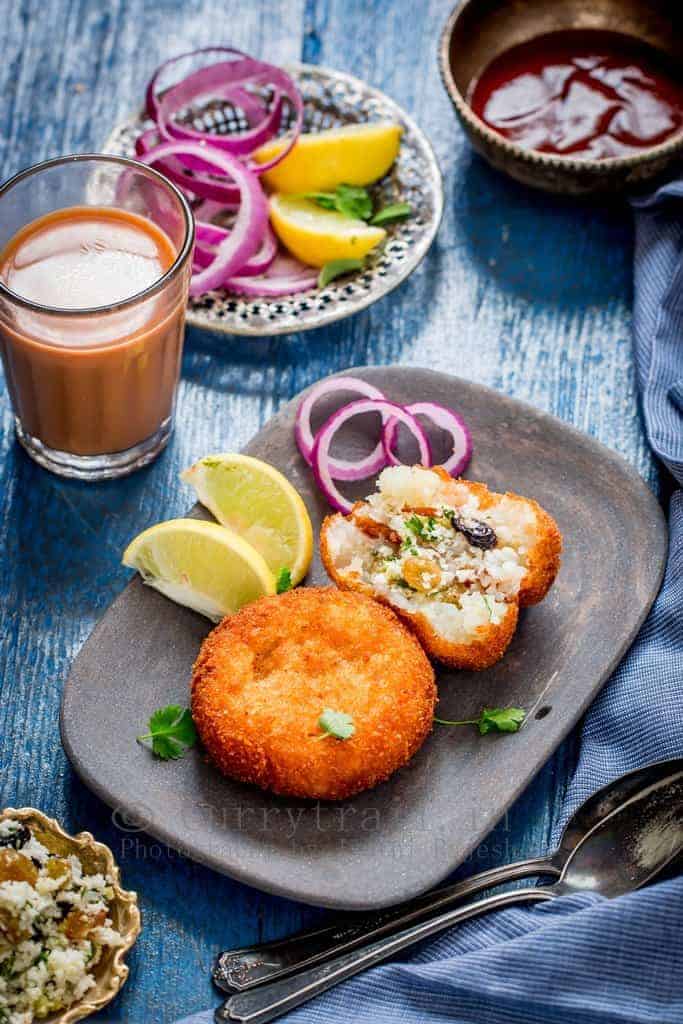 Looking for a easy but amazing vegetarian starter recipe for your party? I have got one just for you, it's Parsi style Khaman Pattice recipe. This patty is not a regular potato pattice, this one is unique and interesting.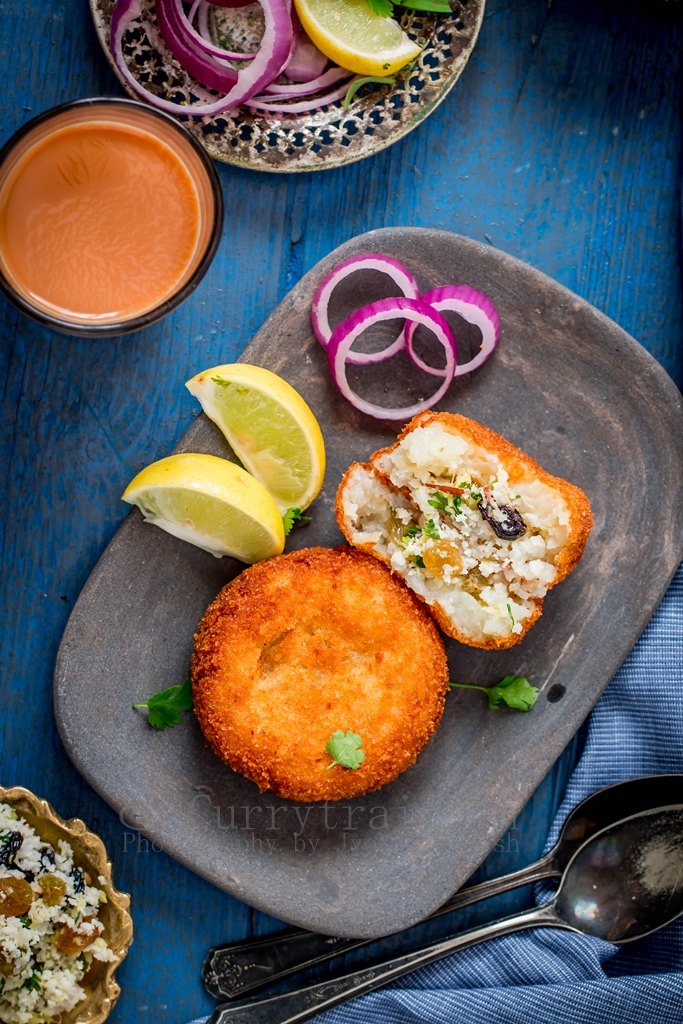 These are stuffed potato pattice with a center filled with a mixture of coconut, raisins and green chilli with other spices, to make the crispy pattice is simply just irresistible! I bet you can't stop eating just one. You can serve it as a tea time snack with green chutney.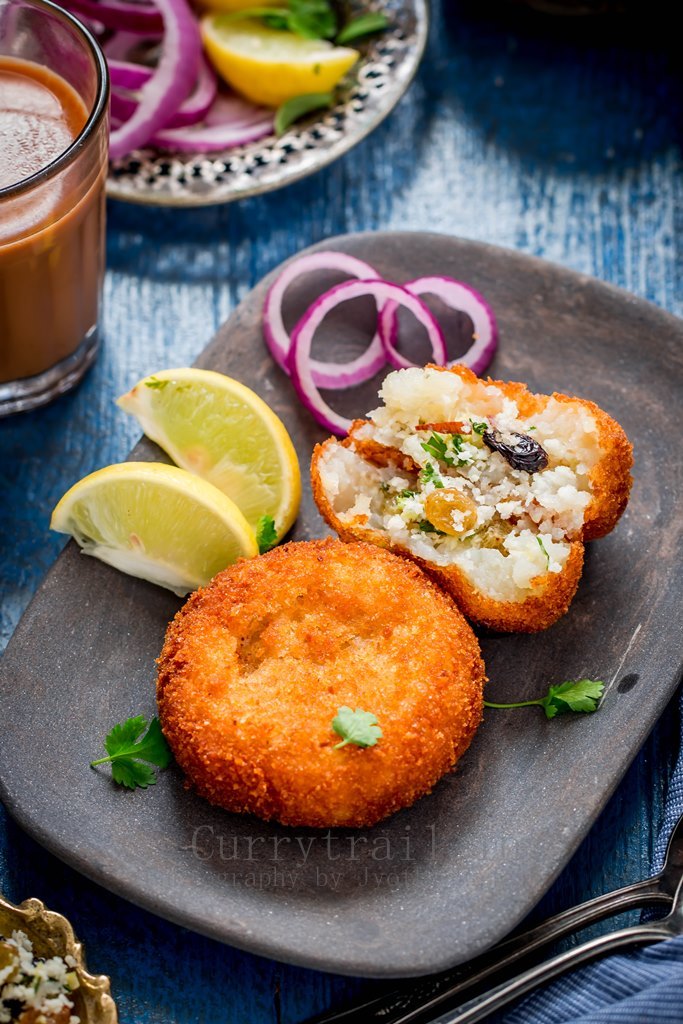 Ingredients
4 big potatoes
Salt to taste
1 teaspoon red chili powder
2 tablespoon corn flour
½ teaspoon water
¼ cup bread crumbs
Oil for deep frying
For the filling-
¼ cup fresh grated coconut
2 tablespoon raisins(I used black and golden raisins)
½ inch ginger, finely chopped
Juice of 1 lime
4 green chilies, finely chopped
1 teaspoon pepper powder
2 tablespoon fresh coriander leaves, finely chopped
Method
Boil potatoes in enough water until just cooked, do not overcook the potatoes. Drain the potatoes well and wipe it with tissue paper. Remove most of the moisture from the potatoes. Then remove the skin and mash the potatoes well.
Mix salt, red chili powder to the potatoes well. Keep aside.
In a bowl, add fresh grated coconut, finely chopped green chilies, fresh ginger, fresh coriander leaves, pepper powder, lime juice and raisins and mix well.
Roll a portion of potato mash, add a teaspoon or little more of the stuffing mix in the center and then cover and seal the stuffing well. Slightly press the pattice into a disc. Make sure you seal the stuffing really well and do not over do the stuffing. Keep aside. Repeat this for the rest of the potato mash.
Heat oil in a wok for deep frying. Once oil turns hot, reduce the flame to medium low.
In a bowl whisk corn flour and ½ teaspoon water.
Dip the potato pattice in corn starch mix, then coat it in bread crumbs and finally drop them in oil. Fry until golden brown on both sides, then remove from oil and place it on tissue paper. Repeat this for all the pattice.
Serve immediately with any chutney of your choice. It goes very well with tea.