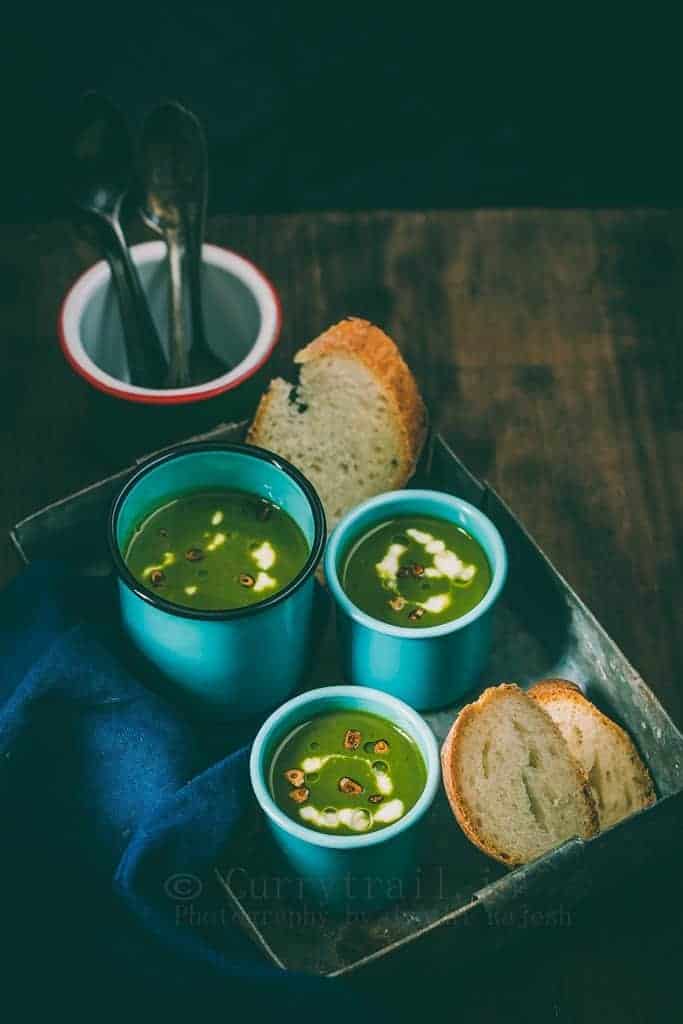 And today's recipe is the one that I have been meaning to share for a long time. I cooked and shot this recipes many months back but the lazy me couldn't move my fingers to write a post. So I finally push myself with a determination to get the post up today.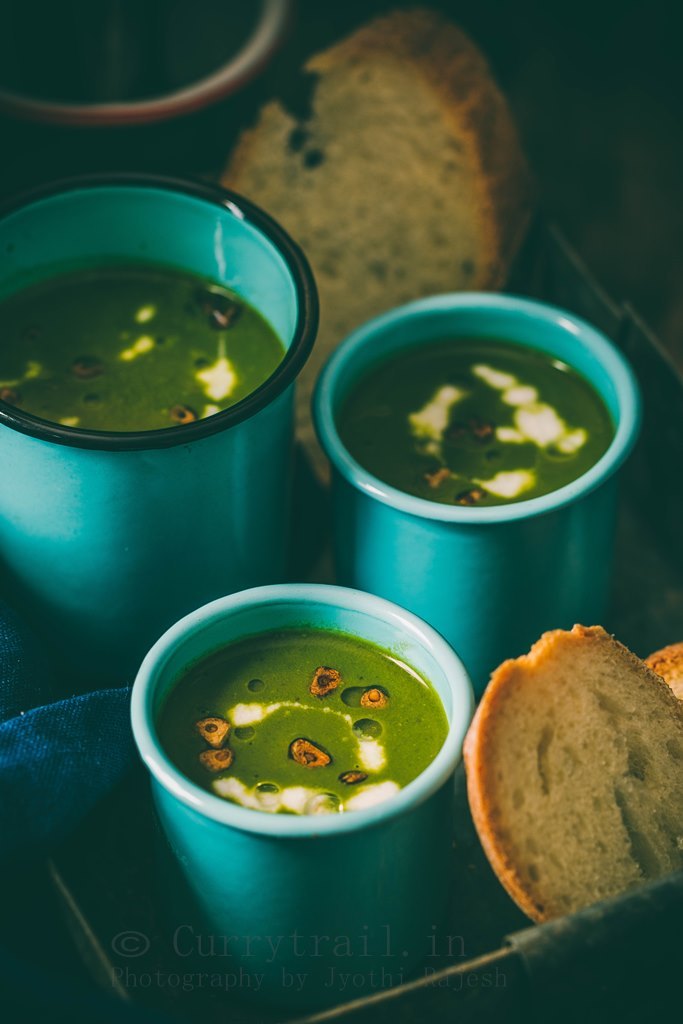 One other issue other than being lazy is getting used to new things in life. Not sure if you guys remember the news that I shared on my FB some time back regarding my old laptop. My first ever laptop that I got from my own hard earned money 😛 😀 that was my companion for ages, approximately 8 years conked. It did get messed up a few times in those 8 years, but my software nerd husband with his big brains always managed to recover the data and got the lappy back to working condition.
But this time, it was time! It was that hard time to bid adieu to my favourite toy. Hubby recovered the data, oh thank goodness for that. I managed to get back all my photos and necessary documents, but I did loose a fair amount of other data's and software's.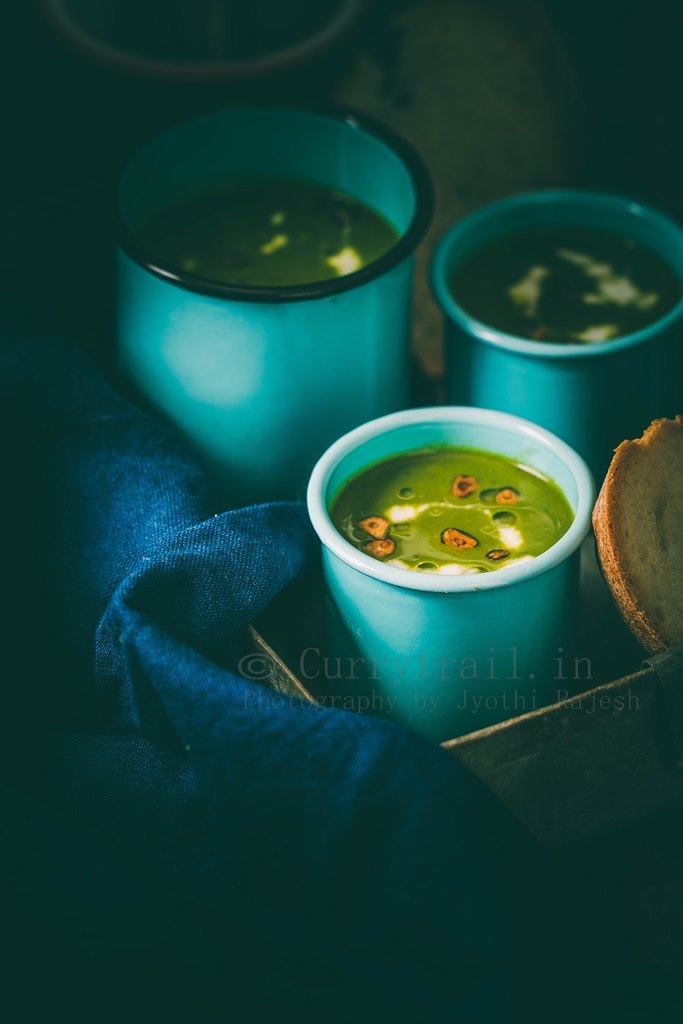 Got myself a new computer and boy I'm having hard time getting used to new things. Apple software does take time to learn and get a hang of it. Honestly I haven't even started installing all the necessary software's in it. Once my new table arrives I will have a dedicated place to keep all my things and be more organized. Yay!!! 😀
Mean while borrowing hubby's workspace to do my work. He has been kind enough to just give away the entire setup he has to me. 😀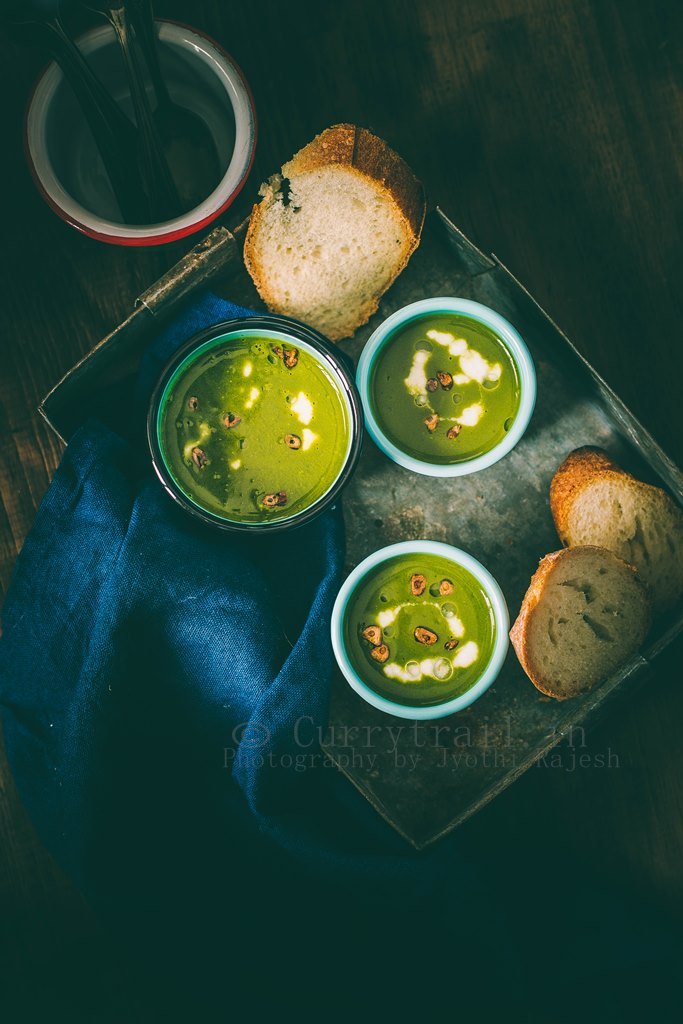 Palak Shorba in Summer? Why not!
Days are getting hotter and it's already summer. But a hearty, delicious soup is always welcome.
Potatoes add a nice body to the soup and also makes it a little creamier. This soup/shorba is a filling and a meal itself when you pair it with some toasted bread.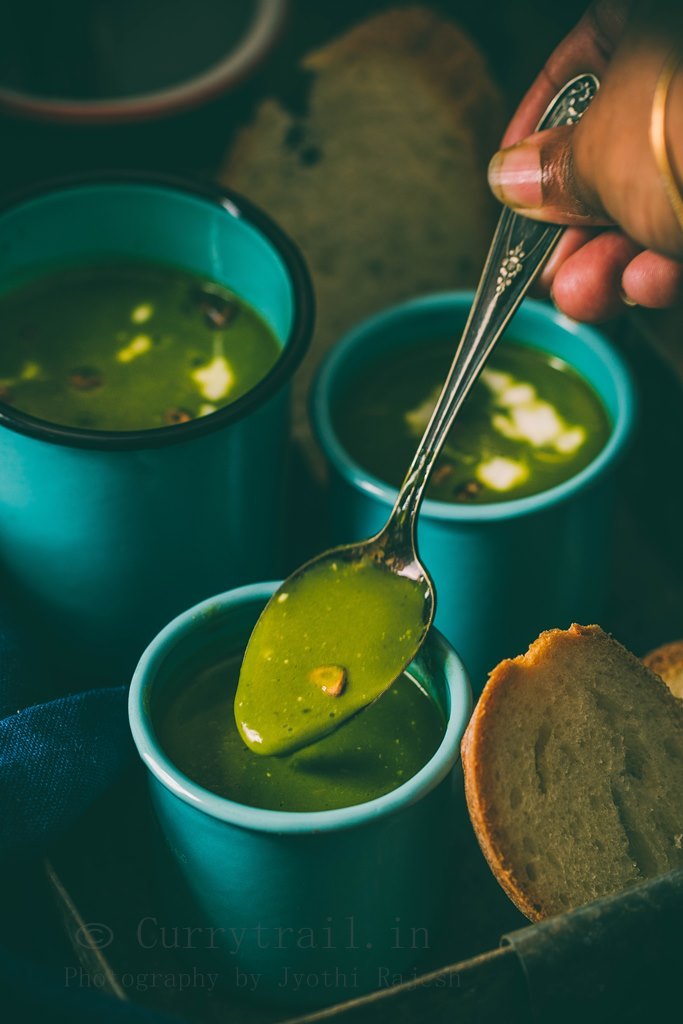 Ingredients
2 cups palak (spinach leaves)
1 small boiled potato, mashed
1 onion
4 cloves garlic + 2 cloves extra for seasoning
½ teaspoon cumin seeds
1 bay leaf
Salt to taste
2 teaspoon pepper powder
1 tablespoon oil
Water as required
Method
Rinse palak leaves well. Keep aside.
Heat ½ tablespoon oil in a soup pan. Add bay leaf and crushed garlic and sauté for 1 minute.
Add cumin seeds and let it splutter. Add chopped onions and continue to sauté till onions change its color.
Add palak leaves and cook for about 3 to 5 minutes. Add salt to taste and pepper powder. Mix well. Add the mashed potatoes and mix again.
Remove the bay leaf from the pan. Using a hand blender, blend into smooth mix. Add a little warm water if the soup is too think. Check for seasoning and adjust if needed. Shorba should be little running consistency.
In another pan, heat remaining oil. Add thin sliced garlic and saute until garlic turns golden brown.
Pour the shorba into serving bowls/glasses. Garnish with tempered garlic and serve hot. Add a few drops of cream if desired. Substitute with cashew cream for vegan options.