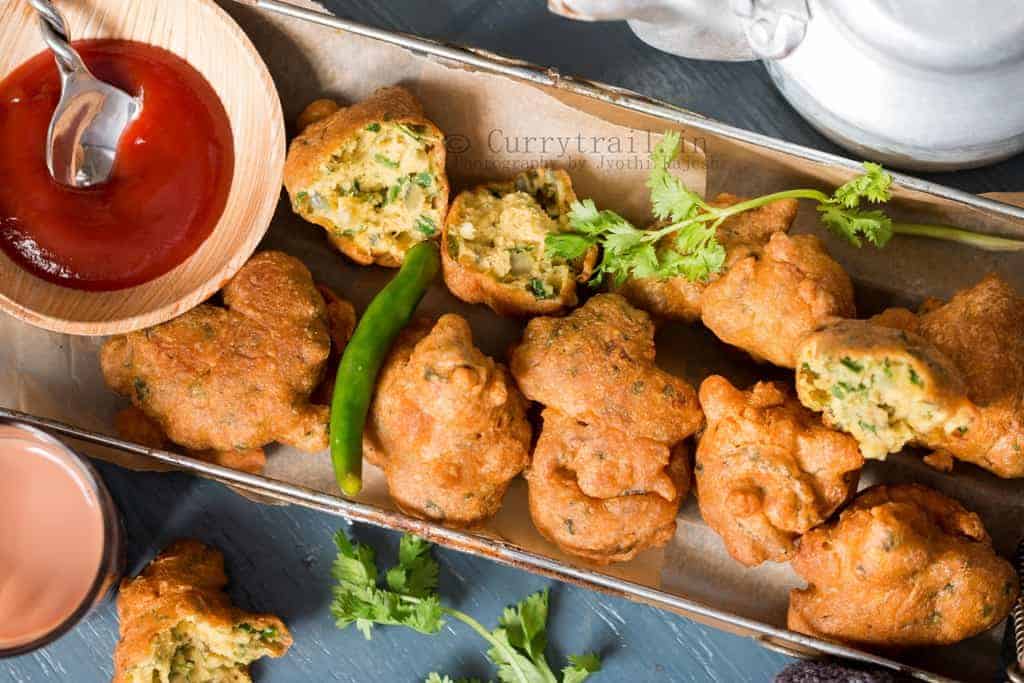 A popular Gujarati deep fried snack is made of fenugreek leaves and palak. Usually gota or pakodas is has methi leaves in it and it's called methi na gota or methi pakoda, I added palak leaves along with methi leaves and made palak methi na gota. This snack is the simplest dish which is made of besan flour. Finely chopped methi and palak leaves is added along with finely chopped onions, green chilies and spices. The best ever tea time snack one can make when you have unannounced guests at home. This Gujarati snack can also be made during holi festival as well to balance out loads of sweet intake one might be indulging in on Holi.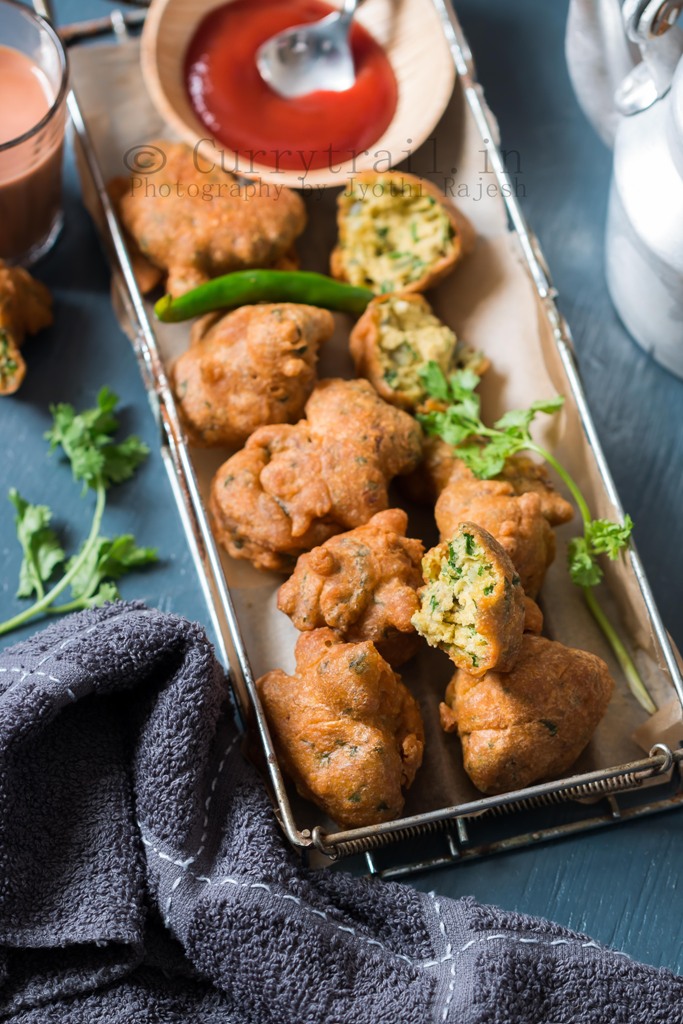 Without any talking today, we will jump to the recipe. I will keep all my ranting for later posts. 🙂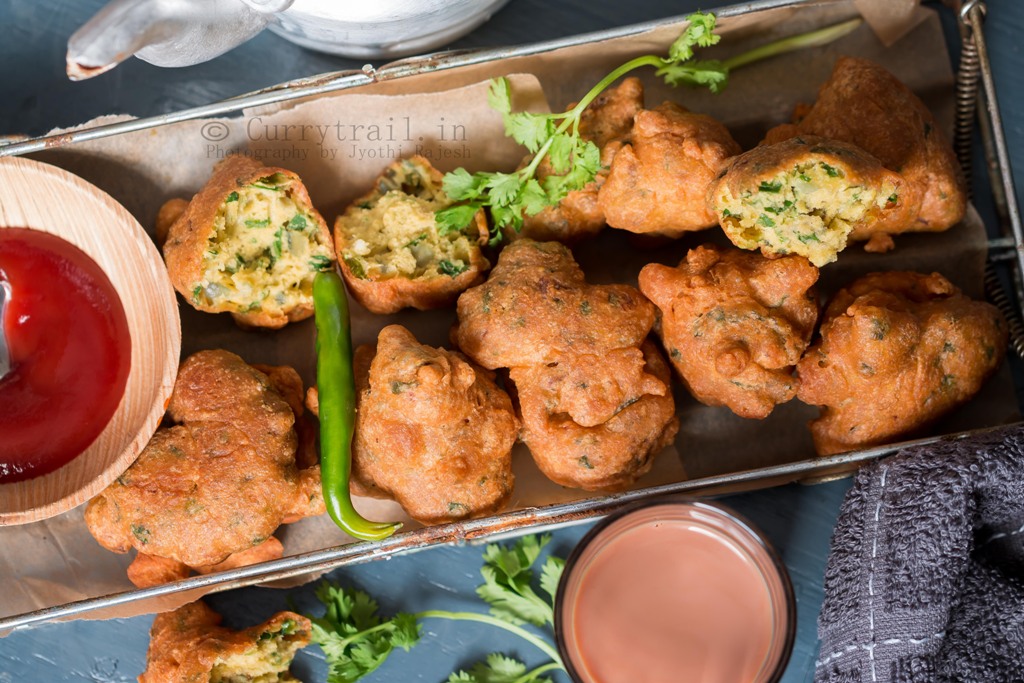 Ingredients
1 cup besan
A pinch of cooking soda
¼ teaspoon asafetida
1 teaspoon oil
1 small onion, finely chopped
½ cup methi leaves(fenugreek leaves) finely chopped
½ cup palak leaves, finely chopped
2 green chilies, finely chopped
1 ½ teaspoon red chili powder(adjust as per your spice preference)
¼ teaspoon turmeric powder
Salt to taste
Water as required
Oil for deep frying
Method
In a wide bowl, add besan, asafetida, cooking soda and 1 teaspoon oil. Mix well until it resembles bread crumb like texture.
Now add finely chopped methi leaves, palak leaves, onions, green chilies, red chili powder, turmeric powder, salt to taste and mix well.
Add water little at a time and keep mixing till you get a lump free thick batter. Do not make the batter too thin by adding lot of water. Palak, methi and onion will release some water content, so while mixing we will make a thick batter.
Cover and let the batter sit for 30 minutes.
Heat oil for deep frying.
After the batter has rested for 30 minutes, and just before dropping the batter into hot oil, mix it well one more time. If the batter is thick, you may add 1 or 2 teaspoon water as required to make the batter to desired consistency.
Drop a tablespoon of batter into hot oil. Reduce the flame to medium and cook till the fritters or gota turns golden brown. Repeat for rest of the batter. Do not crowd the kadai with a lot of fritters, add about 5 to 6 fritters at a time into hot oil to ensure even cooking. Once it gets cooked, drain on kitchen paper.
Serve hot with some tomato ketchup, green mint chutney along with hot masala chai.