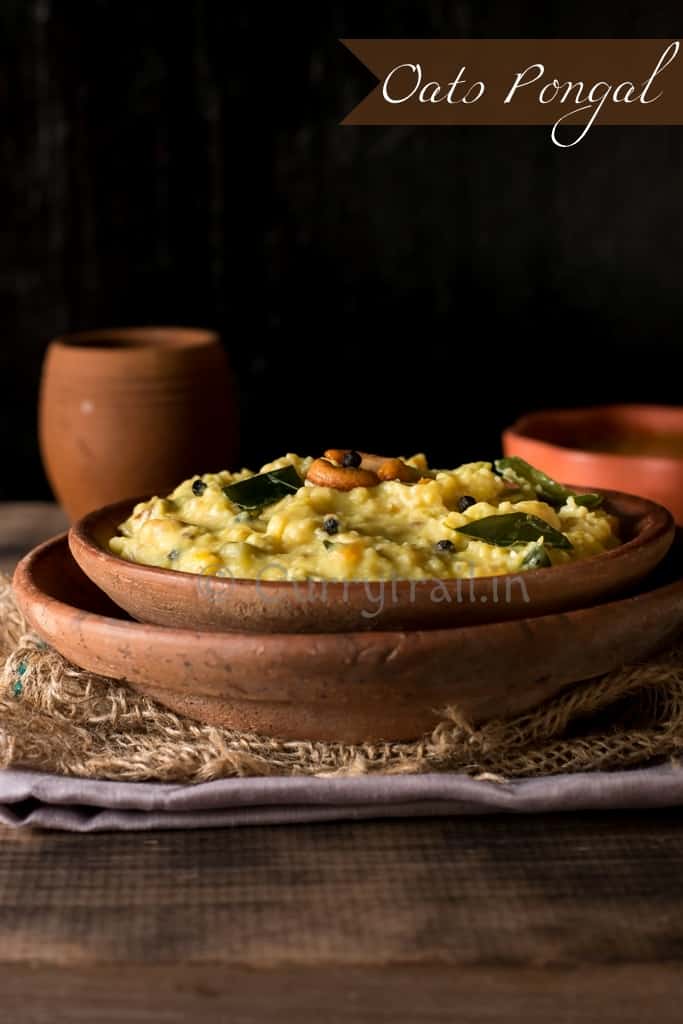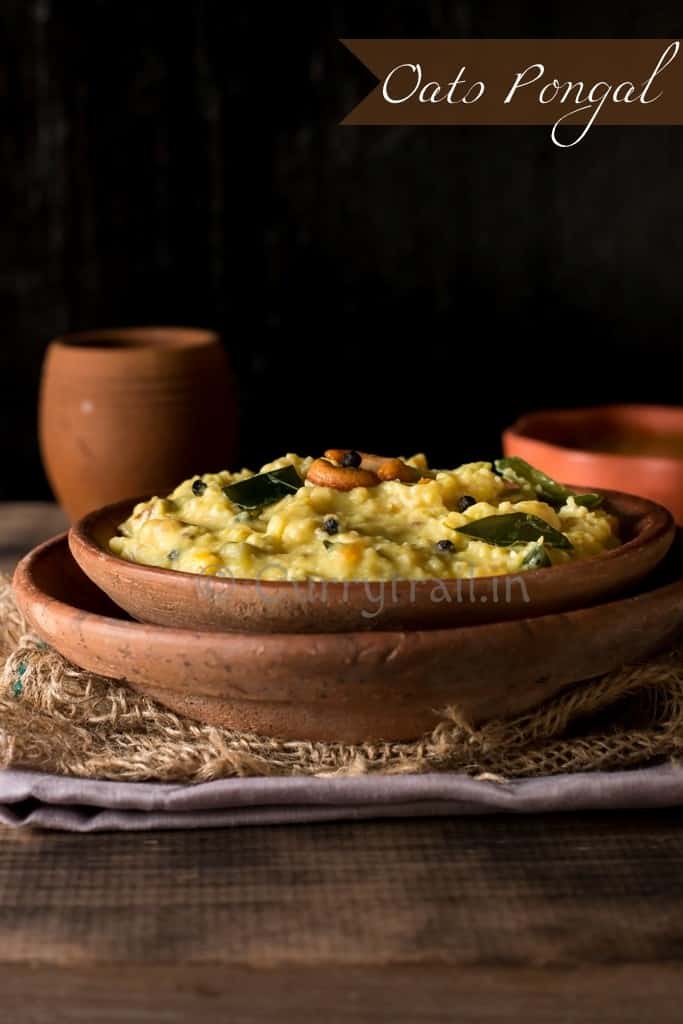 Well friends, I have been wanting to share this with you for a really long time, some how managed to post now. After I decided to stay on oats diet for past 2 weeks I having been enjoying trying out some new dishes with oats. Some simple and familiar and some new and adventures.
I have a love hate relationship with oats. When I first tasted oats which was 6 years back in the form of simple porridge I hated it. I couldn't take the first spoon down my throat! I simple hates the sticky texture and top it all I made with sugar and milk, being a savory person I couldn't take sweet first thing in the morning! The entire bowl of oats porridge went down the bin! 🙁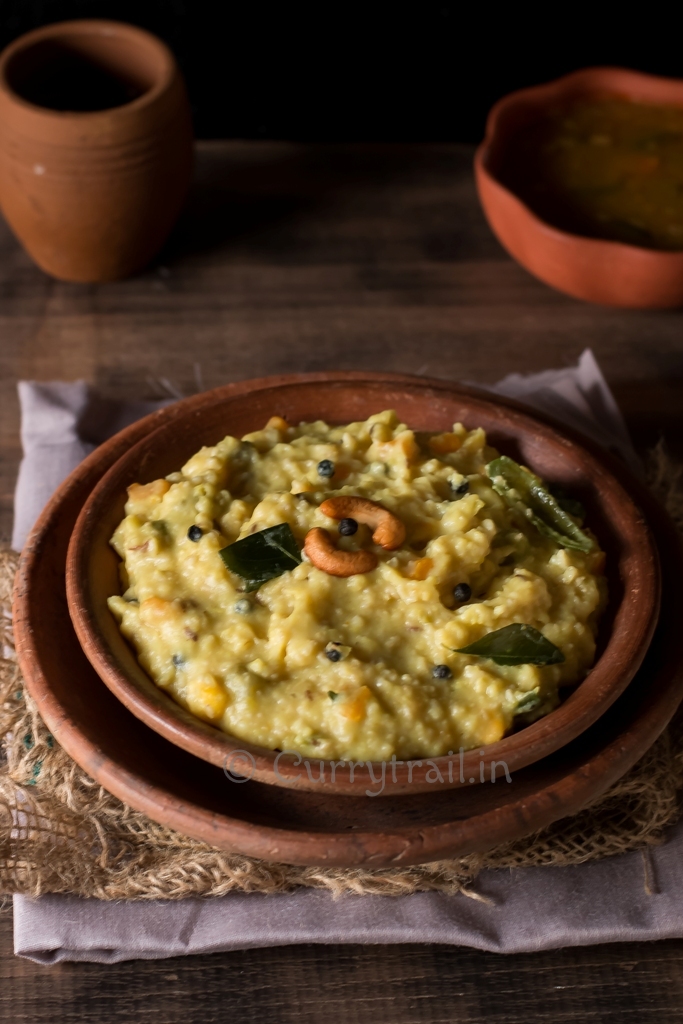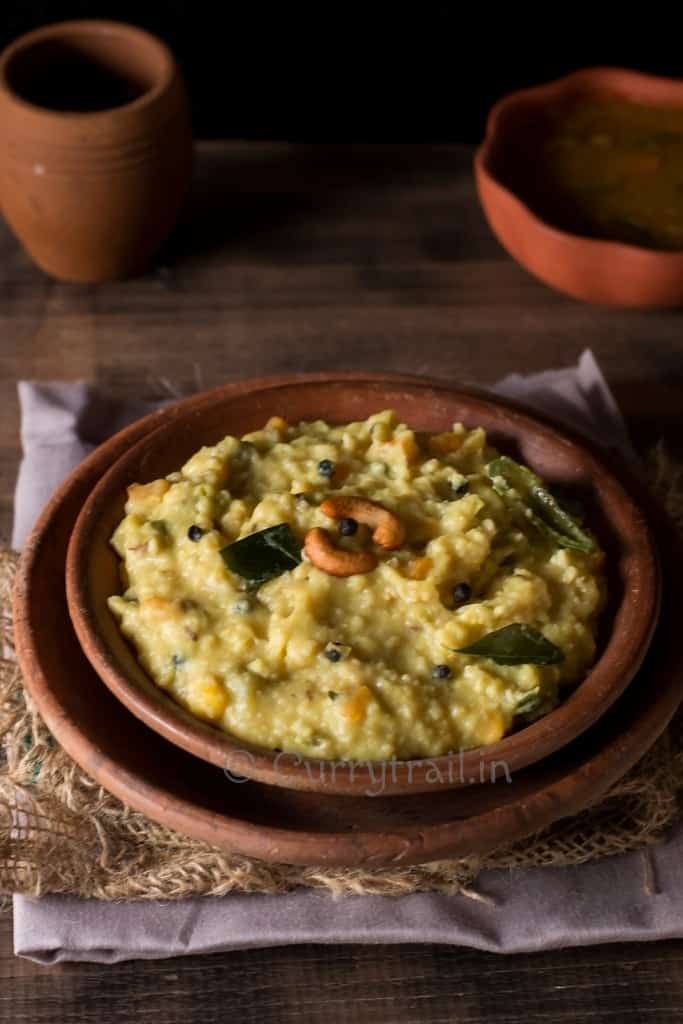 Then I had not turned towards oats for a very long long time. Every time I visited the super market, I went pass the aisle stacked with oats without evenly trying to look at it! 😀 😛 Some thing happened, some thing magical happened about a year back. One day I just picked up an oats packed and came back home, without a clue what I wanted to do with it, but one thing was sure, I was definitely not going to try milk and sugar porridge, YUCK! NO!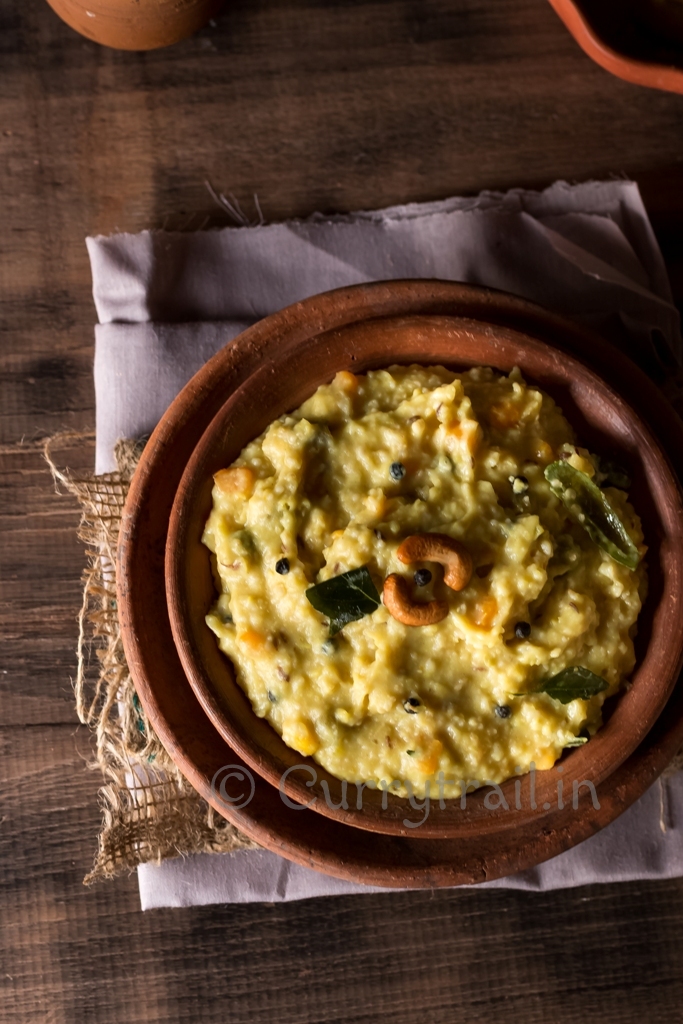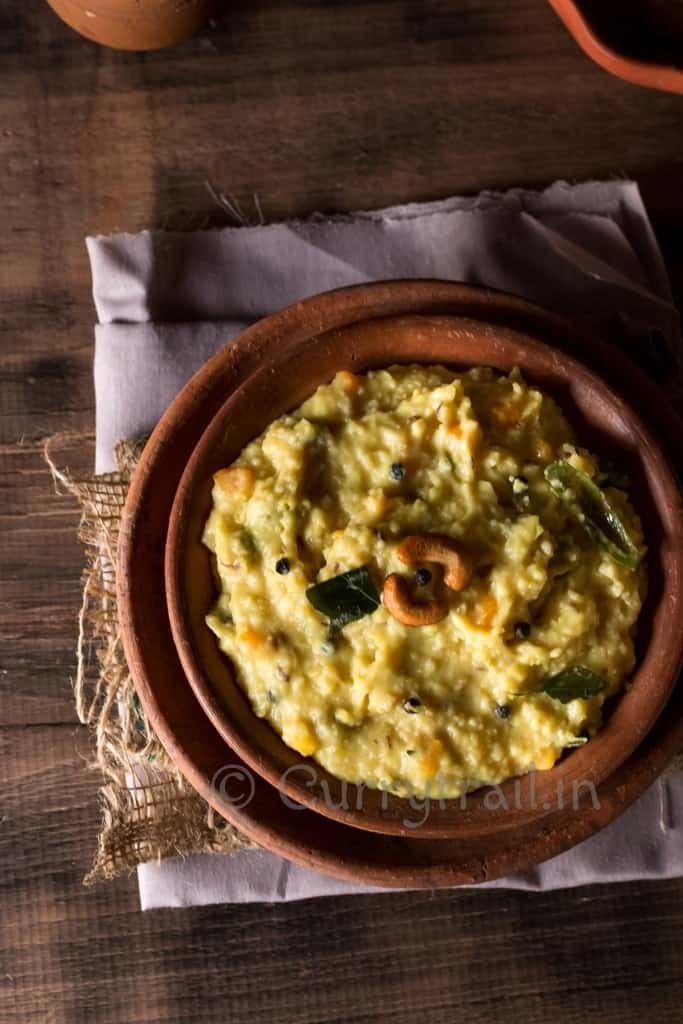 The packet was lying in the pantry for few weeks. I decided to use it in my bakes and then I tried using oatmeal in my cookies, cakes. The hatred towards oats started wading off, slowly I started to experiment more with oats.
I absolutely fell in love with oats the time I tried Instant Oats Idli and Kulipaniyaram. Oh they were YUM. It so well suited my taste buds.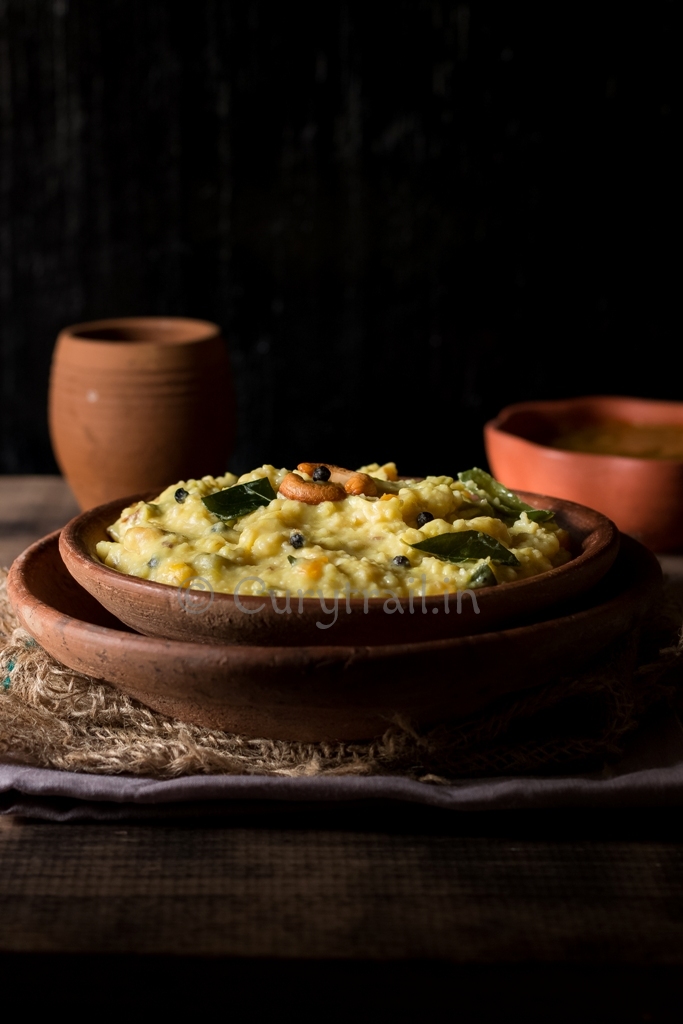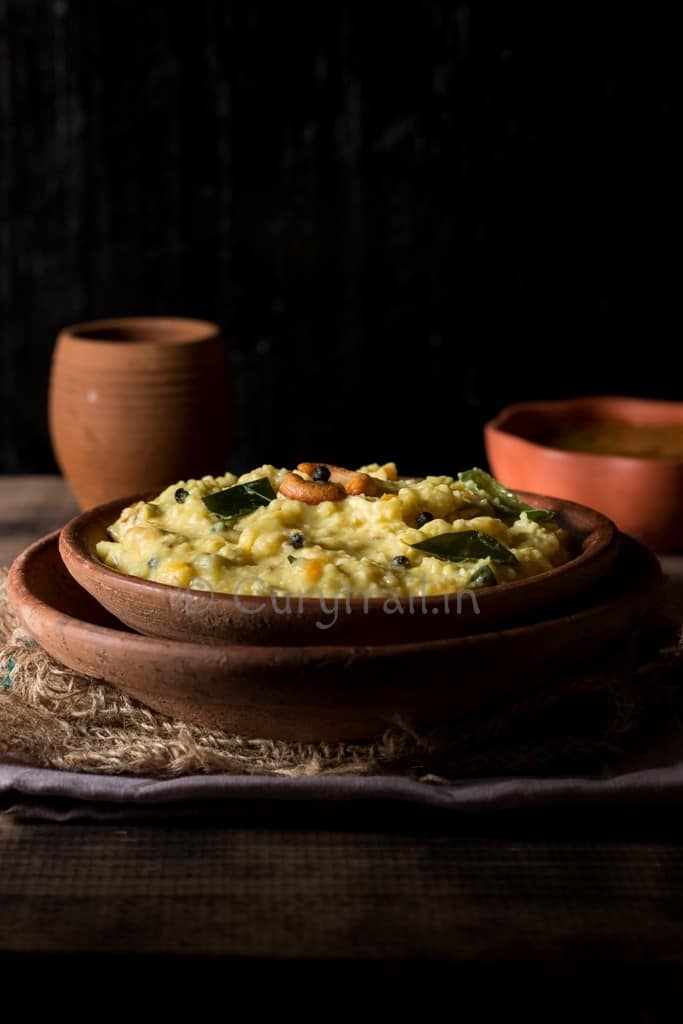 If you are some one who hates oats, do try out some of our recipes from the blog, there are great chances that you will start to love oats just like me. Give it a try!
The other reason I love oats is since I started being on oats diet I have managed to reduce a few kilos of my weight! YAY!Happy Me! I try to eat food made of oats 2 times a day and for at least 4 days a week. It has worked like magic for me.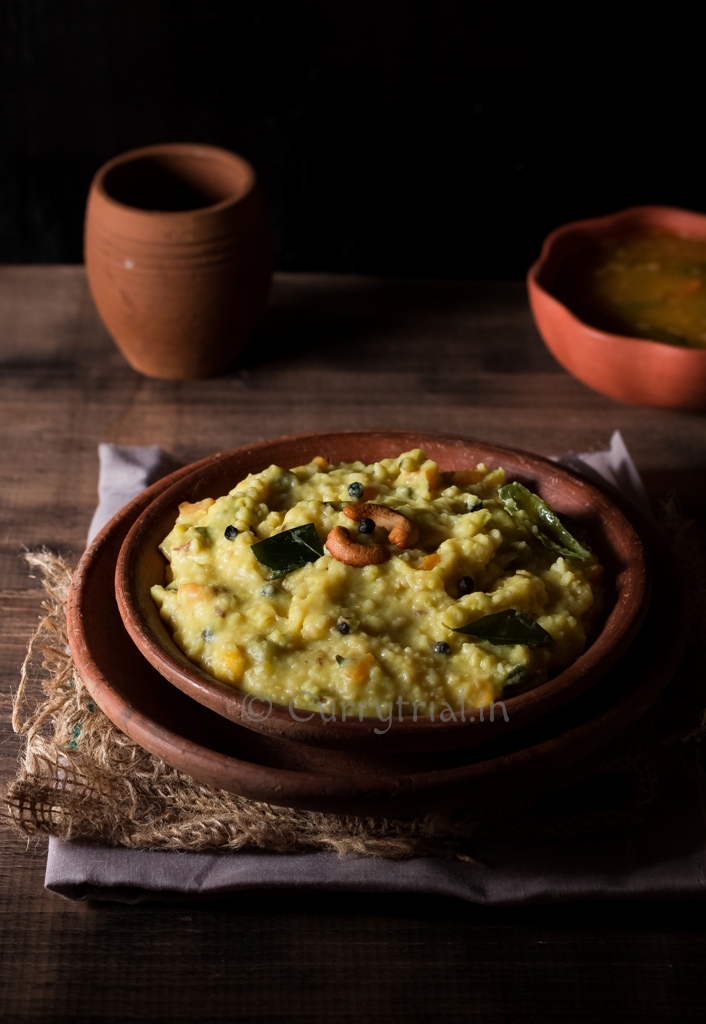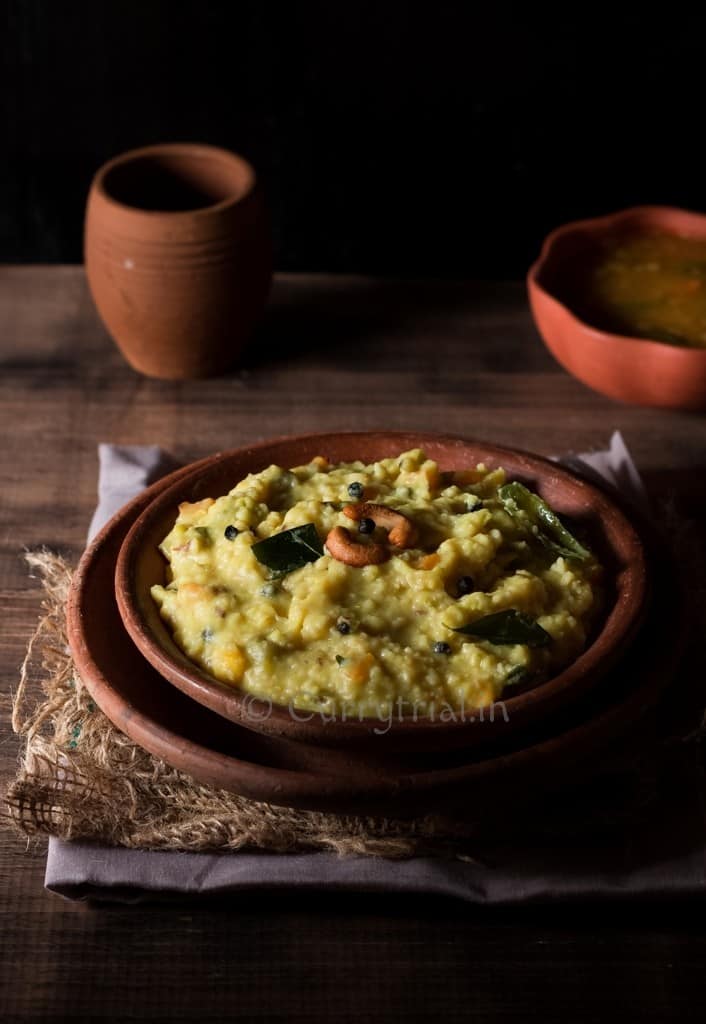 Oats pongal is just one try of oats dish that I make. Instant oats dosa, instant oats idli, instant oats paniyaram, Instant oats upma, oats kheer, are some of the dishes I regularly make. I also add oat meal(flour) in my chapathis, cookies and cakes.
Here's my Oats Vegetable Pongal recipe-
Ingredients:-
Oats – ½ cup(I used quaker oats)
Yellow moong dal – ¼ cup
Water 1 ½ cups
Salt to taste
Whole green chilies – 3 to 4 nos
Carrots – 1 chopped
Beans – 3-4 chopped
Fresh or frozen peas – ¼ cup
To temper-
Oil/ghee – 1 ½ tbspn
Cumin seeds – 1 tspn
Pepper corns – 1 tbspn
Asafoetida – ½ tspn
Ginger pieces – 1 inch
Curry Leaves – 1 sprig
Cashews – a few
Instructions:-
1. Dry roast oats on low flame for 3-4 minutes. Do not let the oats change color. Remove from stove and let it cool. Next dry roast moong dal too until nice aroma from the dal is released. Cook veggies and keep aside.
2. Wash & Soak moong dal for about 15-20 mins. Soaking helps in faster cooking.
3. In a pressure cooker add the soaked dal with 1 ½ cups of water, whole green chilies and pressure cook for 3-4 whistles.
4. Once pressure is released, remove the cooker lid and mash the mixture using a ladle.
5. In a deep bottom pan, add ghee and roast cashews in hot ghee until they turn golden brown. Remove cashews and keep them aside.
6. Into the same pan add oil, once hot add cumin seeds, pepper corns, asafoetida, salt and curry leaves. Saute for a minute or 2.
7. Now add oats and cooked dal mix and mix it well making sure no lumps are formed. Then add cooked veggies and mix well. Reduce the flame and cook it for 5 mins.
8. Serve hot with coconut chutney and sambar or even spicy pickle goes well with pongal.
A very healthy and delicious pongal dish is ready!