Today I present to you a fasting dish, a dish that can be served as side dish for any roti/puri/parathas- No Onion No Garlic Raw Tomato Stir Fry( Kacche Tamatar ki Sabzi)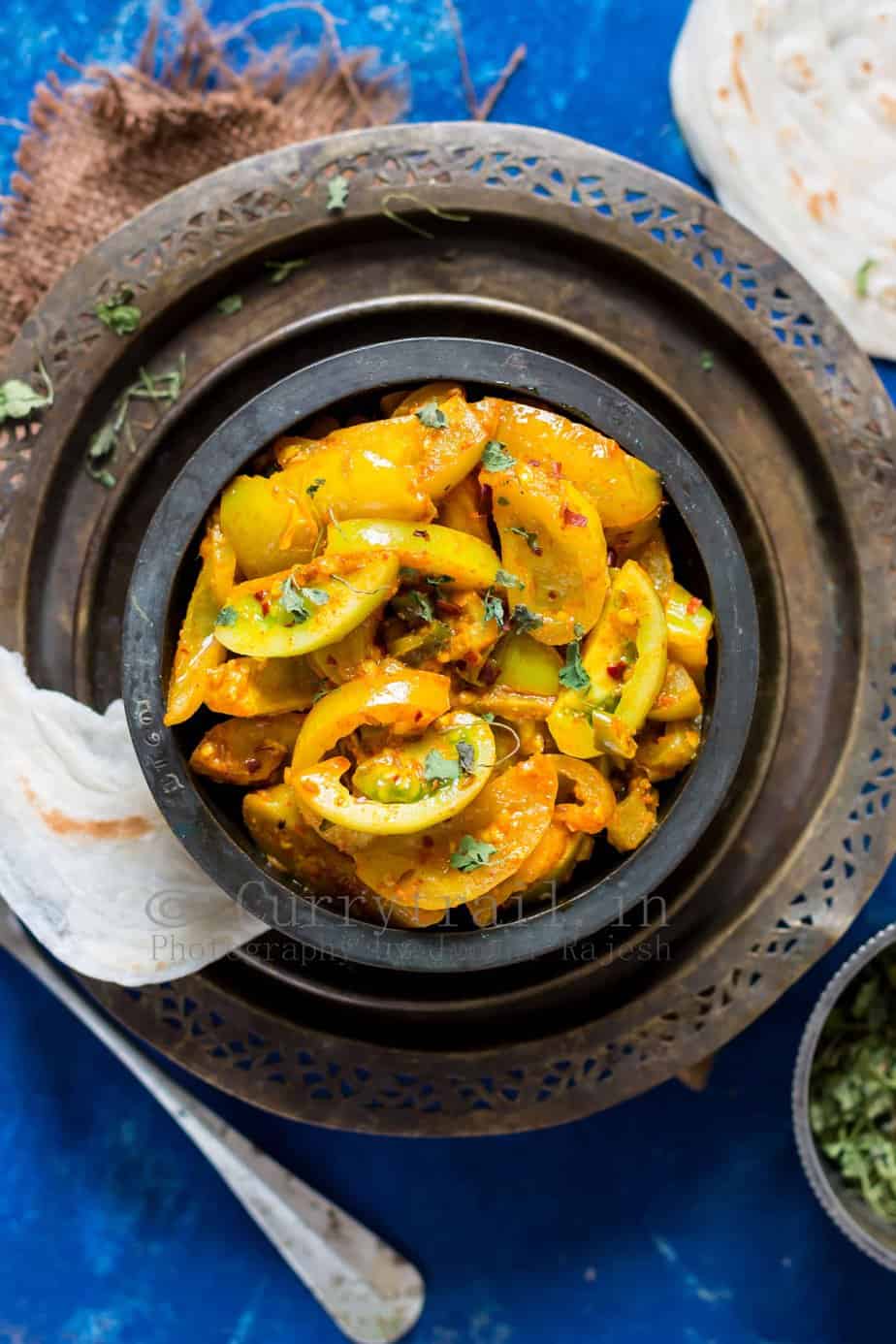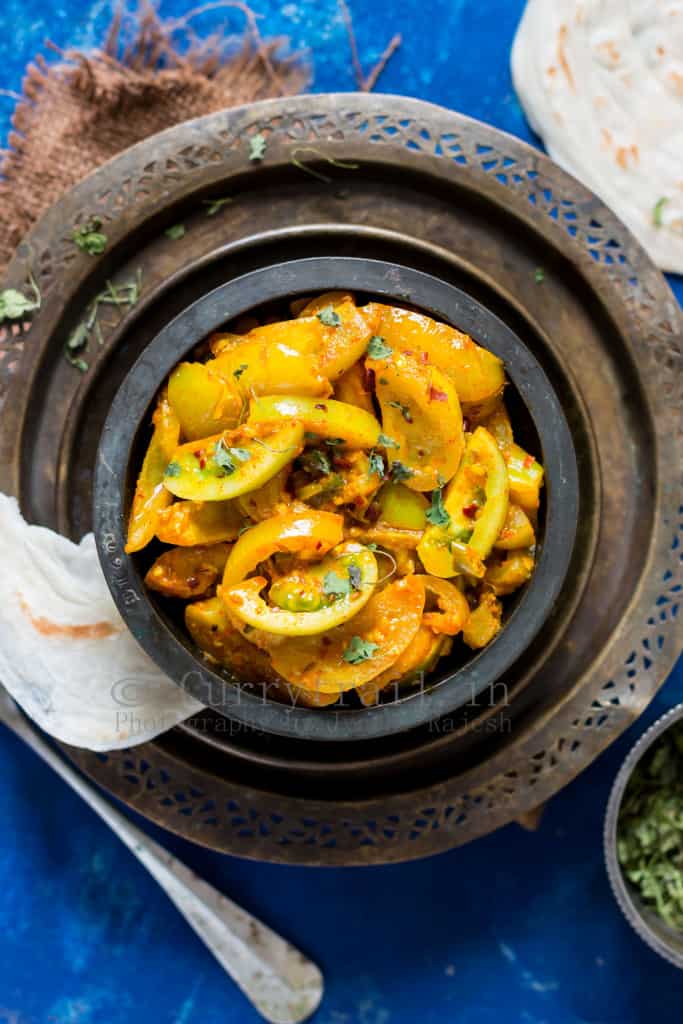 Raw tomatoes – ever tasted them? Chances are that you might not like it at all. The texture, the taste, or even the flavor of raw tomato might put you off. We often use tomato as a base for any curry. How about using it as a vegetable itself and not as a base?
Processing/cooking raw tomatoes changes it's texture and flavor and you will be surprised how the otherwise 'disgusting' raw tomatoes can turn into a delicious dish!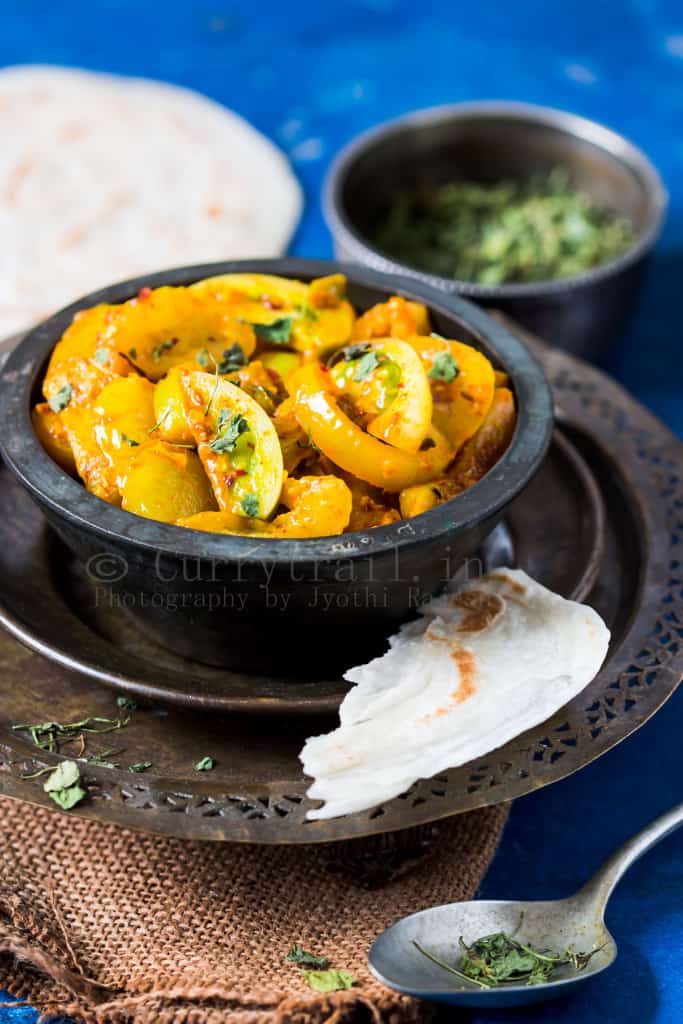 This recipe does not use any onion or garlic in it. So if you are someone who avoids onion-garlic all time, or maybe avoid it during your fast, you can make these and relish it as a vegetable side dish with kuttu ke puri or kuttu ke parathe.
Ingredients
15 raw tomatoes
4-5 green chilies
1 teaspoon cumin seeds
1 curry leaf sprig
¼ teaspoon turmeric powder
2 teaspoon red chili powder
1 ½ teaspoon coriander powder
Sendha namak – as per paste
½ teaspoon jaggery, powdered
2 tablespoon oil
A generous pinch of garam masala
Method
Chop raw tomatoes lengthwise into slices.
Heat oil in a Add cumin seeds and allow it to crackle. Add finely chopped green chilies and curry leaves and mix.
Add turmeric powder, give it a quick mix.
Throw in the raw tomato slices. Mix well.
Add red chili powder, coriander powder and sendha namak. Mix well. Continue to cook. Do not over cook the tomatoes. We want it to retain it's shape and be cooked well.
Now add the jaggery powder and garam masala powder. Mix well.
Remove from flame immediately. Garnish with some fresh coriander leaves and serve with kuttu ke parathe.