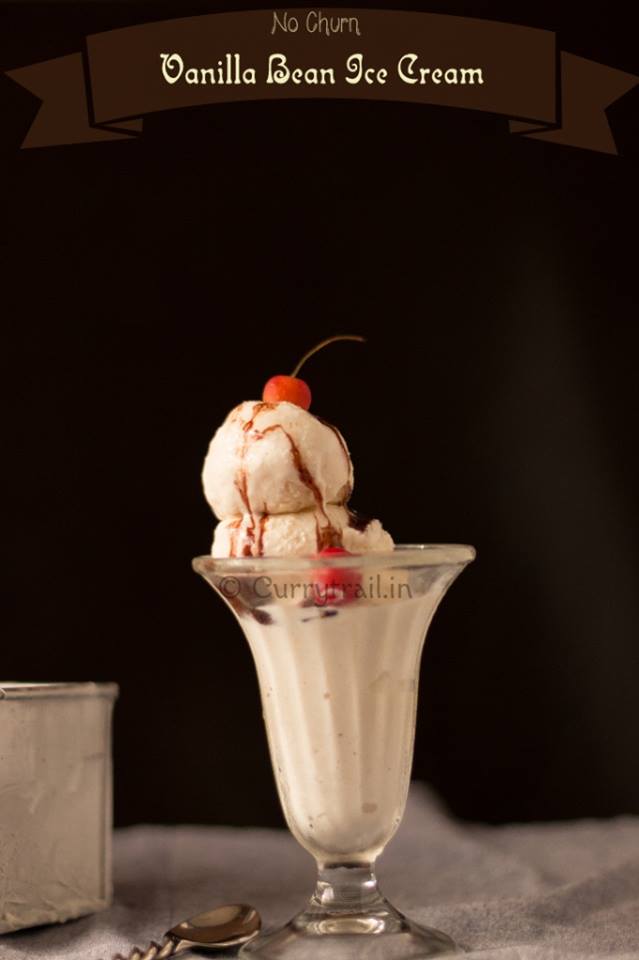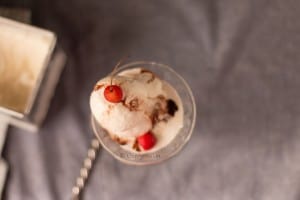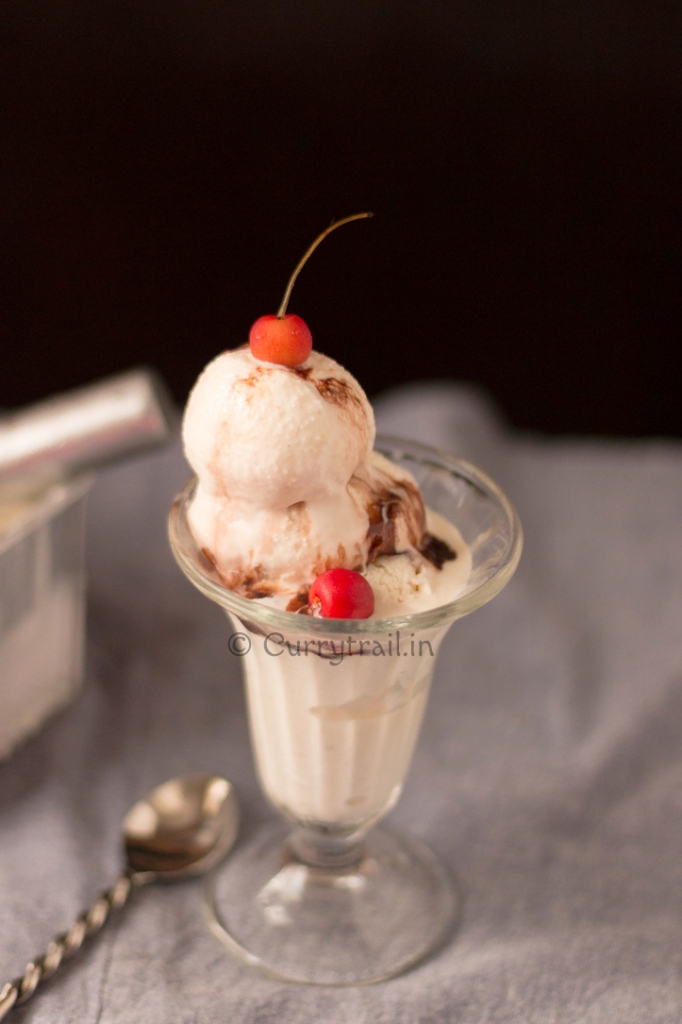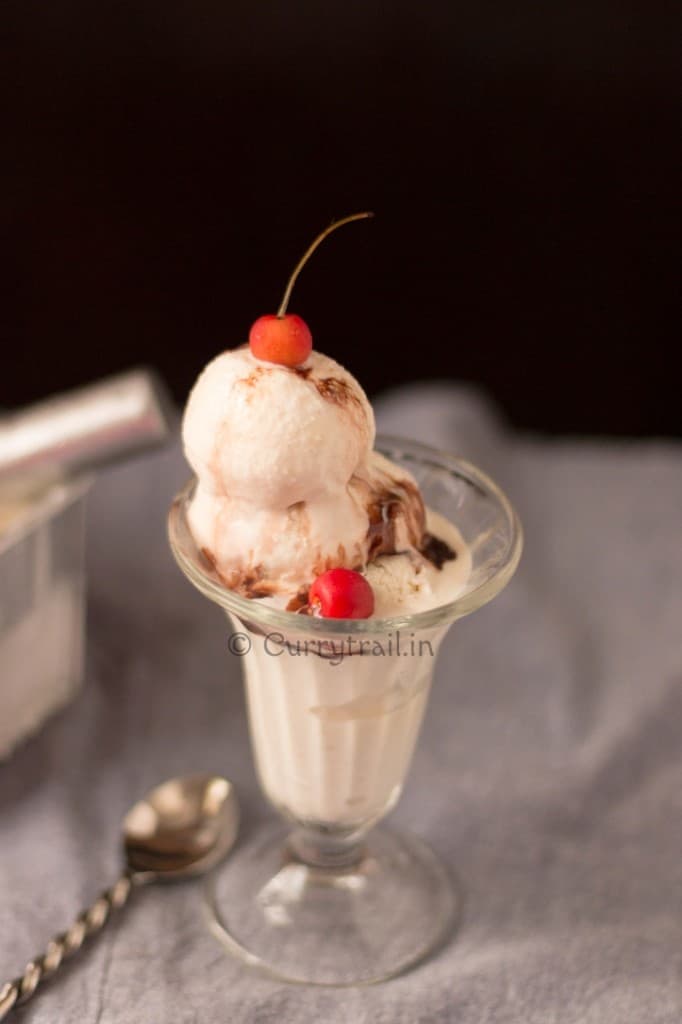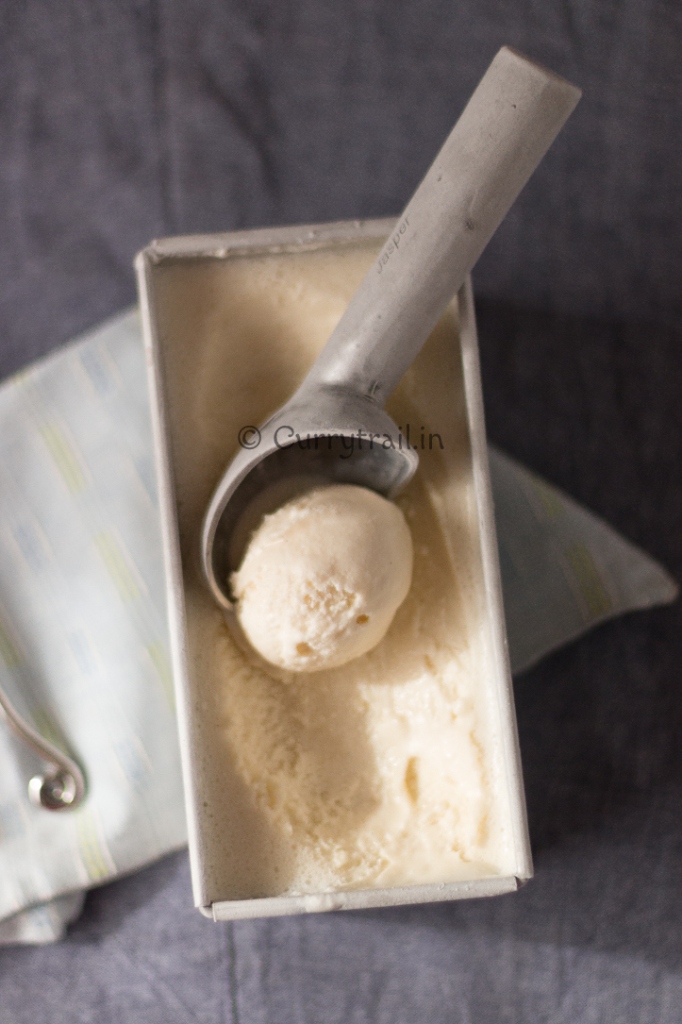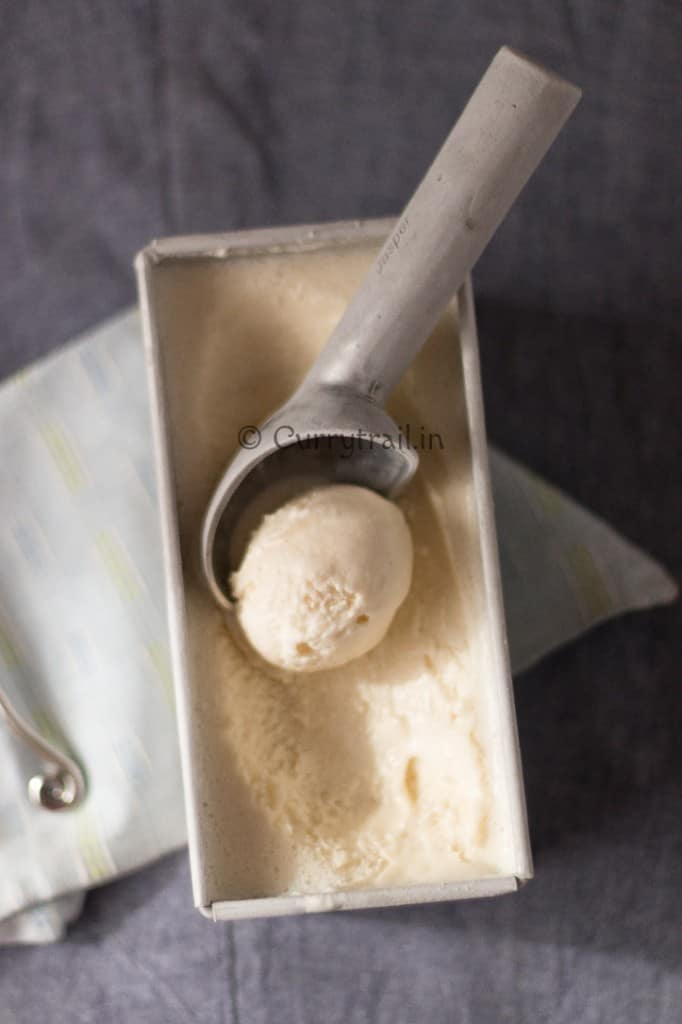 Ingredients:-
Heavy cream – 1 cups(I used amul fresh cream)
Condensed milk – 1 can
Vanilla bean – 1
Instructions:-
1. Chill heavy cream and condensed milk for few minutes in the freezer. Place the bowl and whisk you would use to combine to gather into the freezer as well for few minutes.
2. Pour the heavy cream into the bowl, discard the liquid part of the cream retaining only the thick cream. Using a electric beater beat the cream until it is thick and fluffy.
3. Next add condensed milk and beat for another 2 minutes.
4. Cut the vanilla pod in the middle length wise and scrape out the seeds from the pod and add it to the cream condensed milk mix. Beat for 2-3 minutes.
5. Pour the ice cream mix into a freezer safe bowl, cover it with cling film and freeze over night.
6. Just before serving, take a BIG scoop of the ice cream and serve immediately. If you like you can drizzle some chocolate over it dressed with some fresh or preserved cherries. BLISS!