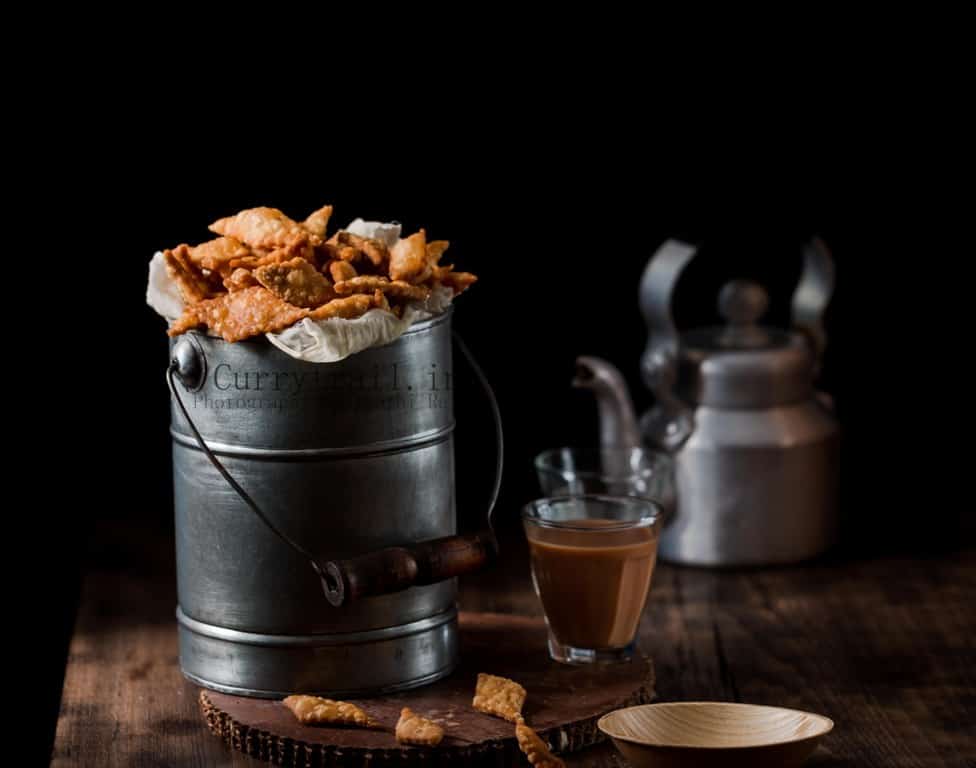 Kiddo's exams are starting on Monday and the whole month has gone into revising the whole syllabus. The long weekend has been spent on revising, re revision and more re-revisions. The evenings are been real busy not just for daughter and me but for the little one too. Yeah he has been busy scribbling the books, walls and whatever comes to his hands with crayons, pencils, chalk. The only way I could sit with daughter in her revision was to find a way to keep son occupied too, else he would constantly keep pulling his sisters hair, snatch pencil from her hand, or pick a crayon and go sit next to his sister and scribble on the same page she is writing her revision. It has been crazy days, and I can't wait for the exams to start and get over soon. I need to relax, chill and not worry about revisions, exams, hand writings, spellings. Uff!
Amidst this entire busy study schedule, all that I have for myself is cooking, shooting and whenever possible I post on my blog. That kind of relaxes me. It's like having "me" time. And once exams are over I look forward to a lot of relaxing "me" time. But I doubt that will be possible, as both kids will be at home all day, I have to find ways to keep both occupied and daughters summer classes, cooking to feed both the kids 3 meals plus a lot of snacks, its again going to be one hectic and hot summer 😀 But on the brighter side, I don't have to wake up early morning to pack daughter's lunch box that means, extra hours of morning sleep. Cool mornings in summers with extra sleep does sound like a bliss to me now 😉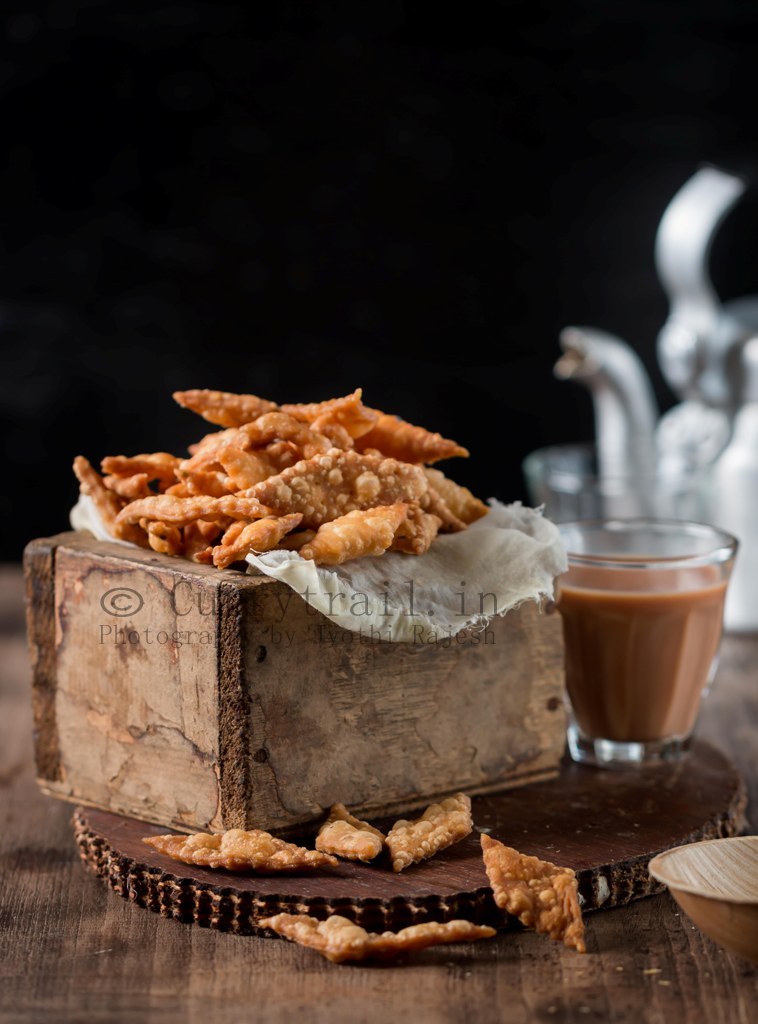 While I crib more about how hectic summer days are going to be in my next posts, I will leave you to read how to make namak para recipe. You will need a lot of snack ideas to feed your kids a lot of snack varieties during the holidays, so don't forget to save the recipe.
Crunchy and salty namak para(deep fried biscuits)with a hint of carom seeds is perfect tea time snack. I bet you will scarf down it yourself even before the tea time.
This super delicious tea time snack is easy to make and requires just staple 4 ingredients. And it's ready in 30 minutes.
Ingredients
1 cup maida
1 tablespoon ghee
Salt to taste
2 teaspoon ajwain(carom seeds)
Chill water to knead the dough
Oil for deep frying
Method
Add flour, ajwain, salt, ghee in a wide bowl. Mix with your finger tips until all ingredients are combined and resembles bread crumb like texture.
Add chill water little at a time and mix until you get soft and smooth dough. Keep aside covered for about 15 minutes.
Meanwhile heat oil in a wide pan for deep frying.
Divide the dough into equal portions.
Take a portion and roll it into a thin circle. Dust flour as and when needed. Roll it as thin as possible.
Using the cutter(you can use your pizza cutter or a simple knife too) cut first vertically then horizontally to form small diamonds. Carefully separate them and make it ready.
To check if the oil is at the correct temperature, first pinch a tiny portion of dough, add it to oil if it raises to top immediately then oil is at the correct temperature…else heat the oil for few more seconds. Now gently gather the diamonds and drop in a sprinkled way, cook in medium low flame – turn over for even cooking. Deep fry till golden brown and drain in tissue paper to absorb the excess oil. Repeat the process for the remaining dough.
Drain them on kitchen tissue paper and allow them to cool. Once cooled completely store in air tight container.