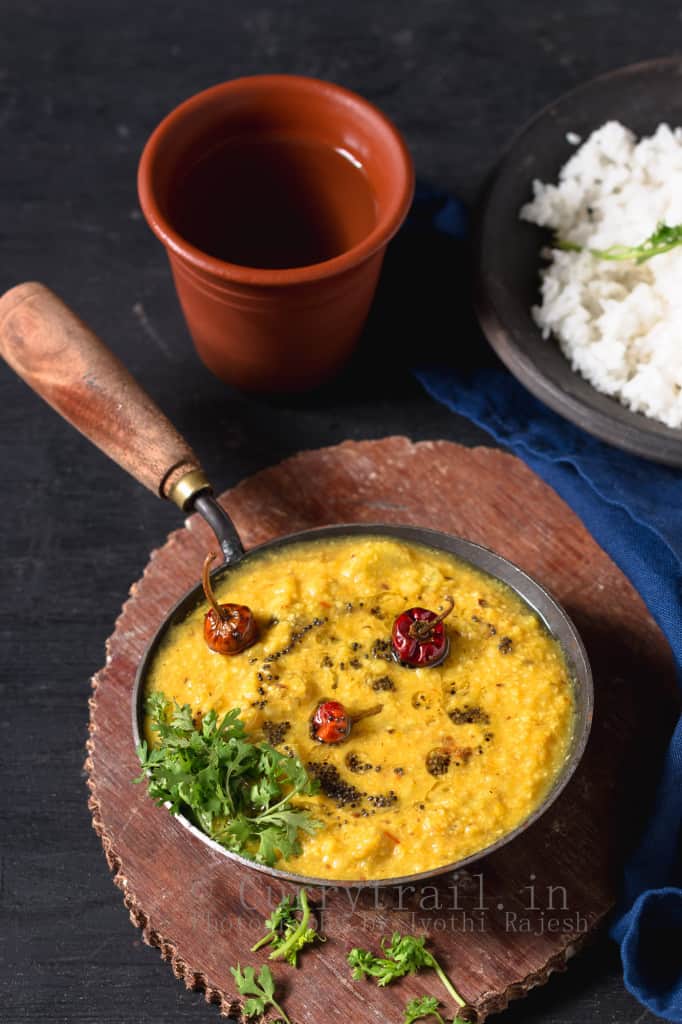 My husband and I come from two different parts of the world: a spice heaven world and a boring non-spicy world! It was on our honeymoon I figured this out. Ours was an arranged marriage. We barely got to know each other before the wedding, ofcourse LOVE happened afterwards. The day we got engaged, and 25 days later he tied the knot. There were a lot reasons for this hurried marriage. Husband had plans of travelling to US for 6 to 10 months during that time and he wanted to take his newlywed wife to US along with him. We did go on a honeymoon immediately after marriage to a local place in India, before we went to US. It was then I discovered he is comes from a boring world of "non-spicy food" eaters. Not that he really couldn't eat spicy food, it was more of his family cooked and ate a very mildly spiced food and he just got used to eating non-spicy food. I had struggling days to adjust to their non-spicy food world in the beginning..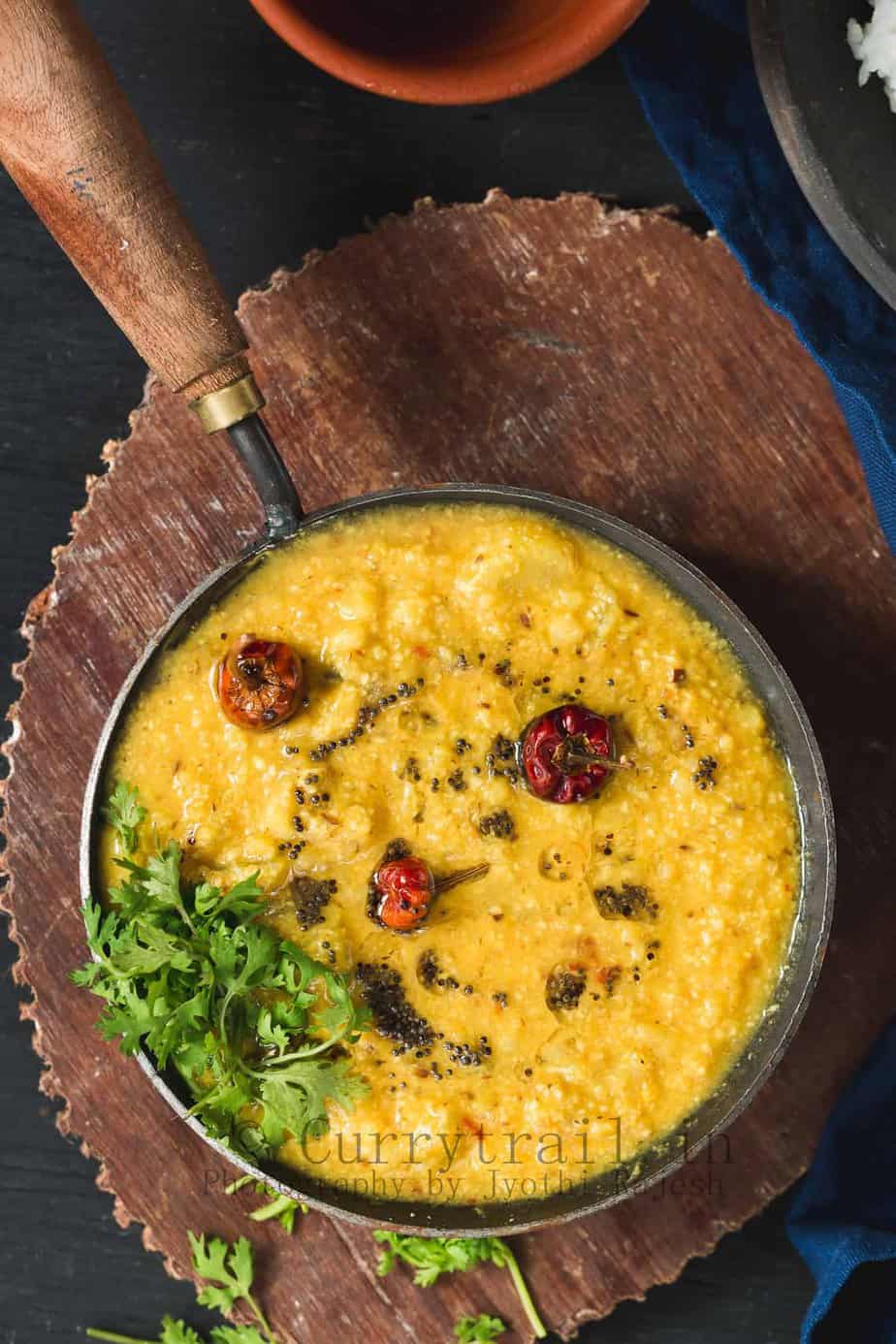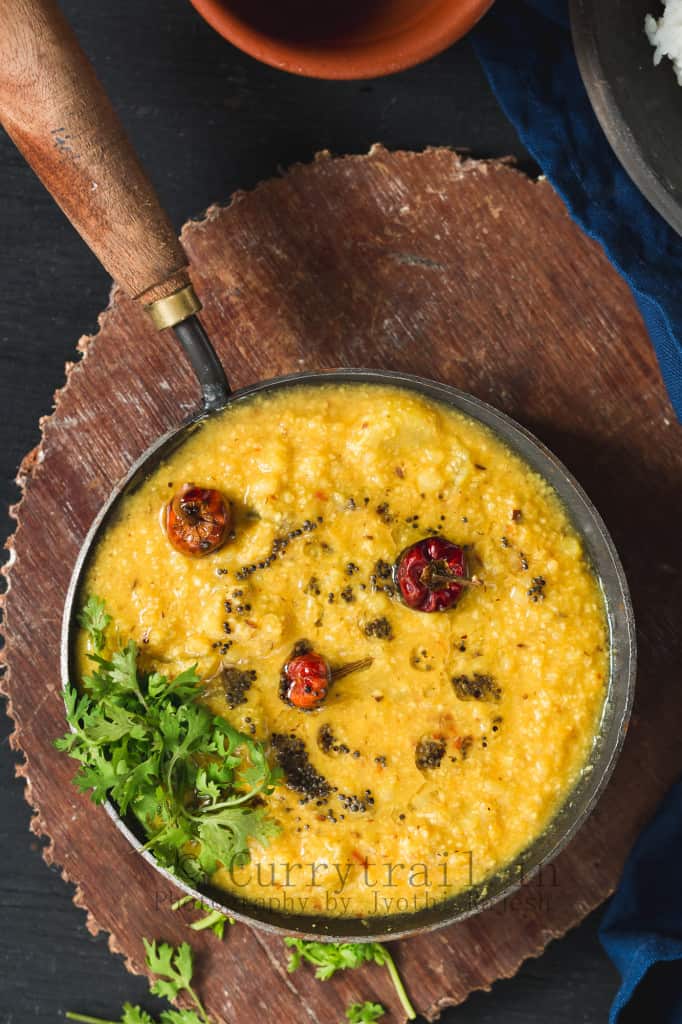 I was born to love and eat spicy food, he wasn't!
I was born to stay away from deep fried food, he wasn't!
I was born to say "NO" to sweets and desserts any time of the day, he wasn't!
They say opposites attract, I guess, the universe gave us all the right reasons to be attracted to each other. 😀 But you know when you love a person so much that you will be ready to do anything, even convert yourself. No, I did not get converted into a "non-spicy" food eater. He entered my world; he got into eating spicy food. Well, he may not walk the dessert, nor climb the highest mountain or swim through the deepest sea for me! But he could definitely eat spicy food with me now 😀 And I tap my back for this great success.
But then there are days I decide to feed him (and kids) non spicy or less spicy food. Today was one of those days. He said he wanted something very simple, and traditional. From no where, the idea of making this extremely traditional and not so spicy mulakootal was on my mind.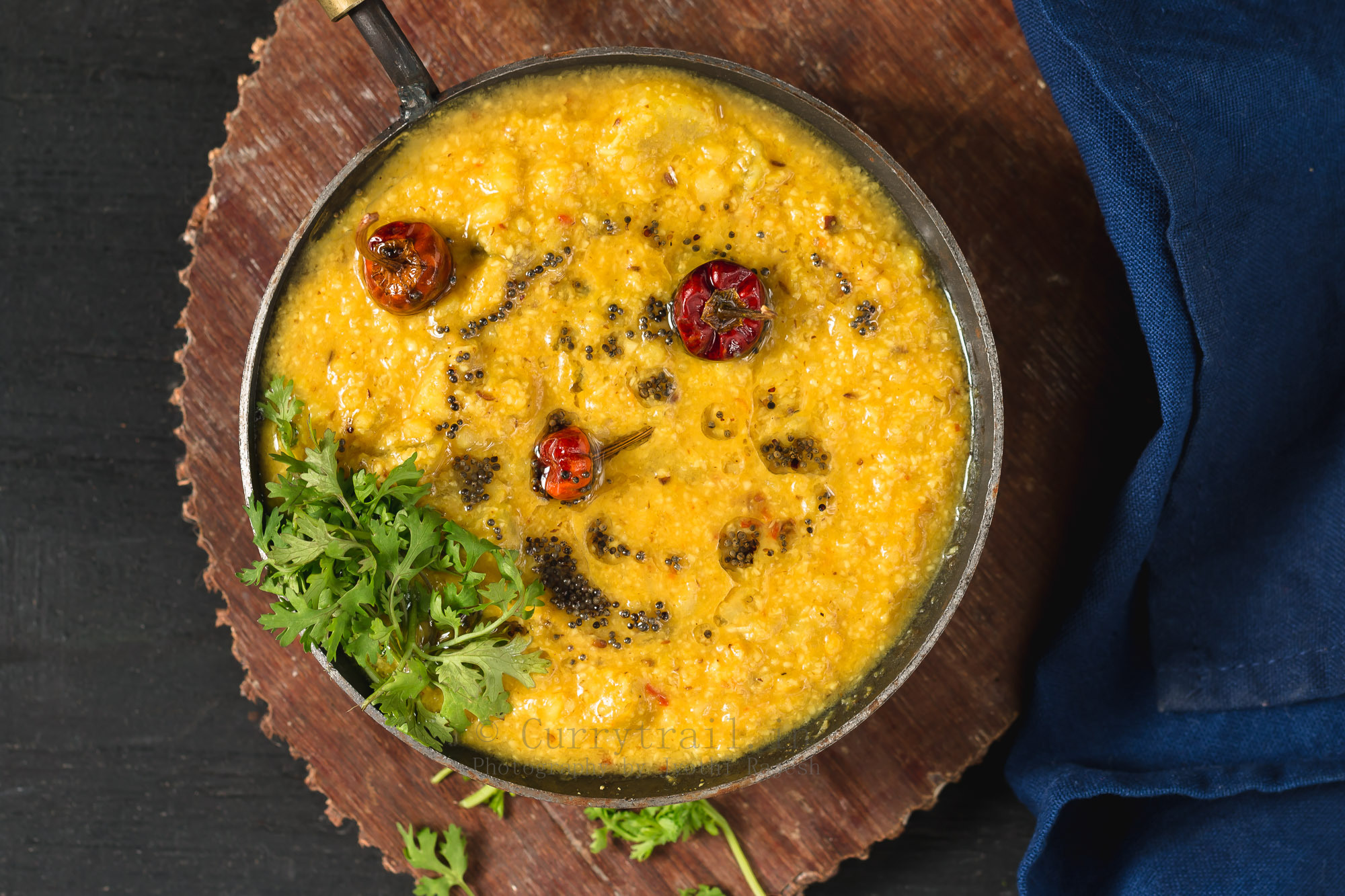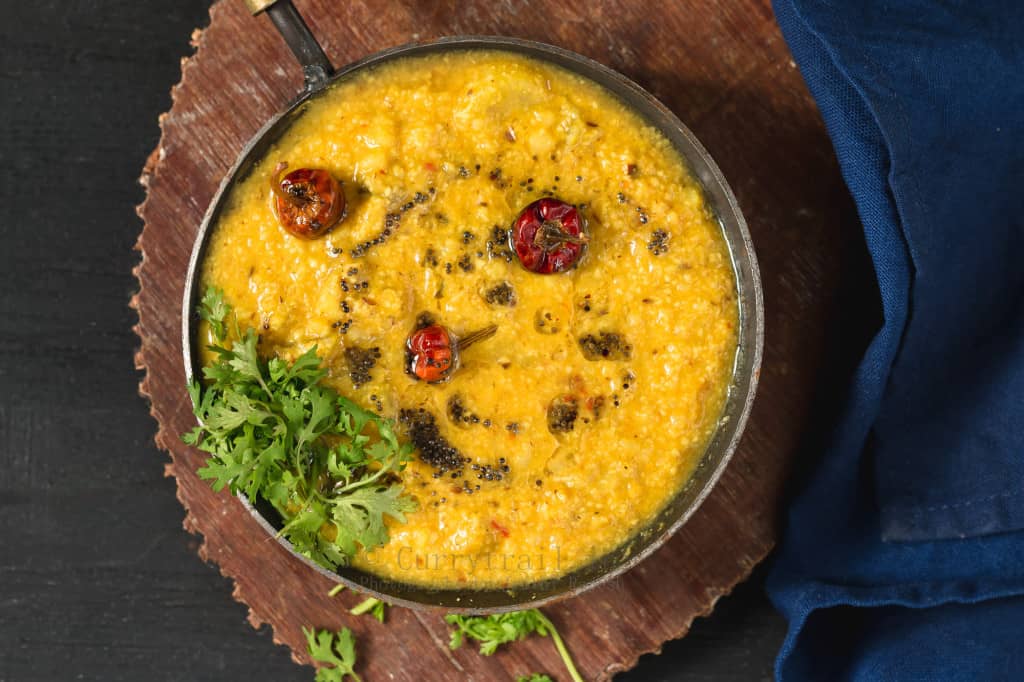 A very old, traditional Palakad branhmin recipe is mulakootal. It's a curry made from a combination of lentils, vegetables in coconut based gravy. It's not a spicy curry at all. Subtle in flavors, and mildly spiced, this gravy is best served with steamed rice. There are some variations of mulakootal, basically depending on the type of vegetable one uses in cooking it. There is keerai mulakootal made with lentils and spinach, there is pumpkin mulakootal made using pumkin and vegetable mulakootal uses different types of vegetables. This curry comes very close to kootu we made in Tamil Nadu.
For vegetable mulakootal I have used raddish, turnips and brinjal. You can also use cabbage, snake gourd or even spinach.
Added later – After discussing with a few of my friends(Sandhya, Anjana, Sreelatha, Priya – Thanks girls for sharing your knowledge) who are form Palakad region, there was a debate as whether this dish is called mulagootal or mulagooshyam. Also that I used mixed vegetables (instead of just cabbage or spinach) and used moong dal with grated coconut. Well, I will leave the debate just to us which I must say I am enjoying. I will tell you ,this is what I have been eating from my mom's and mami's kitchen. So let me call it this way, this my version of mulagootal and this may or may not be traditional Palakad dish 😀
Ingredients
½ cup yellow moong dal (can use toor dal too)
2 cups vegetables of your choice ( I have used raddish, turnips and brinjal)
½ teaspoon turmeric powder
1 cup water
Salt to taste
½ cup fresh grated coconut
3 dried red chilies
For temper
1 teaspoon oil
¼ teaspoon mustard seeds
2 dried red chilies
1 teaspoon urad dal
1 sprig curry leaves
Method
Grind fresh coconut and dried red chilies together to a coarse paste.
Pressure cook the dal.
Cook vegetables with turmeric powder and salt.
Once vegetables are cooked, add the cooked dal. Mix well and let it cook for 3 to 5 minutes.
Then add grated coconut-chili paste. Mix well and cook for another 5 minutes on low flame. Add more water if required.
Heat oil in a small pan. Splutter the mustard seeds. Add urad dal, red chili and curry leaves. Switch off the flame. Add this tempering to the mulakootal, mix well.
Serve it hot with steamed rice.