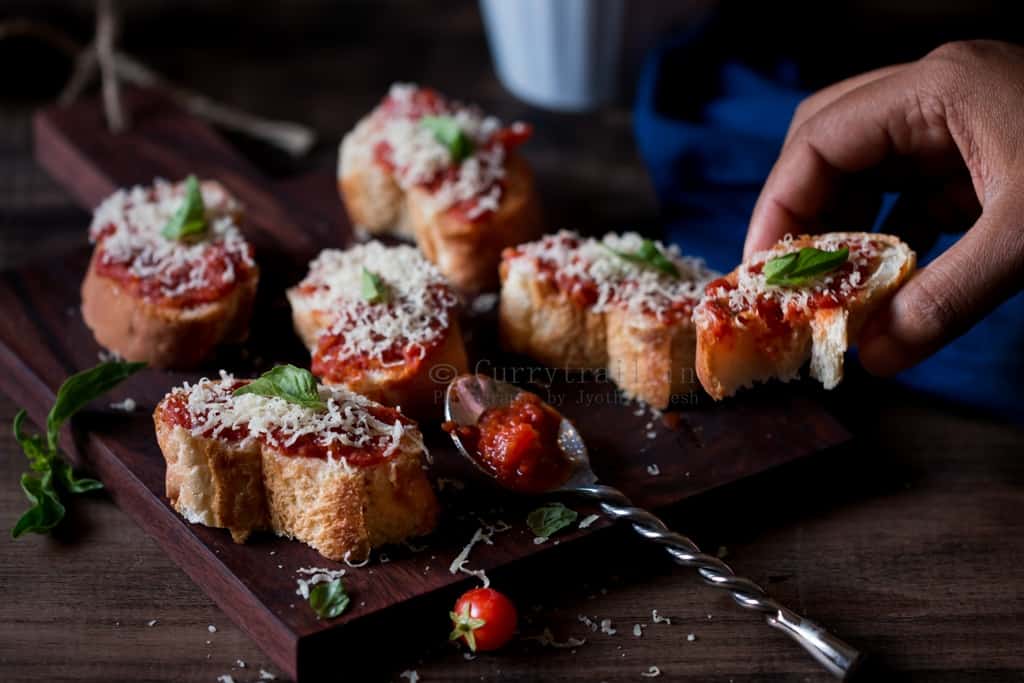 She gets the magic powers not once, twice in her life and the second time it all gets stronger! Only she, no one but she can find the missing keys , the sock that vanished strangely from the drawer and the pencil that walked out of the pencil box at night all by itself.
And when the super women has got nothing to do with those "missing" objects, neither she touched it nor she moved it away from it's place. But it is going to be her who with her magical powers will find them!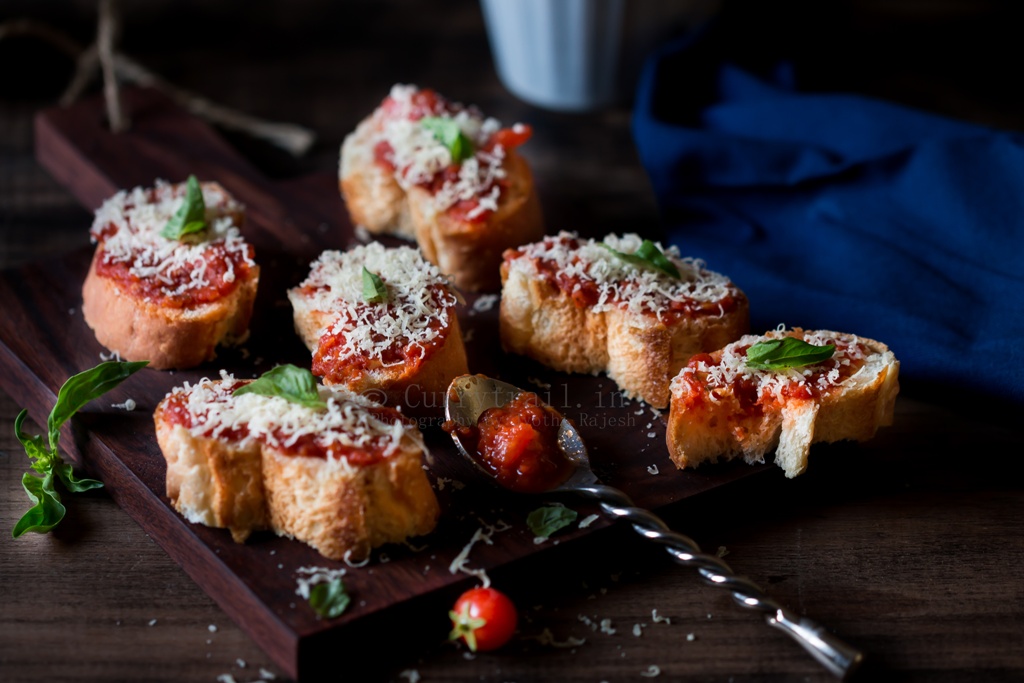 It's 5:55AM in the morning when alarm goes off. Quickly I shift position on the bed with vaguely opened eyes trying to find the clock and shut the alarm off so it doesn't wake up the little one. Realizing I have five more minutes before I wake up, I get back to sleep.  I'm one happy person that moment. Suddenly the brain gives out a signal which throws me out of bed, the clock says 6:15AM and the kid has to be out of door by 7:00AM. Rushing through the daughter's bed room door I wake her up, and I'm off to kitchen to cook and pack her lunch box. It's 6:55 AM and daughter comes to me with a puppy dog face, she tells, "amma, I can't find one sock. I kept both in the drawer yesterday but strangely one sock is missing". Now, it's all a mad rush. I need to do the last minute work of packing her lunch box, straighten her hair and find her sock. Anxiety builds in. I tell the hubby to look for her sock while I can pack her lunch box and straighten her hair and bag which seems like a mess all the time, no matter how much cleaning and arranging I do. Hubby stands there for a minutes with no clue where to search, and then he goes, "where should I search?"  It's 6:58AM already and I can't waste time answering him. I get annoyed, and instead of answering his question, I put the lunch box in her bag, close it, leave the bag as messy it is and hand her a band, telling her to put in on her lightly combed hair. I then quickly run to the drawer. I give a very quick check in the drawer and cupboard. The missing sock is there, instead of kids drawer, it's gone into hubby's sock drawer. I guess in the night while we were asleep the sock decided to shift from one drawer to the next. Yeah, that is the explanation daughter gives. I wonder why and how can't either the kid or hubby be able to find these missing things even though they are the ones who take and keep their stuff!
Without talking a word, I rush outside with the school bag, and tell the daughter to quickly put on the sock. While she is trying hard to put it as fast as possible I run to the end of the road where her bus is waiting for her. I signal the driver that she is on her way to bus. She runs with her little feet as fast as she can. Holds one hand to the bus to get in and the other hand to way me "bye" she gets into the bus. At that moment I start to breathe. Air exhausts through my mouth with a loud sound. The body and mind goes into relaxation. I come back home, sit on the couch for few minutes in silence. Hubby went back to cuddle the little on who is still sleeping. There is a complete stillness and hush in the house. Shifting from a moment of complete chaos and rush to a moment of silence and peace, it is therapeutic. When you become a mom, you long for such golden moments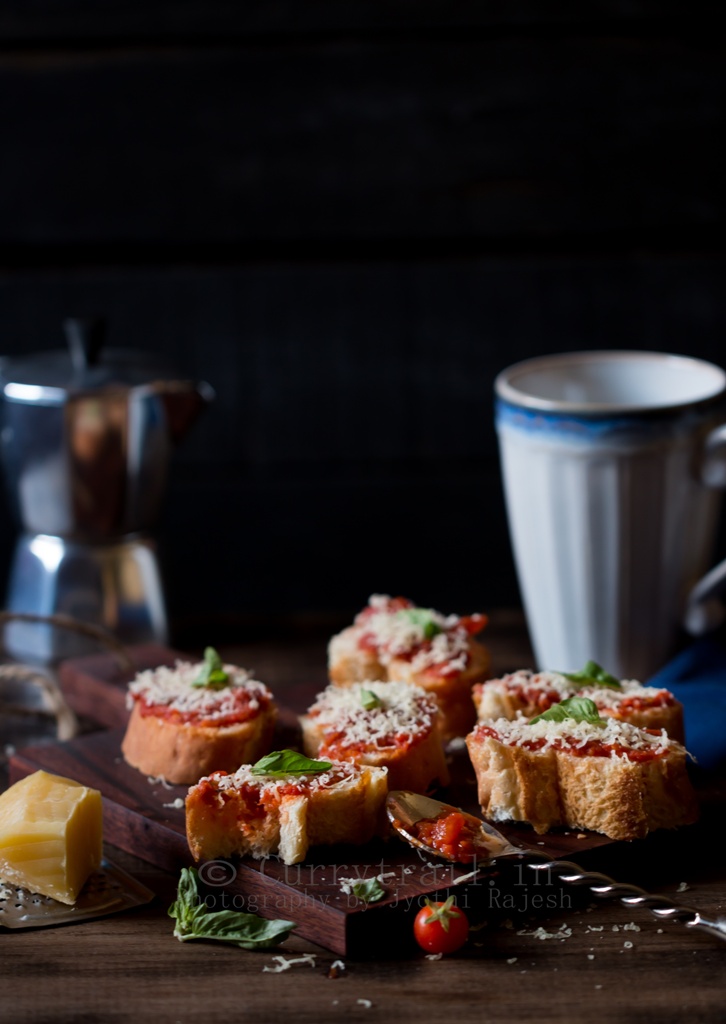 Fast forward a few hours, hubby is ready to leave to work. He walks to the door, suddenly stops calls me out. "Jo, did you see my car keys?" Oh dear… there it's starts again! So with my secret magical powers I find the keys yet again!
Now you believe a women gets magical powers with the help of which she goes on finding all the "missing stuffs" at home 😀
Daughter tasted these mozzarella tomato bruschetta and said "amma, it tastes just like pizza!" 😀 Well, according to me it does come close to pizza, with the marinara sauce, the mozzarella cheese and the fresh basil leaves, the flavors in this bruschetta does remind me of pizza. You can pop these in oven and bake it until cheese melts or eat it as it is.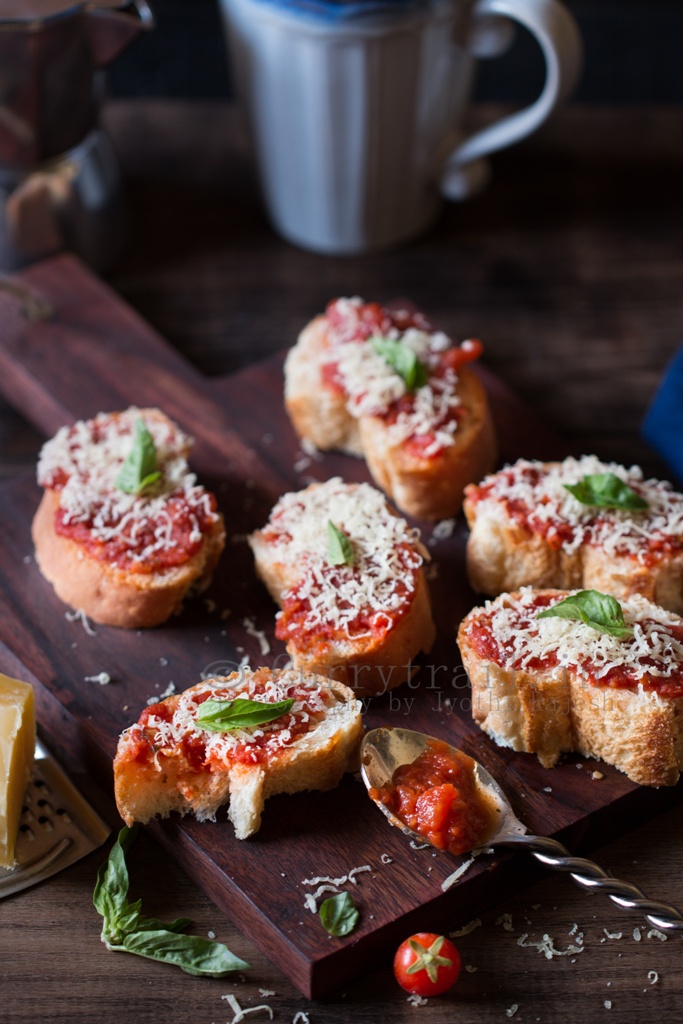 Ingredients
1 French loaf
1 cup marinara sauce(or use homemade pizza sauce, pasta sauce)
½ cup mozzarella cheese
Few fresh basil leaves
Salt and pepper to season
Dried oregano for seasoning
2 garlic cloves
Olive oil
Method
1.Cut the French loaf into slices.
2.Rub crushed garlic on the slices. Dribble olive oil(very little) on each slices.
3.Spread marinara sauce(or any tomato based sauce) on top
4. Sprinkle the seasoning, a little salt, pepper and dried oregano.
5. Add grated mozzarella on top.
6. Place few leaves of fresh basil. Toast it in oven if you want until cheese melts. Or eat it as it is.
7. Serve immediately. This is perfect for your evening snacks!