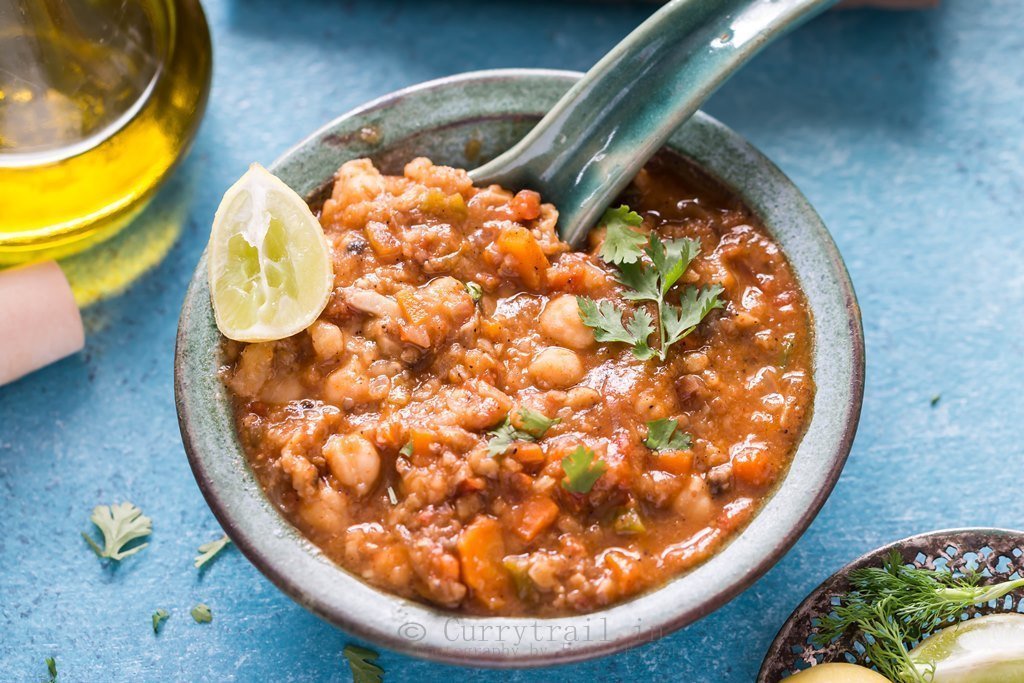 A soup is always welcome when you are looking for comfort food, when you are looking for light meal, when you are looking for no fuss recipe that can come handy during your busy days. A soup is something we all prefer when we feel under the weather.
A heart-warming soup that soothes the soul is always welcome irrespective of what weather it is outside. Moroccan cuisine has resemblance to Indian cuisine in a few ways. The spices used in Moroccan cuisines are so familiar to Indian spices.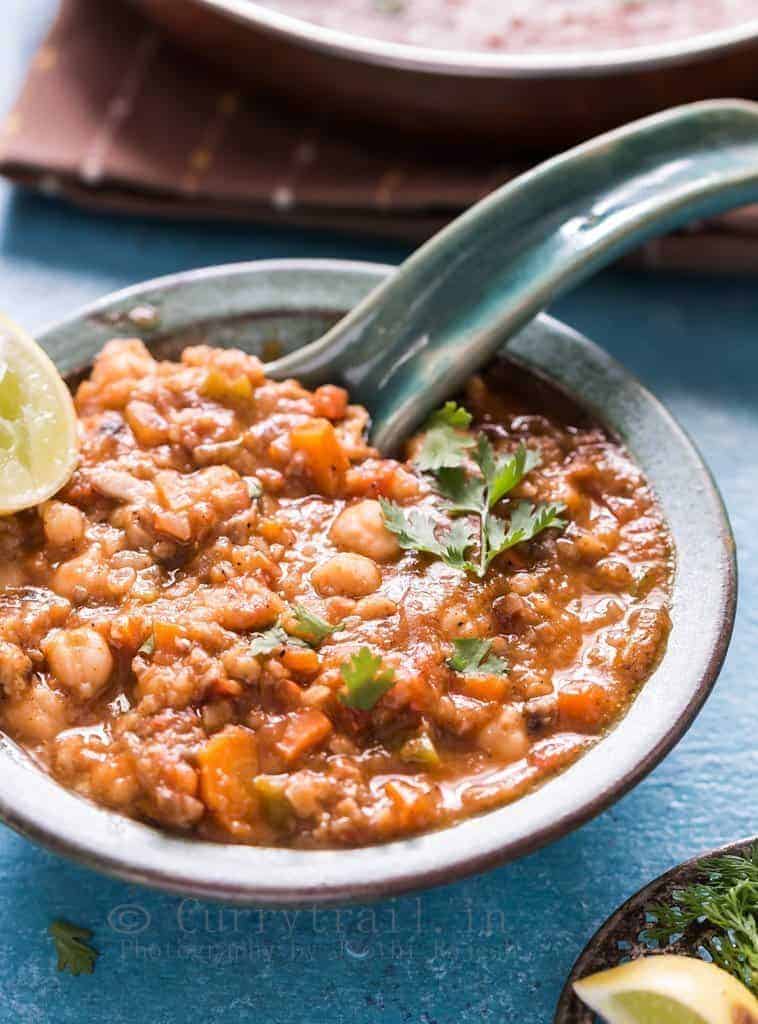 Harira is a traditional Moroccan soup dish. It's a thick soup made from chickpeas and lentils with a whole lot of flavorful spices added. For all the meat lovers, you can add lamb to the soup and make a rich filling soup.
With lentils, vegetables all in one dish, this soup is a full meal in itself.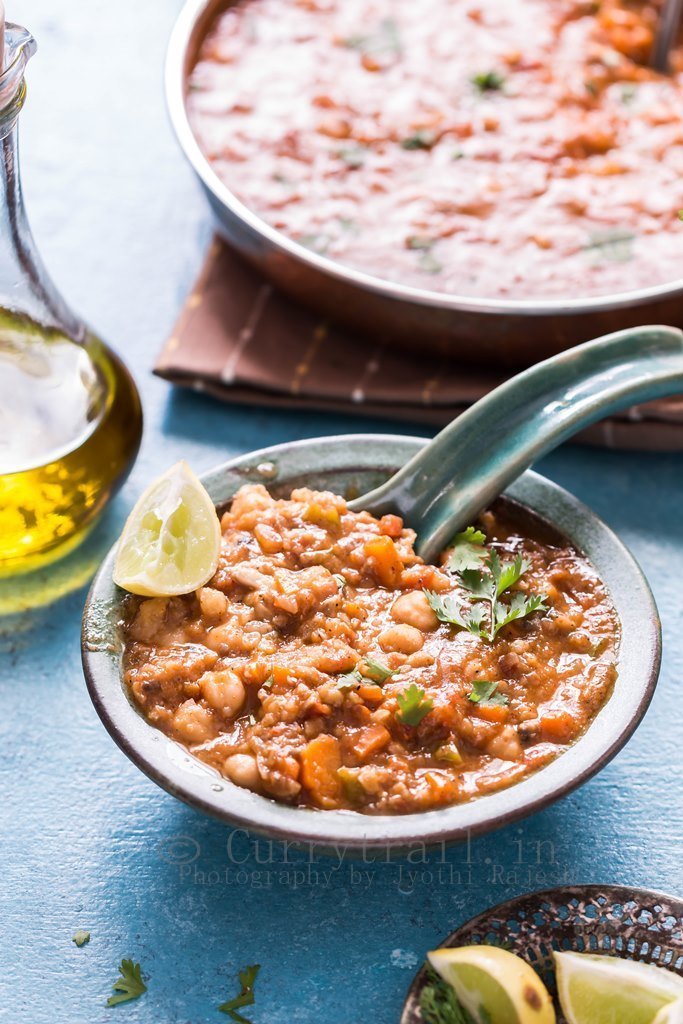 Ingredients
1 cup chickpeas, cooked
1 cup whole red lentils (masoor dal), cooked
1 carrot, chopped
1 onion, chopped
½ cup celery
4 cloves garlic, chopped
Salt to taste
2 teaspoon pepper powder
1 teaspoon cumin powder
1 teaspoon coriander powder
½ teaspoon turmeric powder
½ teaspoon cinnamon power
1 tablespoon smoked paprika powder
1 teaspoon dried mint powder
3 cups vegetable stock or water
2 tablespoon olive oil
For garnish
Fresh coriander leaves and parsley
Plain yogurt (optional)
Method
Cook chickpeas and red lentils separately until it turns soft but remains whole. Do not overcook and mash it.
In a large pan heat olive oil. Add garlic and saute until raw smell is gone.
Add onions saute until translucent.
Add carrots and celery, cook for 4 to 5 minutes.
Add all the spice powder and give it a good mix. Add vegetable stock and bring it to boil.
Add cooked chickpeas and lentils, mix well. Add salt and pepper power , mix cook for further 10-15 minutes.
Once soup reaches it's correct consistency, turn off the heat.
Add fresh coriander leaves. Pour the soup into serving bowls. Garnish with some more fresh coriander and parsley. If you prefer swirl little beaten yogurt on top. Also for that extra crunch you can deep fry some spaghetti and serve it on top of the soup before serving.