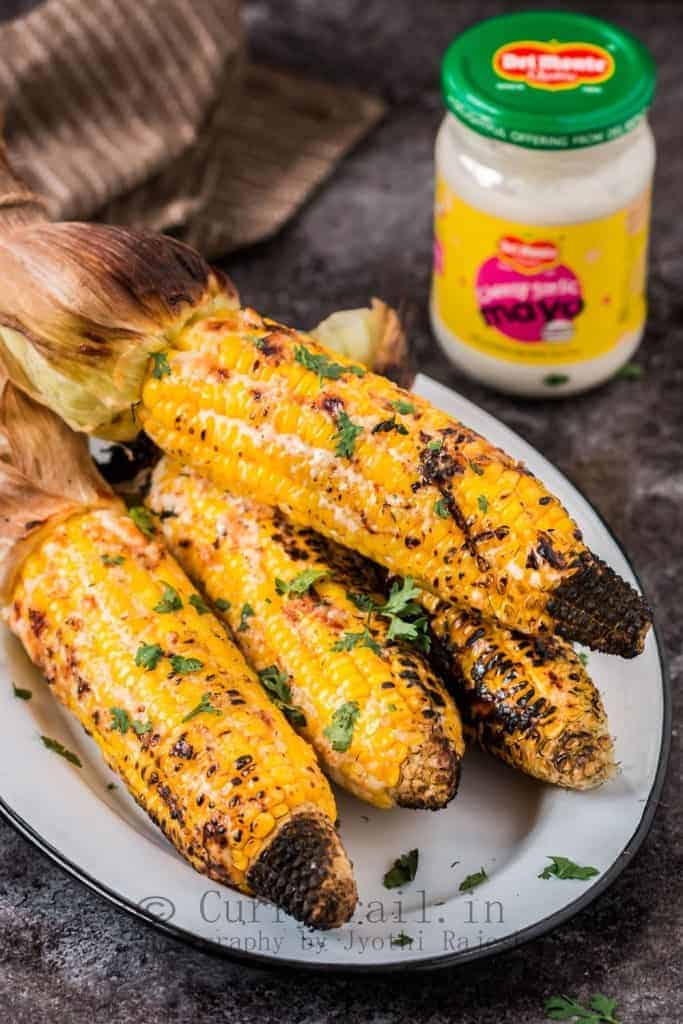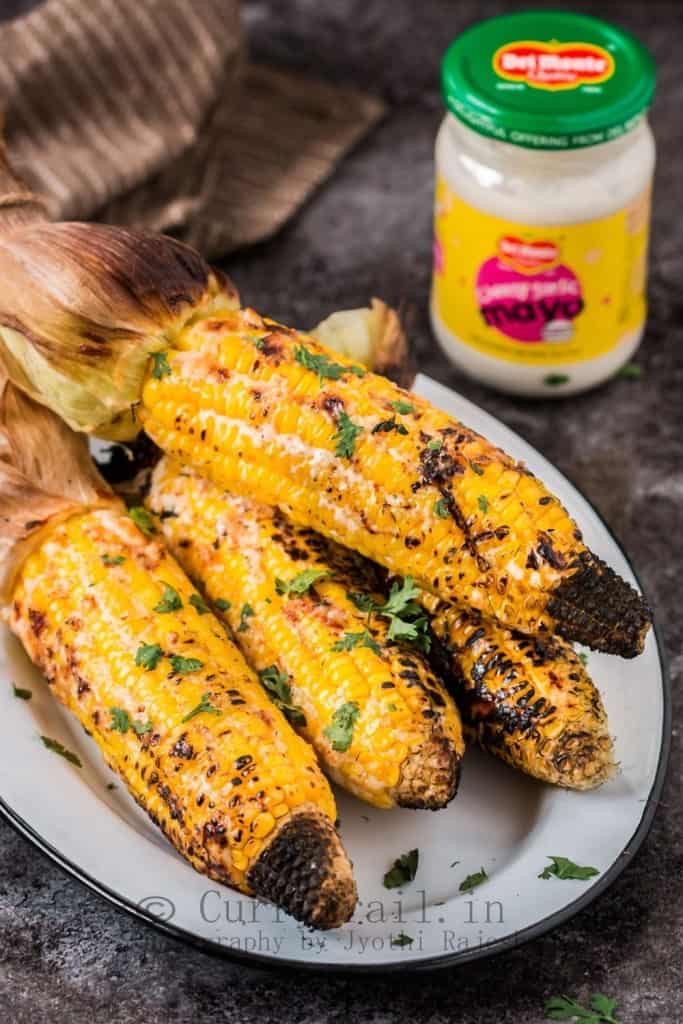 The best way to eat corn is corn on cob and what's better than a grilled corn! The perfect grilled corn on cob would need just a handful of ingredients, those which are the most important ones to make the perfect grilled corn on cob.
Those ingredients – garlic, fresh lime and cheese, and ofcourse the butter. Hmmm yummy! When all these flavors are present on one magic ingredient, who would not want to use that on to get a perfect corn on cob, right! DelMonte cheesy garlic mayonnaise is that magic ingredient that went in making the delicious grilled corn.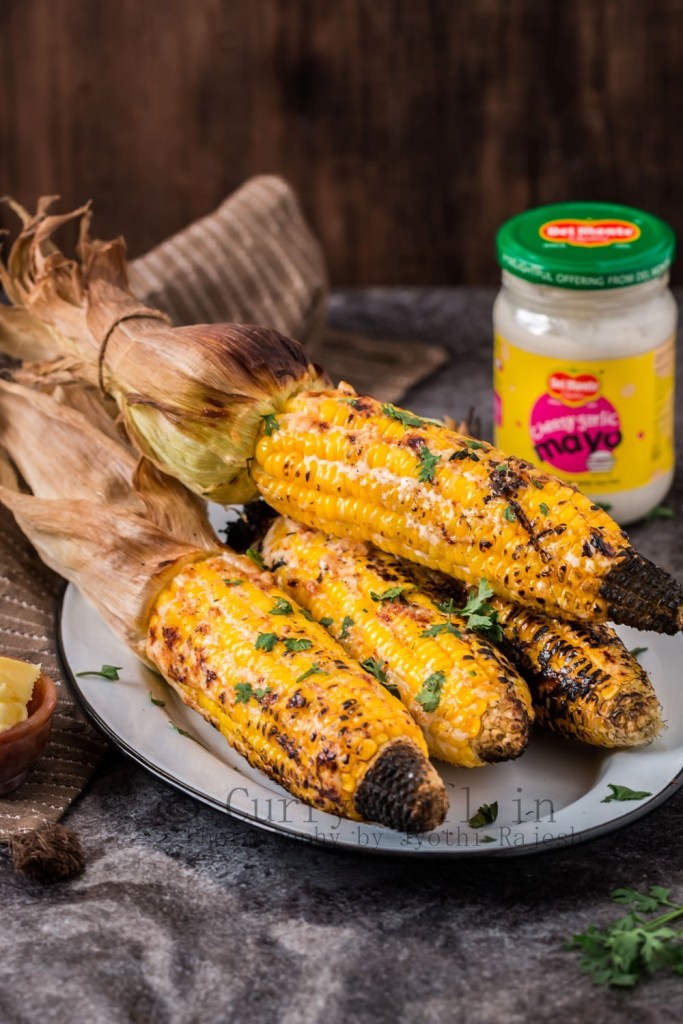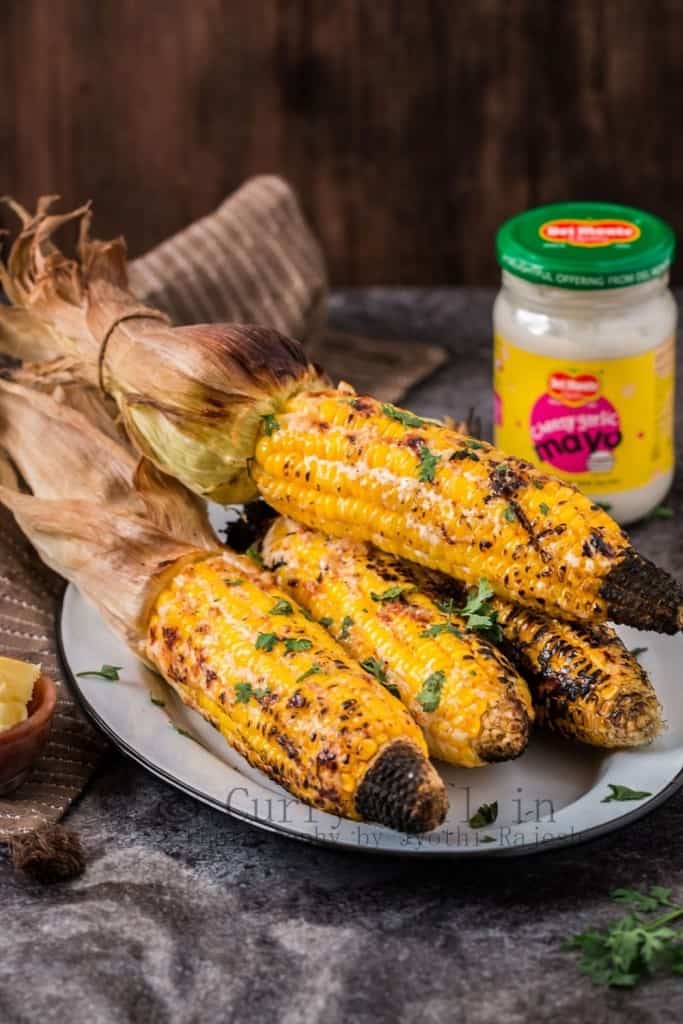 A touch of butter on the corn, generous spread of DelMonte Cheesy Garlic Mayonnaise and a hint of paprika powder to pep it up a little.
Not only is this recipe very easy, it results in deep flavored crunchy outside soft inside perfectly grilled corns, that will remind you of the corns that you get on the streets food carts.
The creamy, soft, garlic cheesy flavored corn made using DelMonte cheesy garlic mayonnaise is served best in a BBQ party.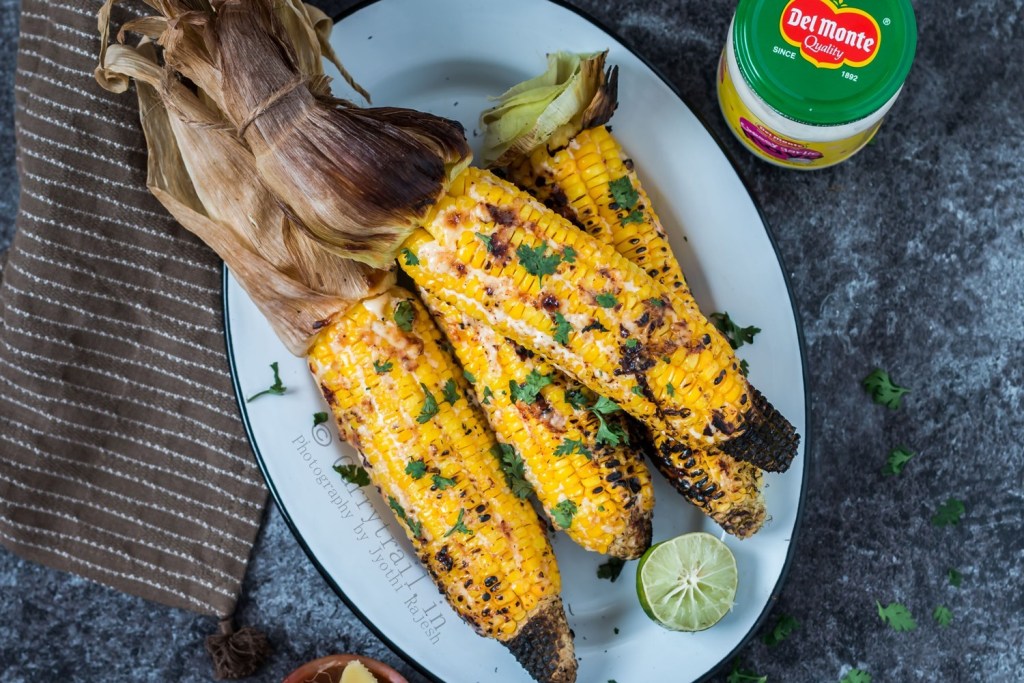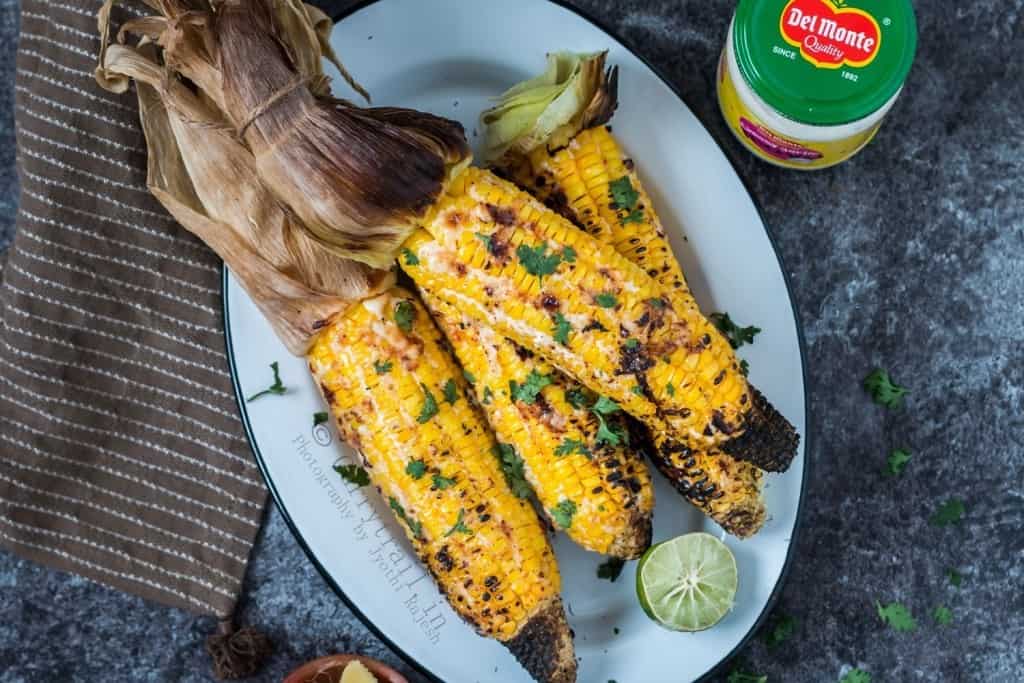 Ingredients
4 corn on cobs
3 tablespoon butter
1 tablespoon paprika powder
4 to 5 tablespoon DelMonte cheesy garlic mayonnaise
4 lime wedges
Few coriander leaves for garnish
1 tablespoon grated parmesan
Method
Pull the husk on the corn and tie them back.
Rub butter generously on all the cobs.
Next spread DelMonte cheesy garlic mayonnaise on all sides of the corn.
Sprinkle paprika powder evenly over the cob.
Now grill the corn in oven or a charcoal grill turning occasionally until corn is fully cooked and lightly charged.
Remove corn from the grill; rub fresh lime over the corn. Sprinkle some fresh coriander leaves. Sprinkle Parmesan cheese.
Serve immediately.
Disclosure – This post is sponsored by DelMonte India for using their mayonnaise products in my recipe, but all opinions expressed here are of my own.
PIN THIS GRILLED CORN TO YOUR GRILLING BOARD