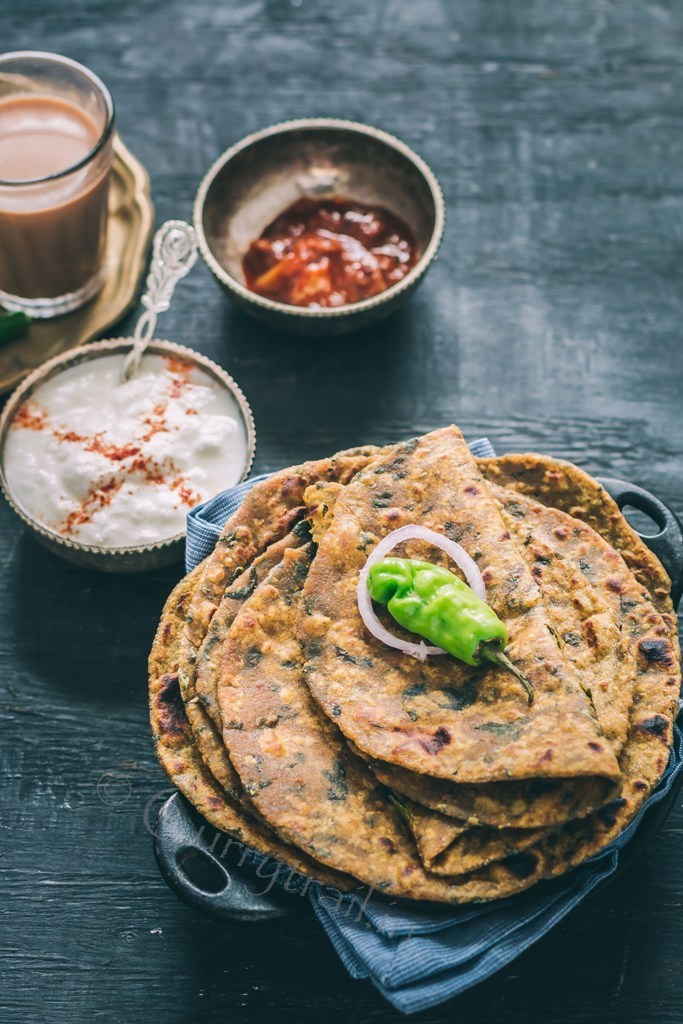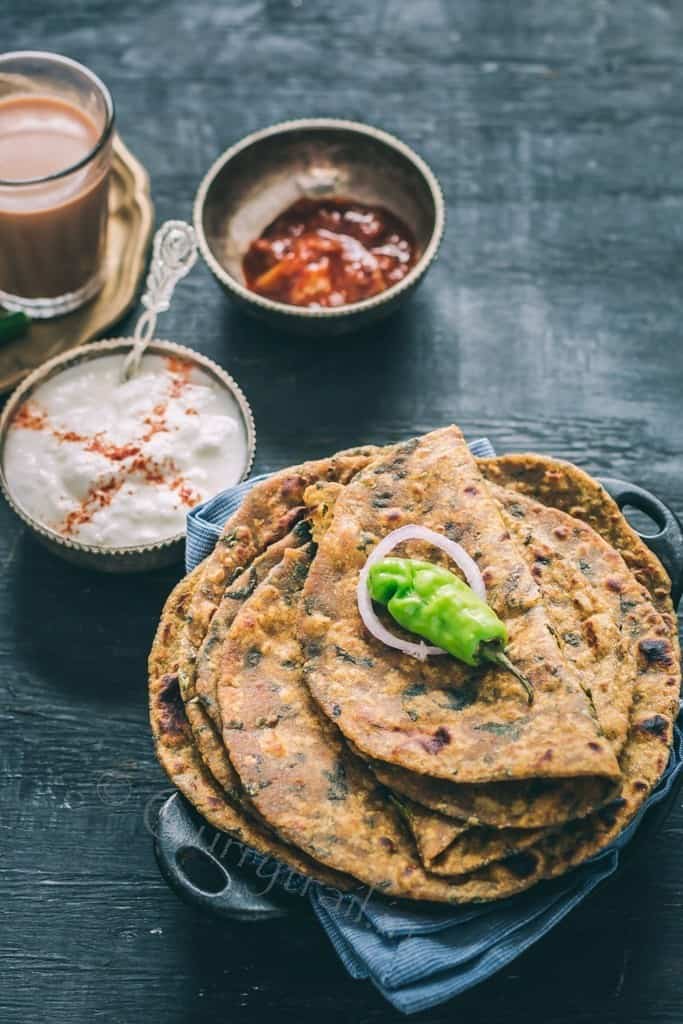 Methi ka Thepla is a lightly spiced paratha like Indian flat-bread is prepared from wheat flour, fenugreek leaves and other spices. The real secret of mouth-watering taste of methi theplas prepared with this recipe lies in making perfect dough, which has just right balance of spices and fenugreek leaves.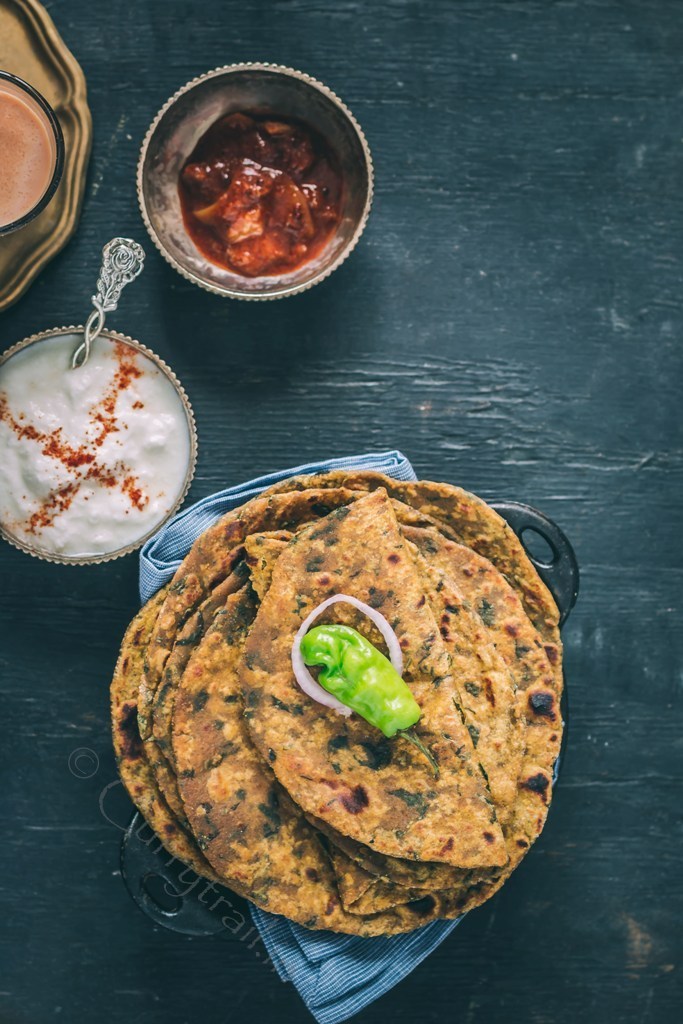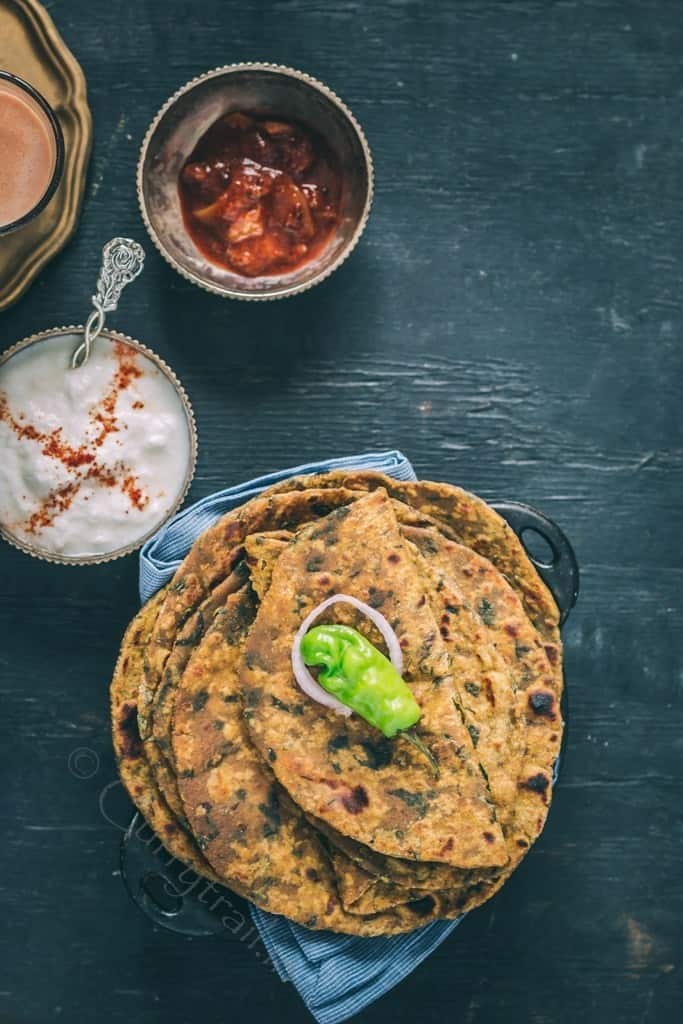 Stuffed with finely chopped methi or fenugreek leaves and spices, methi thepla is a popular Gujarati recipe which tends to simply melts in your mouth and it can be prepared under 30 mins.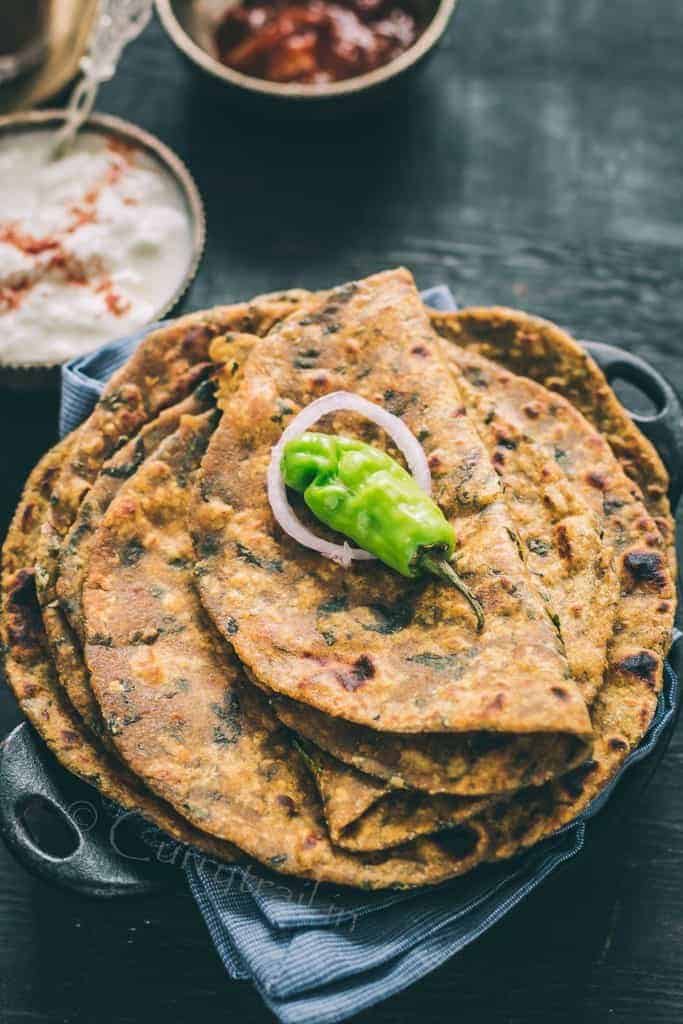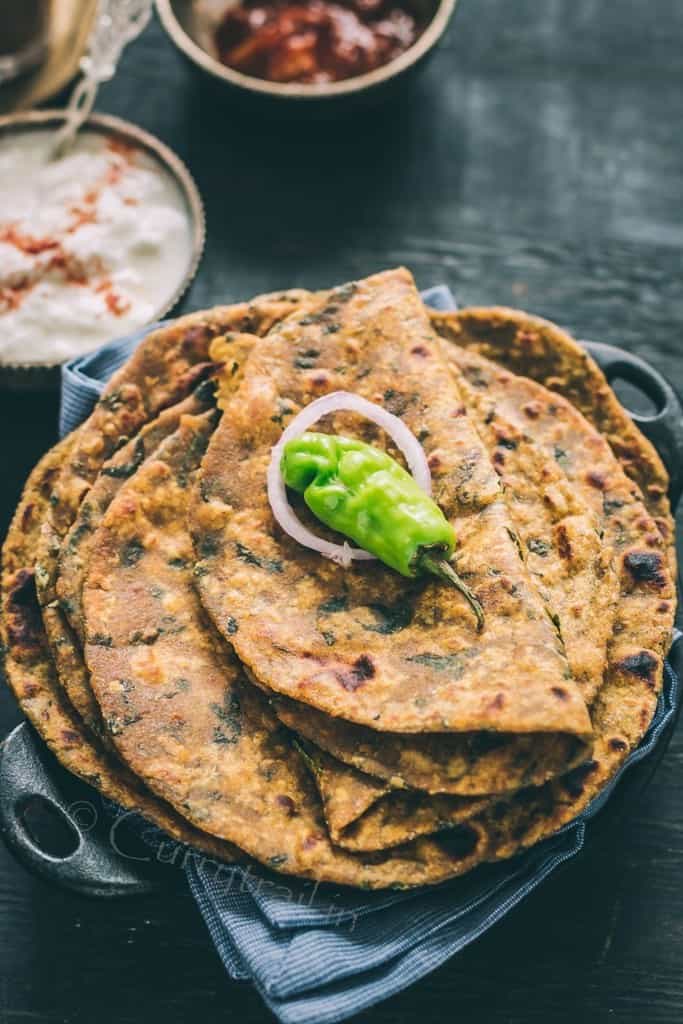 Here's easy methi ka thepla recipe which can be prepared in 30 mins.
Ingredients:-
Whole wheat flour – 2 cups
Finely chopped fresh fenugreek leaves(methi leaves) – 1 cup(tightly packed)
Thick curd – 2 tbspn
Turmeric powder – 2 tspn
Cumin powder – 2 tspn
Red chilli powder – 1 tspn(adjust as per your requirement)
Salt to taste
Warm water – to knead (as required)
Oil/ghee for roasting the theplas
Method of preparation:–
1. In a wide bowl add all the ingredients except for water and oil and mix well. If water is required add it in small quantities at a time and knead until you get a very soft and non sticky dough. Cover the dough and rest it for minimum 15-30 mins.
2. Divide the dough into equal portions and roll out each portion into a circle. Heat a tava and cook using little oil/ghee till golden brown spots appear on both the sides.
3. That's it! Methi ka thepla is ready. Serve these simple light and healthy theplas for breakfast, snack or for kids lunch box. Enjoy these theplas with curd or spicy mango pickle.