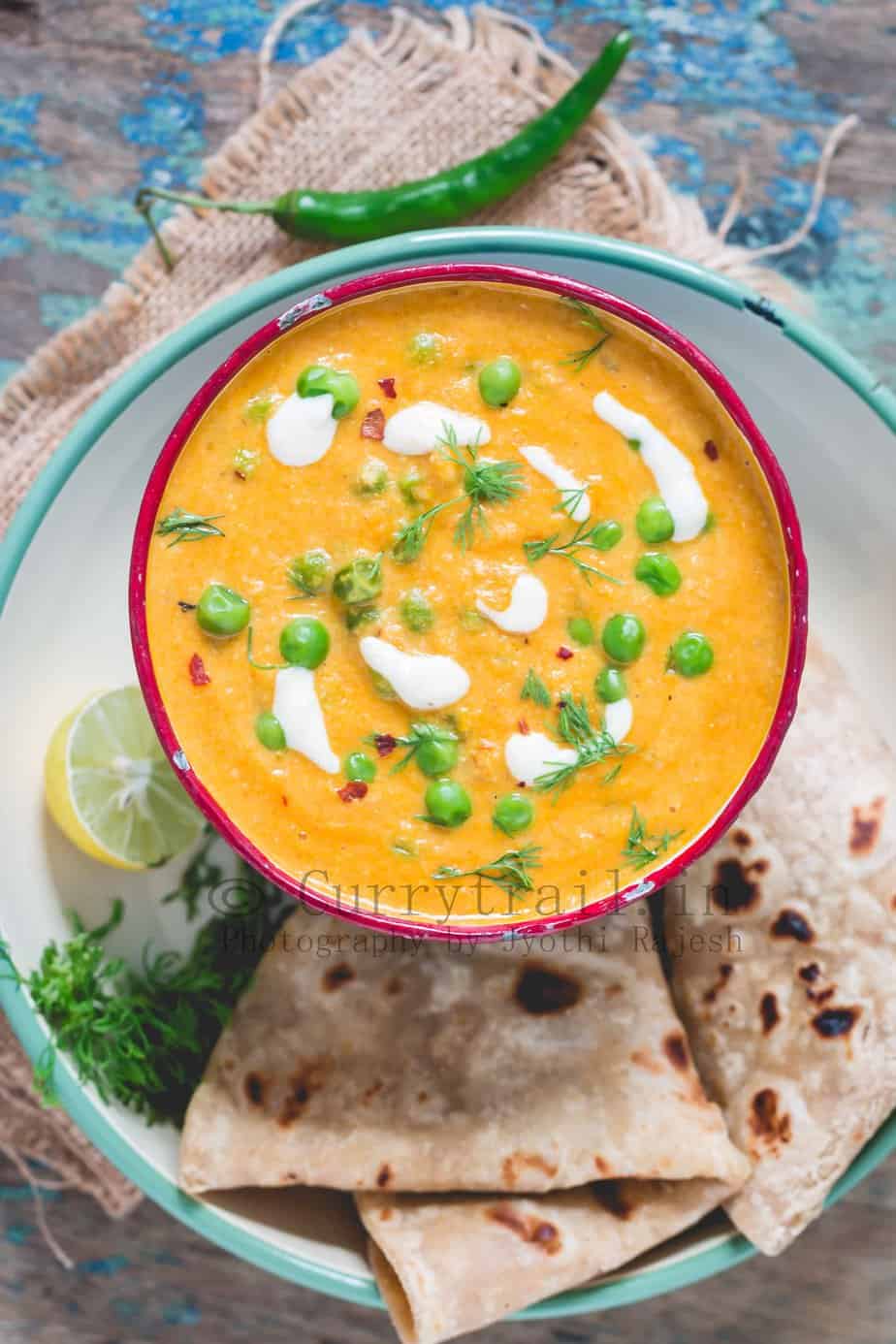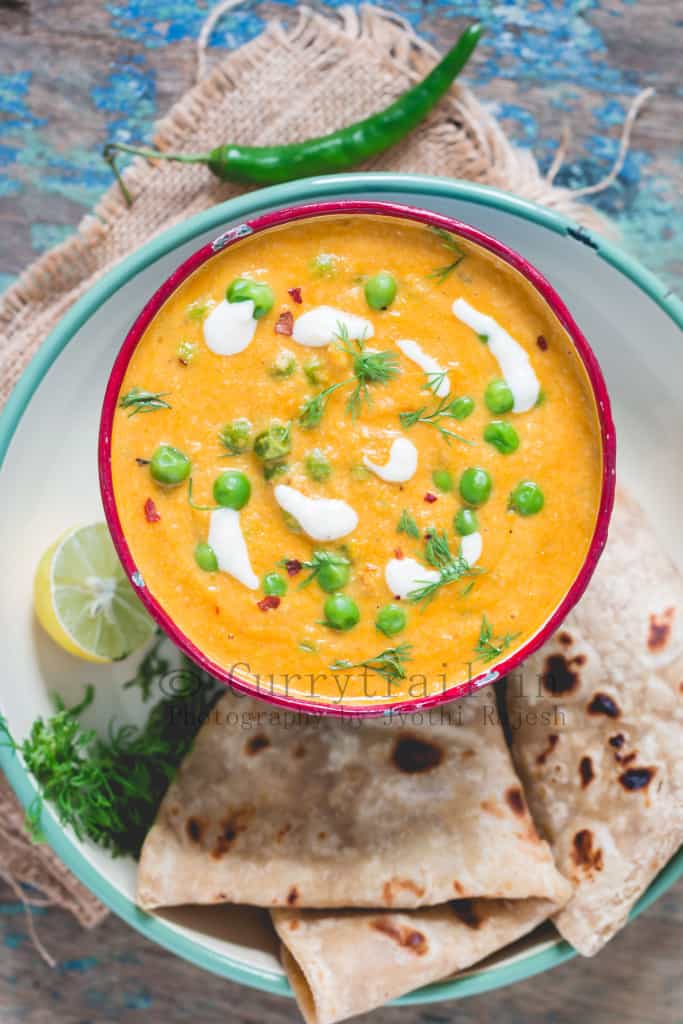 My mom is the cutest lady I ever have in my life. Well I'm talking about lady, there are more people in my life who are cutest and who make my life more meaning, you know who they are, don't you! 😀 If you have been following my blog, you guys know that, at home the renovation work had come to painting stage last week and how I was cribbing about the dust, the messy home, the cleaning I had to do whole day, and how frustrated and tired I was. Yes, "was", cause most the work is done inside and I am starting to relax a bit. Just a bit. Cause the cleaning is not over, and it needs many rounds of cleaning to get home back to normal looking.
At home, noodles, pasta is a once or twice a month treat that kids earn for being nice, obedient for given number of days. I learnt to cook pasta's, noodles only after my daughter grew up and started asking for it. My mom never cooked pasta for us while we were young, she doesn't cook it even now.
So while the painting work was going on, we left the kids with mom, so they stay out of dust as much possible. While kids were with mom, daughter wanted to eat pasta. Though mom has never cooked pasta in her life, she went ahead and bought some pasta and cooked. Daughter ate the pasta and cried out to her grandma saying, "ammamaa this is not pasta at all. This tastes like upma!" 😛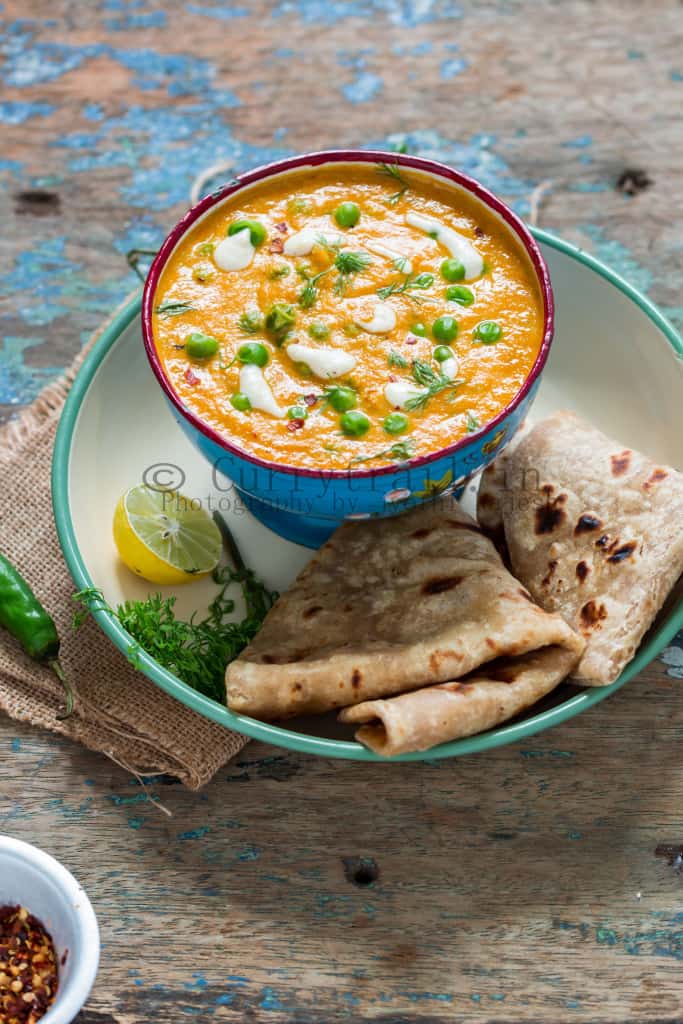 Mom actually cooked pasta the similar way we make upma, in place of semolina, she added pasta. 😀 In case you are wondering what is upma, it's a south Indian savory breakfast dish made of semolina. She nicely went ahead added mustard seeds, curry leaves, channa dal, urad dal, onions, tomatoes, green chilies, turmeric powder, salt, boiled water and threw in the pasta!
Well, actually think of it, I would love to have pasta in upma form, seriously I think it will still taste good. But daughter as it is hates upma, and her favorite pasta dish in upma form made her cry! 😀
Poor mom, she called me after the incidence and asked me how to cook simple pasta. The second time she made, kids ate it without complaining! Mom's are always the sweetest! <3
When you get fresh green peas are in season, you must make this yummy, creamy, easy matar masala (peas masala). Though I make a lot of dishes with peas as it is available throughout the year in dried form, I love fresh peas more than anything else and when fresh peas are available in pretty in market, one is that I make the most is this scrumptious and looks fascinating when made with fresh peas anytime. There is definitely a difference in look and taste when you use fresh green peas in place of dried ones. So next time you see fresh green peas in farmers market, pick a bag full, as the number of dishes you can try is wide and one of the many dishes you are going to try has to be this delightful matar masala.
Be it your weekday quick meal or your lazed out wide spread weekend dinner that you are planning, matar masala (peas masala) is a must. I have used cashew cream, so this dish is vegan too.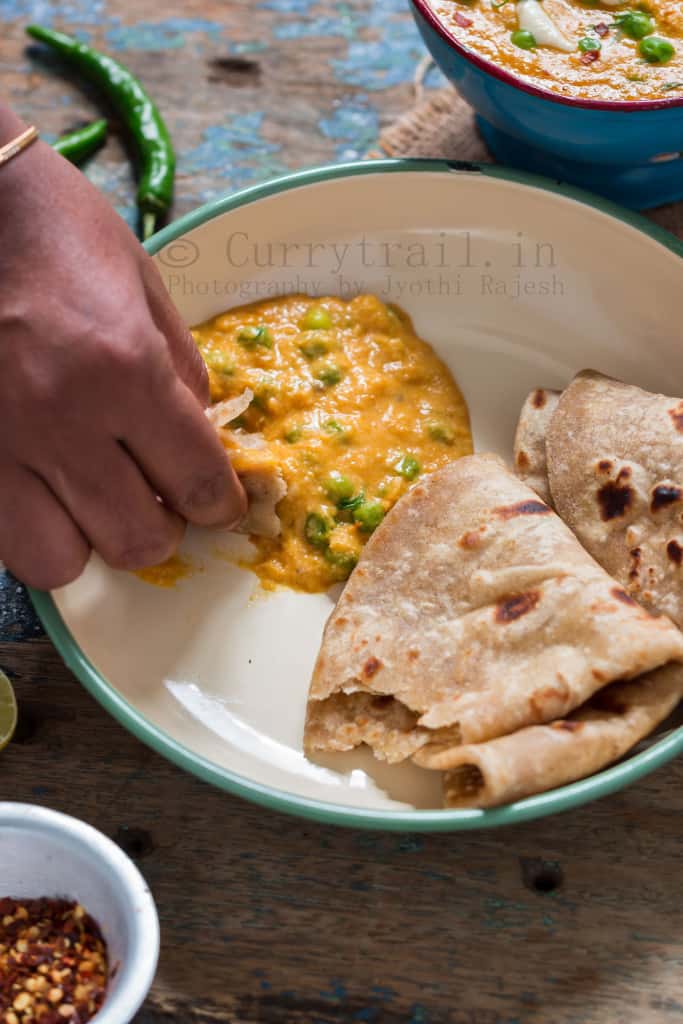 Ingredients
1 cup fresh peas
2 tablespoon oil
1 teaspoon cumin seeds
½ teaspoon turmeric powder
1 ½ teaspoon red chili powder
1 teaspoon coriander powder
Generous pinch kasuri methi
Salt to taste
½ teaspoon garam masala
For masala paste
2 big onions
3 big tomatoes
3 green chilies
10 garlic pods
2 inch ginger pieces
For cashew cream
20 cashews
1 to 2 teaspoon water or almond milk
Method
Cook peas with a pinch of salt in water until soft, do not overcook the peas or turn them mushy.
In a wok add 1 tablespoon oil. Add finely chopped ginger and garlic pieces and sauté until raw smell is gone.
Add finely chopped onions and sauté until onions turn translucent.
Add finely chopped green chilies and sauté for about a minute.
Add finely chopped tomatoes and cook until tomatoes turn soft and mushy.
Let the mixture cool and then grind into smooth paste.
To make cashew cream, blend cashews and almond milk(or water) into thick paste, keep aside.
In a kadai, add remaining oil. Add cumin seeds and let it splutter. Then add the ground onion-tomato paste base and cook until oil separates from the sides of the pan. Add all the spice powders, mix well and allow it to cook for another 3 minutes on medium flame.
Add cooked green peas to the pan, continue to cook for another 5 minutes on low flame. Check for seasoning and adjust salt as required. Add kasuri methi.
Once the masala comes to gether well, add cashew cream, mix well and let it bubble up for another 2 to 3 minutes on low. The masala will thicken now. Sprinkle some garam masala and give it a mix.
Turn off flame. Garnish with fresh coriander leaves. Serve it hot with rotis, naan, chapathis.