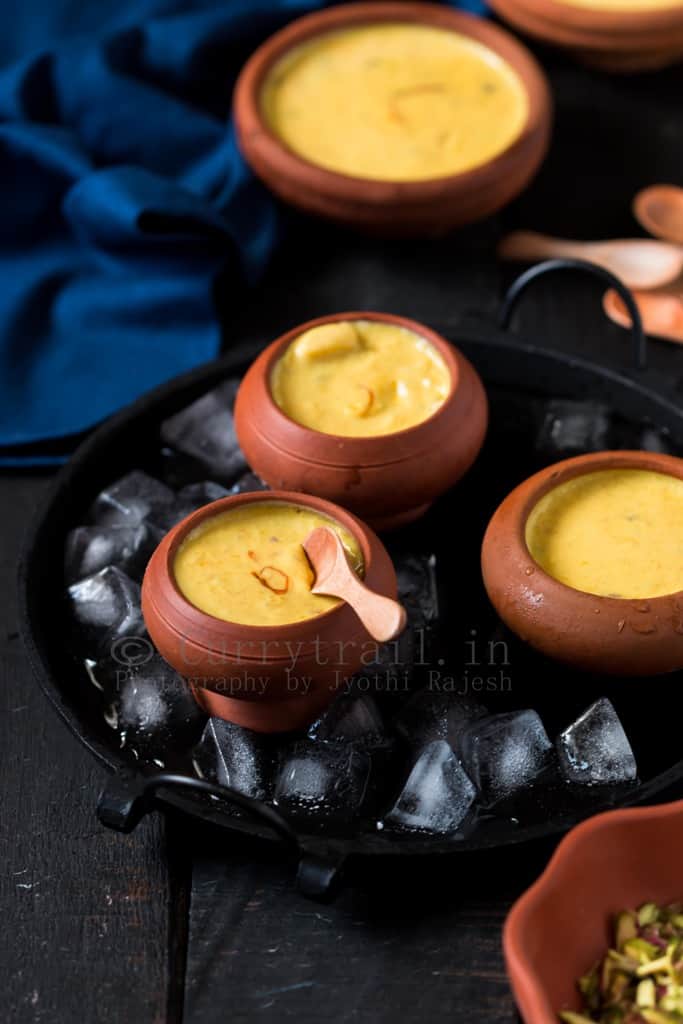 Summer holidays have started here and kids are having fun time at home. They wake up late, hit the bed late, they are not forced to eat food on time, they play all day and they fight more than that. I wake up late too. No schedule, no routine. But on another note, I am busy throughout the day. Daughters swimming class, my workout sessions, cooking, feeding, constantly cleaning the house, and very little time to shoot and blog, that's how the day goes.
Keeping the kids engaged throughout the day is a big challenge. I have planned out few things to keep the kids busy. This week, it's cleaning week. We have decided to clean up the wardrobe and toys baskets during the whole week. Once daughter is up to something, son just copies her and does whatever she does. Past 2 days we are cleaning up the kid's wardrobe. I try to make them clean up while I use that time to either cook or shoot or cleanup the kitchen quickly. I also give a cloth and show my son to clean the dust, which he loves to do most of the time. That is how I brilliantly keep them occupied and at the same time I get my work done! 😉 Don't call me evil, it's a brilliant way of handling multiple things at a time 😛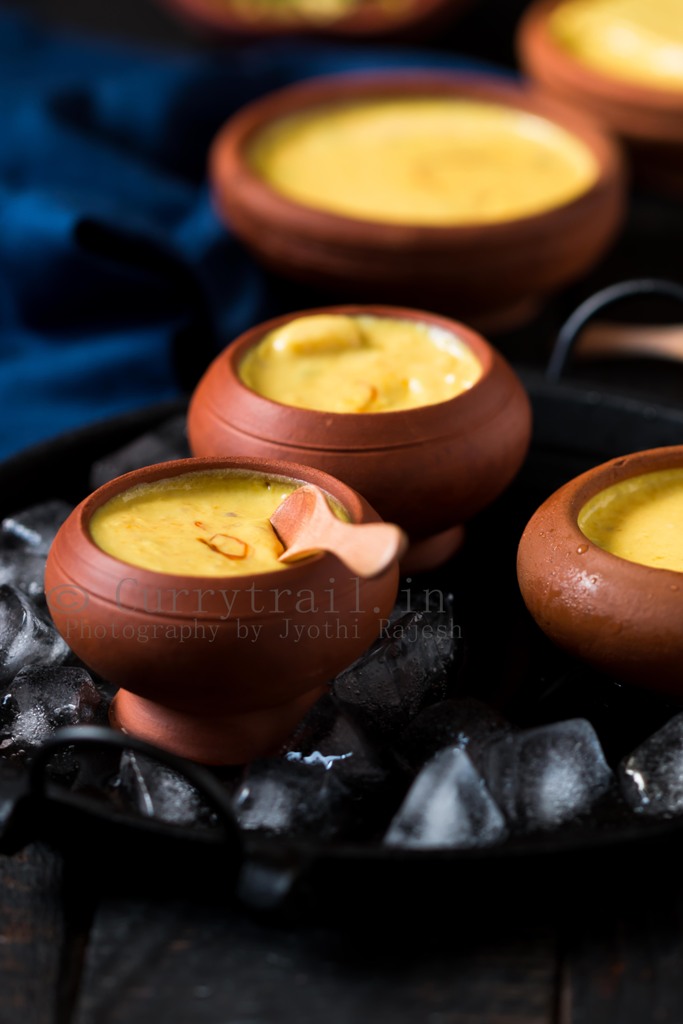 After they worked hard in cleaning up, I reward them with whatever they want to have. Yes, call it bribe or whatever. It just works and kids are happy. They learn to understand the fact that to earn something they have to work hard to get it! 😀 Too much preaching?! I'll stop.
Daughter loves mango and she asked me to make something out of mango for her. I made saffron mango matka kulfi as a treat for their hard work. Kids simply loved eating this saffron mango matka kulfis. Eating from cute little earthen pots was so much fun. This kulfi is rich, creamy, and the mango pulp in it makes it a perfect seasonal must have dessert. When mangoes are in season, do try this recipe. Your family, friends and guests will be very happy when you serve this to them 😀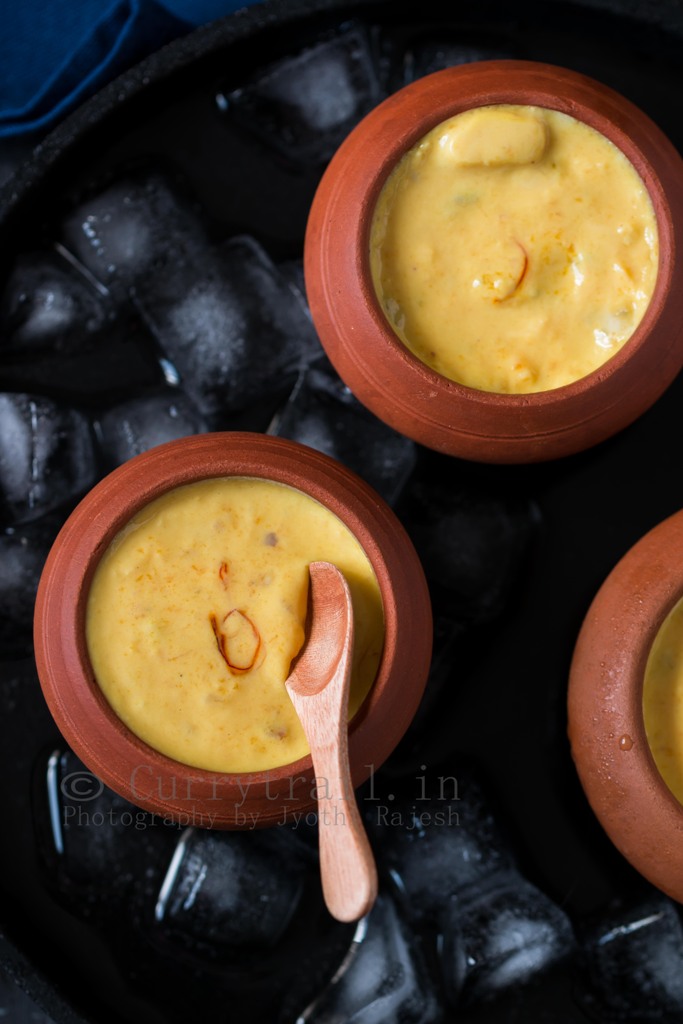 Ingredients
2 ripe mangoes(for best results use alphonso)
½ liter full cream milk
½ cup sugar
½ cup khoya
1 tablespoon corn flour
1 teaspoon water
20 to 30 strands of saffron
2 tablespoon finely chopped nuts(I used pistachios and cashews)
1 teaspoon cardamom powder
Method
Soak saffron strands in 1 tablespoon of warm milk for about 3 to 4 hours.
Pour milk into deep bottom pan and bring it to boil. Once milk starts boiling, simmer and continue to boil until the milk reduced to half it's quantity. Keep scrapping the sides of the pan to avoid burning of milk solids.
Once milk has reduced to more than half, add sugar, stir well. Continue to boil for another 7 minutes.
Grate khoya and break any big lumps in it. Grind nuts into small pieces(not powder).
Remove the pulp from the mangoes and blend into smooth paste without any water. Add this mango puree into the boiling milk. Boil for 5 minutes.
Add the khoya to the milk and whisk well making sure no lumps are present. Keep stirring until all khoya melts.
In 1 teaspoon water add corn flour and mix well. Add this mix to milk and stir again. Keep stirring and boil for another 5 minutes.
Finally add nuts, cardamom powder and saffron milk mix. Stir. Let it boil for another 3 minutes.
Switch off flame and let it cool down.
Pour the kulfi mix into earthen pots or any moulds. Cover with aluminum foil and pop them into the freezer, preferably over night.
Once kulfi is set, serve them chilled.