Kancipuram idli is a food specialty of Kanchipuram in Tamil Nadu. Prepared with assorted spices these idlis are a mouthwatering treat. Steamed healthy rice cakes for breakfast with array of whole spices in it!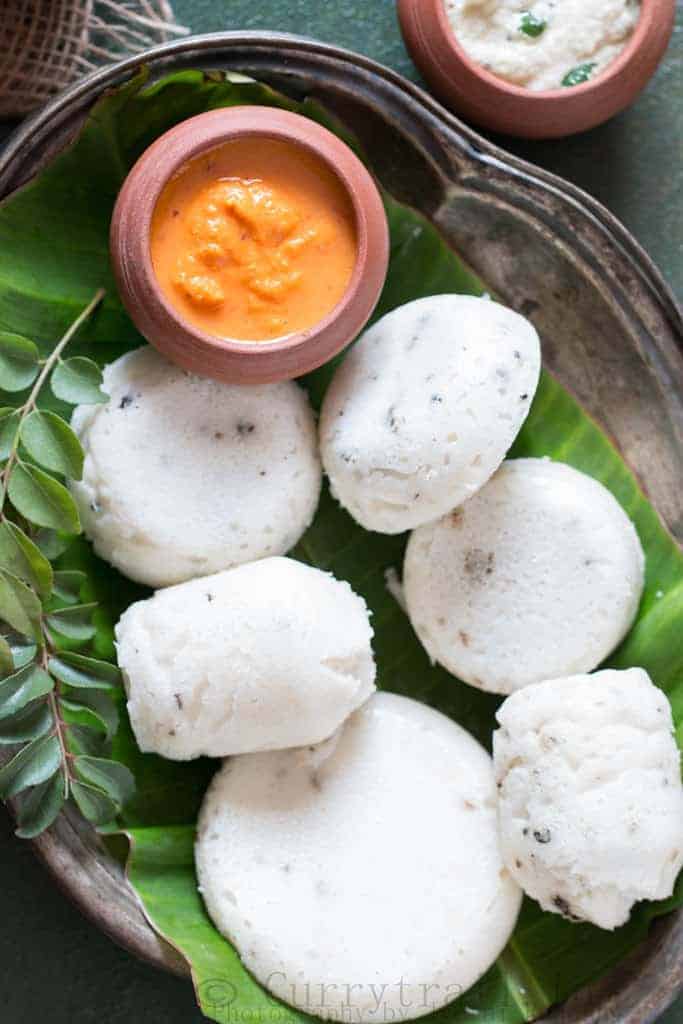 Tamil Nadu is known for their Idli, sambar and chutney. If you're in the southern part of India, breakfast is typically idli.  Some particular South Indian towns have their own variations of idlis which is popular n that region. Madurai town makes idli that they call Madurai idli which is slightly different from normal idlis. They use a different selection of rice and lentils in making the idli batter, which make delicious soft Madurai Idli.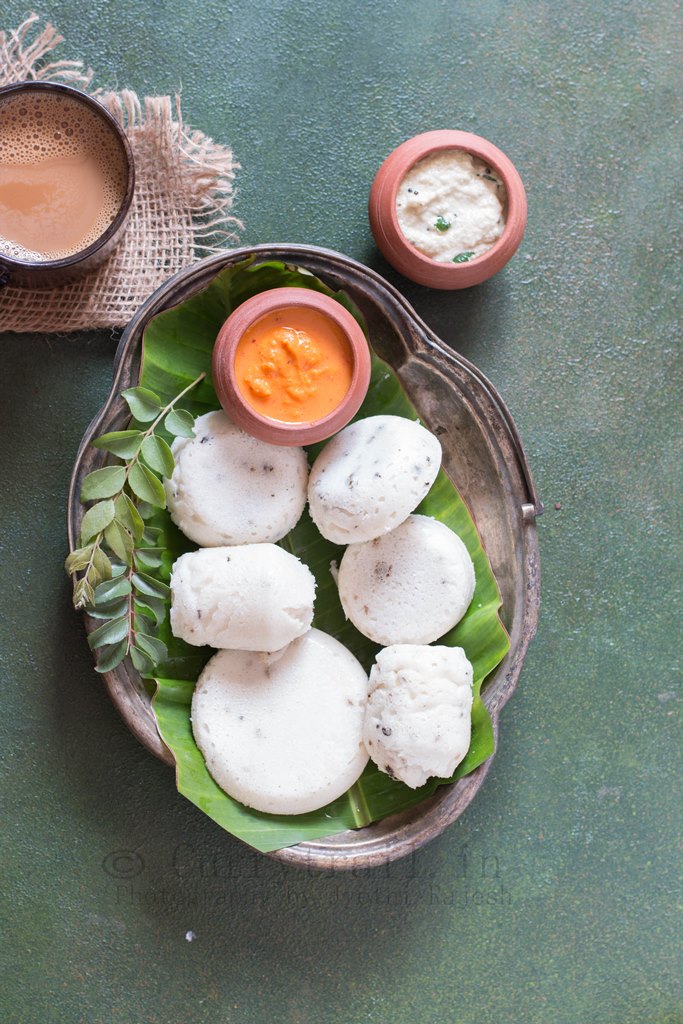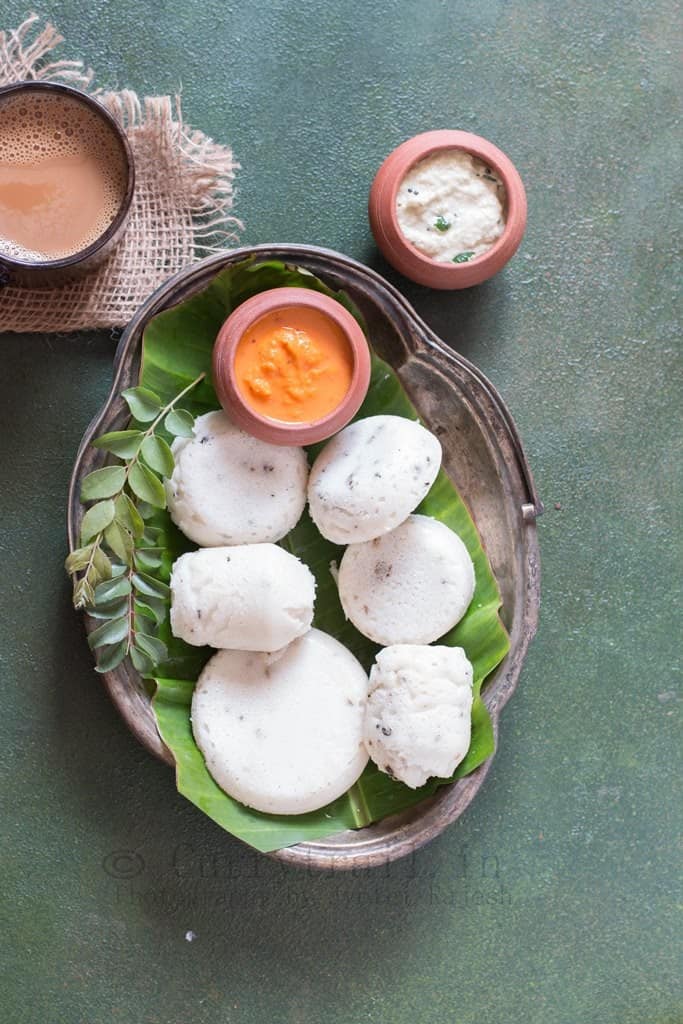 Kanjipuram town has its own signature idli recipe which is called as Kanjipuram idlis. Kancipuram idli is a food specialty of Kanchipuram in Tamil Nadu. Prepared with assorted spices these idlis are a mouthwatering treat. These Kanchipuram idlis are also knows as "koil idli". Koil translates to temple. Since Kanjipuram town is known for its temples, idlis from this region is called temple idlis. Spiked with whole pepper, cumin, curry leaves, dried ginger and asafoetida, the traditional way is to steam the idlis in mandharai leaves. My mom used to make these Kanchipuram idlis in steel bowls and glasses. It would make idli eating experience a fun filled one for kids. Kanchipuram idlis can be made is regular idli plates too.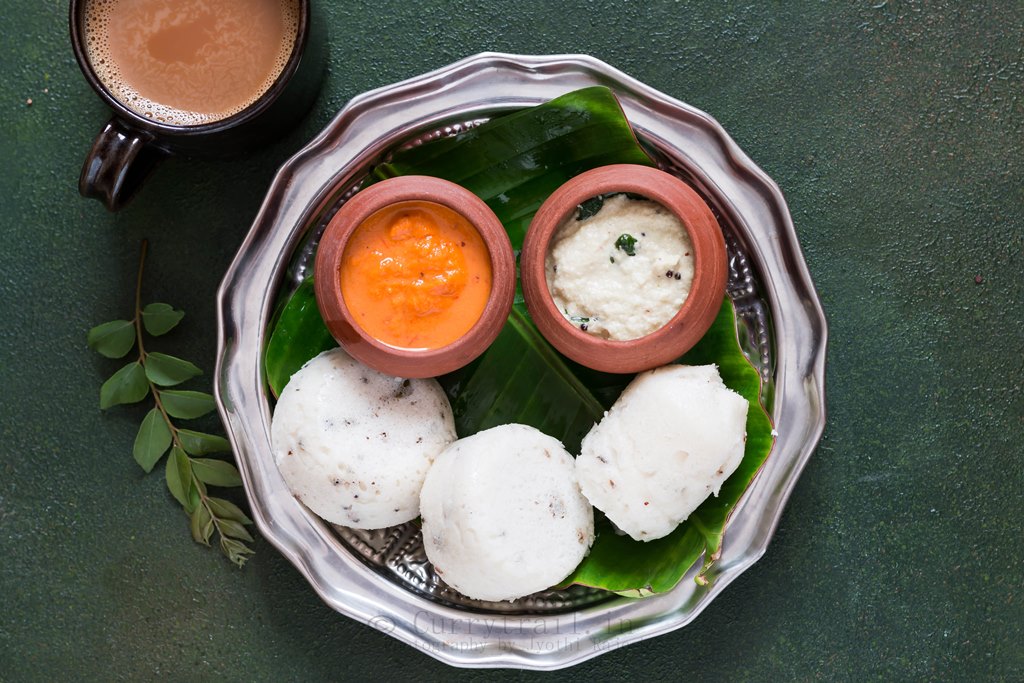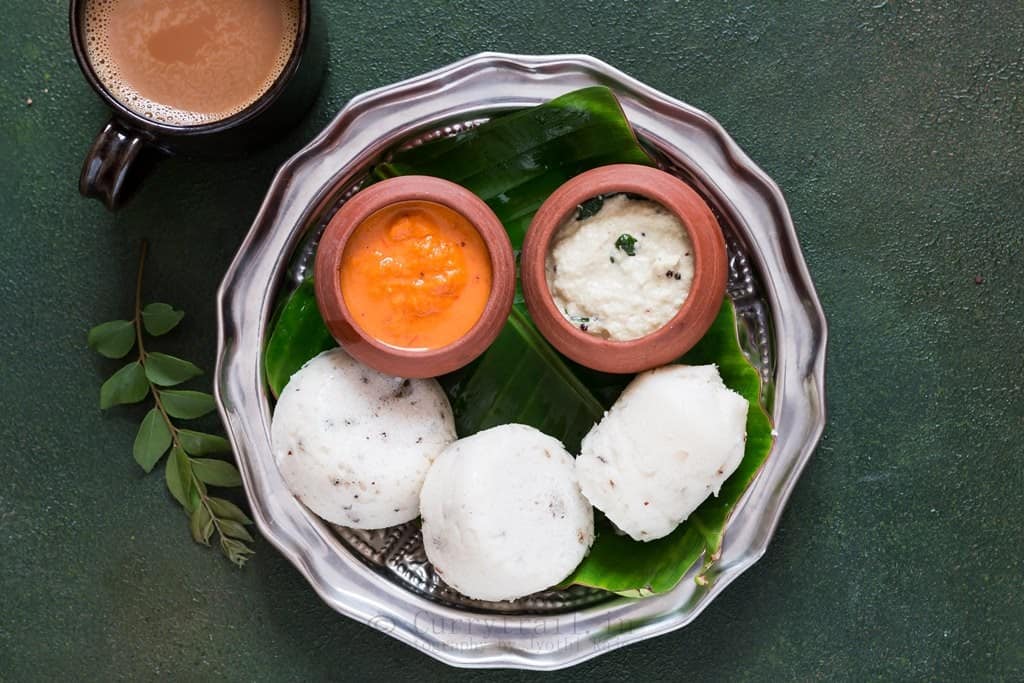 Idli an easily digestible food taken with sambar provides a mix of proteins and carbohydrates to the body. Apart from sambar, some even serve it with brinjal tomato kothsu, vada curry, milagai podi, ouli milagai(a gravy made from tamarind, onions and green chilies). Idly with vadai curry combination is most popular in Chennai.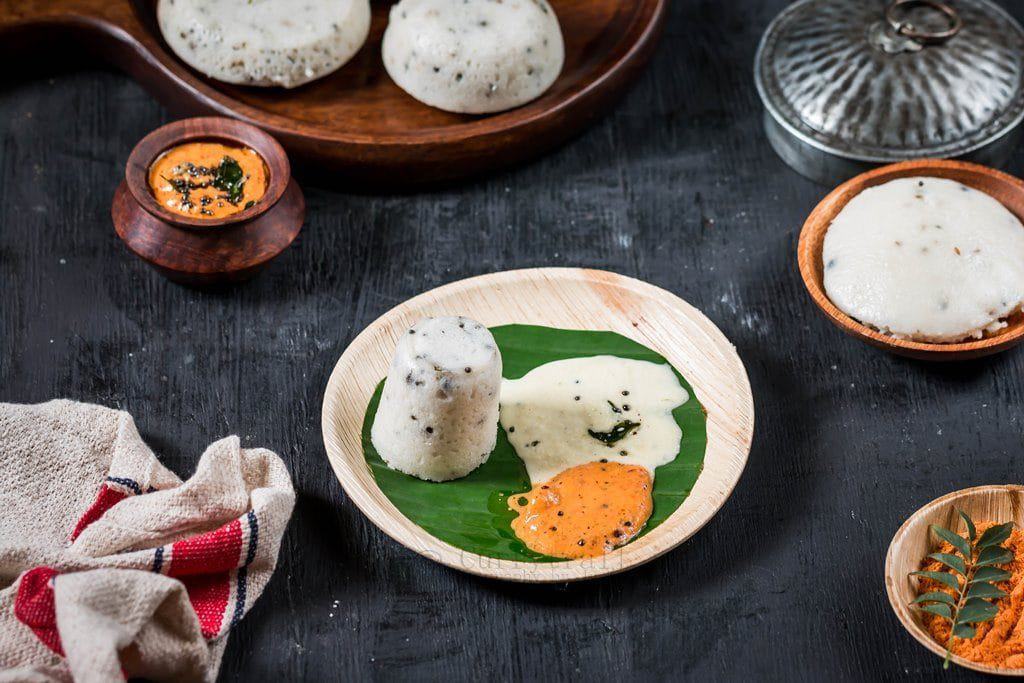 Ingredients
For batter
1 cup raw rice
½  cup urad dal
1 teaspoon fenugreek seeds
Salt to taste
Water as required
For tempering
1 tablespoon oil/ghee
2 teaspoon cumin seeds
1 teaspoon pepper corns
1 sprig curry leaves
½ teaspoon finely chopped ginger
A pinch of asafetida
Instructions
1.Soak rice, urad dal and fenugreek seeds in water for about 5 hours. Rinse it once or twice and grind into a slightly thick coarse batter with water.  Add salt, mix well and ferment it overnight.
2. In a pan heat oil/ghee. Add cumin seeds, pepper corns, curry leaves, finely chopped ginger, and sauté for a minute. Add asafetida and mix again. Turn off flame.
3. Add the tempered to the fermented batter and mix well.
4. Grease idli plate, stainless steel tumblers or bowls with oil. Line the bowls/tumblers with banana leaves (You can skip this step if banana leaves are not readily available). Pour the batter until it s filled ¾.
5. In a steamer, add enough water and bring it to boil. Place the tumbler/bowls or idli plates inside the steamer. Steam it for 10 to 12 minutes. Idli is cooked, if a spoon inserted inside the idli should come out clean.
6. Remove the idli from steamer and cool it for 3 minutes. With the help of butter knife scrap out the edges of the tumbler/bowl(if you haven't lined banana leaves) and carefully remove the idli from it.
7. Serve it hot with chutney of your choice.