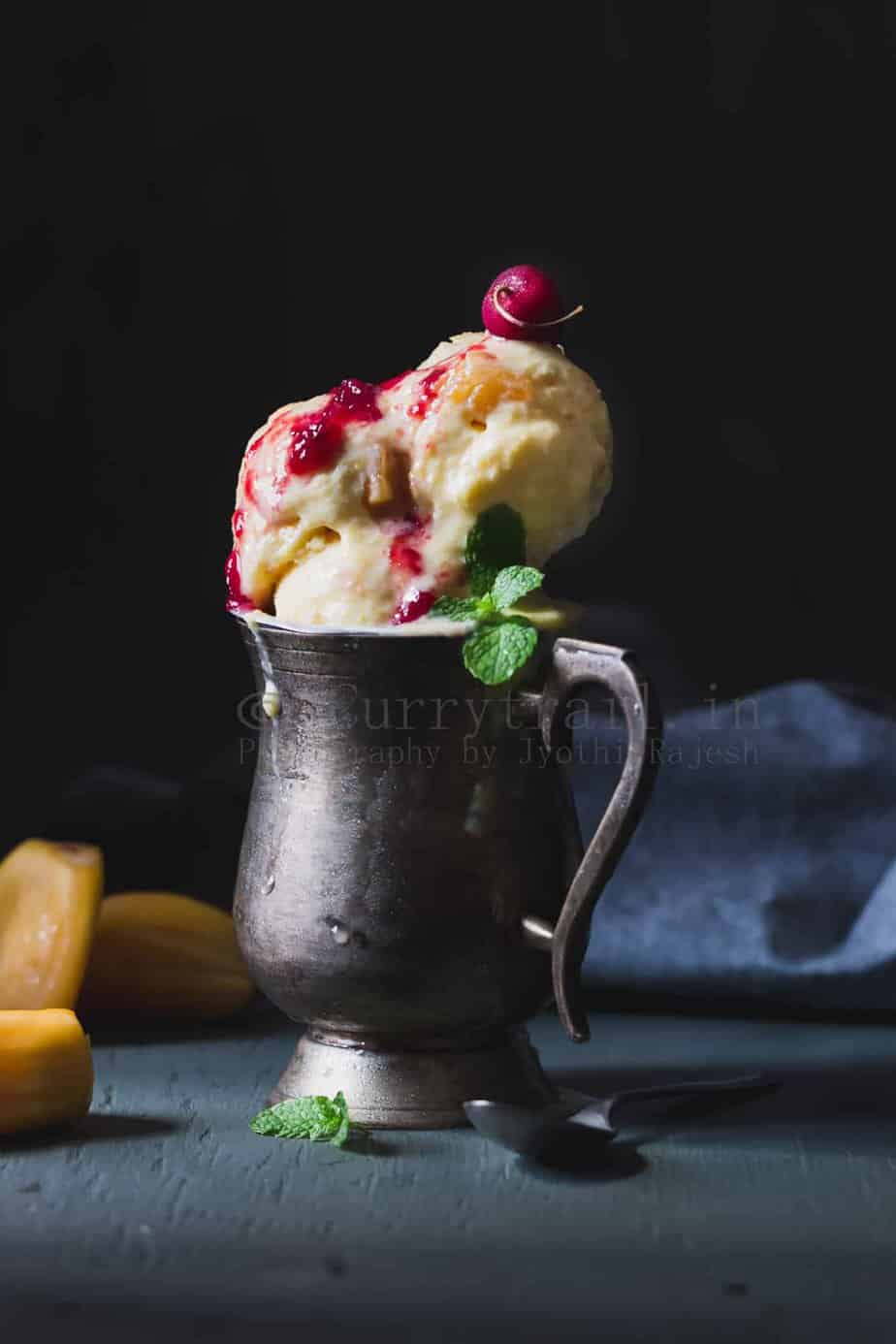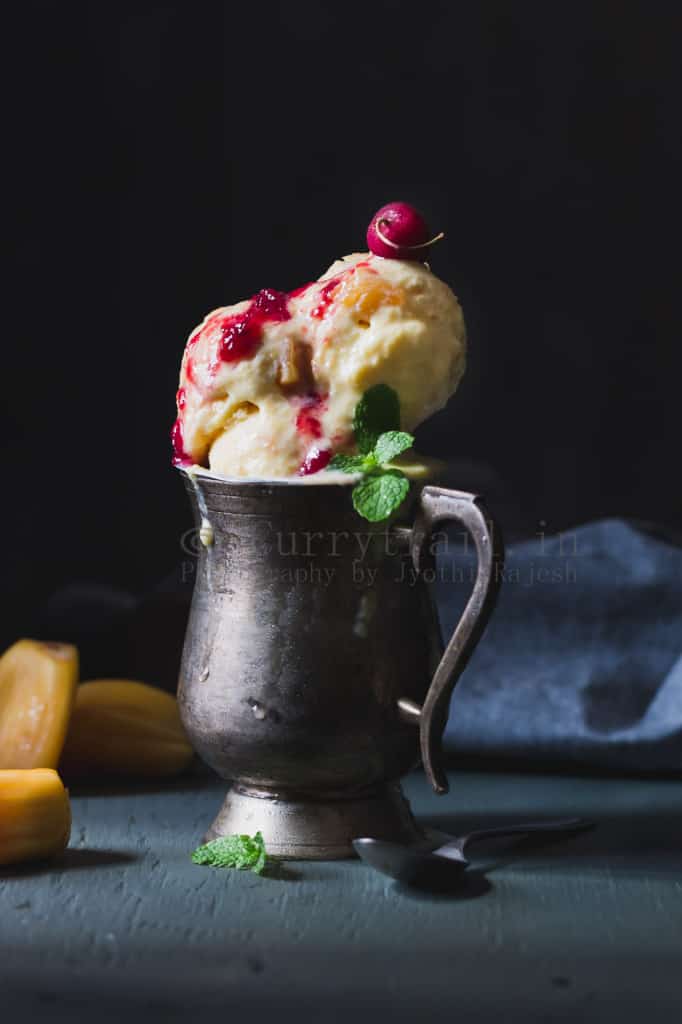 Aren't you just so ready for the weekend? Happy Friday guys! Well, it's almost Friday and I am so excited about it. I know you are too! It's time to plan that weekend party or the shopping that you have been planning to do. And it's time for …. ICE CREAMS!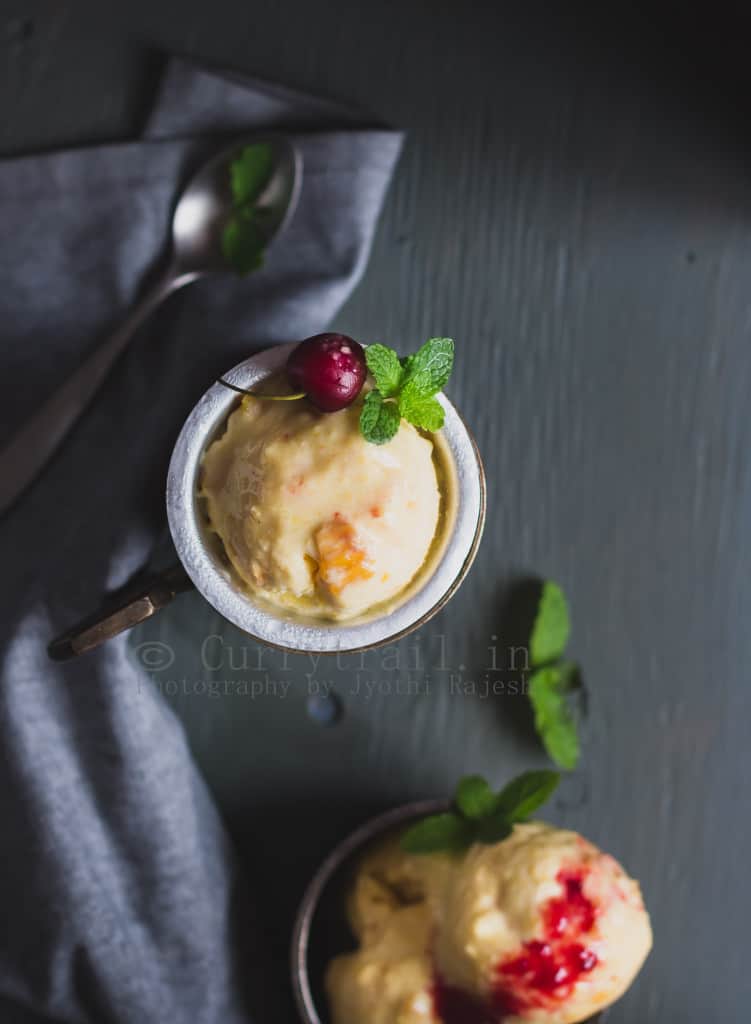 It's no secret that I'm obsessed with new and exotic flavors of ice cream.
Say hello to my new ice cream obsession!
Jackfruit Ice Cream it is!
The sweetness from jackfruit and the bite of jackfruit bits makes this ice cream subtle, creamy and delicious! Let's be honest, I like my Gooseberry Ice Cream a lot more than my Toddy Palm Seeds Ice Cream, but this jackfruit ice cream is not bad at all! Don't ask me why I am having this ice cream obsession all of a sudden. It's just the thought of churning seasonal fruits, adding some flavors, some exotic flavors, and churning them into ice creams excites me. And it gives me immense pleasure to see the exotic scoop enjoyed by everyone at home.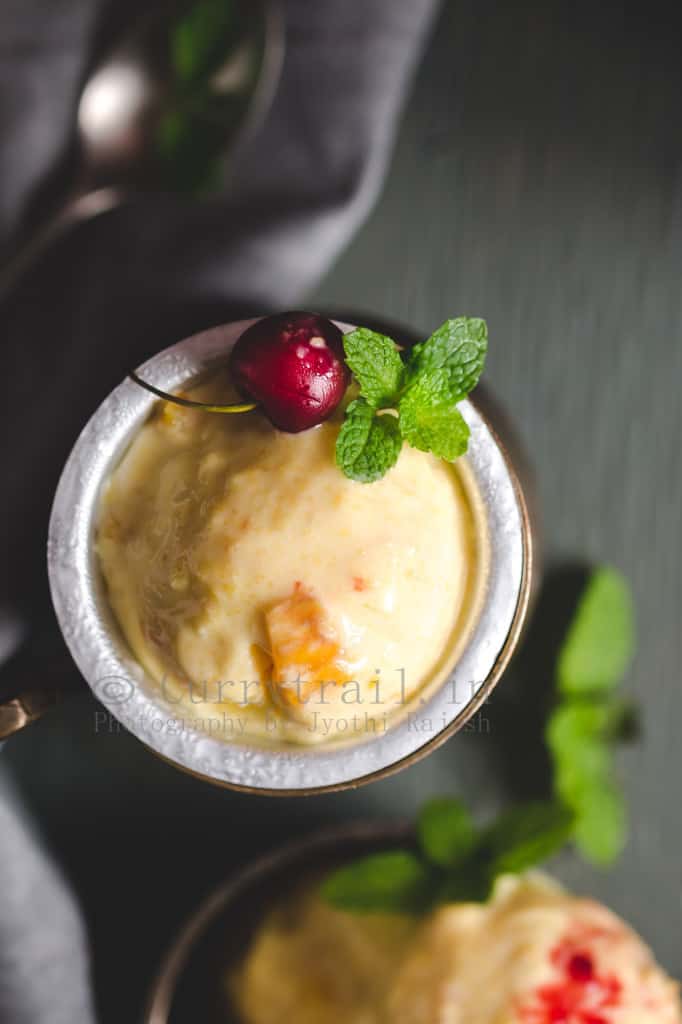 Ingredients
1 cup jackfruit, deseeded and chopped
2 cups full fat milk
2 tablespoon corn flour
100 ml cream
½ cup caster sugar (adjust according to the sweet of jackfruits)
Method
Reserve 3 tablespoon of chopped jackfruit and blend the rest into paste(without water).
In a non stick pan boil milk and continue to simmer until it reduces to ¼th of it's quantity. Keep stirring and scrapping the edges of the pan constantly.
Add fresh cream and stir. Add sugar and continue to boil till the milk thickens again.
Add 2 tablespoon of corn flour in 1 teaspoon water and mix until no lumps are formed.
Add it to the milk and keep stirring and continue to cook until the mix turns thick.
Once thickened add jackfruit paste and stir well. Now remove the mix from stove and let it cool completely.
Add chopped jackfruit pieces mix and transfer to air tight container. Freeze until set.
Just before serving scoop out into bowls and top with cherry compote(if you like the way I did) and serve immediately.