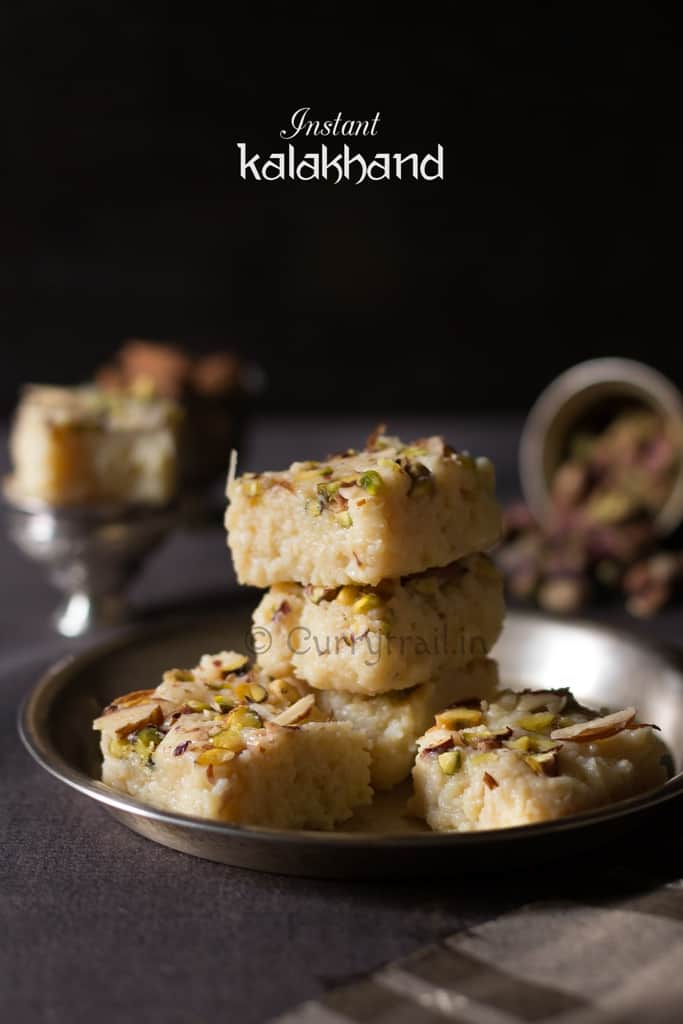 Kalakhand is a delicious milk fudge cake that is very popularly made in India during the festival season. Making Kalakhand in a traditional way requires a lot of time and the process is also lengthy.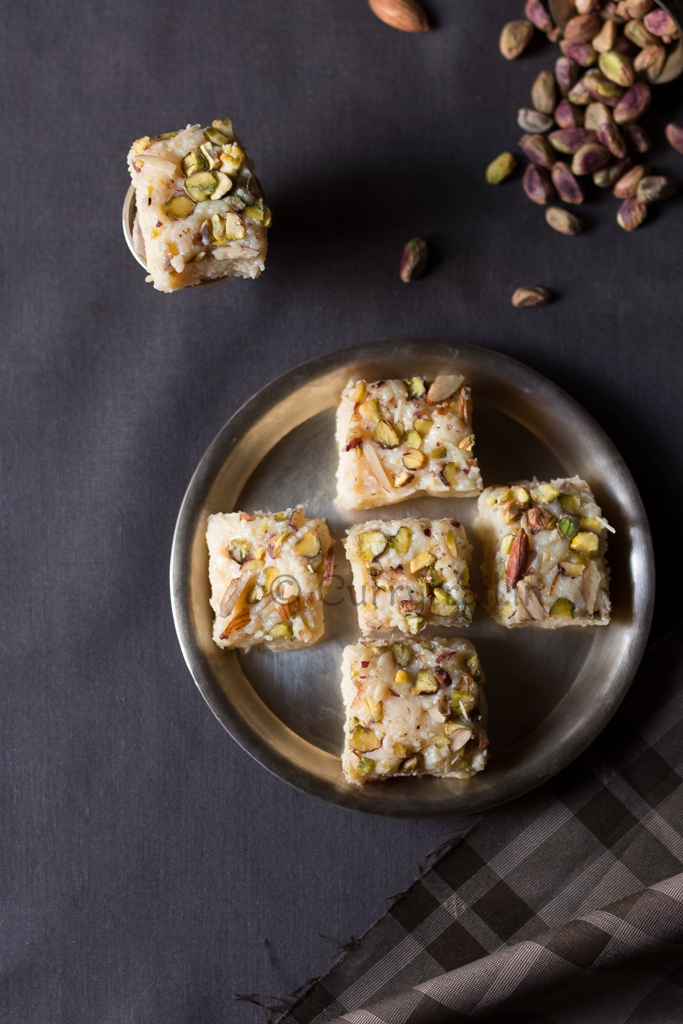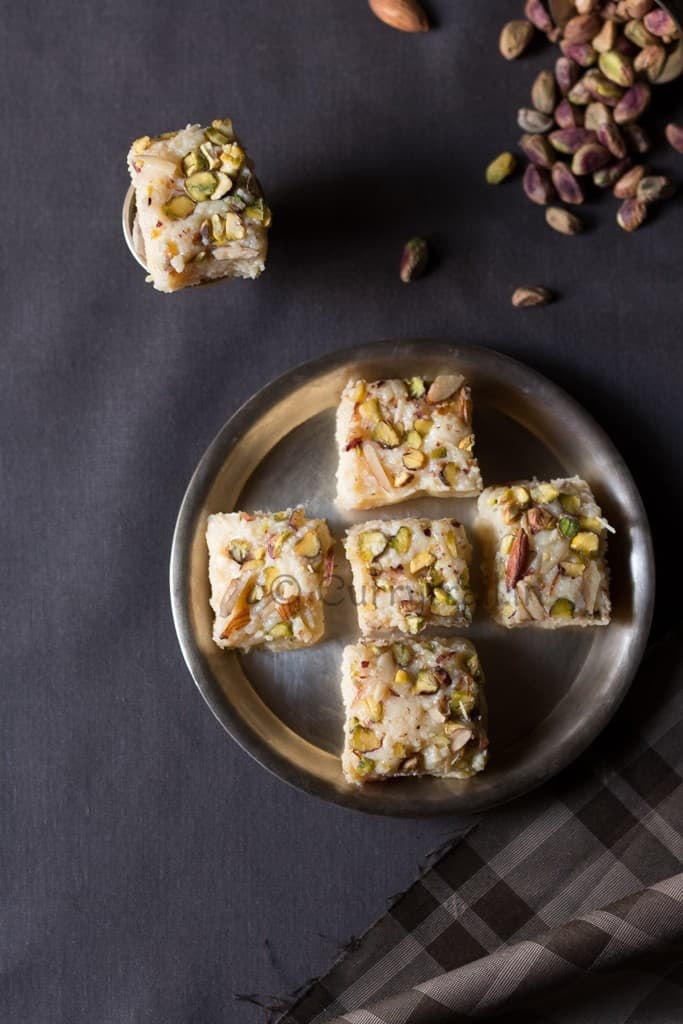 Traditional Indian sweets are very important part of Indian Cuisine. For different occasions and festivals we make different sweets.The type of sweets varies from North to South. If we have to count the number of sweets that are traditionally made in India, we are sure to run into 100's and thousand's.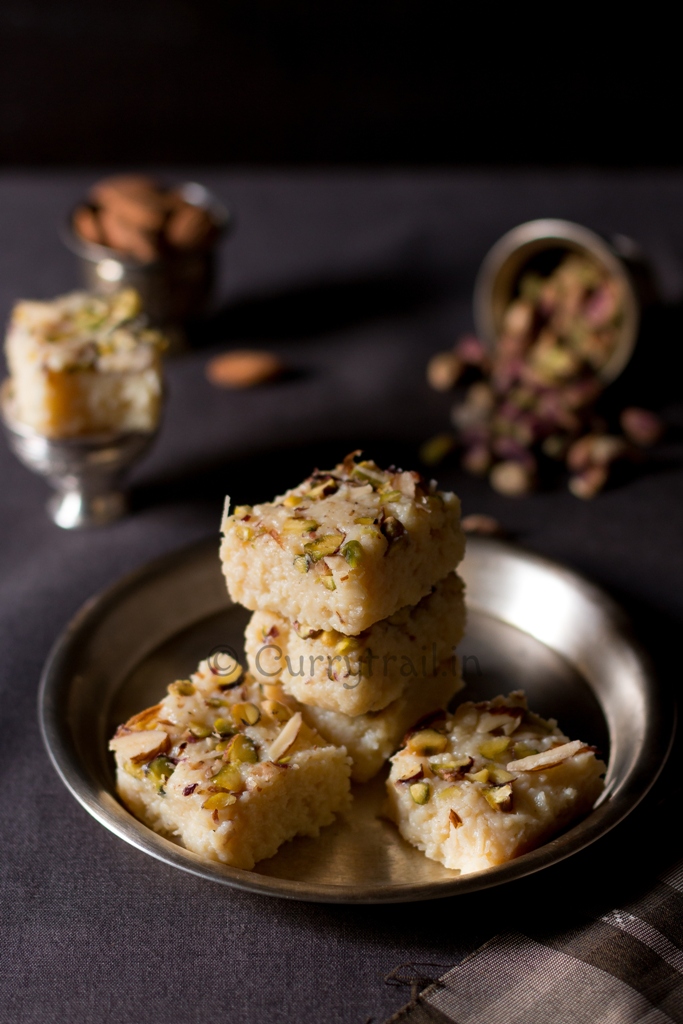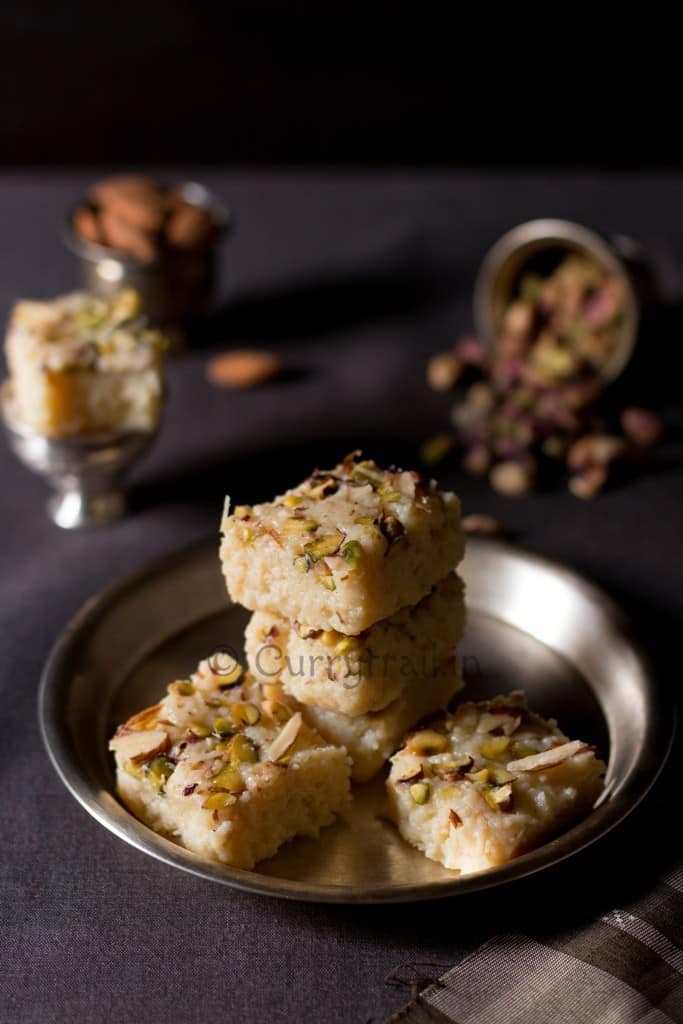 By and large Indian sweets use milk, sugar and khoya. While jaggery forms a staple ingredient in making desserts in South India! Down South we make Adhirasam, payasam, neiappam, kozhukattai stuffing, puran poli stuffing all made using jaggery!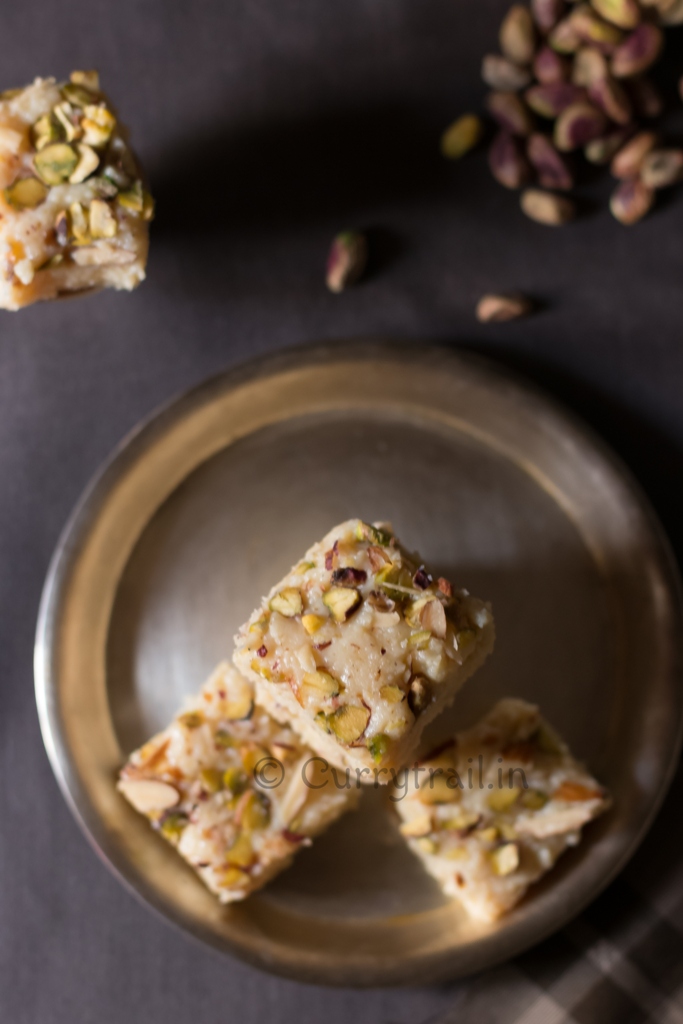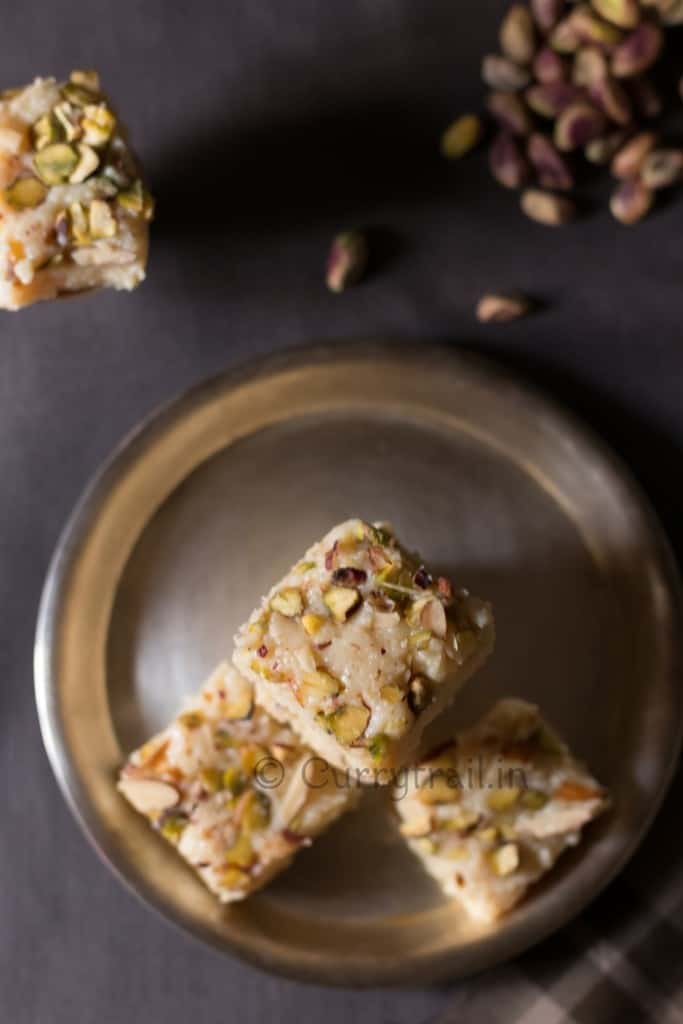 Sweets are not just meant for festivals and occasions. There is no denying the fact, that desserts give a befitting end to any meal! So it has become a everyday affair. Especially Indian desserts, ranging from Galub Jamuns to Payasam to Kulfi are being made very regularly in every house hold.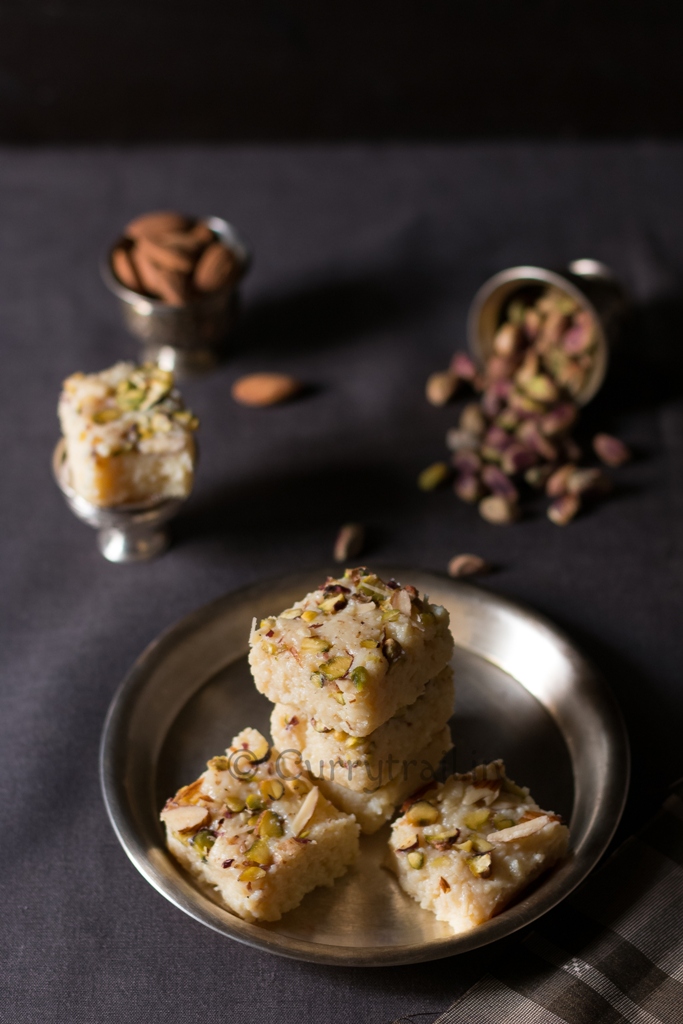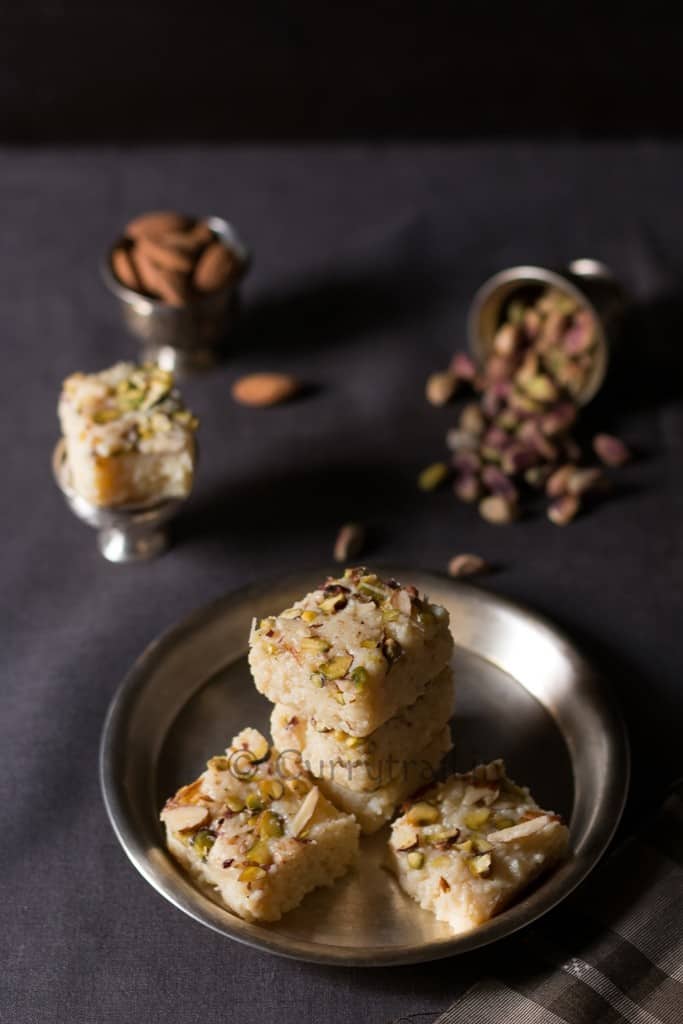 With a lot of interest in molecular gastronomy and modernist cooking, there is always a need to instant and easy cooking methods. With busy life and woman playing the all rounder work in the house hold, easy and simple recipes that can be made instantly is catching up like every where!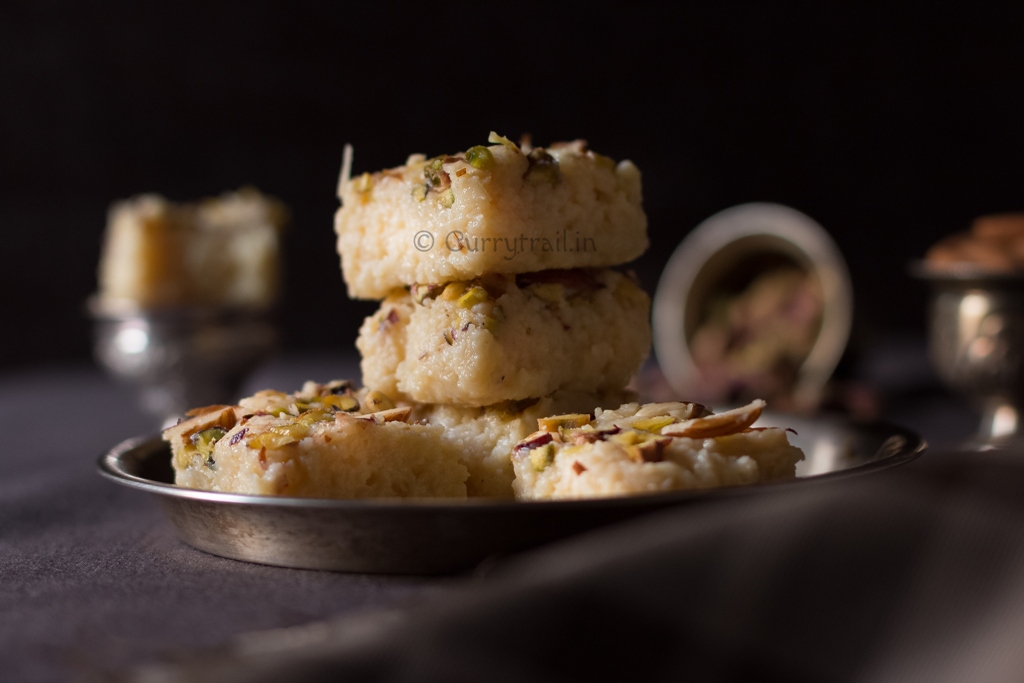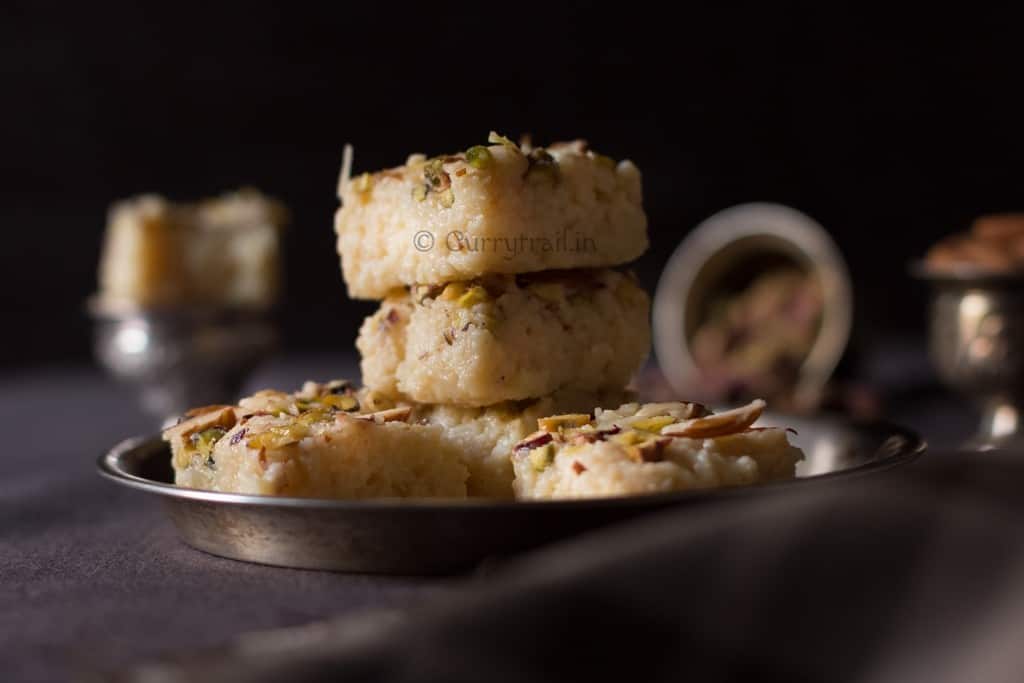 Kalakand is an popular Indian sweet made out of solidified, sweetened milk and cottage cheese. It is a rich sweet made with Concentrated milk called Khoya and fresh paneer called Chhena.version of making Kalakand is quite simple. I used Paneer istead of chhena. No ghee (clarified butter) is used in this recipe except for greasing the pan.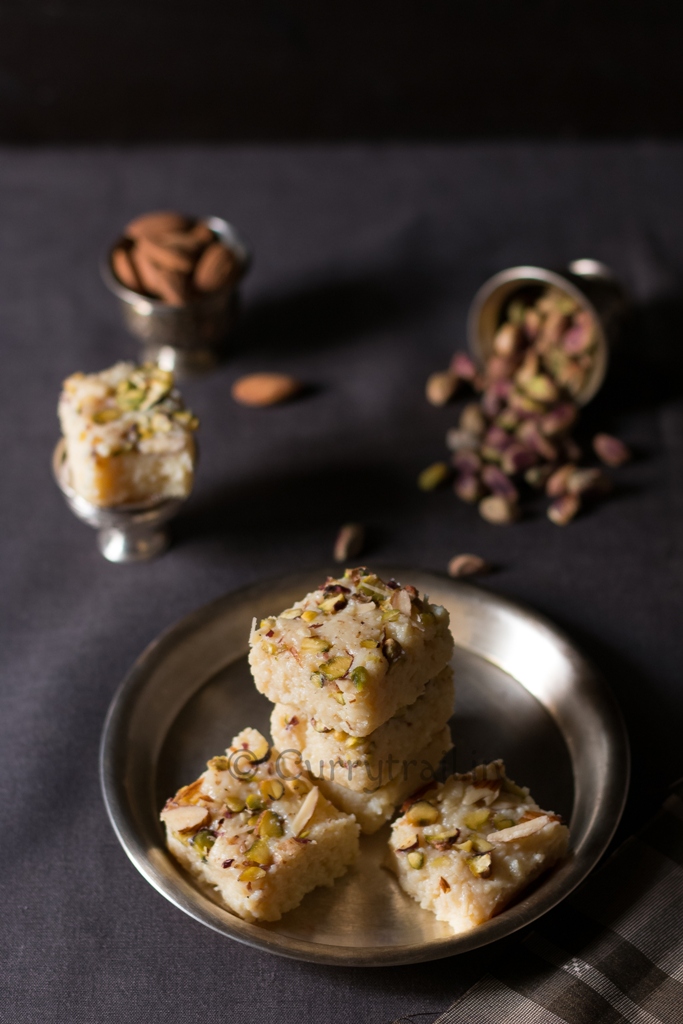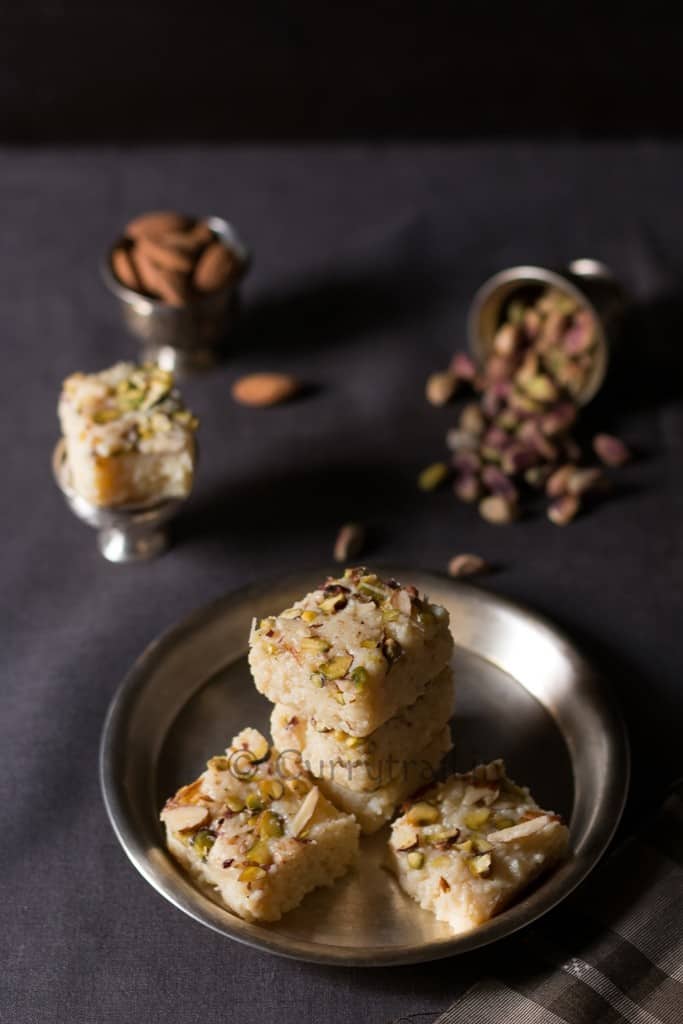 Here's Instant Kalakhand recipe for you-
Recipe adapted from here–
Ingredients:-
Condensed milk – 1 tin(about 400 gms)
Paneer/Cottage cheese – 500 gms
Cardamom powder – 1tspn
Ghee/clarified butter – to grease the pan
Chopped nuts – few(optional)
Instructions:-
1.Mash or grate paneer. Mix paneer and condensed milk in a non stick pan. Place the pan on low flame and cook it. Remember to stir constantly.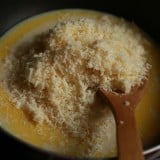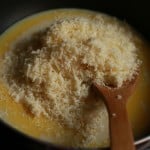 2. Cook until the mixture turns thick. It took just 2 minutes for the mixture to turn thick.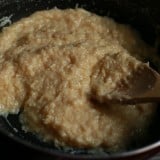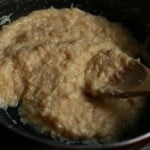 3. Once you get thick mixture, add cardamom powder (i also added a few drops of rose water with this completely optional)and mix until well combined. Cook for 1 or 2 minutes more until you see the mixture starts leaving the sides of the pan.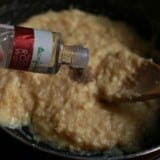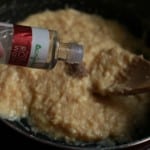 4. Remove from fire and spread it on a greased pan evenly using the back of the clean spoon/spatula. Sprinkle some chopped nuts on top if you prefer. Allow it to set or cool completely.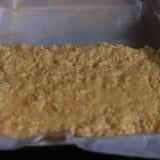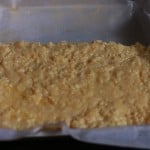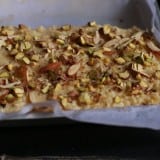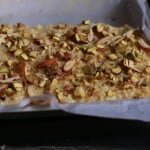 5. You can even refrigerate for 30 minutes just before cutting. Once fully set cut them into desired shapes and serve. You can refrigerate for 2-3 days. Once refrigerated it turns a bit hard. Just before serving leave the kalakhand at room temperature for about 30 minutes so it gets back to its original consistency.
ENJOY!