I'm allergic to a whole lot of things from nature. Allergic to dust, pollen, strong smells, even allergic to certain food 🙁
I never drank any Kashaya (homemade medicinal drink) when I was small. I was okay sneezing, coughing and struggling to breathe the whole day, but never got myself to drink it up. Mom sat for hours trying to explain and make me understand how healthy this kashaya was and that I would get instant relief, but no…I just wouldn't drink it. It was too spicy, very bad tasting for me.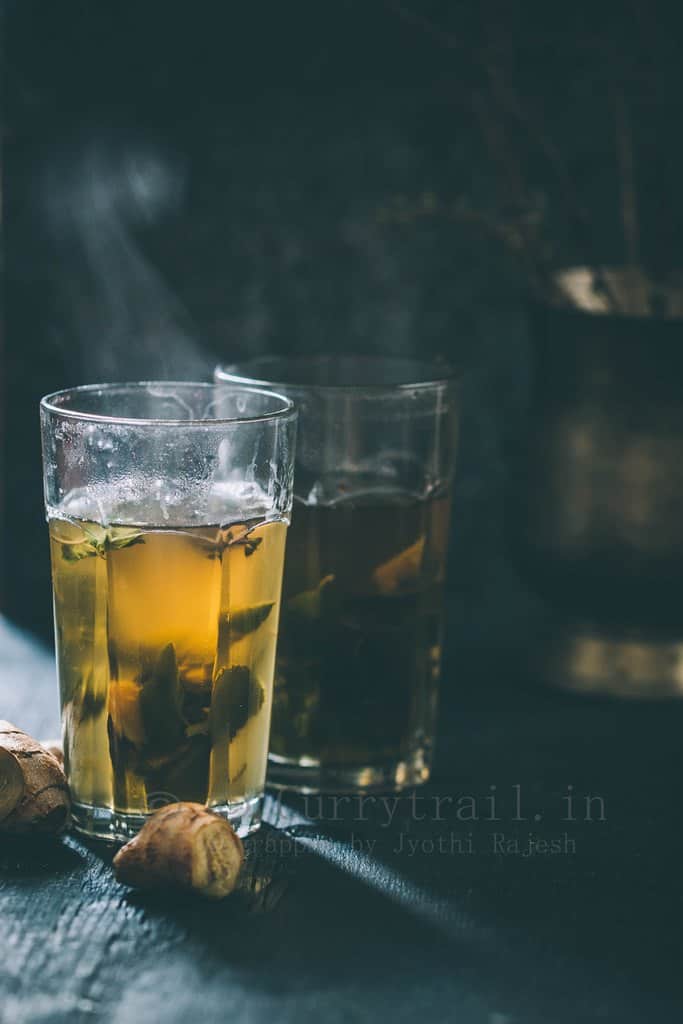 I grew up and during my college days I started taking pills for allergy, cold. Even then mom tried hard to make me drink Kashaya, but I never drank it. I maybe thought that drinking kashaya was old fashioned and that I was not supposed to do anything that was old fashioned.
Now after I turned into a mother, I trying hard to keep pills and medicines away and fall back to old fashioned way of living. I mom laughs at me when I start talking of home remedies and all things old fashioned. She says, now you know what I went through with you 😀 Poor thing, I think I did torture her as much possible and now I feel sorry for it.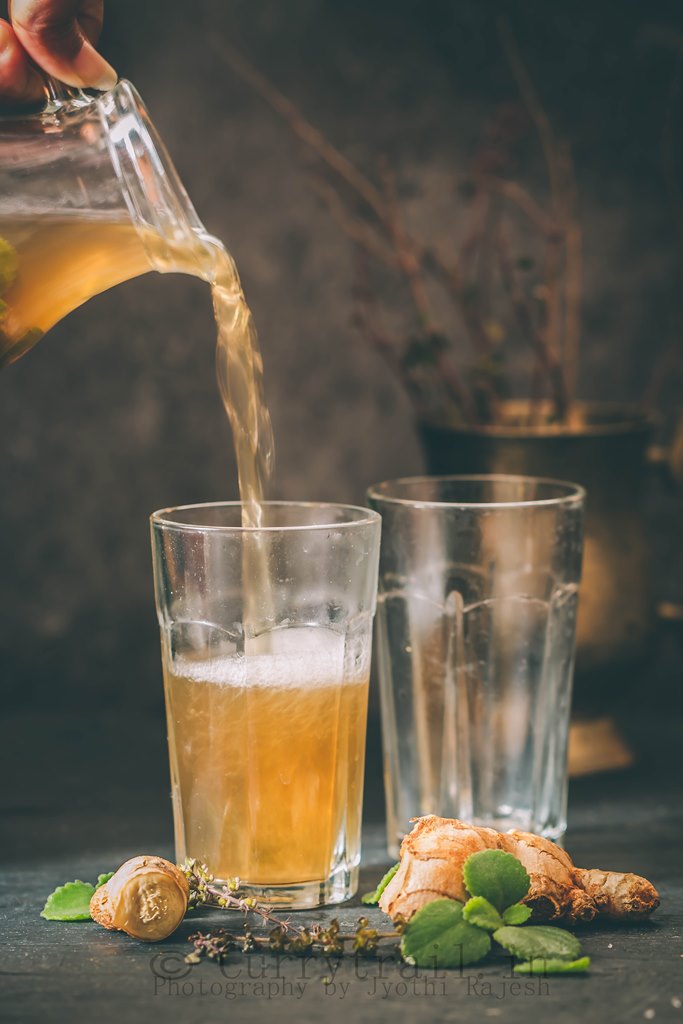 Fortunately our son drinks all kinds of Kashaya right from very young age. Thanks to mom for starting it early with him, trying to talk him through it and convince him successfully to drink it up, no matter how spicy or bad it tastes. Daughter on the other hand, she never drank it early days. Now she sees her brother drink it up and hear her grandmom praise the brother for drinking the whole cup without complaining and just to compete with that she is trying to drink it up. She is trying hard to push the drink down, but she is definitely trying. It's all mom's effort to make my kids get used to all these old fashioned way of living. And I'm glad she is helping me with it. Cause with the kind of patience level I have I cannot go on trying forever and convincing kids to do the right things.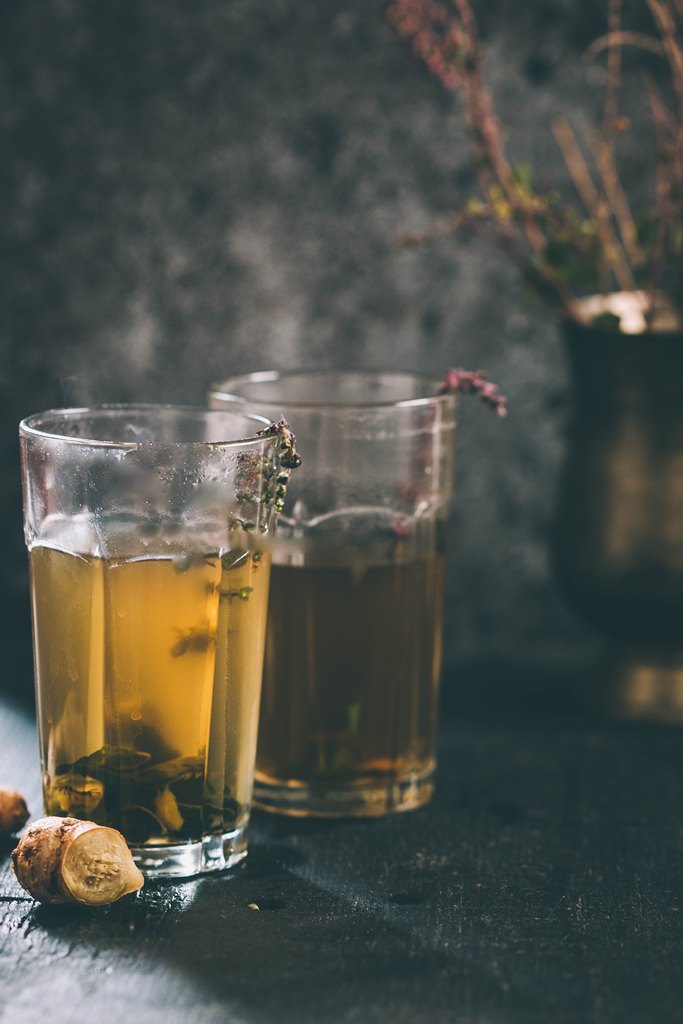 The year, the winter months were bad. I mean health wise for kids, especially the little one. Thanks to my genes, he is very prone to allergic attack and catches cold and cough very easily :(. We stayed away from pills and restored to home remedies, natural way of healing. It did take time but it was all for good.
This simple home made drink is soothing and gives instant relief for your sore throat and cough.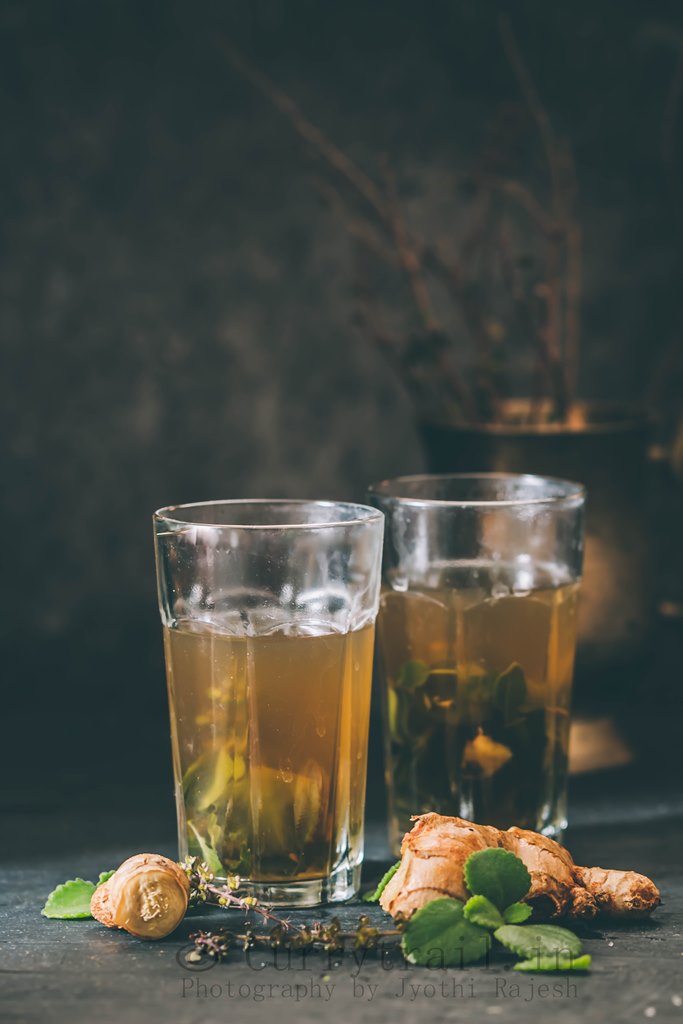 Ingredients
5 cups water
2 inch ginger
6 karpuravalli leaves
20 tulasi leaves
1 teaspoon cumin seeds
10 pepper corns
A pinch of salt
4 teaspoon Honey
Method
Add karpuravalli leaves, tulasi leaves, crushed ginger, cumin seeds, pepper corns, salt to water. Bring water to boil and let it continue to boil for 15 minutes on simmer.
Drain the water. Add 1 teaspoon honey to each cup of Kashaya and drink it hot.