Unique flavored creamy delicious Ice Cream to beat the summer heat. Bring it on Summer!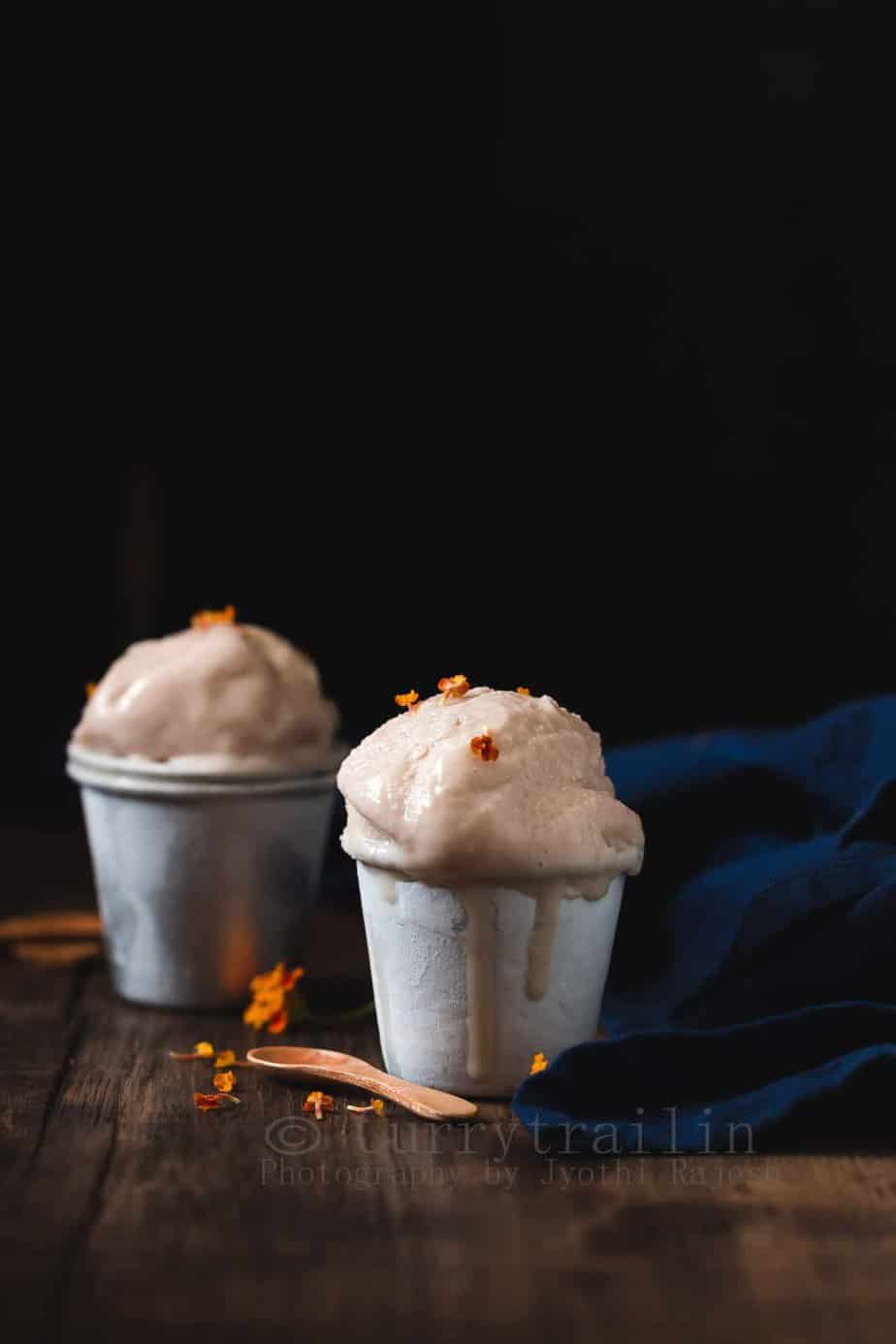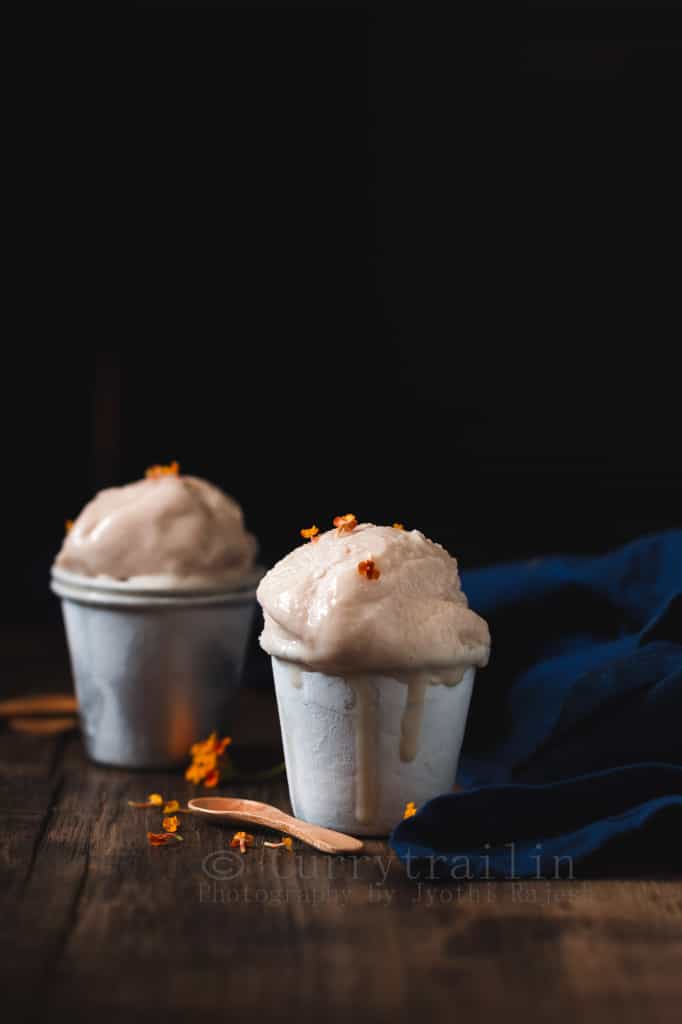 Hello folks, it's been a while! If you were wondering what happened to me, let me tell you, I have been busy at home front. Renovation work is going on and home is a mess right now. Things have been scattered all around, in spite of cleaning every day, there is dust all over the place and I have been running behind the labor workers all day! And all this is keeping me inside the house and busy all day long. And right now it's hard to find time to do anything that I want to do! All I'm hoping is, this renovation work to complete fast and I can have a home that is clean, dust free and no labor workers walking all over the house all day. Man I miss my "me time" when no one is at home and I can just do whatever I wish to do 😀
A few months back before the renovation work started, we were at friends place having some good time. Sitting in living area we started discussing things, a lot of things in fact. About ones interest, about philosophy, about society…And suddenly during the discussion that I and Ka was having, he asked me a question. I heard the question but what made my eyebrows raise is "gooseberry ice cream". It did not bother to answer his question right way, all I was thinking at that moment was, "wow, gooseberry ice cream uh!" I instantly told him "I'm making some gooseberry ice cream" instead of answering to his question: P. He knows how crazy I am when it comes to food! Sometimes delicious foods are made by accidents, according to me this recipe is one of them.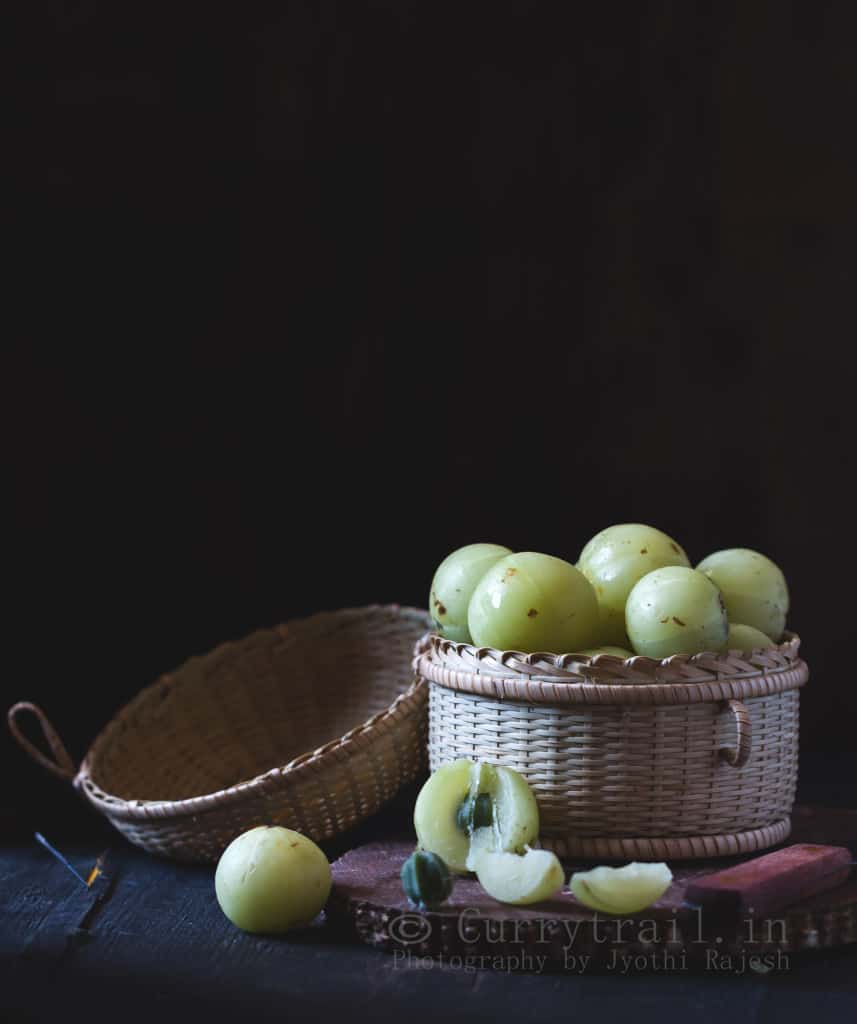 Anyways I have been meaning to post an ice cream recipe for a very long time now, and so many reasons have kept me away from doing it. First, I could not find fresh gooseberries in my area. When I went to drop off kiddos in brother's place as mom was staying there for few days, I noticed the market lanes had loads and loads of fresh gooseberries on carts. I was so excited seeing them; my first job was to buy them soon I dropped the kids off. And the next day these fresh gooseberries were turned to ice cream. But I could not shoot them cause of the frequent power cuts we have been having throughout this summer. Getting time to shoot amidst all the work happening at home was a challenge, and when I did get few minutes to shoot, the power was off, and the ice cream had melted. So I kept pending it for a couple of days. Finally I decided to shoot one day when power was on and the workers were still running all over the house. Sometimes you just have to do what you have to do, no matter how hard the situation is that is trying to stop you from doing it! And I took literally 3 minutes 52 seconds to complete the shoot and another 2 minutes and 38 seconds to clean up! Yup that is exactly the time it took, how I know? I timed it! 😀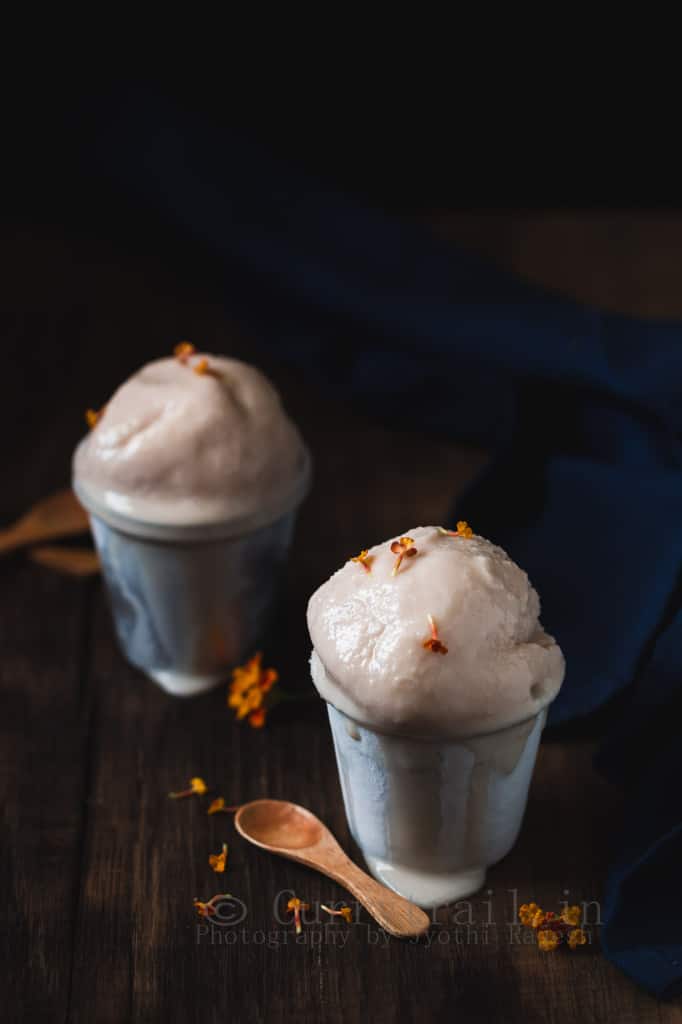 This recipe is simple and all you need is a handful of ingredients which I bet you already have in your pantry except for fresh gooseberries. If you don't get fresh gooseberries in your world, use the canned ones. The result is yummy, creamy, subtle flavored ice cream, which when you serve to your guests would leave them guessing. The gooseberry flavor is subtle and we want to suppress the sour taste with sugar. Try the recipe you will LOVE it!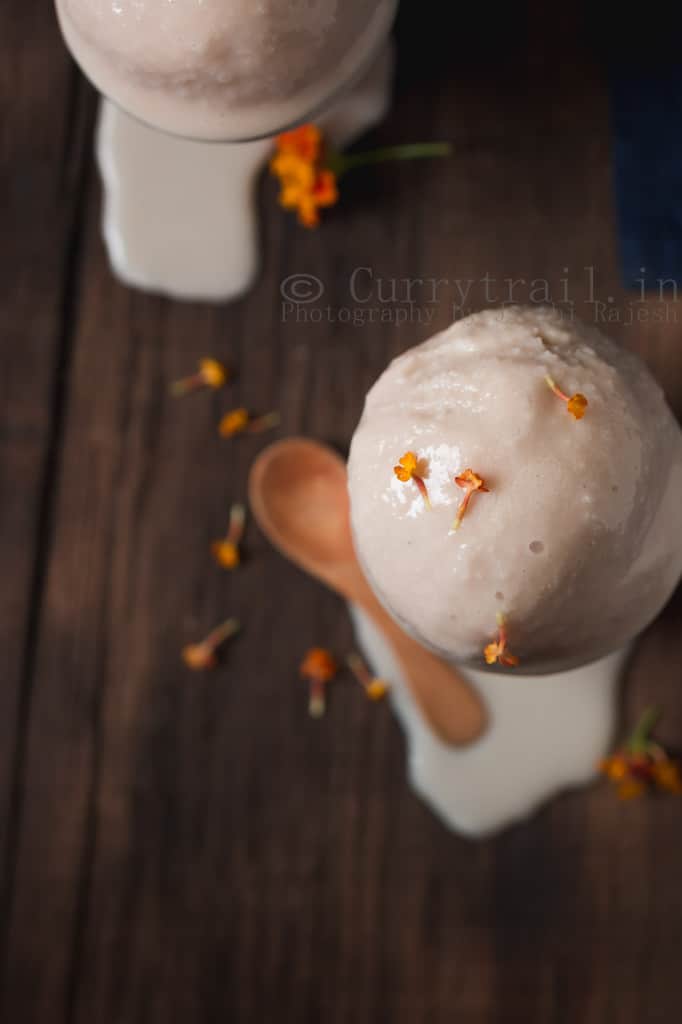 Ice Cream styling is inspired from savorysimple
Ingredients
½ kilo gooseberries
250 grams caster sugar
200 ml double cream
2 egg yolks
80 ml milk
Method
Chop the gooseberries into smaller pieces. Discard the seeds. In a heavy bottomed pan add gooseberries, 60 grams sugar and 3 tablespoon of water. Bring to boil with constant stirring and then simmer and cook until gooseberries soften. Remove from pan and pass it through sieve. Mash well with back of spoon. Leave the smoothened gooseberry puree to cool and then cover and chill it in fridge.
In another heavy pan add milk and 100 ml cream. Heat it until it's just about to boil, do not boil it. Turn off flame. Whisk egg yolk and remaining sugar until creamy. Pour the milk-cream hot mixture over the whisked yolk slowly and continue to whisk. Transfer this mix back on stove and keep stirring. Cook till the mix turns think. Remove from flame and pass this through sieve. Let it cool. And then add the chilled gooseberry puree to the custard mix and whisk again. Cover and chill.
Now whisk the remaining double cream until soft peaks are formed. Add the gooseberry custard mix and fold in gently until well combined. DO not over beat it.
Transfer to freezer friendly bowl, cover it tight and freeze for minimum 4 hours. Remove the ice cream from freezer after it is set and whisk, transfer back to the bowl, cover and freeze. Repeat this 2 to 3 times to get creamier, smooth ice cream.
Just before serving scoop out into serving bowls and serve. If you prefer you can add any topping, like chocolate syrup or shavings, nuts, sprinkles.
And if you are looking for some more amazing Ice Cream recipes, then here are few of my favorites. Thanks to all my blogger friends for sharing their wonderful recipes with us!
Courtesy Jyothi Rajesh from CurryTrail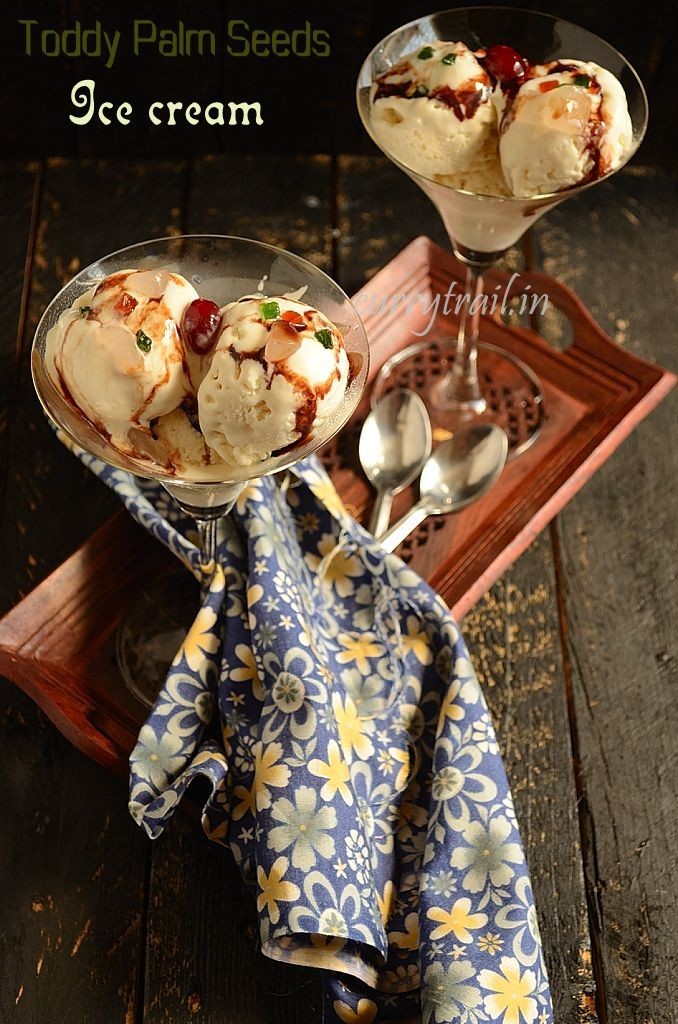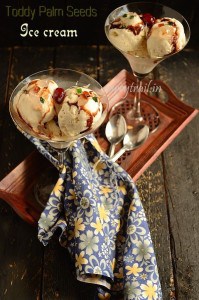 Courtesy Rekha Vengalil from foodoliciouspictured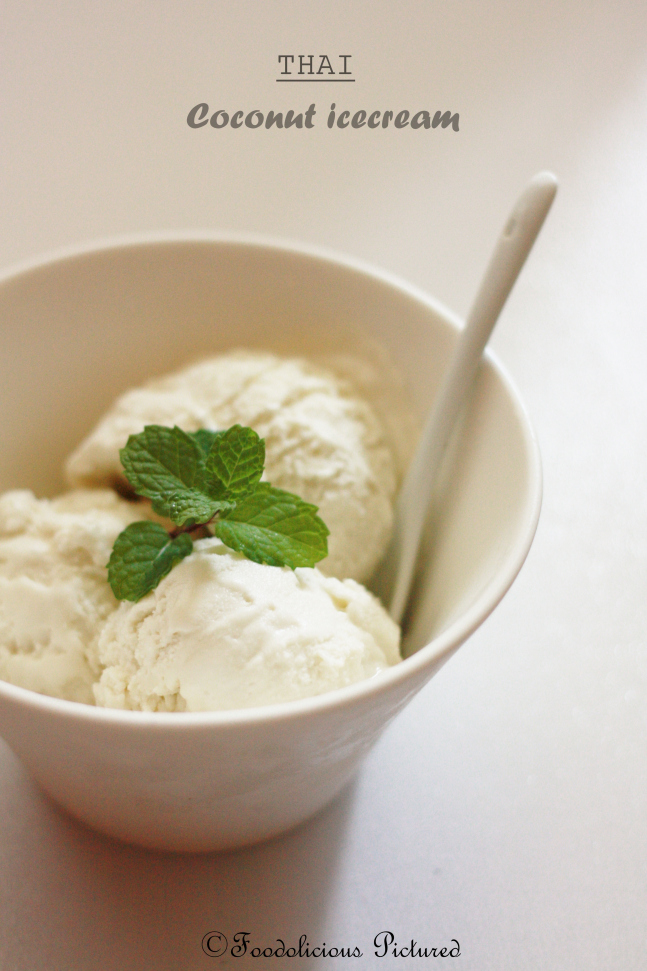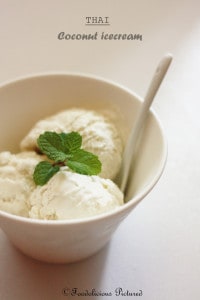 Courtesy Sowmya Sundararajan from tumastonguetreats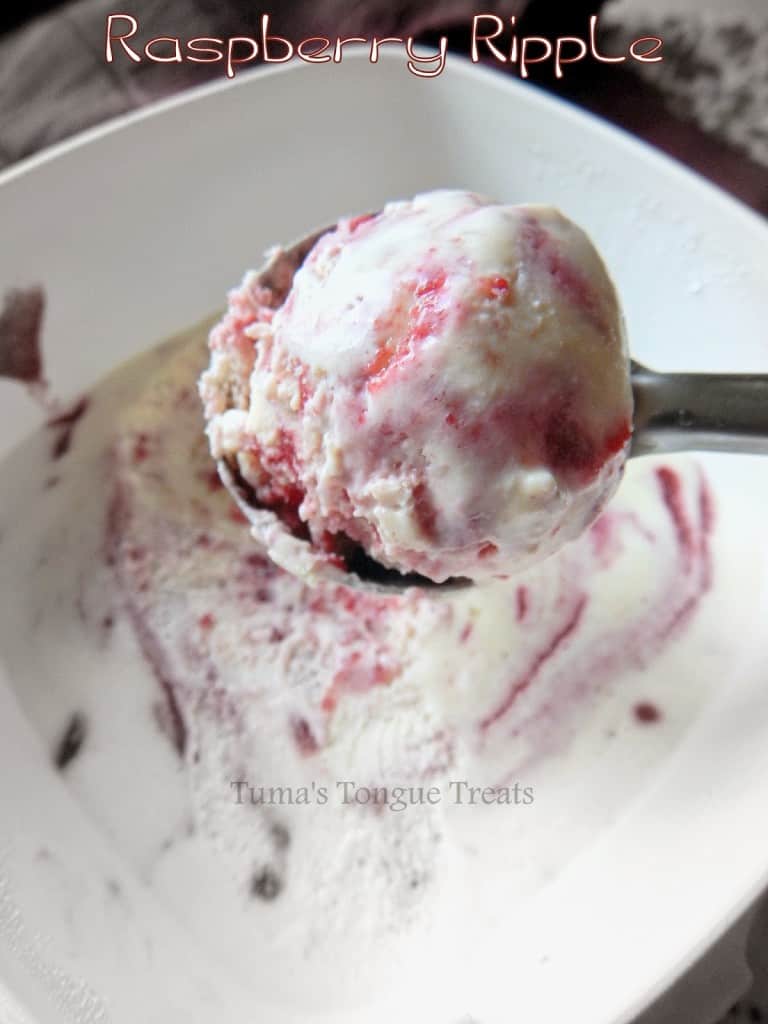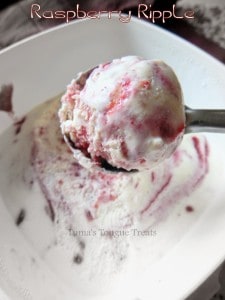 Courtesy Rafeeda from thebigsweettooth
Courtesy Priya Suresh from priyaeasyntastyrecipes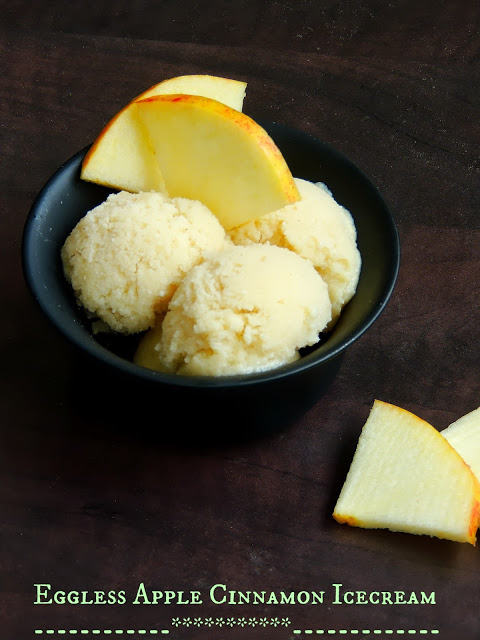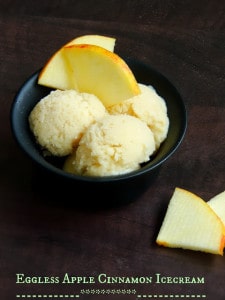 6. Blueberry Banana Chocolate Ice Cream
Courtesy Priya Srinivasan from icampinmykitchen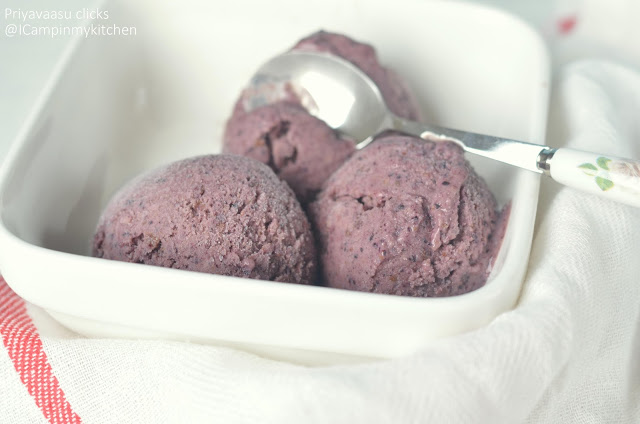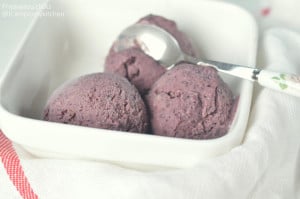 7. Mango Kulfi
Courtesy Divya from divyasculinaryjourney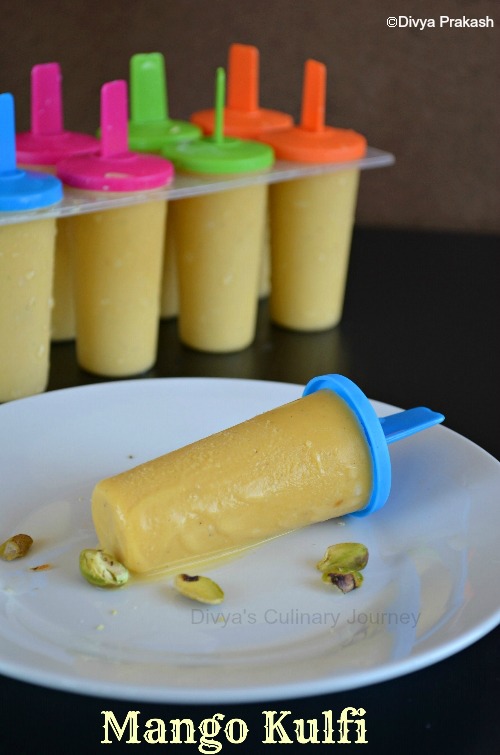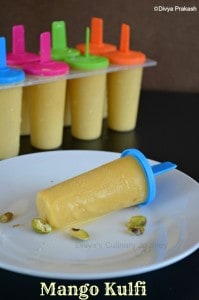 Courtesy Eliza Lincy from lincyscookart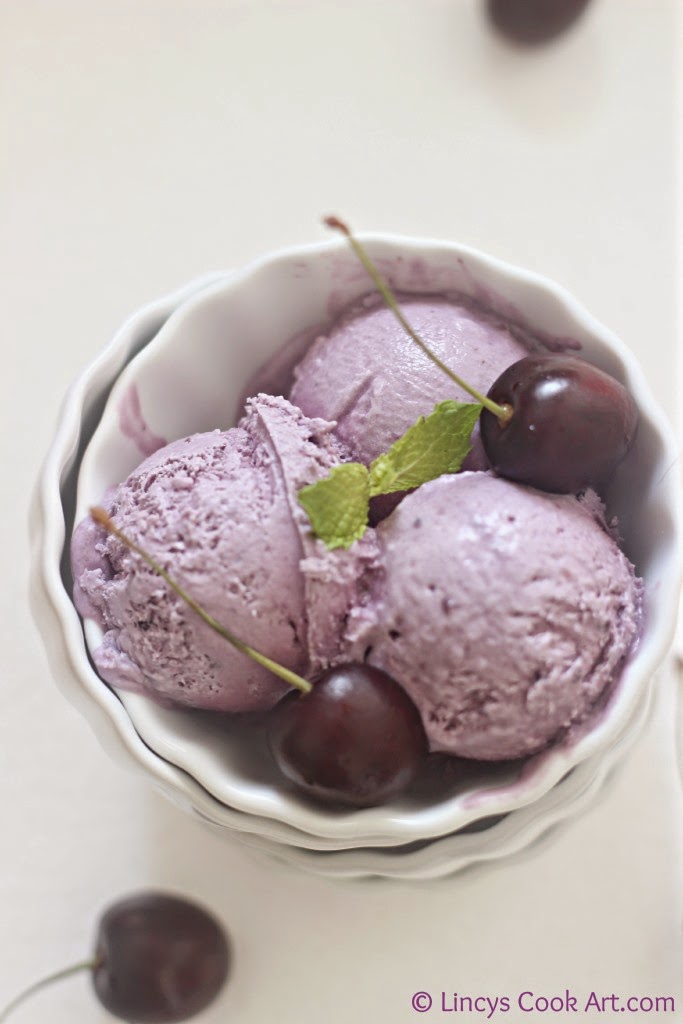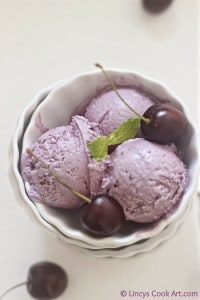 9. Strawberry Rose Kulfi
Courtesy Sonal Gupta from simplyvegetarian777
Recipe –
http://simplyvegetarian777.com/strawberry-and-rose-kulfi/
10. Fig Ice Cream
Courtesy Binjal Pandey from binjalsvegkitchen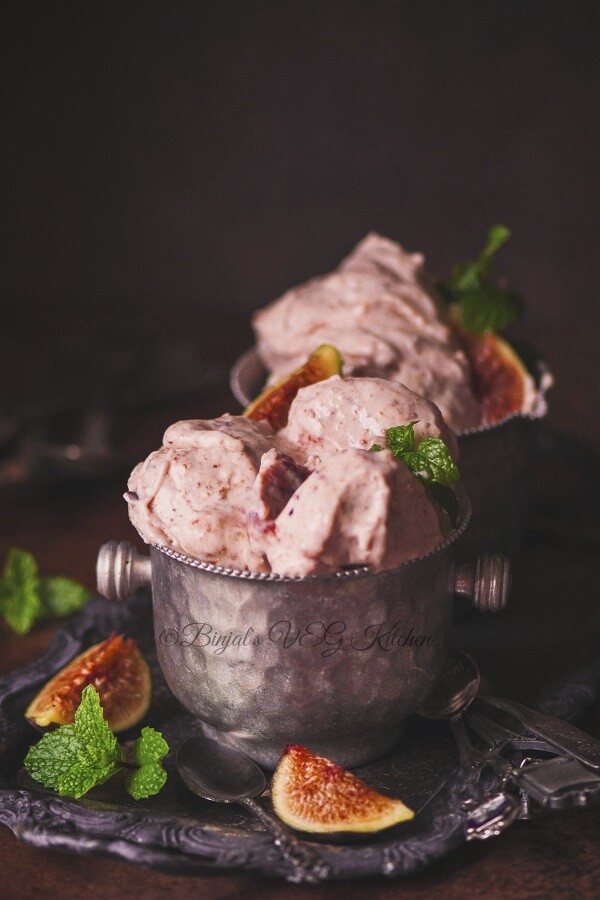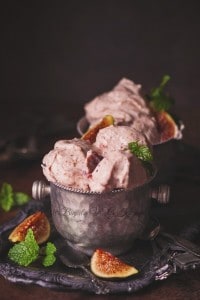 11. Coffee Ice Cream
Courtesy Anjana Bivin from happyandharried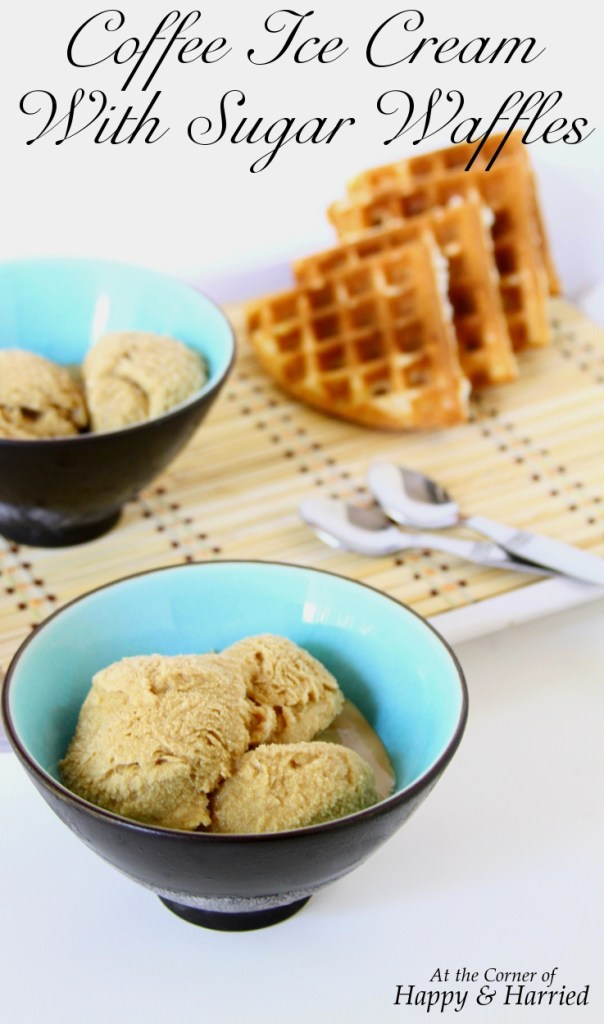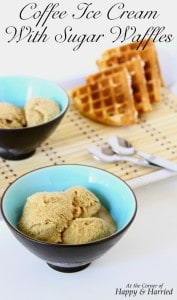 12. Mango Ice Cream
Courtesy Shibani Hota from goldenspices
Recipe – http://goldenspices.co.in/mango-icecream-with-milk/