All peeps who loooove eggs, I have a treat for you guys, a unique treat in fact! I looooove eggs in all and any forms. I can easily over eat when there are eggs on the table. Be it as simple and plain as boiled eggs, omelettes, fried, curried, scrambled..I love them all! If you are also a hard core fan of eggs just like me then we can easily be friends :P. Hi fi to all egg lovers out there!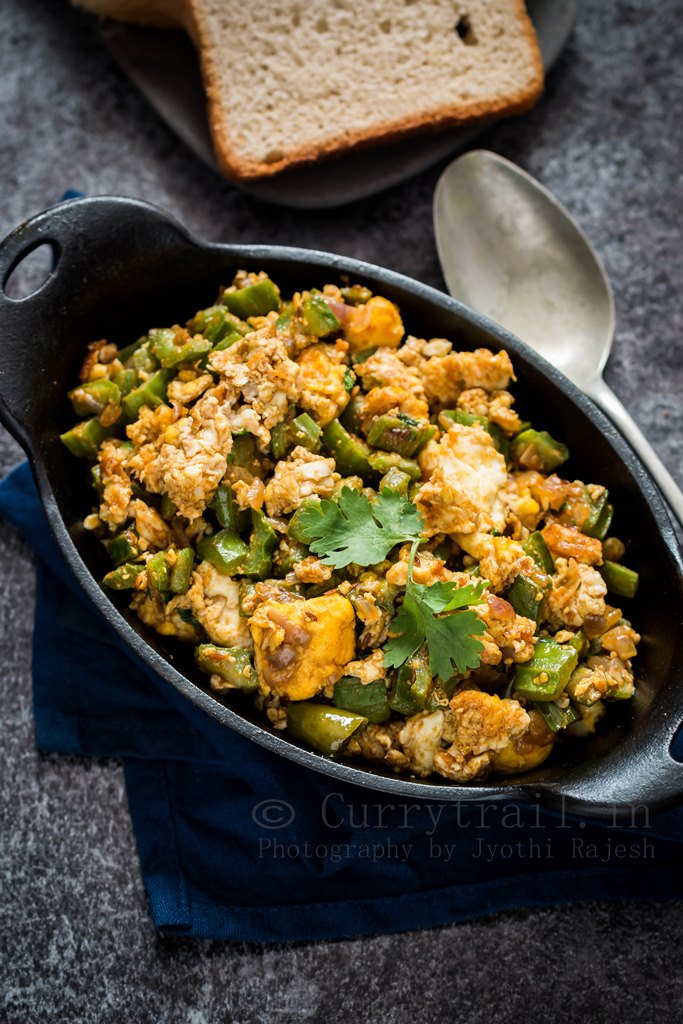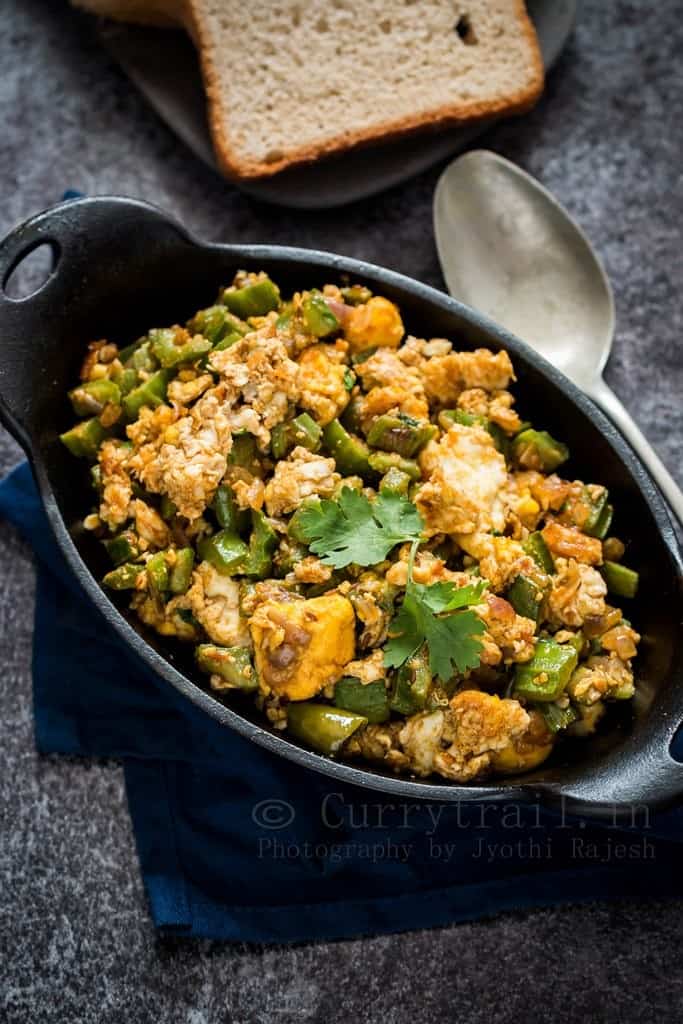 Ridge gourd is a very delicate vegetable and you can make variety of dishes using this humble vegetable. Ridge gourd itself tastes bland and we always spike it up with some bold spices. Ridge gourd stir fry with a combination of spices is one simple dish and it tastes amazing. But to make it even more healthier, nutritious and protein rich, we can add egg to the stir fry and make a delicious side dish for rotis or rice.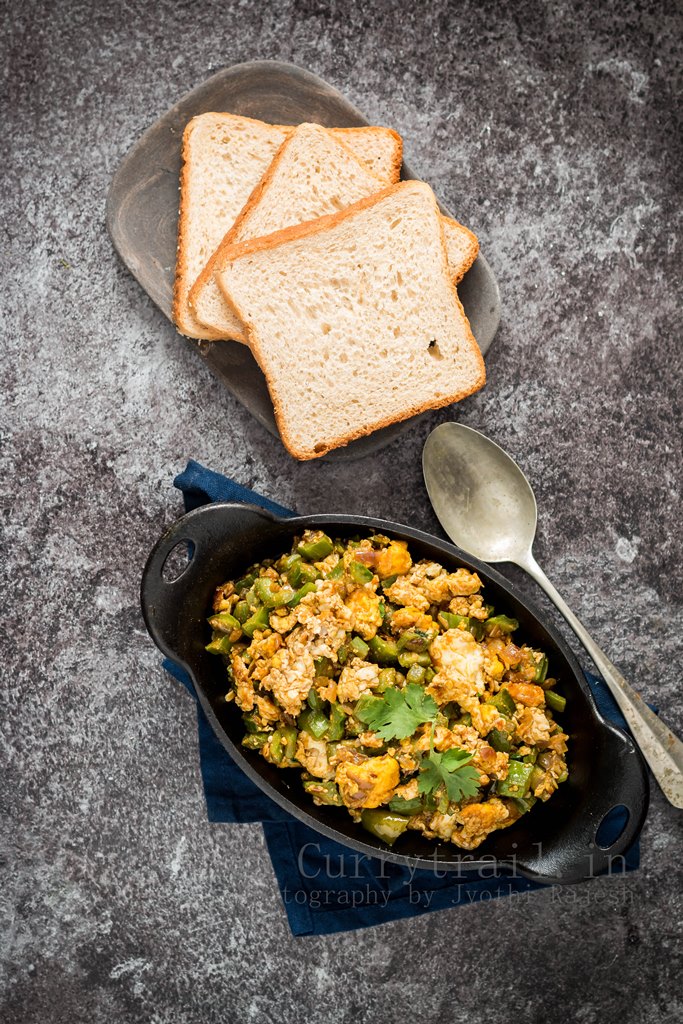 If you have a kid how hates vegetables and ridge gourd in particular, this dish will definitely make them try the dish, eggs makes everything delicious, isn't it!?
This Parsi style ridge gourd with fried eggs will be the new favorite of your family and friends, I can assure you that. So do give it a try and see your family eat away the vegetable that they hated the most! You can even serve it with your bread for breakfast, Very filling, very satisfying!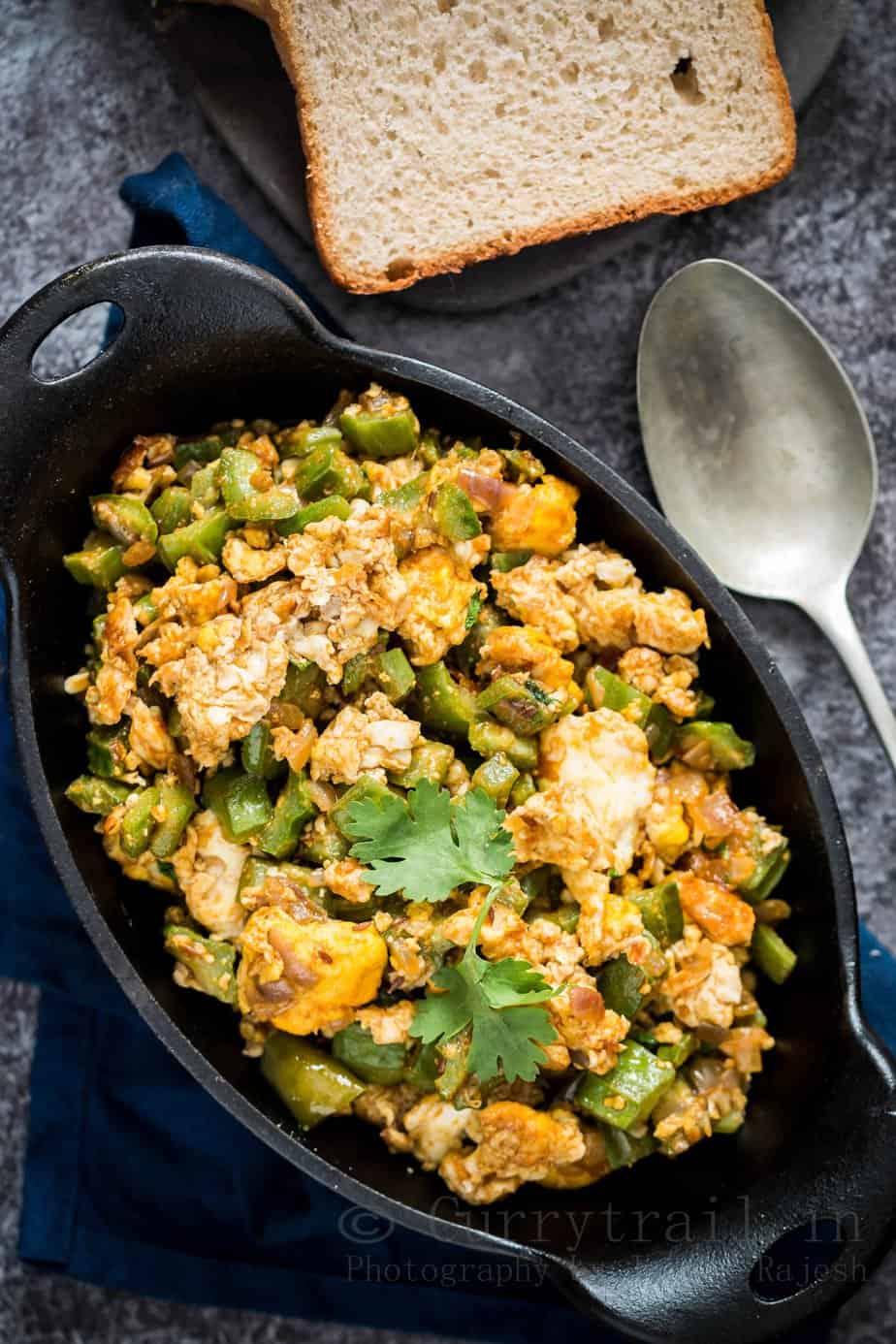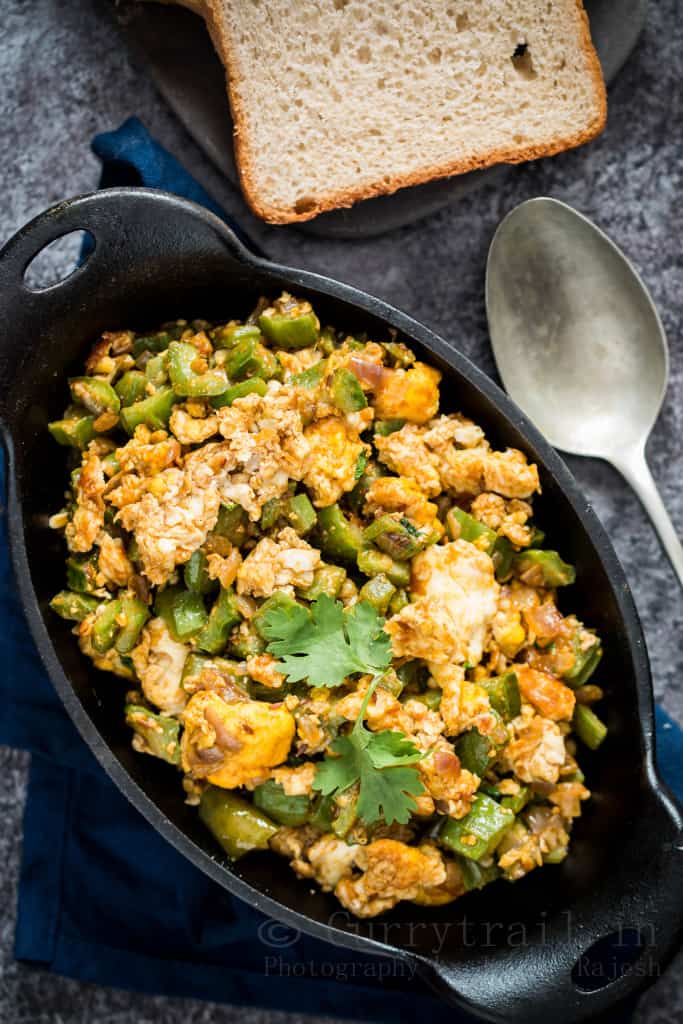 If you'd like to try a few more recipes using eggs then you should try these delicious recipes
Whole Wheat Crepe with Eggs and Roasted Peppers
Chicken Boiled Egg Cheesy Garlic Mayonnaise Sliders
Spinach and Egg Breakfast Pizza
Ingredients
2 ridge gourd
6 eggs
1 onion, finely chopped
4 green chilies, finely chopped
½ inch ginger, finely chopped
1 teaspoon cumin seeds
1 teaspoon red chili powder
1 teaspoon cumin powder
1 teaspoon garam masala powder
½ teaspoon pepper powder
1 tablespoon oil + 2 tablespoon oil
Salt to taste
Fresh coriander leaves for garnish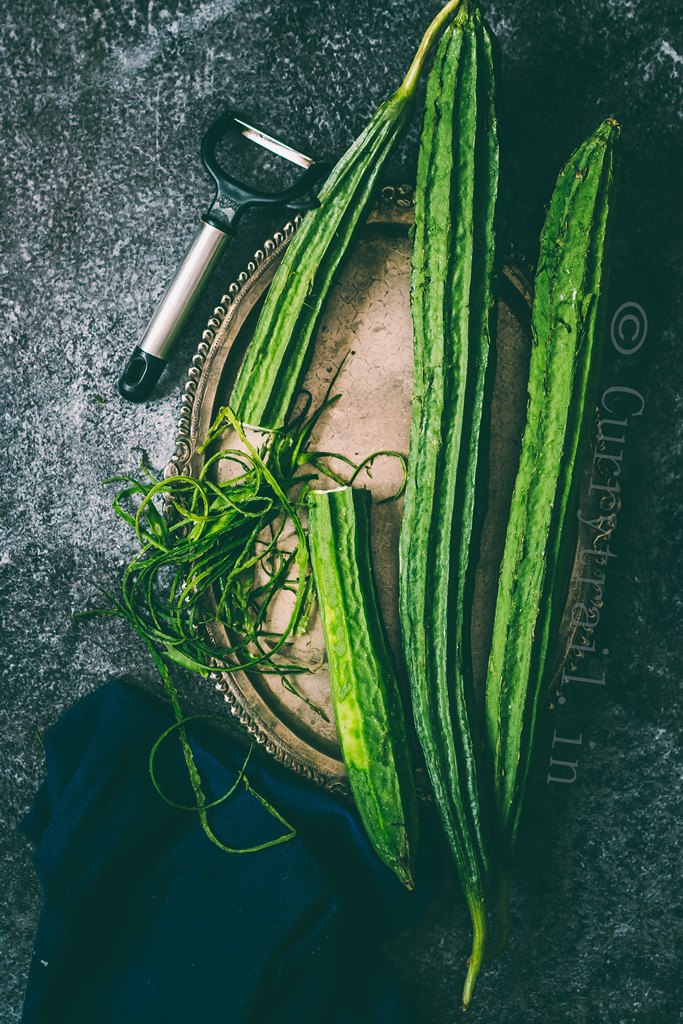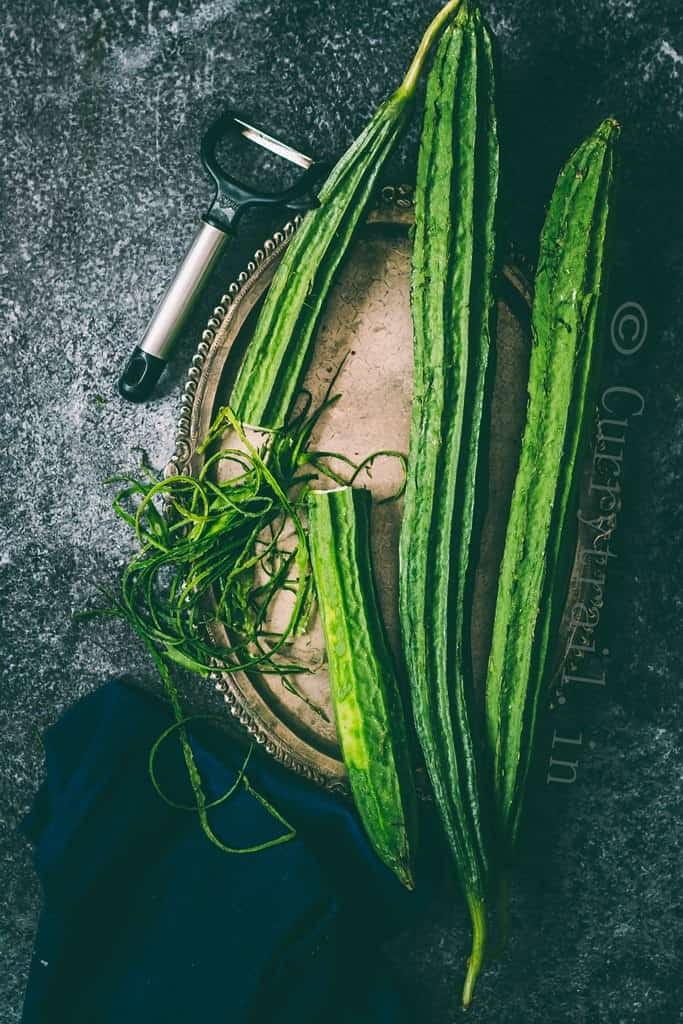 Method
Heat 2 tablespoon oil in a wok. Break 6 eggs into hot oil. Sprinkle some salt and pepper powder. Fry until eggs are cooked and slightly crisped. Remove from oil and keep aside.
Lightly peel the sharp edged skin on ridge gourd. You can just leave it as it also, but I prefer to remove the sharp edges as I don't like the bite of the edges. Chop the gourd into small pieces.
Into the same pan add 1 tablespoon oil. Add cumin seeds and lit it crackle. Fry onions, ginger and green chilies until onions turns pink.
Add the spice powder(except for garam masala) and mix well.
Add ridge gourd and sauté. Cook until the ridge gourd is fully cooked. It takes very less time to cook and you don't need to add any water for the vegetable to get cooked. The gourd releases it's own moisture and cooks in it.
Once the gourd is fully cooked, add the fried eggs and give it a mix. Turn off flame, add garam masala and mix. Garnish with fresh coriander leaves and serve hot.